Meet the Nerds
Mattress Nerd has grown into a resource that millions of people trust and turn to for answers about choosing the best mattress for their individual needs. The Mattress Nerd team is led by a group of sleep geeks who are passionate about high-quality sleep.
Our Team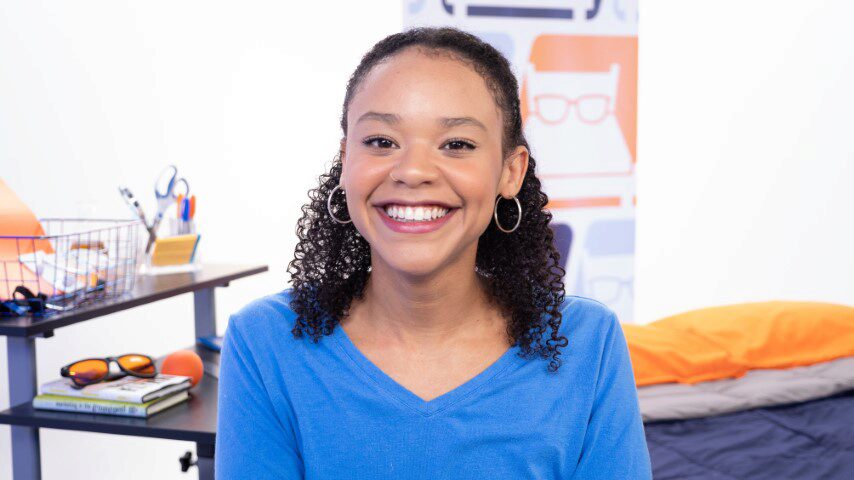 Loren Bullock
Editor, Lead Mattress Tester
Loren is the Senior Associate of Content at Mattress Nerd. She has prioritized sleeping for as long as she can remember, rarely deviating from seven to nine hours each night. As an editor on Mattress Nerd, Loren aims to help people achieve optimal sleep health and pick the best sleep accessories for their needs. You can find her testing mattresses, exploring the best sleep hacks, and telling you about her findings on Mattress Nerd's YouTube channel. Outside of the sleep health world, you can find Loren with her nose stuck in a book, doing yoga or watching copious amounts of reality TV.
Browse all of Loren Bullock's articles here.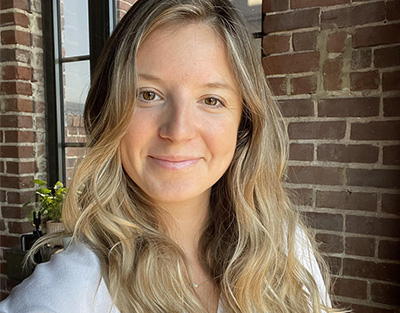 Samantha Kostaras
Editor
Samantha is an editor at Mattress Nerd. She's a combination sleeper who loves researching and sharing the science behind getting your best rest. When she's not sleeping (or writing about sleeping) you can find her tearing up the pickleball court or immersed in her latest crafting project.
Check out Samantha Kostaras' articles here.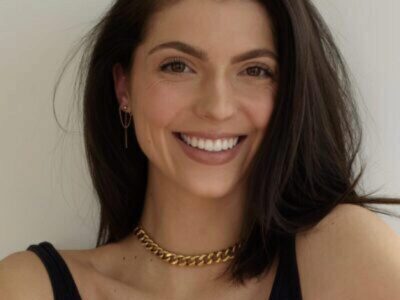 Becca Fair
Editor, Certified Sleep Science Coach
Becca is the Sleep Accessories Editor at Mattress Nerd. She has always been interested in sleep health and how it relates to other areas of wellness. As an accessories editor on Mattress Nerd and a Certified Sleep Science Coach, Becca's goal is to lead people to an amazing night's sleep, so they can live their best lives. When she's not typing away writing editorial reviews, you can find her as one of the faces of Mattress Nerd's YouTube channel. Outside of the sleep health world, Becca is a certified yoga instructor (200 hours), loves trying out new recipes, spending time with friends and family, and curating Spotify playlists.
Check out all of Becca Fair's articles to learn more about sleep accessories.
Mattress Nerd Has Been Featured In: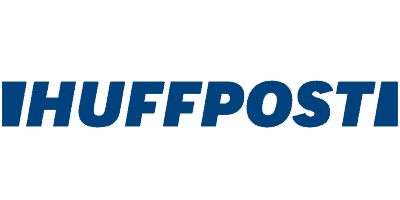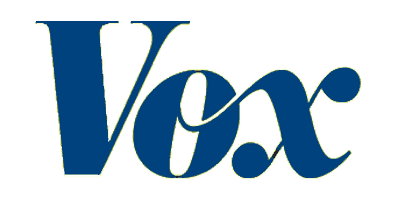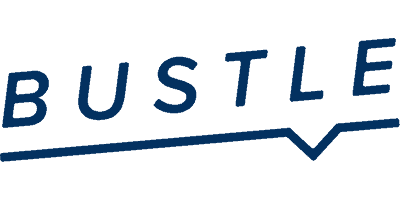 Our Panel of Medical Expert Contributors
We work with several medical experts to ensure our content meets our editorial standards and the highest level of medical integrity. They do not personally endorse any products and they are not associated with any brands in our reviews.
Vivian Eisenstadt
MAPT, CPT, MASP
Prior to founding her own practice, Vivian served as a Physical Therapist at Cedars-Sinai Medical Center in both their Outpatient and Spine centers as well as running private clinics in Beverly Hills, CA. She specialized in treating spinal injuries, postural dysfunctions, sprains and strains and general orthopedic injuries. Learn more at vivietherapy.com.
Dr. Heidi Moawad
MD
Dr. Heidi Moawad is a neurologist and teaches at Case Western Reserve University School of Medicine in Cleveland, Ohio. She serves on the editorial board of Neurology Clinical Practice and is a reviewer for Neurology.

Tom Ingegno,
DACM, MSOM, LAC
Dr. Tom Ingegno, Doctor of Acupuncture and Chinese Medicine, has over 20 years of experience in the integrative and functional medicine space. He owns and operates Charm City Integrative Health, a multifaceted clinic that NYT bestseller and futurist David Houle called, the "Future of Medicine." Learn more at charmcityintegrative.com.
Alaina Rajagopal
MD PhD CTropMed
Dr. Rajagopal is an ER physician with a PhD in public health, virology, and space science. She regularly treat patients in the ER for problems with sleep. She also hosts a podcast called "The Emergency Docs" where she provides reliable medical content for the general public. Learn more at theemergencydocs.com.
Dr. Suzanne Gorovoy
MD
Dr. Suzanne Gorovoy is a clinical psychologist, behavioral sleep medicine specialist, and member of the Sleep and Health Research Program at the University of Arizona College of Medicine.
She received her graduate degree in School Psychology from Teachers College at Columbia University, her PhD in Clinical Psychology from Case Western Reserve University, and a postdoctoral fellowship in Behavioral Sleep Medicine at the University of Arizona College of Medicine. Her research focuses on innovating behavioral and cognitive strategies for sleep disorders, including insomnia and sleep apnea, and applying sleep and circadian scientific approaches to medical and psychological problems across all ages.
Dr. Gorovoy is a member of the Sleep Research Society and the Society of Behavioral Sleep Medicine.
Amanda Marten
MSN, FNP-C
Amanda Marten is a Family Nurse Practitioner and freelance writer. She currently works as a Nurse Practitioner in urgent care. She enjoys developing relationships with her patients and educating them about their health while promoting evidence-based research.
As a nurse, she has worked in a variety of specialties, including post-surgical, the intensive care unit, and travel nursing. Amanda has a background in writing well-researched articles and blogs, as well as medical and NCLEX-style questions.
In her free time, she enjoys gardening, outdoor activities, and spending time with her friends and family.
Ravi Pandey
MD
Dr. Ravi Pandey is a Board-Certified Internal Medicine Specialist who has practiced in South Florida since 1997. With diverse experience in private practice, outpatient, and hospital settings, Dr. Pandey is on staff at Palms West Hospital, JFK Medical Center, Select Specialty Hospital, and Wellington Regional Medical Center. Learn more at facebook.com/doctorravipandey.
Julia LeBlanc
PT/DPT
Julia LeBlanc, PT/Doctor of physical therapy graduated from Simmons College and has been practicing outpatient orthopedic Physical Therapy for 15 years. During her career, she's worked with high level collegiate and professional athletes in the Boston area, the Boston Ballet and also a wide range of post-operative, chronic pain and acute patients. Julia holds certifications in Dry Needling, Spinal Manipulation, Graston Technique, and is also a Certified of Yoga Instructor, allowing her to provide her skills to a wide variety of patients. Julia strives to integrate the benefits of physical therapy and yoga, while pursuing the most current information to provide her patients with the best care. Learn more at facebook.com/ArisePTwellnessandyoga.
Max Cohen
DC, CCEP
Dr. Max Cohen earned his doctorate degree from Palmer College of Chiropractic in 2010 becoming a third generation chiropractor. His techniques bring a unique and highly-skilled approach towards empowering his patients to live life without limitations. His model of care is centered beyond passive care alone. This results in better movement, improved function and faster pain relief. Learn more at maxhealthchiropractic.com.
No matter where you are in the mattress buying process, we have you covered:
Related Articles