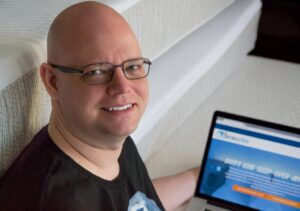 Shopping for a new mattress can be overwhelming, confusing and just plain annoying. But it doesn't have to be. In 2014, Jack Mitcham, the founder of The Mattress Nerd, set out to make the mattress buying experience simple, stress-free, and maybe even a little fun.
Jack's goal was to make consumers feel more confident and comfortable when deciding which mattress to buy. Jack had spent a total of 7 years as a retail mattress salesman and experienced first hand just how uncomfortable and stressful buying a mattress can be. He saw how mattress salespeople would often take advantage of customers by steering them to mattresses solely based on the commission amount.  
So Jack created Mattress Nerd as a platform to share his knowledge and help countless (and sleepless) people find the mattress that best fit their needs. Jack couldn't be in every mattress store, helping every customer.  Mattress Nerd is the next best thing.
Today, The Mattress Nerd has grown into a resource that millions of people trust and turn to for answers about choosing the best mattress for their individual needs.  The Mattress Nerd team has also grown and is led by a group of sleep geeks who carry on Jack's passion and spirit for helping consumers.
So no matter where you are in the mattress buying process, we have you covered:
Happy Shopping,
The Mattress Nerd Team