Best Heated Mattress Pads
•
Disclosure: By clicking on the product links in this article, Mattress Nerd may receive a commission fee at no cost to you, the reader. Read full disclosure statement.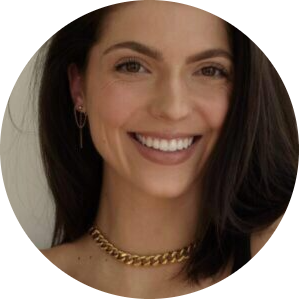 Methodology
Here at Mattress Nerd, we've tested hundreds of sleep products to bring you unbiased, expert reviews of the top brands.
In This Article
We'll discuss the best heated mattress pads for keeping nice and warm no matter how cold your room is.
Whether you live in a climate that's cold year-round or are naturally cold-natured, a heated mattress pad can add coziness, warmth and comfort to your bed. While keeping the heat blasting night after night adds up quickly in utility bill costs, a heated mattress pad costs just pennies to run for the entire night.
In this guide, we're sharing the best heated mattress pads available online. We'll dive into details about each pad, including type, construction, and highlights, and we also share a heated mattress pad buying guide to help you make a purchase confidently.
Disclosure: By clicking on the product links in this article, Mattress Nerd may receive a commission fee at no cost to you, the reader. Read full disclosure statement.
Best Heated Mattress Pads of 2023
Heated Mattress Pad Buying Guide
Heating Element
Mattress pads are almost always heated electrically, but the method by which heat is carried through the pad can vary. The majority of heated pads feature small wires that are dispersed throughout the pad to distribute warmth, but others feature tubes that must be filled with distilled water and are heated continuously throughout the night.
Safety
In general, heated mattress pads are relatively safe, but it's important to check for safety features with your purchase. This ensures you can be at peace that the heated pad isn't posing a fire hazard to your home or risk to your health.
Certifications, like UL certification, show that the product has been checked by an independent organization for safety. Features like auto-shutoff after a designated number of hours and overheating protection can also help. Moreover, any mattress pad you purchase should ideally have a low-voltage design for safety.
Price
From our research, we've gathered that most heated mattress pads cost from roughly $40 to $400. This range accounts for the quality of the pad's materials, the brand that produces it, along with special features and custom temperature settings, like preheat and auto-shutoff. Dual-sided heating pads also tend to be more expensive than single-control pads.
Because most heated mattress pads leverage electricity to function, we think investing in a mid-range priced pad or above is ideal. This will increase the likelihood that the mattress pad is carefully constructed to avoid any electrical issues and will function correctly for years to come. That being said, there are plenty of budget-friendly, affordable heated mattress pads with great reviews available online if that's the route you choose to take.
Controls
Most heated mattress pads come with a remote control, but some inexpensive versions come with a box-like structure that you'll need to reach over the edge of the bed to control. A remote is a better option if you want to be able to change the temperature of the pad while you lie down. We also recommend considering added personalization settings like multiple heat settings, different heat settings for each side of the bed (especially for couples), heating and cooling options, preheat settings to warm your bed before you get in, and auto-shutoff controls for safety.
Types of Covers
The cover, or pad, can be made from a variety of materials. Most often, heated mattress pads feature cotton, polyester, or cotton-polyester blends, but some mimic the features and materials of mattress toppers with the incorporation of materials like sherpa and microfiber.
Cotton covers

are known for softness and excel in absorbing moisture.

Polyester covers

are a little more stretchy and breathable than cotton. Microfiber is a subset of polyester that has a more plush feel than traditional polyester covers.

Blended covers

blend polyester and cotton to bring sleepers the best of both worlds from each of the fabrics.
Considerations for Mattress Pads
Fit & Size
Most heated pads are available in the full range of mattress sizes, including twin size, queen size, king size, and so on. In addition to ensuring the pad you purchase is a perfect fit for the size of the mattress you're outfitting, you'll want to consider the bed's length (profile). A heated mattress pad should fit tightly around the corners of the mattress so that it doesn't bunch up and overheat in certain areas. If this happens, it can pose a safety risk.
Cleaning
Ease of cleaning is essential for a heated mattress pad, as even a few degrees increase in your body's temperature at night can cause sweating and unwanted moisture. For any pad you're considering, we recommend looking to see if it's machine-washable and dryer-friendly. At the very least, make sure the product can be spot cleaned with a solvent.
Waterproof
Some heated mattress pads feature waterproof or water-resistant construction, like water-resistant backings or fabrics that wick moisture easily. This is a nice option if you tend to sweat frequently in the middle of the night or are purchasing the pad for a child who is prone to accidents and spills.
Product Policies
Prior to purchase, review the product's return and delivery policy, warranty, and trial period. Ideally, a pad should be sold with a sleep trial period during which you'll have the option to return the product for a full refund if it doesn't work for you. If you're unsure about which heated mattress pad to choose or whether you want one at all, this is an important feature.
We also recommend looking at the length of the warranty and checking to see if it is a limited warranty and prorated or non-prorated. A warranty of one to five years is pretty standard for warming mattress pads because there are electrical components that can malfunction. This is a good idea to protect your purchase, especially if you decide on a luxury option.
Heated Mattress Pad vs. Heated Blanket
The terms "heated mattress pad" and "heated blanket" are often used interchangeably, but these are two distinct heated bedding products that vary in functionality, price, features and construction.
The biggest difference between the two products is where they're placed on your bed. A heated blanket is used on top of your body and can be used on the bed or carried to the sofa, a reading nook, or even in the car on trips. A heated mattress pad is designed to go on top of your mattress and underneath the bedding and comforter.
Electric blankets are also more commonly used in the United States than heated mattress pads, while heated mattress pads are more popular overseas. There's no "winner" when we put them head to head, and the choice between the two will come down to personal preference, your budget, and whether you want the heated surface to be mobile or remain on your mattress.
Here's a clear list of the differences and similarities between the two:
Both electric mattress pads and heated blankets reduce electric costs

Both are available in a variety of sizes, including Twin, Twin XL, Full, Queen, King and California King

Electric blankets come in a variety of colors, whereas heated mattress pads are usually only available in white

Both can be machine-washable and dryer safe

Heated blankets tend to feature more heat settings (up to 20), whereas heated pads usually feature 10 levels

Heated blankets pose a slightly increased fire hazard threat

Heated blankets cost less than heated mattress pads
More Ways to Stay Warm at Night
If staying warm is your top priority your first instinct may be to adjust the thermostat. However, running up your electric bill isn't the only way to keep yourself nice and toasty at night. You can customize your sleep experience to help ensure that you never wake up shivering.
Of course, you already know about heated mattress pads. If you want an entire mattress that will do a good job of retaining heat then check out our list of the best memory foam mattresses. The thick, dense layers of foam often do a good job absorbing and trapping warmth.
As for blankets, consider wool. The best wool blankets make for great insulators and can keep you snug in even the coldest rooms.
Conclusion
When choosing the best mattress pad for your bed, you'll be able to increase your warmth regardless of the product you choose. Your selection should be more influenced by factors like setting controls, washing instructions, warranty and other details, since most mattress pads excel in delivering heat.
We also recommend deciding ahead of time whether you prefer your mattress pad to use wires or water to stay heated. From there, refer to our list of the top heated mattress pads of 2023 above to see if there's an option that fits your preferences and your budget.