Best Sheets Guide
The ultimate guide to the best sheets!
•
Disclosure: By clicking on the product links in this article, Mattress Nerd may receive a commission fee at no cost to you, the reader. Read full disclosure statement.
The importance of sheets can be overlooked. People often buy sheets based solely on color, thread count or size; but is that enough? Here at Mattress Nerd, we believe a great set of sheets can have just as much impact on your sleep as a great mattress. There are a lot of things to consider when buying sheets. Just like buying a mattress, it is all about the feeling that you, the sleeper, prefer. If you are someone who tends to sleep hot, look for a breathable lightweight option. If you are the opposite, perhaps a linen or flannel sheet set will keep you warm and cozy throughout the night. We have picked our top bedsheets of 2023, and know you'll find the perfect set on this list.

Disclosure: By clicking on the product links in this article, Mattress Nerd may receive a commission fee at no cost to you, the reader. Read full disclosure statement.
10 Best Sheet Sets of 2023
Watch Our Video Review
Best Luxury Sheets
Boll & Branch Percale Hemmed Sheet Set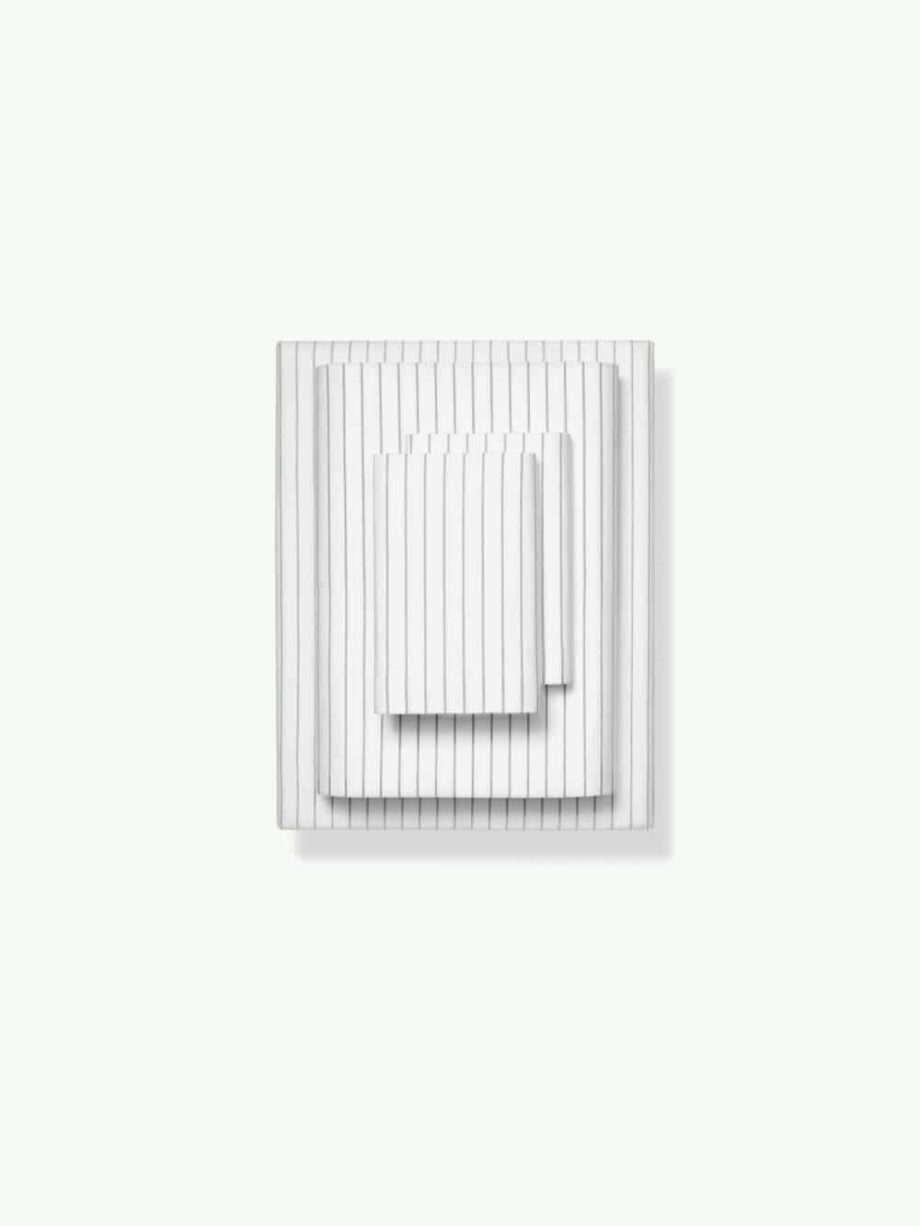 There is no question as to why these sheets are our Luxury pick when it comes to the best sheet sets. Boll and Branch spare no expense when creating bedding accessories. The company is known for using Fair Trade and eco-friendly products and business practices, as well as having some of the most comfortable and soft sheets on the market. Using a cotton percale weave, Boll and Branch achieves a cool and crisp feeling that will encase your entire mattress due to the deep pocket nature of the sheet. The 100% organic sheet sets come with a fitted sheet, flat sheet, and two pillowcases. The company also makes duvet covers, blankets, and quilts that you can purchase to accompany your sheets. These luxury sheets ship free to the US, have a 30-day return policy and come in several colors and patterns.
Looking for more options? Check out our Best Luxury Sheets. Read our full Boll & Branch Sheets Review to learn more!
Best Cooling Sheets
Casper Cool Supima Sheets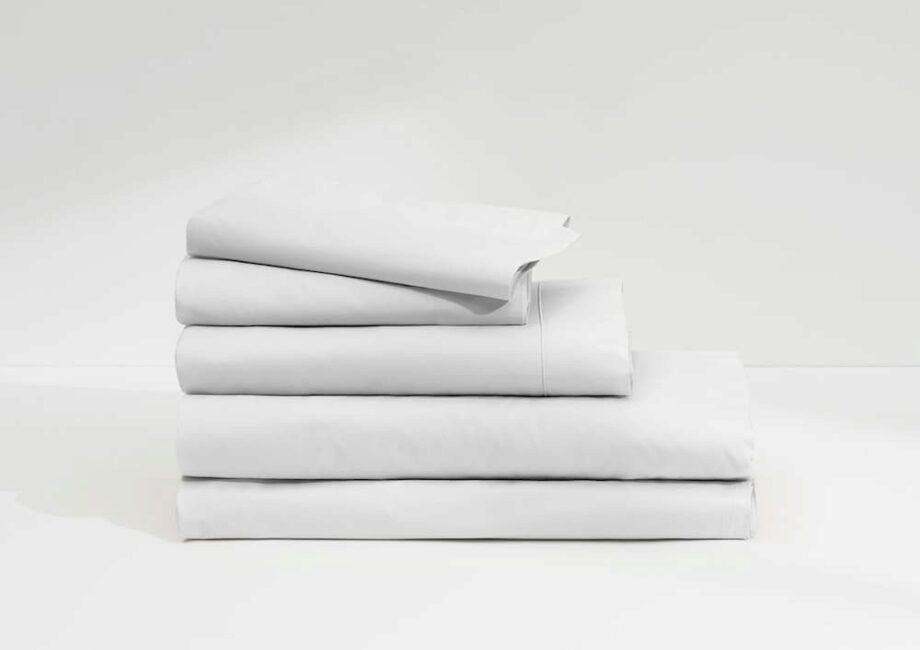 Securing snaps, gripping elastic and Supima cotton makes Casper's sheets a hot sleeper's dream. Supima cotton is a superior, U.S. grown, long-staple cotton that results in a softer, stronger and more colorful sheet. These sheets are more breathable than your average bedding, thanks to a percale weave, and Casper makes a duvet cover of the same material, so your entire bed can be a crisp, soft breathable oasis. These sheets ship free and come with a 100-night trial, so if for some reason you don't love them you can return them with no problem during your trial period. The sheet set comes with one flat sheet, one fitted sheet, and two pillowcases.
Looking for more options? Check out our Best Cooling Sheets.
Best Linen Sheets
Parachute Linen Sheet Set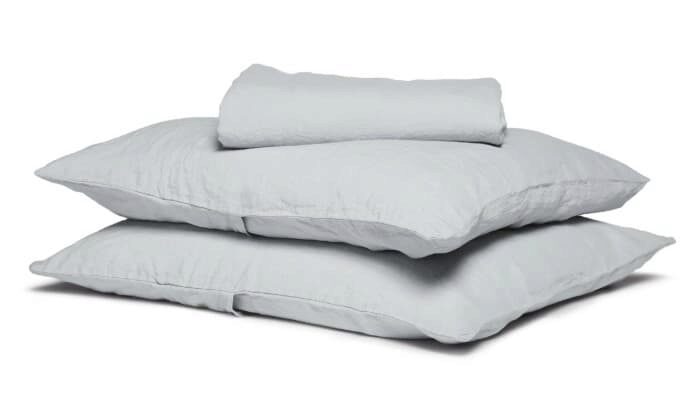 Mattress Nerd Score
4.20 / 5
One of the biggest concerns when buying bedding is that its quality will lessen over time. Parachute's linen sheet set does the opposite and gets softer as time goes on. The sheets are crafted from 100% European flax and are guaranteed to give you a comfortable sleep. The linen sheets come in several color options, but you won't find any neon greens or hot pinks on their website. Parachute's color options match the laid back, sophisticated feel of linen in the color palette, so think more sage and oatmeal color options. The linen sheet set comes with one fitted sheet and a set of two pillowcases, you can choose to purchase the flat sheet with the set or opt to buy without. See all of our top picks for best linen sheets.
Check out our full Parachute Sheets Review to learn more!
Best Value Sheets
Mellanni Bed Sheet Set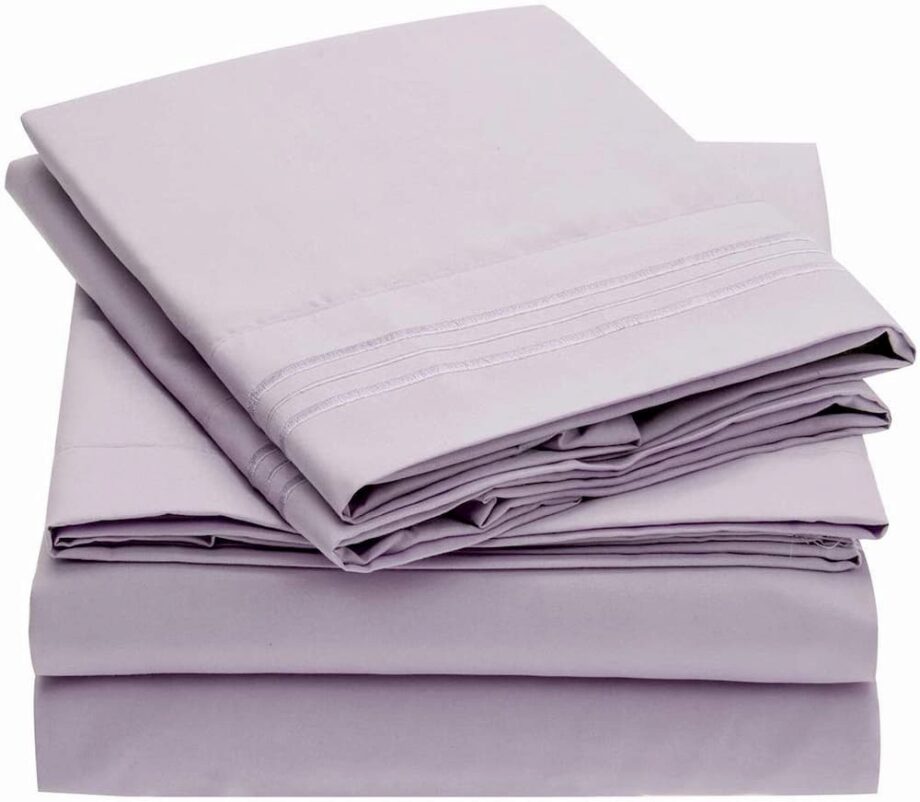 Mattress Nerd Score
4.50 / 5
These wrinkle, face, and stain-resistant sheets are a best seller on Amazon, and we can see why! This sheet set comes in upwards of 20 color and pattern options promises a silky smooth, easy to clean sleep surface, and comes at an incredible price point. If you are tired of your sheets constantly wrinkling and are not looking to spend too much money on a new set of sheets, the Mellanni bed sheets are a great option! They are 100% polyester, come with a fitted sheet, flat sheet, and two pillowcases and have a lifetime manufacturer guarantee, plus-they fit mattresses up to 16" thick.
Best Cotton Sheets
Brooklinen Luxe Core Sheets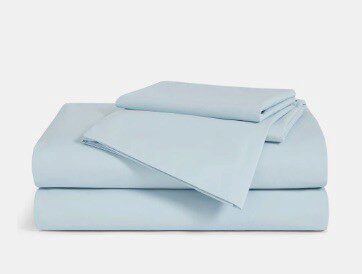 This 480-thread count, cotton sheet set has a slightly shimmery finish and feels buttery soft to the touch. These sheets have a sateen weave, meaning they have a silkier, smoother feeling. They come in several colors and patterns and have several limited edition colors that rotate occasionally. Brooklinen's sheets are OEKO-Tex certified, meaning they are free of chemicals and other harmful substances. This sheet set comes with one fitted sheet, one flat sheet and a set of two pillowcases and you have 365 days to return or exchange them if they aren't right for you. Looking for more options? Check out our Best Cotton Sheets.
See our full Brooklinen sheets review for more information!
Best Seamless Sheets
Purple SoftStretch Sheets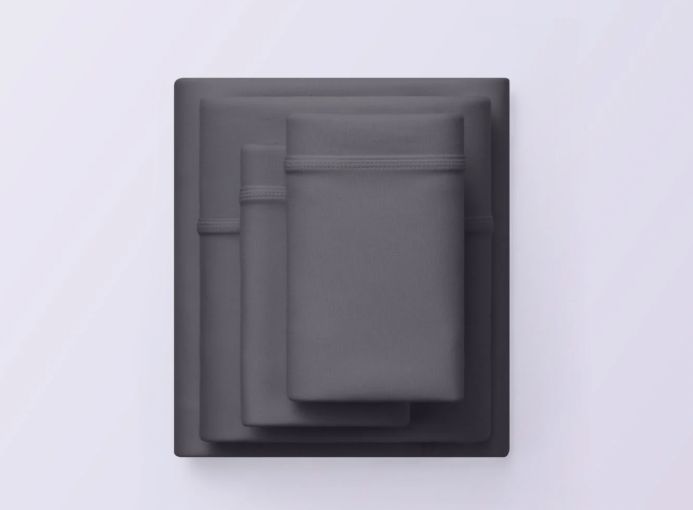 Purple created these sheets for sleepers to get the very most they can out of the Purple Mattress, but the idea would work on any mattress you own. These sheets are super stretchy so they can flex with the mattress and are also ultra-soft, providing comfort and functionality. The sheet sets come with one fitted sheet, one flat sheet and a set of two pillowcases. Twin and Twin XL set come with one pillowcase. The Purple sheets come with free shipping and a 1-year warranty.
Best Bamboo Sheets
Brooklyn Bedding Bamboo Twill Sheets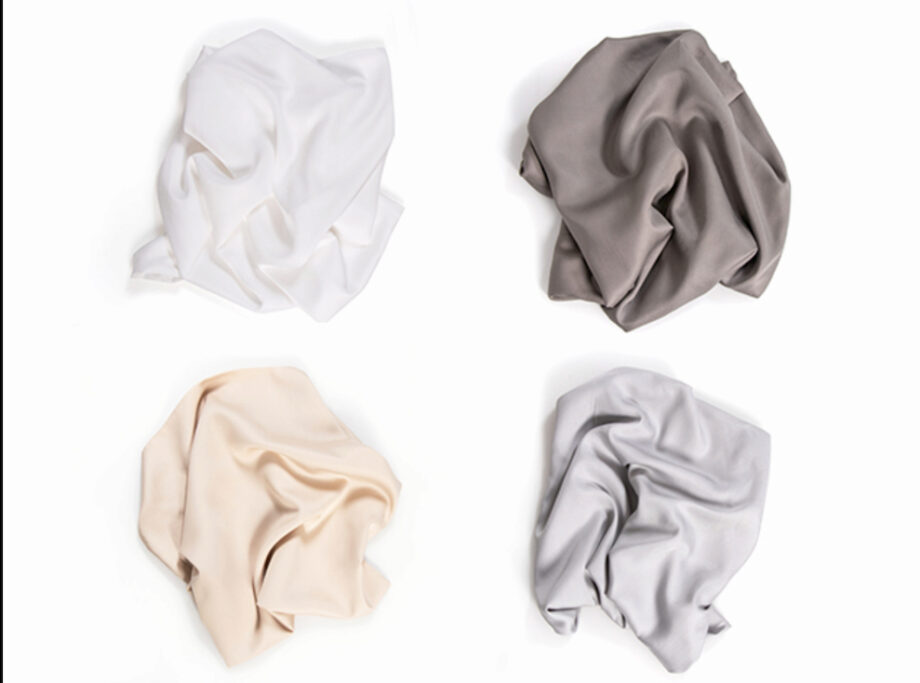 Available in four beautifully simple colors, these bamboo twill sheets are temperature-regulating, moisture-wicking and naturally hypoallergenic. Rayon fibers from bamboo create a soft, breathable sheet to keep you cool throughout the night. Additionally, you do not have to worry about pilling as much, because the bamboo fibers stretch across the full length of the sheet. Twin and Twin XL sizes come with one fitted sheet, one top sheet, and one pillowcase, full and queen sizes come with one fitted sheet, one top sheet, and two pillowcases, and King and California King come with one fitted sheet, one top sheet, and two king-size pillowcases. Brooklyn Bedding Bamboo Twill sheets are designed to fit mattresses between 11" and 14".
Check out our Best Bamboo Sheets for more options!
Best Eco-Friendly Sheets
Saatva Organic Sateen Sheet Set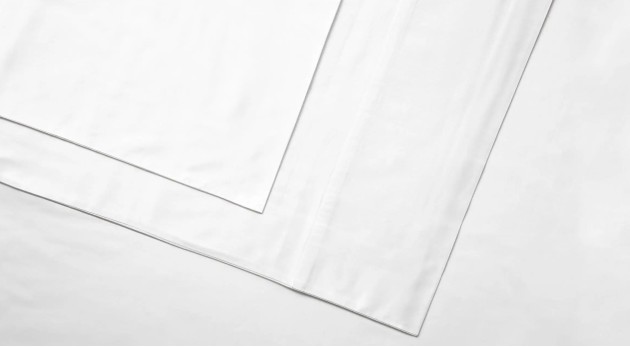 The Saatva Organic Sateen sheets are luxurious, 300 thread count sateen weave sheets. Their silky and buttery feel, and lightweight feel make them perfect for shoppers looking to splurge a bit on quality sheets.
Mattress Nerd Score
5.00 / 5
Read Full Review
Saatva's long-staple organic cotton sheets were made with two features in mind; breathability and softness. Using a sateen weave, these sheets achieve a silky-soft, crisp feel at a 300-thread count. A higher thread count can sometimes lead to sleeping hot, and Saatva believes they have cracked the code, making quality sheets that have enough room to breathe but also are incredibly soft. The cotton sateen sheet set comes with one fitted sheet, one top sheet, and two pillowcases and are available in three colors. In addition to making great sheets, Saatva's fair trade production practices extend to mattresses, pillows, toppers and bed frames.
Best Sateen Sheets
1771 Living Essential Sateen Sheets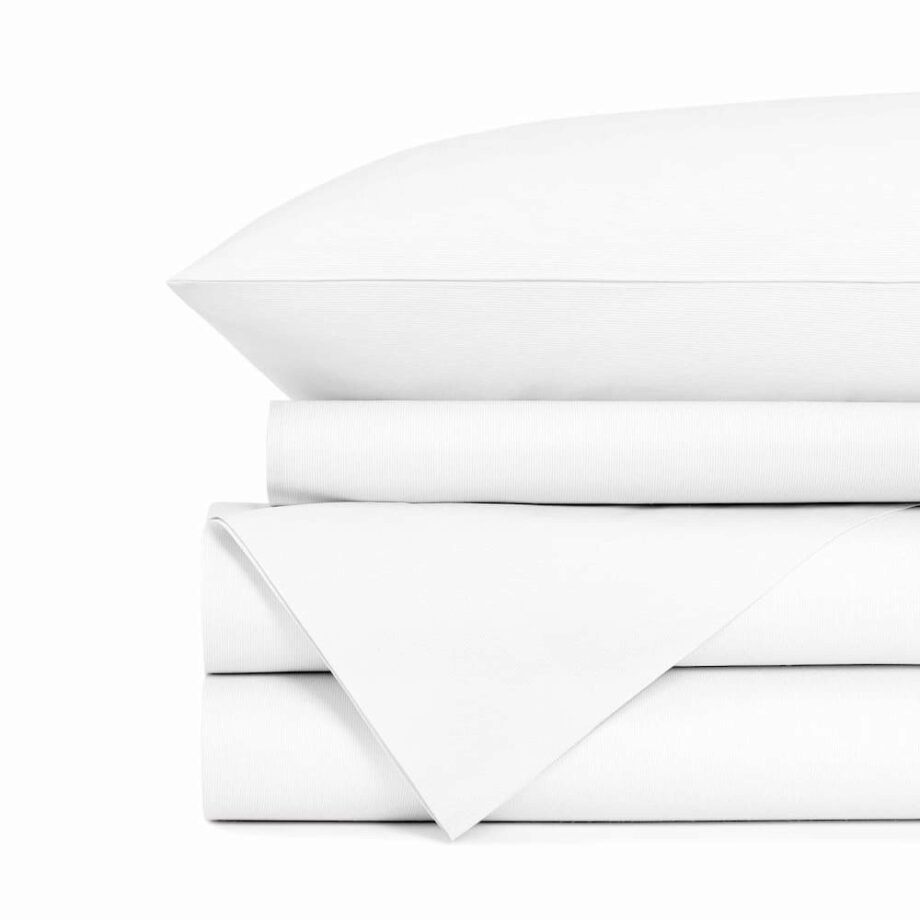 These sheets are described as silky soft with a touch of shine. Made from a cotton blend with a sateen weave, 1771 living developed a sheet that is designed to become softer with every wash. As durable as they are comfortable you can feel good about buying this wrinkle-resistant set of sheets, perfect for any room in your home! The twin and twin xl sets come with one fitted sheet, one top sheet and one pillowcase. Full-California King sets come with two pillowcases. These luxurious sateen sheets also come with free shipping and returns, as well as a 60-day home trial. See: Best Sateen Sheets
Best Breathable Sheets
Layla Bamboo Sheets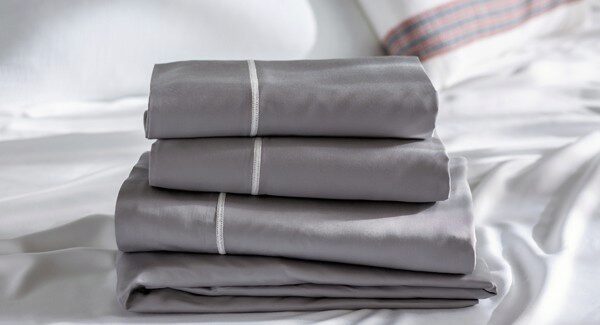 Mattress Nerd Score
4.50 / 5
Layla's bamboo sheets are made from 100% Viscose from bamboo, resulting in a sheet that feels softer than even a high thread count, cotton sheet. These sheets are perfect for a hot sleeper due to the natural cooling properties of bamboo fibers, and the fact that it is three degrees cooler than cotton (and when we are talking about body temperature three degrees can make a big difference!) Bamboo is eco-friendly and Layla prides themselves on a clean and sustainable manufacturing process. With free shipping, a 120-day money-back guarantee, and a 5-year warranty these sheets are the perfect way to give bamboo a try!
Things To Consider When Buying A Set of Sheets
There are a lot of factors to sort through when comparing different sheet sets. The first thing most people look for is the thread count. Historically, the higher the thread count, the smoother and more high quality the sheets will be. Today, as companies are using different materials to create incredibly soft and durable sheets, thread count is slowly becoming less and less important.
You can find 300 thread count bamboo sheets that may feel more comfortable than 600 thread count cotton sheets, it just depends on which feel you prefer. Color and pattern are other factors important to shoppers, and brands recognize this! Sheet makers typically have either a wide range of color options or stick to neutrals and basics so they can go with any room theme. In addition to thread count and color; material, weave, depth, and extra features can be important in your buying decision.
Material
There are several popular materials that sheets can be made of. Among the choices are:
Cotton

– Cotton is the most common material used in sheets. The gold standard of cotton sheets is Egyptian cotton. The Egyptian cotton plants (called "long-staple" cotton) have longer strands that produce a higher quality thread. These sheets tend to be more expensive than traditional cotton, but sleepers say they are worth the extra money. Another popular type of cotton is Pima cotton, which is similar to Egyptian. If you're shopping for sheets and they are marked as '100% cotton' but are not specified Egyptian or Pima, you can assume they are low-quality cotton.(

See:

Best Egyptian Cotton Sheets

)

Tencel/Rayon/Lyocell

– Tencel is a brand name of Lyocell fiber, which is a type of rayon. It's made of cellulose, usually from renewable resources. This makes Tencel an eco-friendly choice when it comes to sheets. It has a soft feel, anti-microbial properties, and wicks away moisture. The only real downside is it can be expensive.

Microfiber

– Microfiber is a synthetic fiber made of polyester and/or sometimes nylon fibers. This tends to make the sheets quite durable for the price, but you may not find them to be as comfortable as cotton or Tencel. The main benefit of microfiber sheets is the price point. Microfiber sheets are typically some of the least expensive sheets you can find.

Flannel

– Flannel is made from wool, cotton, or a blend of synthetic fibers. Flannel sheets are popular for use during winter since they are good at keeping you warm, but they also work well in the summer as a blanket, particularly if you keep your bedroom cold.

Silk

– Silk sheets have a very smooth feel and, if cared for properly, will last a long time. However, caring for silk sheets properly can be a lot more work than caring for other types of sheets. Silk sheets should be hand-washed the first few times to "break them in." Then, when using a washing machine in subsequent cleanings, it should be used on the delicate cycle with cold water and a gentle detergent. Silk sheets are also expensive, so they aren't the most popular among the masses. If you decide on silk, look for a high "momme weight" (~15+) and be prepared to put in the extra work to care for them.
Weave
In addition to the material, the type of weave used to create the sheets will determine how the sheets feel and how durable they are. Here a few of the more popular ones.
Percale

– The percale weave has become the "standard" weave, where the vertical and horizontal threads (called warp and weft threads, respectively) cross over one another one at a time. Percale is a particularly durable weave and has a crisp feeling.

Sateen – This weave gives the sheet a smoother, silkier feel, but at the expense of a little durability. In this weave, the threads cross over 4, then under 1 (or a similar ratio, it can vary a little). This weave is only called sateen if it is done with cotton. Check out our list of the best sateen sheets.
Satin

– The same weave as sateen, but with a fabric like nylon, polyester, or silk.

Jersey

– This is a knit fabric rather than woven. It's knit in the same way as t-shirts are. These are soft and comfortable but can shrink (just like your t-shirt).
Depth
Another thing to consider is the depth of your mattress. If you have a very deep mattress (this would include most pillow tops, since they have so much added height), you may need to pay close attention to the depth of the sheet set. While there isn't a standard definition for what classifies sheets as "deep pocket," if you see that on a sheet set that is a good place to start. Another tip is to buy sheets that say they fit a mattress taller than the pone you own. For instance, if your mattress is 14″ thick, and the sheets say they fit mattresses up to 14″, the fitted sheet may pop off the edges, especially if you sleep near the edge of the mattress. The added weight of a person lying down on the mattress may pull the sheet right off. Conversely, don't get a sheet set designed to fit mattresses much bigger than yours. The sheets will bunch off due to a lack of tension holding it in place, which can lead to a lumpy sleep surface.
Extra Features
Some sheet sets have extra features to make them more appealing. For example, some sheets have bands sewn diagonally across the bottom corners, to keep the sheet from popping off. This is especially useful if you have a motorized base under the mattress. There are tons of other features sheets advertise; wrinkle-resistant, anti-microbial, hypoallergenic, organic, etc. Keep your eyes open for any little features like this to help you make your decision.
How to Fold a Fitted Sheet
FAQs
What thread count is best for sheets?
Typically, good quality sheets will fall between a 200 and 600 thread count. Many times, bedding manufacturers will market a high thread count to reflect "better" quality, but this is usually just a multi-ply construction used to strengthen poor quality cotton.
What is the most cooling material for sheets?
Bamboo, TENCEL lyocell, and percale weave cotton are the best materials for hot sleepers looking for cooling sheets. Other cotton weaves, like sateen, can still be breathable, but they won't be as actively cooling as the other materials named.
How long do sheets last?
Depending on the material, sheets can last anywhere from a year to five years, with good care and upkeep. It's always important to follow the care instructions for your individual sheet set to ensure proper maintenance.
Conclusion
Sheets are about much more than thread count and color. Like shopping for a mattress, it really comes down to what you prefer. Deciding what is important to you is the first step in finding your perfect set of sheets. When shopping online, read product descriptions carefully. For example, "Egyptian quality" microfiber sheets are not the same as "Egyptian cotton" sheets. Hopefully, this guide has pointed you in the right direction, and given you some things to think about when it comes to which sheet set it the best for you!
10 Best Bed Sheets of 2023