Best Luxury Sheets
•
Disclosure: By clicking on the product links in this article, Mattress Nerd may receive a commission fee at no cost to you, the reader. Read full disclosure statement.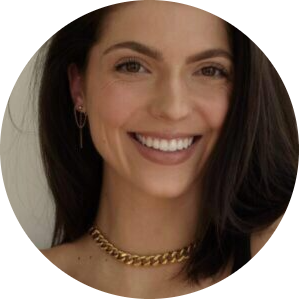 Methodology
Here at Mattress Nerd, we've tested hundreds of sleep products to bring you unbiased, expert reviews of the top brands.
In This Article
We'll present our top choices for the best luxury sheets for adding some opulence to your sleep situation.
When putting together your luxury sleep experience it's important to keep your sheets top-of-mind. While they may not be the focal point of your mattress's dressing—that would be the comforter—they're the element of your bedding that you will likely have the most contact with as you sleep. With that in mind, you'll want sheets that are as comfortable, durable, and, of course, luxurious as everything else that you rely on to get a good night's rest.
Disclosure: By clicking on the product links in this article, Mattress Nerd may receive a commission fee at no cost to you, the reader. Read full disclosure statement.
Best Luxury Sheets of 2023
---
What to Look For in Luxury Sheets
Just because a set of sheets is deemed luxurious doesn't mean that it will be a good fit for you. You need to consider your own personal preferences. For this reason, identifying the materials, colors, and performance factors (breathability, durability, washability) that you're looking for is always a great place to start.
Materials
Sheets come in a variety of different materials, which means there's something for everyone but figuring out what is right for you can be overwhelming. Let's do a quick breakdown of some of the most popular luxury sheet materials.
Cotton – Let's start with a classic. Cotton is used very frequently in the production of sheets, but there are different variations of the material. For example, Egyptian cotton and Pima cotton tend to be very high-quality. If you're after luxury sheets and have your heart set on this material, make sure you look for Egyptian or Pima. Check out our list of the best cotton sheets for some great options.
Linen – A light, breathable, hypoallergenic option for those looking for something unobtrusive yet effective. Some may find this material to be just a bit too stiff, but others will adore the crisp coolness that they provide. Our article on the best linen sheets has plenty more information if you're interested, and if you're looking specifically for cooling features, check out our best cooling sheets lineup.
Silk – Probably the material most synonymous with luxury, silk has a soft, very smooth feel that many find very satisfying. As is the case with many luxurious products, though, silk sheets can be quite expensive and caring for them might be more work than you're used to.
Bamboo – Being an environmentally friendly material, bamboo sheets are a great option for eco-conscious shoppers. Plus, they tend to be wrinkle-resistant, durable, and quite soft. For some great options, check out our list of the best bamboo sheets.
Colors
While it may not sound like the most important factor, the color of your sheets can make or break the vibes of your bedroom. Before shopping, you should have certain colors in mind—ones that you would prefer, ones you're willing to settle on, and ones that are absolute dealbreakers. If your decision comes down to two different companies, having a preferred color can make it much easier to pick a winner.
Other Performance Factors
Breathability – This is a very important factor to consider if you sleep hot at night. A breathable set of sheets can do wonders when it comes to regulating temperature and keeping you cool as you sleep. Look for materials like bamboo or linen if this is a top priority for you.
Durability – If you're willing to spend a healthy amount of money on your sheets then you'll probably want them to last you for quite some time. As such, you'll want to consider durability. While all of the options on our list can reliably last you for years it's important that you take proper care of them to ensure you get the most out of your purchase.
Washability – If you don't feel like lugging your sheets to the dry cleaners every time you want to freshen them up, make sure you check the maintenance instructions of a product before you buy them. Silk tends to require the most effort, but even this material can often be cleaned in a washing machine. Again, always reference your sheets' care instructions before tossing them in with the rest of your laundry.
Should You Purchase Cheaper Sheets?
You might rethink your decision to purchase luxury sheets when you take a look at the price tags. If they are truly outside of your budget then you should absolutely consider a cheaper set of sheets, some of which are features on our best sheets guide. However, keep in mind that your sheets can make or break your entire sleeping situation, as you rest both on top of and underneath them. You'll want them to be as comfortable as possible, and spending some extra money for improved thread count, quality of construction, and temperature regulating abilities will help ensure that you get said comfort.
How to Fold a Fitted Sheet