Sleep Number Alternatives
•
Disclosure: By clicking on the product links in this article, Mattress Nerd may receive a commission fee at no cost to you, the reader. Read full disclosure statement.
With a wide range of options available, high-tech designs, great motion isolation, and excellent company ratings from the Better Business Bureau, what's not to love about a Sleep Number bed? Other than the price, that is. While prices vary for Sleep Number airbeds, a Performance or Innovation collection Queen size Sleep Number bed costs between $2,099 and $4,999.
Not to mention, Sleep Number almost always charges delivery and in-home setup fees. If you're interested in a bed with adjustable firmness settings but aren't sure you want to shell out the cash for a Sleep Number, or are even just curious about similar alternatives on the market, this article is for you. Below is a roundup of some of the most popular Sleep Number mattresses and our top picks for alternatives that are comparable in function, price, and style.
Read our full Sleep Number mattress review to learn more.
Sleep Number Alternatives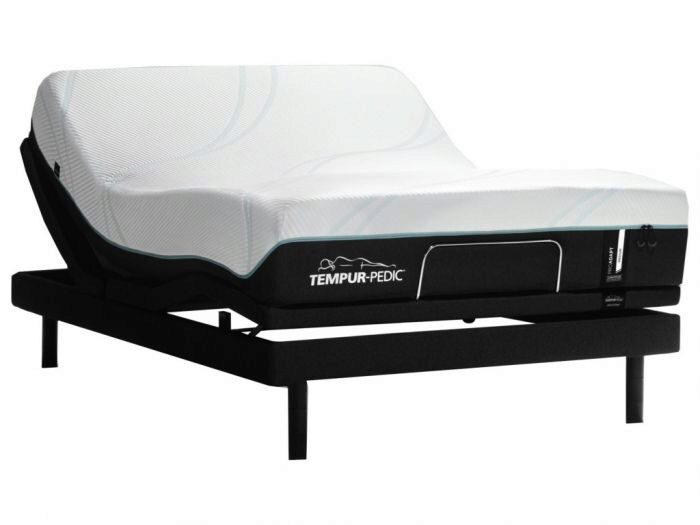 Sleep Number Innovation Series i8 vs. Tempur-ProAdapt Mattress
The i8 is one of three mattresses in Sleep Number's Innovation line, which has above-average pricing and is the most luxurious of the three Sleep Number lines. While the Tempur-Pedic TEMPUR ProAdapt doesn't have adjustable air chambers, it comes in three firmness settings: soft, medium, and firm.
Qualities the mattresses share include a 12" height, deep pressure relief, and a high price point. The i8 and the TEMPUR ProAdapt can accommodate a wide range of sleepers, have high-quality construction, and have great durability ratings.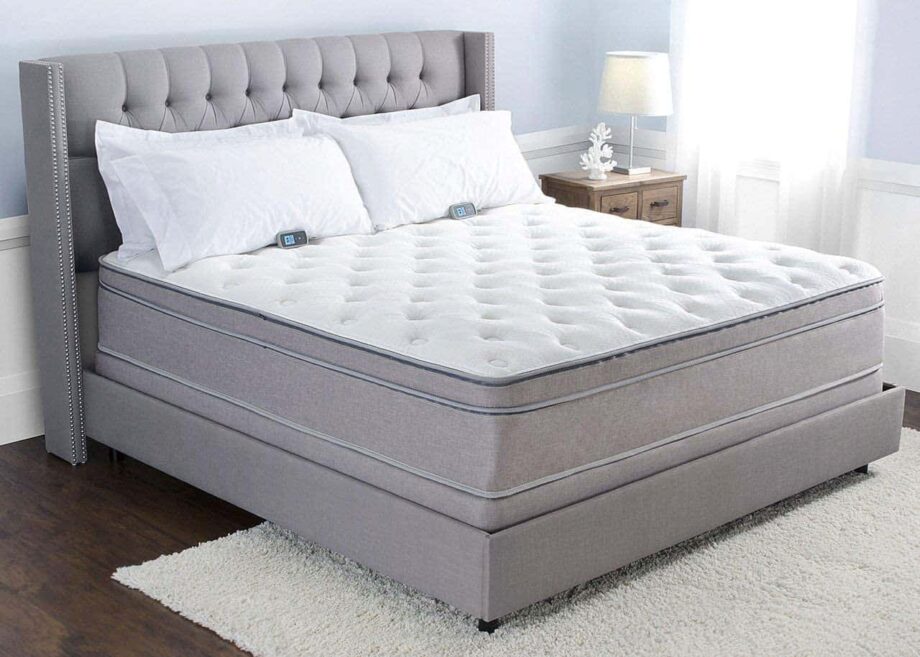 Sleep Number Classic Series c2 vs. Personal Comfort A2 Bed
Both the Sleep Number Classic Series c2 and Personal Comfort A2 mattresses are airbeds. Like Sleep Number, Personal Comfort exclusively produces airbeds with customizable firmness levels to suit your weight and sleep position, but Personal Comfort's prices tend to be lower. The A2 is part of Personal Comfort's Classic Series, which is the most affordable of the brand's five airbed lines.
The A2 is 9" thick, is dual-sided, and has a 1" comfort layer. The c2 by Sleep Number is 8" thick, is dual-sided, and has a 2" gel-infused comfort layer. Overall, the beds are very similar in construction, but the Sleep Number c2 devotes a bit more material to the comfort layer and is, surprisingly, more affordable than the Personal Comfort A2.
See: Best Affordable Mattresses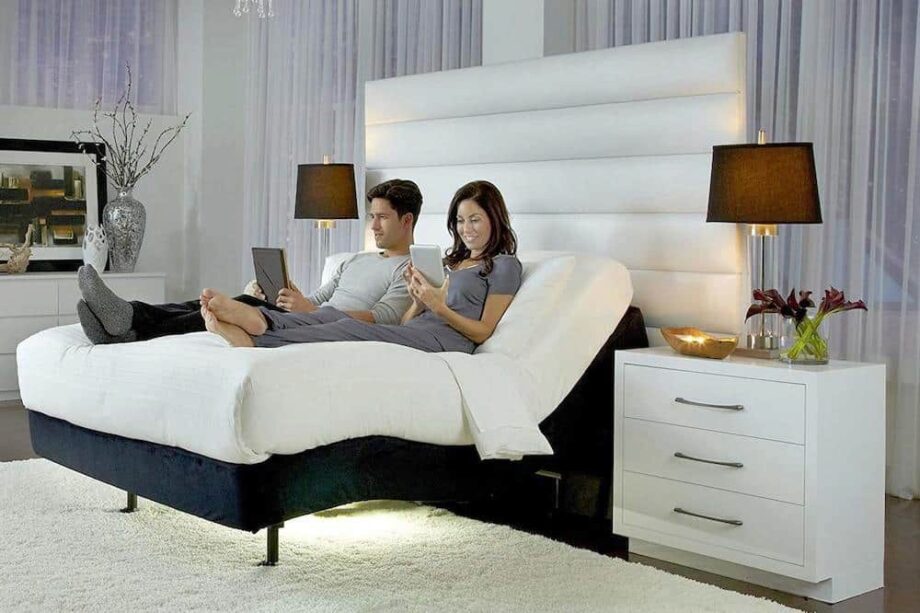 Sleep Number FlexFit 2 Base vs. Leggett & Platt Prodigy 2.0
Many shoppers who start off on the search for an adjustable mattress don't realize that what they might actually prefer is an adjustable base, which allows you to elevate your head and feet and create endless positions that cater to in-bed activities, like reading and watching TV.
Adjustable bases may also improve sleep issues like snoring and sleep apnea. Sleep Number offers three adjustable bases that work with nearly any of its airbeds, and the FlexFit 2 is the middle-of-the-road price option. It comes in nine sizes, including split King, is backed by a 25-year warranty, and has under-bed lighting and other luxury features.
The Leggett & Platt Prodigy 2.0 is an alternative to the Sleep Number base, with a similar price point, great reviews on Amazon, three size options, including split King, and a 10-year warranty.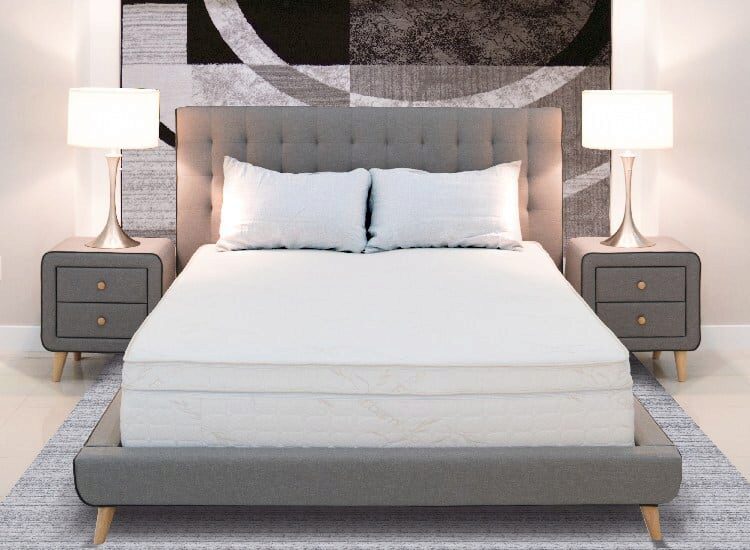 Sleep Number Innovation Series vs. Air-Pedic Airbeds
If you're interested in high-end airbeds, you've probably already taken a look at Sleep Number's Innovation series. This mattress line includes the i8, i10, and iLE mattresses, which vary in their comfort layers and firmness options but are top-of-the-line with specialized construction for pressure relief, support, cooling, and sleep tracking.
Air-Pedic offers many adjustable airbeds, but the Air-Pedic 800, 850, 1000, and 1100 are most comparable to the Sleep Number Innovation line in price, construction, height, cooling technology, and luxury features. Air-Pedic airbeds have longer warranties and sleep trial periods, and the Air-Pedic 800 has often been compared to the Sleep Number i8.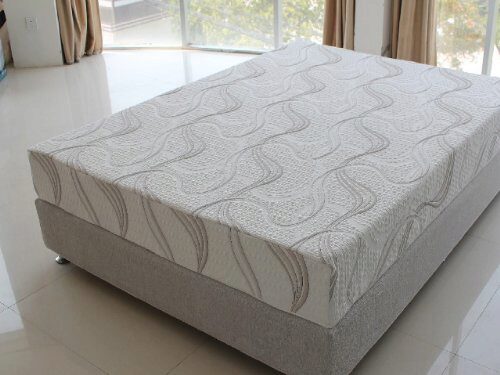 Sleep Number Performance p6 vs. Easy Rest Gel Lux Mattress
Shoppers in the market for a pressure-relieving, comfortable mattress have their fair share of choices, considering that every mattress type, from all-foam to airbed to hybrid, has options made with body-conforming comfort foam layers. If you struggle with back pain or pressure points, you may have considered the Sleep Number Performance p6, which has a thick, 5" polyfoam comfort layer and can range from medium-soft to firm in firmness level.
A comparable model, although not an airbed, is the Easy Rest Gel Memory Foam Mattress. It is 12" tall and features 4" of comfort foam and 1" of gel-ventilated holes for added pressure relief and cooling. Though these beds both deliver on comfort, they have discrepancies: namely, their styles and price points. A Queen size p6 costs $2,899, and a Queen size Easy Rest costs $879.
See: Best Memory Foam Mattresses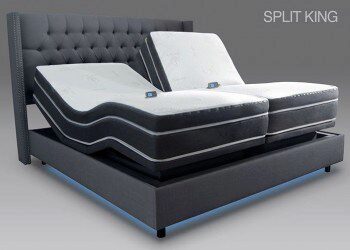 Sleep Number vs. Personal Comfort
There's not just one bed by Personal Comfort that compares to a Sleep Number. Rather, nearly every bed made by Personal Comfort is produced to directly compete with a corresponding Sleep Number model. Sleep Number offers the Classic, Performance, and Innovation lines, and Personal Comfort offers the Classic, Advanced, and Elegance lines.
Both mattress manufacturers have designed these lines to be priced from budget-friendly to luxury investment, and the bed models share similar names (A2, A3, A4, etc.). But how do Personal Comfort mattresses actually compare?
Personal Comfort's price points are generally lower (starting at $499 and going up to $3,099) compared to Sleep Number (starting at $599 and going up to $5,699), but some customers note issues with the beds' durability and Personal Comfort's customer service.
Is a Sleep Number the Best Mattress for You?
Sleep Number has earned clout and recognition for its memorable commercials, slogans, wide availability, and hundreds of brick-and-mortar locations nationwide. But these beds aren't cheap, so making sure you're comfortable with the investment is essential before you pull the trigger on a new mattress.
Here are few considerations to keep in mind when deciding whether to invest in a Sleep Number mattress or one of the Sleep Number alternative mattresses we listed above.
Related: Addressing Sleep Number Bed Problems and Complaints
Cost
Sleep Number mattresses can cost less than $1,000, but this is rare to see unless you're opting for a small size (Twin or Full) and choose a model from the Classic series. Prices vary widely based on the collection you choose. In general, Sleep Number mattresses are much more expensive than other beds on the market.
If you're excited about and have planned financially for a luxury purchase, you may feel just fine investing in a Sleep Number mattress. If you plan to use the bed temporarily or don't have a large budget, you'll be better off looking into more affordable airbed brands or another mattress type altogether.
Airbeds vs. Other Styles
The most common styles on the market are hybrid, all-foam, latex, and innerspring mattresses. Each style brings something unique to the table, and it's important to understand the pros and cons of the mattress types before deciding that an airbed is right for you. Although some of the best bed in a box are top of the line, it's not quite like a customizable airbed.
For example, if you're interested in the plush comfort that you think an airbed can offer, you might be surprised to find that both hybrid and all-foam mattresses are among the best styles for pressure point relief and close conforming. Similarly, if a custom bed is of interest, you may want to consider all your options for customization, which can include everything from custom firmness levels and mattress heights to adjustable bases and, of course, airbeds.
Sleep Number Considerations
If you decide to go with a Sleep Number bed as your new bed, congratulations! They're one of the most highly-rated airbeds on the market, and we think you'll be happy with your purchase. While you're already well on your way by deciding on the brand that's right for you, it's important to take some time to consider which Sleep Number airbed you want to invest in.
Sleep Number offers three lines, the Classic, Performance, and Innovation collections, for a total of eight mattresses. The Classic line is best for airbed shoppers on a budget, and these models also tend to be the most firm, which may make them most appropriate for heavyweight individuals and couples.
The Performance line is best for those who enjoy sleep surfaces that range from moderately soft to medium-firm, and they cost a bit more than the Classic line models. The Innovation airbed line is ideal for shoppers who have a large budget and enjoy very soft sleeping surfaces.
Here are a few other points to consider when selecting the right Sleep Number bed for your home:
Personal Considerations
Budget

Size (Twin through California King available)

Sleeping position (side sleeper, back sleeper, stomach sleeper)

Weight

Areas of acute pain (back pain, hip pain, etc.)
Sleep Number Mattress Considerations
Single- or dual-adjustability (one or two air chambers)

Air pressure controls on either side of the bed

SleepIQ sleep tracking technology

Smartphone compatibility

Thickness of the foam comfort layer

Mattress height

Mattress weight

Base requirements (adjustable base, bed frame style, etc.)

Availability of a nearby electrical outlet
Policy Considerations
Delivery and setup costs

Product policies (warranty, sleep trial, etc.)

Smart bed functionality (automatically adjusts to your ideal firmness)
What Is a Smart Bed?
If you're in the market for a smart bed then you likely already know some things about them. Generally speaking, they optimize your sleep experience through the use of technology. Here is a list of some of the features you can expect to come across while shopping for a smart bed.
Automatic Firmness Adjustments
Possibly the biggest selling point for smart beds is the ability to adjust the firmness of your mattress with the push of a button. See, mattress firmness can make or break your sleeping situation, as it needs to be perfectly coordinated to accommodate your sleeping style and body type.
With an adjustable-firmness smart bed, you don't have to hope that you make the right choice the first time. Instead, you can test different firmnesses from night to night until you find the perfect one. Some smart beds even let you adjust the firmness on either side of the mattress, so if you sleep with a partner you don't have to compromise.
Temperature Regulation
Is staying cool at night one of your top priorities? Then you'll want to keep an eye out for a smart bed with built-in temperature regulating technology. Beds like the Eight Sleep Pod Pro utilize a thermostat and cooling tech to measure the climate and adjust the temperature of the mattress as necessary.
Smart Device Integration
If you have other devices in your home that can be controlled using your phone, then there's a chance you'll be able to control them through your smart bed as well. Some of these beds allow you to adjust thermostats, turn on coffee makers, dim lights, turn off the television, or modify the angle of your adjustable base all without getting up or reaching for your phone.
Sleep Tracking
Keeping an eye on the amount of REM cycle sleep you get can give you a better understanding of how much you're recovering each night and what changes you might be able to make to improve your sleep quality. Some smart beds on the market will track this information for you, making it easier to stay on top of.
FAQ
What should you look for in a sleep number alternative?
If you want something thatu2019s like a Sleep Number but isnu2019t a Sleep Number, it probably has to do with price. So, naturally lower cost should be the first thing you look for in a Sleep Number alternative. nnKeep in mind, the cheaper the smart bed the fewer features it is likely to come with. You might need to find a nice middle ground between the most affordable bed and the expensive Sleep Number so that you can save some money while still getting everything you want out of the product.
Are sleep number beds worth it?
It depends. Sleep Number beds boast some of the most impressive technology, comfort, and support that weu2019ve come across, but we do not suggest you stretch your budget to purchase one. You can find a smart bed that offers much of what a Smart Bed does at a more affordable price point.
Conclusion
It's wise to consider alternatives to Sleep Number mattresses considering these mattresses can be among the most expensive options on the market. Not to mention, when you're investing in customization, you want to ensure that the bed you purchase is perfect for you.
There are many lines of airbeds on the market and other mattress styles with comparable features in adjustability and comfort. We hope this overview of Sleep Number alternatives has given you a high-level view of other alternatives and substitutes that are available to you today.