Best Full-Size Mattress
•
Disclosure: By clicking on the product links in this article, Mattress Nerd may receive a commission fee at no cost to you, the reader. Read full disclosure statement.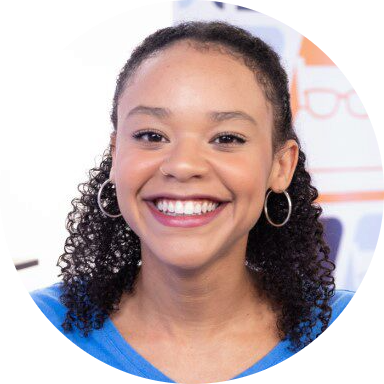 Methodology
Here at Mattress Nerd, we've tested hundreds of mattresses to bring you unbiased, expert reviews of the top brands. Learn more.
In This Article
We'll take a look at some of the best Full-size mattresses on the market—perfect for children, adults, and everyone in-between.
The Full mattress, also known as a double mattress, is the middle-of-the-road mattress size. It provides just over a foot more width than a Twin or Twin XL, making it ideal for children or adults sleeping alone or with a pet. It's not uncommon for two people to share a Full-size mattress, and interestingly enough, a Full used to be the standard size for couples.
If you've settled on a Full-size mattress, the wide range of materials, price points, and features to choose from can make finding the best Full-size mattress a struggle. To help you make a purchase you're excited about, we've put together a list of our top Full-size mattresses on the market that are guaranteed to help you achieve a good night's sleep and
Almost every major mattress brand offers a Full-size option, so there's no shortage of choices. In this article, we're sharing the best Full-Size mattresses available online, including how they're made and who they're best for, and a buyer's guide to shopping for a Full mattress. In the guide, you'll learn how a Full mattress differs from other mattress sizes, who a Full-size mattress is best for, and how to choose the right new mattress for your sleeping style and living accommodations.
Disclosure: By clicking on the product links in this article, Mattress Nerd may receive a commission fee at no cost to you, the reader. Read full disclosure statement.
Best Full Mattresses of 2023
Video Mattress Roundup
Chosen by Experts and Advocates
To put together this list of the best mattresses for side sleepers, our Certified Sleep Science Coaches performed hands-on testing to evaluate elements like motion isolation, edge support, and pressure relief.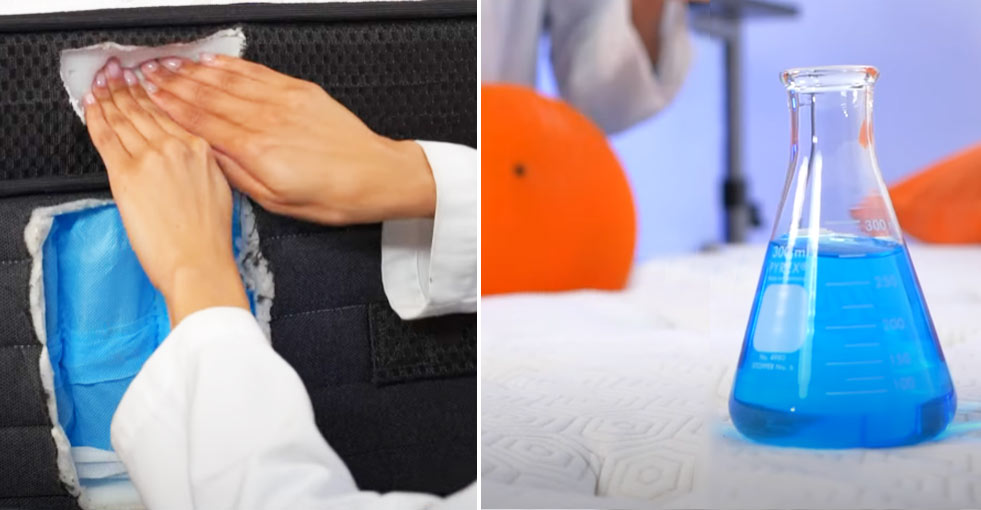 Nerd's Pick: The WinkBed
Pros of The WinkBed
Ultra-responsive and supportive
Cons of The WinkBed
May lack sufficient motion isolation for couples
May not have enough contouring for big fans of memory foam
The WinkBed, our editor's pick for the best full-size mattresses, comes in four different firmnesses—softer, luxury firm, firmer, and plus. This optionality ensures that no matter what your body type or preferred sleeping position, the WinkBed can cater to you.
Scoring a perfect 5/5 on our responsiveness, edge support, temperature regulation, and durability tests, the WinkBed has quality to spare. If you want a reliable, full-size mattress that will keep you cool, comfortable, and supported, the WinkBed is our recommendation.
See our full WinkBed Mattress Review to learn more!
Best Full-Size Mattress for Lightweight Sleepers: Helix Moonlight
Pros of Helix Moonlight
Soft firmness accommodates lightweight sleepers
Hybrid construction sleeps cooler and improves mattress lifespan
Free shipping to all 50 states
Cons of Helix Moonlight
Motion Isolation may not be sufficient for couples
Not supportive enough for heavier sleepers
Helix offers six hybrid mattresses, and the Moonlight is the softest model. All Helix mattresses are known for being exceptionally breathable, which means they don't trap body heat. Every Helix mattress is designed for sleepers of a specific body type and sleep position.
The Helix Moonlight caters to lightweight sleepers, with a soft firmness level that even the most petite individuals will find comfortable. The Helix Moonlight is made from polyfoam comfort and transitional layers of foam and has a pocketed coil support core for durability. Keep in mind that heavyweight sleepers will find the Moonlight much too soft for their body type, but the brand does have other models. The Helix Moonlight ships free to all 50 states, comes with a 100-night trial, and is backed by a 10-year, non-prorated warranty.
Check out our full Helix Moonlight Mattress Review for more info!
Best Value Full-Size Mattress: Tuft & Needle Mint
Pros of Tuft & Needle Mint
Excellent durability, motion isolation, and pressure relief
Cons of Tuft & Needle Mint
Likely lacks support for heavier sleepers
All-foam construction isn't as durable as a hybrid
The Tuft & Needle Mint is an all-foam mattress constructed with a gel- and graphite-infused polyfoam comfort layer, a gel-infused transitional polyfoam layer, and a high-density support foam core. Measuring 12" thick, the Mint shines across almost all categories, including durability, motion isolation, pressure relief, noise, responsiveness, and more.
It's our value pick for a full mattress because it delivers quality at a reasonable price point. With regard to feel, the Mint conforms to the sleeper without cradling the body too closely and is relatively responsive, making it a good option for lightweight and average weight sleepers. The Mint costs $1,395 for a full size, comes with a 100-night trial, ships free in the contiguous U.S., and comes with a 10-year warranty.
See our full Tuft & Needle Mint Mattress Review for more info! Interested in more options? Take a look at our list of the best mattresses for the money.
Best Full-Size Mattress for Pressure Relief: Puffy
Pros of Puffy
Extra-soft feel is ideal for lightweight and side sleepers
Cons of Puffy
Not supportive enough for heavier sleepers
Not supportive enough for most stomach sleepers
The Puffy is a medium-firm, all-foam mattress that's known for delivering exceptional pressure relief thanks to its soft top layer of low-density memory foam. Lightweight sleepers and side sleepers will appreciate the Puffy's extra-soft sleep surface, which offers the perfect balance of pressure relief and spinal support. It's made from a soft stretch-knit cover, two conforming foam layers, and a support core of high-density polyfoam. The Puffy comes with a 101-night sleep trial, a generous lifetime warranty, and ships free to all 50 states.
Read the full Puffy Mattress Review to learn more!
Best Hybrid Full-Size Mattress: Brooklyn Bedding Bowery
Pros of Brooklyn Bedding Bowery
Ideal firmness for back and stomach sleepers
Responsive enough for combination sleepers
Cons of Brooklyn Bedding Bowery
Not contouring enough for most side sleepers
May not isolate motion sufficiently for couples
An affordable hybrid mattress, the Bowery from Brooklyn Bedding features a cotton blend cover, polyfoam, a layer of pocketed coils, and a high-density polyfoam core. With a firmness of 6.5/10 on our firmness scale, we think this will make an excellent full-size mattress for back sleepers and stomach sleepers. Combination sleepers should also do well on this mattress because of its bouncy feel, allowing them to switch positions easily throughout the night. For each of these sleepers, the bed's construction should provide enough support to keep that spine in proper alignment.
Not only does the Brooklyn Bowery offer a great balance of comfort and support, but this bed also comes with a 120-night sleep trial, a 10-year, non-prorated warranty, and ships free.
Read our full Brooklyn Bowery mattress review! If you and your partner would like to learn more, head over to our best mattress for couples page.
Best Luxury Full-Size Mattress: Casper Wave Hybrid
Pros of Casper Wave Hybrid
Luxury detailing for more comfort and support
Medium-soft feel to ease aches and pains
Free white glove delivery
Cons of Casper Wave Hybrid
Not firm enough for some sleepers
The Casper Wave Hybrid is a luxury mattress that's made with pressure-relieving memory foam, wrapped coils, and a highly supportive base. The Wave Hybrid has luxury details like a paneled, moisture-wicking cover, three comfort layers, an ergonomic transitional layer, and wrapped coils for support and cooling.
It has a medium-soft feel that will conform closely to your body to help alleviate aches like back pain, while the top polyfoam layer provides a light bounce. The Casper mattress comes with a 100-night sleep trial, free shipping in the contiguous U.S., free white glove delivery, and a 10-year, non-prorated warranty.
See our full Casper Wave Hybrid Mattress Review! If you're looking to treat yourself to a luxury sleep experience, head over to our best luxury mattresses page.
Full-Size Mattress Buying Guide
In the guide below, we're sharing everything shoppers should consider when buying a Full-size mattress. You'll learn about the pros and cons of this size, the most common mattress materials, shopping considerations when purchasing a Full-size bed, and how to choose the best Full-size mattress for your space or home.
What is a Full-Size Mattress?
A Full-size mattress is a mid-size mattress that's larger than a Twin size and smaller than a Queen size. Sometimes referred to as a Double mattress, a Full provides a little more than a foot more width than Twin or Twin XL sizes. If you are considering a Twin over a Full, check out our Twin vs. Full mattress comparison or our best Twin mattresses article.
Interestingly enough, Full-size mattresses used to be the go-to choice for couples when homes and bedrooms were smaller. Today, the Full-size mattress is most often used for individual adults, an individual adult, and their pet, children who want space to spread out, or couples who like to cozy up without a pet.
Full vs. Queen Mattress
A Full mattress measures 54" X 75", whereas a Queen mattress measures 60" X 80". As you can see, a Queen size offers quite the jump in both width and length. Queen mattresses are ideal for adults living on their own who prefer to spread out, couples who like to sleep near each other and don't have pets, and smaller master bedrooms. Full-size beds work better for individuals, couples who enjoy sleeping close to one another, and children and teens who are quickly growing or enjoy sprawling out when they sleep.
For more on this, see our full vs. queen bed article.
Full vs. Double Mattress
In the world of mattresses, the terms "full" and "double" are often used interchangeably. Double is a slightly more antiquated term that isn't used as often. It's worth noting that a Double size and a Full-size mattress have the same dimensions. Both are shorter than a Queen and thinner than a Queen, but the height (profile) of the Full/Double mattresses varies by brand and style.
Mattress Size Guide
Pros of Full-Size Mattresses
Provides added room for "sprawling" for a child or growing teen

Just enough space for an adult or an adult with a pet

More affordable than Queen or King size models

Widely available in a variety of styles and at many price points

Easy to outfit with properly sized bedding
Cons of Full-Size Mattresses
More expensive than Twin or Twin XL sizes

Can feel limiting for individuals or couples who want a more luxurious, spacious feel

Larger than Twin and Twin XL models and may not fit into a child's room, studio apartment, or bunk bed
Buying Considerations
Material
Foam: All-foam beds, made from materials like memory foam and polyfoam, have support cores made from high-density foam and one or more comfort layers. These popular models are known for their pressure relief and conforming, and they tend to be more affordable than hybrid beds. They also have excellent motion isolation and noise reduction, but they have a tendency to sleep warm and lack edge support, which can lead to sagging. Some all-foam full-size beds incorporate cooling materials, like gel and copper, which can help improve breathability. Head over to our best memory foam mattresses page for a closer look.
Innerspring: Innerspring mattresses are the most traditional mattress type available, featuring a comfort layer of memory foam or polyfoam that sits atop steel coils. These are affordable and relatively durable, but they can be noisy, offer poor motion isolation, and don't alleviate pressure well. We recommend looking for innerspring models that have a comfortable foam layer on top, like some of the options on our best innerspring mattresses roundup.
Hybrid: Hybrid mattresses combine the best of both worlds from foam beds and innerspring beds. They feature a pocketed coil support core and comfort and transitional layers of memory foam, polyfoam, or latex. The best hybrid beds achieve excellent performance scores in comfort, durability, motion isolation, temperature neutrality, and conforming, but they also tend to be priced much higher than other styles in the mattress industry. That said, you can find some great, reasonably priced options on our best hybrid mattresses list.
Latex: Latex mattresses leverage materials extracted from rubber trees and are a cool-sleeping, natural and eco-friendly alternative. There are two types of latex available, Dunlop and Talalay, which offer unique benefits. Latex beds are well-known for being antimicrobial and dust-mite resistant, making them a good choice for the asthmatic or those who suffer from allergies. All latex beds tend to provide great pressure relief with more responsiveness than memory foam, but they are also heavy, have weak edge support, and are more expensive than all-foam beds. Learn more on our best latex mattresses article.
Airbed: Airbed mattresses use inflatable chambers for support and have a thin comfort layer, in most cases. The benefit of airbeds is that they're customizable, which allows them to offer targeted support and pressure relief for the individual. They also have long lifespans when well-cared for.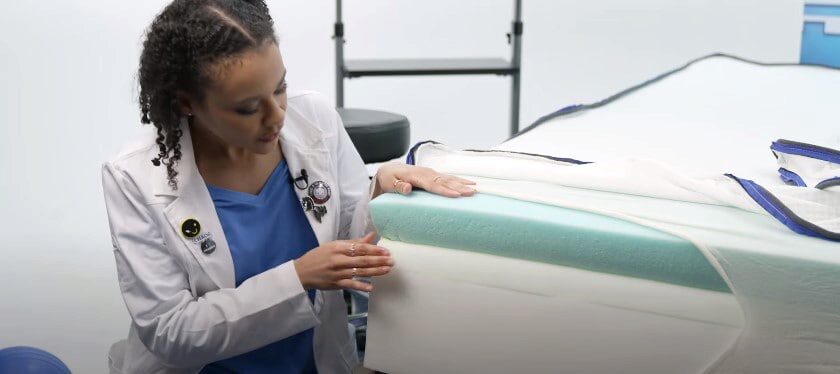 Firmness and Feel
Once you've decided on the style of mattress you want to purchase, deciding on firmness and feel should be your next step. A mattress's firmness level is ranked on a scale of 1 to 10, with 1 being the softest and 10 being the firmest. Most mattresses fall between 4 and 7 on the firmness scale.
Preferences vary, but in general, lightweight individuals tend to do well on softer beds, while those who are heavyweight find firm beds more comfortable. Average-weight sleepers usually do well with medium-firm mattresses. Take a look at our mattress firmness guide for more info.
Your sleeping position will also play a major role in choosing the right firmness level for your body. The best mattresses for side sleepers provide pressure relief in the hips and shoulders, therefore requiring softer mattresses that conform in these areas. Our best mattresses for back sleepers and stomach sleepers need firmer beds, which prevent the spine from being thrown out of alignment and the hips from sinking too far into the mattress, respectively. See: Best King Mattresses

Co-Sleeping and Couples
Today, Full beds are typically recommended for individuals rather than couples. This is due in part to the fact that Queen size mattresses are now the norm in hotels and other accommodations throughout the United States, which can make a Full size feel exceptionally tight for two people. We recommend visiting a mattress store in person to see a Full-size bed and try it out with your partner. Even if you do enjoy cuddling up at night, you may find that a Full size is too tight for two people. If you still think a Full size is right for you, you'll want to ensure the model you choose excels in minimizing motion transfer, reducing noise, and breathability. Our best mattresses for couples roundups has some great options in this category.
Are Full Mattresses Compatible with Bunk Beds?
As full mattresses are often used for kids who may be growing out of their twin-size, you may wonder whether they are compatible with the bunk bed frame that you already own. Bunk bed mattresses are generally twin or twin XL size, but some bunk beds are compatible with full mattresses.
It is also possible that your bunk beds allow for a full to be used for the bottom mattress, while only a twin or twin XL can be used for the top mattress. Much of it comes down to weight and thickness guidelines. Be sure to check the weight limit of your bunk beds, as the full mattress can add extra pounds that thereby make the sleeping situation unsafe. For thickness, it is suggested that the top mattress be 5" shorter than the guardrail to be sure that there is adequate protection against falling.
Naturally, the thinner the mattress, the less pressure relieving, contouring, and lower back support it will provide. But we've still managed to put together some great options in our best bunk bed mattresses roundup.
Price
Size is just one factor that impacts the final price of the bed you select, and Full-size mattresses are typically priced somewhere slightly north of Twin XL mattresses and slightly south of Queen mattresses. See: Best Queen-Size Mattresses
The profile (height) of the mattress will also impact its price, as thicker mattresses contain more layers of material and therefore cost more money. Other pricing factors to take into consideration are brand, style, quality of materials, and construction (luxury or standard). You'll also want to remember that you may be charged for optional add-ons like White Glove delivery, custom firmness levels, custom profile heights, or the addition of a pillow top. If price is a big priority for you, make sure to check out our Best Affordable Mattress page.
Policies
One of the most important and most commonly overlooked factors to weigh in the purchase of a new mattress is the mattress brand or retailer's policies. When we talk about policies, we mean the warranty period, sleep trial period, delivery method, return options, and anything else that adds or detracts value from the purchase.
Most of the best online mattress retailers and bed-in-a-box mattress brands offer free shipping in the contiguous United States, and the majority of mattresses today are backed by at least a 10-year warranty. These policies are important to consider if you're shopping exclusively online, as the sleep trial period and return policy can make all the difference in cases where you've slept on the mattress, decided it isn't for you, and want a full refund. Some companies even offer white glove delivery, where they'll remove your original mattress and set up your new mattress for you.
FAQs about the Best Full-Size Mattresses
How much does a good quality full-size mattress cost?

Pricing for a full-size mattress of decent quality can vary depending on the brand, mattress type, and any special features. In general, you can expect to pay around $500 at the low end up to well over $1,200 at the higher end.
Is a full-size mattress big enough for two adults?

Yes, full-size mattresses can sleep two adults. However, if you prefer more room to spread out or you and your partner have bigger body types, you may want to consider the extra space that a queen or even a king offers.
Conclusion
Whether you're ready to get rid of an old mattress or simply want a new mattress that's better suited for your body type and sleeping position, a full-size mattress may be the right choice for you. Choosing a new bed can result in overwhelm, thanks to the wide variety of styles, price points, and brands in the mattress industry. We hope this guide to the best mattresses in full sizes serves as a helpful starting point for finding a comfortable mattress you'll be confident investing in and happy with for many years to come.
Recap: Top Rated Full-Size Mattresses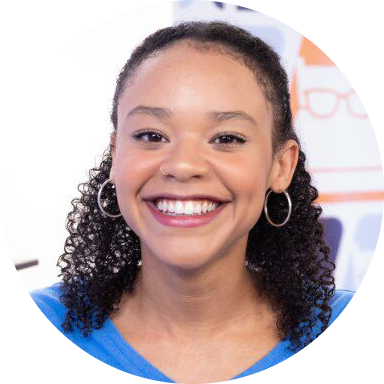 Loren Bullock
Lead Mattress Tester
About Author
Loren is the Lead Mattress Reviewer at Mattress Nerd. She has prioritized sleeping for as long as she can remember, rarely deviating from seven to nine hours each night. As an editor on Mattress Nerd, Loren aims to help people achieve optimal sleep health and pick the best sleep accessories for their needs. You can find her testing mattresses, exploring the best sleep hacks, and telling you about her findings on Mattress Nerd's YouTube channel and on TikTok.
Education & Credentials

Certified Sleep Science Coach