Best Bunk Bed Mattresses
•
Disclosure: By clicking on the product links in this article, Mattress Nerd may receive a commission fee at no cost to you, the reader. Read full disclosure statement.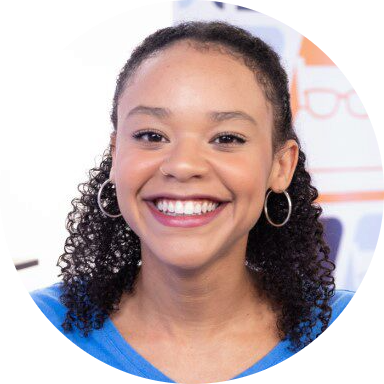 Methodology
Here at Mattress Nerd, we've tested hundreds of mattresses to bring you unbiased, expert reviews of the top brands. Learn more.
In This Article
We'll discuss the best bunk-bed-suitable mattresses for comfort, support, and safety.
Finding the best bunk bed mattress for your bunk bed set can be challenging. Bunk beds used to be more simple and uniformly designed, and almost any twin mattress worked as a bunk bed mattress in the past. However, bunk beds today come in all shapes and sizes and have varying weight capacities, features, layouts, space for headroom, and more.
In this article, we've done much of the hard work for you and are sharing our picks for the top five bunk bed mattresses of 2023. You'll also learn how to choose the best bunk bed mattress for your set in our buying guide, which outlines the types of bunk bed mattresses available, important shopping considerations, and tips for making your final decision.
The 5 Best Bunk Bed Mattresses of 2023
Chosen by Experts and Advocates
Our team at Mattress Nerd understands how difficult it can be to find the perfect bunk bed, especially with so many different options on the market. With our rigorous testing process, however, we scored these mattresses based on important features such as comfort, durability, and cooling. We wanted to spend time testing out the best of the best so you don't have to!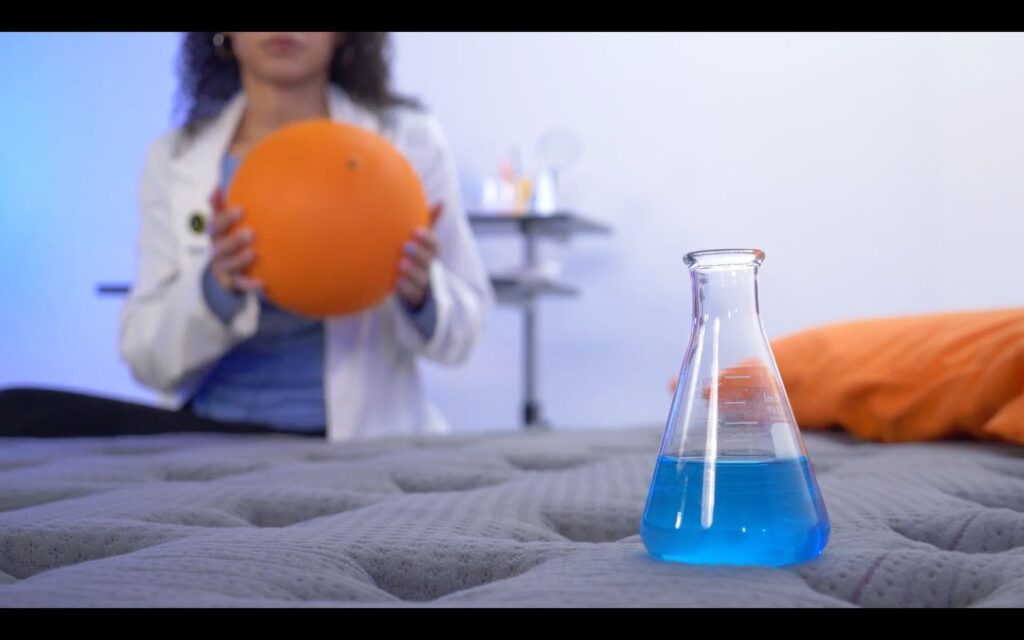 Best Bunk Bed Mattress for Hot Sleepers: Nectar
Pros of the Nectar Mattress
Gel-infused to minimize heat retention
Great price point, trial window, and warranty
Medium-firm feel should be comfortable for all ages
Cons of the Nectar Mattress
Taller height could be an issue with some bunk bed side rails
Contouring memory foam may not appeal to all sleepers
Lacks the breathability of hybrid mattress constructions 
Nectar is a Tempur-Pedic adjacent mattress for a fraction of the price. The gel-infused memory foam comfort layer helps the mattress avoid trapping heat, which can be a problem in all-foam beds. It also features a polyethylene cover, which makes it cool to the touch.
This is especially appealing if you're purchasing the mattress for a young child and want it to last until they're ready to "graduate" to a full mattress and bed frame or another type of sleeping surface.
Who Might Like the Nectar Mattress
Hot sleepers who still want a memory foam mattress
Average-weight back and side sleepers
Couples who crave top-notch motion isolation
Who Might Not Like the Nectar Mattress
People who want a traditional, bouncy mattress
Those who sleep along the edge of their bed
Average-weight and heavyweight stomach sleepers
Other User Reviews
With thousands of reviews on Nectar's website, the Nectar mattress has an average 4.8 out of 5 stars. The majority of negative reviews found the bed too firm, too soft, or thought it started to sink too quickly. But positive reviews praise its comfort and cushioning ability.
Read our full Nectar mattress review to learn more.
Best Luxury Bunk Bed Mattress: Saatva Youth
Pros of the Saatva Youth Mattress
Double-sided design grows with your child
Made with organic materials for zero off-gassing
Water-resistant finish makes it virtually accident-proof
Cons of the Saatva Youth Mattress
Not intended for sleepers over about 100 pounds
May lack contouring for kids who sleep on their sides
A double-sided innerspring twin size mattress that's designed to provide comfort and support to children, the Saatva Youth is the kids' version of the original Saatva mattress and is handcrafted with high-quality components and eco-friendly materials. This mattress incorporates thoughtful details into its luxury construction that is catered to children.
For example, the double-sided design is meant to support children from 3 to 8 years old on one side and children older than 8 years old on the other. You simply flip it when they're ready.
It also features child-friendly materials like 100 percent organic cotton and foams that are guaranteed to never off-gas or release harmful chemicals. Finally, the Saatva Youth is accident-proof, made with a water-resistant finish and an internal waterproof barrier to protect from accidents and spills.
Who Might Like the Saatva Youth Mattress
Hot sleepers
Young sleepers (12 and under)
Back and stomach sleepers
Who Might Not Like the Saatva Youth Mattress
Teenagers and older sleepers
Preteen side sleepers
Budget shoppers
Other User Reviews
On the Saatva website, this mattress has a 5 out of 5 star review, from 16 reviews. Praise is given to the satisfaction and comfort levels of users.
Read our full Saatva Youth mattress review to learn more. Check out even more of our best mattresses for kids.
Best Affordable Bunk Bed Mattress: Brooklyn Bedding Bowery
Pros of the Brooklyn Bedding Bowery Mattress
Responsive feel for sleepers who toss and turn
Breathable for sleepers who sleep hot
Cons of the Brooklyn Bedding Bowery Mattress
May lack contouring for those who sleep on their sides
Responsive feel doesn't isolation well
Lacking in pressure relief, which may be an issue with bigger sleepers
The Brooklyn Bowery Hybrid mattress offers a traditional firm innerspring feel that's perfect for kids. Inside the mattress is a layer of heavy gauge tempered steel coils, two soft foam layers, and a supportive layer of dense foam for extra durability.
It ships compressed and rolled in a box, and the setup's so easy that even your kids can help. The Bowery Hybrid is also responsive and breathable, so it's great if your kid gets hot or likes to play around on their mattress. All of this comes at an affordable price for you and your family.
Who Might Like the Brooklyn Bedding Bowery Mattress
Shoppers on a budget
Hot sleepers
Back and stomach sleepers
Who Might Not Like the Brooklyn Bedding Bowery Mattress
Side sleepers
Those with hip or shoulder pain
Couples concerned about motion transfer
Other User Reviews
On the Brooklyn Bedding website, this mattress scored a 4.8 out of 5 stars, from 527 reviews. Praise is given to the great quality and comfort of this mattress and for a great price. There were some complaints about the mattress wearing down quickly in areas where sleepers lay.
Read our full Brooklyn Bedding Bowery Hybrid mattress review to learn more.
Best Bunk Bed Mattress for Adults: Helix Midnight
Pros of the Helix Midnight Mattress
Designed to meet the needs of side sleepers
Cooling upgrades for more comfortable nights
Cons of the Helix Midnight Mattress
Taller height may be an issue with side rails
May not be sufficiently supportive for back or stomach sleepers
Lacks responsiveness for combination sleepers
We generally recommend that a bunk bed mattress for children be 8" tall or shorter. Any taller, and it will possibly rise above the safety rails of the top bunk. However, in the case of teenagers or adults, it is less likely that you will roll off of the bed in the middle of the night. So, the Helix Midnight (12" tall) is our pick for the best bunk bed mattress for adults.
Constructed with both foam and coils, the Helix Midnight is a high-quality mattress at an affordable price. It scored a four out of five or higher on most of our lab tests, and it performs exceptionally well for side sleepers. If you want to make the most of your bunk bed sleeping situation as an adult, the Helix Midnight is a great choice.
Who Might Like the Helix Midnight Mattress
Side sleepers of all body types—lightweight (< 130 lbs), average-weight (130–230 lbs), and heavyweight (> 230 lbs)
Couples
Memory foam lovers concerned about overheating
Value shoppers
Who Might Not Like the Helix Midnight Mattress
Heavyweight back sleepers and stomach sleepers
Combination sleepers
Fans of extra soft or extra firm mattresses
Other User Reviews
On Helix's website, the mattress scores 4.5 out of 5 stars. Negative reviews come mostly from side sleepers who found the mattress too firm and therefore uncomfortable for their tastes. Positive reviews cite pain relief, easy set-up, and overall comfort.
Read our full Helix Midnight mattress review to learn more.
Best Bunk Bed Mattress for Back Sleepers: DreamCloud Original
Pros of the DreamCloud Original Mattress
Luxury hybrid works particularly well for back sleepers
Excellent sleep trial and warranty
Cooling upgrades for more comfortable nights
Cons of the DreamCloud Original Mattress
Tall mattress height may be an issue with side rails
Heavy weight, even in twin and full sizes
The DreamCloud Original is a luxury, hybrid mattress that features memory foam on top and innerspring coils below. This offers a mix of comfortable pressure relief and zoned support to the lumbar area, which is perfect for back sleepers. The comfort layer, which is below the cashmere cover of this bed, is made with gel memory foam. When you lie back on the surface, expect that memory foam to contour to your body's shape and give you a "cuddled" feel.
When we tested this bed, we gave it a perfect score for back sleepers of all body types, so this bed will work for you regardless of body weight.
Who Might Like the DreamCloud Original Mattress
Couples
Hot sleepers
Shoppers wanting a hotel-like bed
Combination and back sleepers
Who Might Not Like the DreamCloud Original Mattress
Budget shoppers
Lightweight side sleepers
Heavyweight stomach sleepers
Other User Reviews
The DreamCloud Original scores a solid 4.7 out of 5 stars among customers on its site. Reviews are mixed on the firmness of the mattress but overall users are satisfied with the comfort and say that their sleep has improved.
For even more information, visit our full review on the DreamCloud Mattress. For more options for back sleepers, read our best mattresses for back sleepers page.
Bunk Bed Mattress Buying Guide
Perhaps the most obvious consideration when selecting a mattress for a bunk bed is whether it fits into the bunk bed's design. However, there are other factors to take into account, including the type of bunk bed you're purchasing it for, budget, safety features, and more. In this buyer's guide, we share everything you need to know prior to purchasing mattresses for your bunk bed.
Types
These are the most common types of bunk bed designs sold today. Determining the type of bunk bed you're outfitting is an essential step in choosing the right mattress.
Standard
This is a 'classic' bunk bed style that features two twin-sized mattresses stacked on top of each other: one at the bottom and one at the top. Most feature a ladder that ascends to the top bunk and some feature a guard rail and the option to disassemble the bunk into two separate twin beds.
Standard Loft
Think of lofts as a classic bunk bed without the bottom bunk. A loft bunk bed has the top bed but leaves the bottom space open for storage, a desk, or a relaxation nook.
See: Best Loft Beds
Triple
A triple is simply a tall variation of the standard bunk bed and features three beds (twin-size) stacked on top of one another. Some triples do place two mattresses next to one another on the bottom with the third on top.
Triple Loft
A triple loft bunk bed features two bunk beds in an L-shape on the top layer and one twin-size bunk bed on the bottom. The open side of the 'L' on the bottom is left open for storage, a desk, or a nook.
Trundle
A trundle bunk bed features a traditional bunk bed design with the addition of a third bed housed in a pull-out drawer beneath the bottom bunk. They're an innovative, space-saving design for children who enjoy having sleepovers with friends or for people with limited space in a room where the bunk is kept.
Twin-over-Full
Twin-over-full bunk beds are designed with a smaller bed on top of a larger bed. They can provide sleeping space for up to three people, with two people sleeping in the full-size mattress and one in the twin-size mattress up top.
L-Shaped
An L-shaped bunk bed has two beds that are placed perpendicularly. Most L-shaped bunk beds feature two twin mattresses, but some may feature a full-size on the bottom bunk.
Considerations
Healthy sleep is essential for growing children and adults, regardless of who will be sleeping in your bunk bed set. The right bunk bed mattress will provide a comfortable yet supportive surface and may be able to accommodate children as they grow. Here's what to consider when you're shopping for a bunk bed mattress that will suit the bed's frame, you or your child's sleep needs, and you or your child's personal preferences.
Mattress Size
The vast majority of bunk beds and similar style beds sold today are designed to fit Twin-, Twin XL-, or Full-size mattresses. We recommend measuring the bunk bed's mattress space prior to making your purchase decision. For reference, the typical measurements for the mattresses we've mentioned are as follows:
Twin-size dimensions: 38" x 75"
Twin XL-size dimensions: 38" x 80"
Full-size dimensions: 54" x 75"
Profile
Most top levels of bunk beds feature guard rails that prevent children and sleepers from hurting themselves by rolling off of the bed in the middle of the night. A guard rail coupled with a low-profile bed is often the best solution to ensure safety. As such, we recommend a mattress that measures 9" thick or less.
Cover Material and Design
In general, the cheaper the bunk bed mattress, the more simplistic its cover design. This is an especially important factor to consider for bunk bed mattresses because children, who may be more prone to accidents and spills, typically sleep on them. Look for covers with zippable, removable designs that are also washing machine friendly. Quilted covers can also help improve the comfort of the mattress as a whole.
Firmness
For children, we recommend firmness settings of medium-firm or softer. The older and heavier the child, the firmer the bed should be.
Mattress Type
There's no right or wrong when it comes to the best mattress type for bunk beds. Whether your child prefers innerspring, memory foam, hybrid, or latex, there's likely a bunk bed mattress out there to suit their needs. Keep in mind there's a unique set of pros and cons for each mattress type.
Motion and Noise Isolation
Mattresses that isolate motion and dull noise can be especially beneficial for bunk beds, which typically sleep two or three people. Mattresses with low responsiveness, excellent motion isolation, and low noise potential will help your children (and their friends) sleep soundly and reduce disruptions from sleepers on the other bunks.
Cost
Most mattresses for bunk beds have reasonable price points because they're small in size and therefore use less material. Bunk bed mattresses also tend to be less durable than others on the market due to the fact that most sleepers outgrow their bunk beds within less than five years. If you have the budget to spend extra money to ensure your bunk bed mattress contains luxury materials or will last a long time, feel free to invest, but a value bunk bed mattress can work just as well for your child.
Who Can Use a Bunk Bed?
It's well-known that bunk beds are a great solution for kids who share a room. But what if I told you that there are so many other possibilities?
Kids without siblings. Purchasing a loft bed, or a bunk bed without the bottom, can offer an extra space for play or even for homework. Not to mention, a bunk bed can be perfect for the most epic sleepovers.
Adults. There are a number of stylish bunk bed frames out there in order to give your room a sophisticated look. What matters most is selecting the bed frame and mattress that properly supports your body type and sleep preferences.
Those who want to save space. Bunk beds can be a clever way to save space in a smaller room or even a first apartment. Purchasing a loft bed, a bunk bed minus the lower bunk, can allow a place for extra storage, additional closet space, a living space, or even a special area for your pet.
Guests. Bunk beds can be a great way to accommodate guests who require separate sleeping situations. Twin XL beds offer extra legroom for taller guests, and some bunk beds come with a trundle attachment that allows for even more sleeping space.
FAQs about Bunk Bed Mattresses
Do you need a specific mattress for bunk beds?

It depends on the size of the bunk bed frame, but most will work with a twin size mattress. We recommend you shop for something on the thinner side, as a thick mattress may put the sleeper too high up for the safety rails to be effective.
Can adults sleep in bunk beds?

They certainly can, as long as the bunk bed in question has a high enough weight capacity to support them. If you're shopping for a bunk bed with adults in mind, make sure to choose one that supports a high weight limit. Some bunk beds only have the capacity for a child's weight.
Are metal bunk beds better than wood bunk beds?

A quality wood bunk bed frame will likely stand the test of time better than a metal frame will. They also tend to be slightly sturdier than metal bunk beds, which most shoppers appreciate, as this sturdiness equates to a safer sleep experience.

Keep in mind, this only applies to high-quality wood. Steer clear of artificial wood, also known as particle board, whenever possible.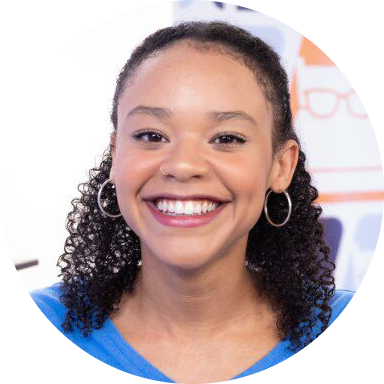 Loren Bullock
Lead Mattress Tester
About Author
Loren is the Lead Mattress Reviewer at Mattress Nerd. She has prioritized sleeping for as long as she can remember, rarely deviating from seven to nine hours each night. As an editor on Mattress Nerd, Loren aims to help people achieve optimal sleep health and pick the best sleep accessories for their needs. You can find her testing mattresses, exploring the best sleep hacks, and telling you about her findings on Mattress Nerd's YouTube channel and on TikTok.
Education & Credentials

Certified Sleep Science Coach