Best Mattresses Under $1000
•
Disclosure: By clicking on the product links in this article, Mattress Nerd may receive a commission fee at no cost to you, the reader. Read full disclosure statement.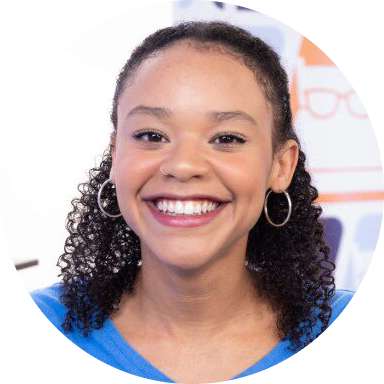 Methodology
Here at Mattress Nerd, we've tested hundreds of mattresses to bring you unbiased, expert reviews of the top brands. Learn more.
In this Article
We've done the hard work for you, and narrowed down our top picks for the best mattresses under $1,000 (for a Queen-size).
While a great night's sleep on a luxurious mattress may be one of the best experiences money can buy, not everyone wants to splurge on a mattress. Thankfully, today's bedding market is saturated with options, making it easy for shoppers to find a mattress on a budget that doesn't sacrifice comfort or support.
However, finding a quality mattress without breaking the bank can be a bit more challenging. Higher prices are often associated with increased durability and long-lasting comfort in the industry. In this guide, we delve into the details of each mattress, including the firmness level, construction, and purchase policies. No matter what you're looking for, your perfect mattress is on this list!
Best Mattresses Under $1,000
Video Breakdown of the Best Mattresses Under $1,000
Chosen by Experts and Advocates
Our team of expert mattress testers curated this list of beds that fall under $1,000 for a Queen size, using our links. We included mattresses that performed well in our mattress lab testing, excelling in factors such as pressure relief, motion isolation, temperature control, and more.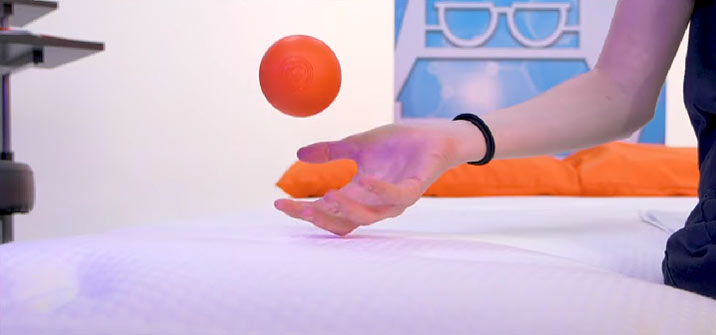 Nerd's Pick: Nectar Memory Foam
If you prefer the hugging, sinking, traditional feel of a memory foam mattress, you'll love the Nectar. It's constructed with a top layer of memory foam that is thick and infused with cooling gel, a four-inch secondary comfort layer of gel memory foam, a transitional layer of polyfoam, and a support core of high-density polyfoam.
It's covered in a cooling poly-blend that's both breathable and machine-washable for easy cleaning. The two comfort layers conform closely to the body without sinking too deeply, creating a hugging sensation that helps alleviate aches and improve spinal alignment for side sleepers.
Pros of the Nectar Mattress
Great pressure relief for side sleepers
Provides enough alignment for back pain
Couple-friendly mattress
Cons of the Nectar Mattress
Not firm enough for most stomach sleepers
May hold on to body heat
Has a sinking feeling as opposed to an elevating one
How We Select Nerd's Pick
We chose the Nerd's Pick based on its price point, policies, and well-roundedness, rather than its overall score. We believe that the Nectar works for the widest variety of people at a price tag under $1,000 for a Queen. However, check out the rest of these mini-reviews to see if there is a mattress better suited for your specific needs.
Read our full Nectar mattress review to learn more. Not interested in the Nectar Mattress? Check out our list of best memory foam mattresses for other great recommendations.
Best Value Mattress Under $1,000: Helix Midnight
Most luxury mattresses carry a price tag of $2,000+, but you can snag a Queen-size Helix Midnight mattress for under $1,000. Included in that cost are free shipping, a 101-night sleep trial, a 10-year warranty, and, of course, a high value hybrid mattress.
The Midnight is Helix's best-selling mattress, designed to deliver comfort and support to memory foam lovers. It's made with Helix's signature Memory Plus Foam (memory foam modified to be more responsive), a high-grade polyfoam transition layer, and thousands of wrapped coils that reduce motion transfer. We recommend it to back and stomach sleepers under 230 lbs and side sleepers of all shapes and sizes.
Pros of the Helix Midnight Mattress
Offers a medium firmness, which works well for most folks
Balances motion isolation and responsiveness for couples
Provides enough airflow for hot sleepers
Cons of the Helix Midnight Mattress
May not be firm enough for stomach sleepers
Thick foams may stifle ease of movement
Not extra soft or extra firm, if you prefer one over the other
Read our full Helix Midnight mattress review to learn more. Not interested in the Helix Midnight? Check out our list of best mattresses for the money for other great recommendations.
Best Hybrid Mattress Under $1,000: Brooklyn Bedding Signature Hybrid
Made by U.S.-based Brooklyn Bedding, the Signature Hybrid combines two inches of gel-infused polyfoam and another two inches of gel-infused polyfoam in the top layer. Underneath is a support core containing 6-inch pocketed coils and a 1-inch high-density foam base. The mattress' foam and innerspring layers are encased in a quilted cotton cover.
Perhaps the most appealing quality of the Signature Hybrid is that customers can choose from three firmness options (soft, medium, and firm). It has a high-quality construction yet at a below-average price point suitable for almost any sleeper.
Keep in mind that the Signature Hybrid won't have the slow, cushy response of an all-foam bed nor the spring of a traditional innerspring. Instead, the various settings offer a balance of contouring and support, with the soft version providing more contouring, the firm version providing more support, and the medium version falling in-between.
Pros of the Brooklyn Signature Mattress
Three firmness options to choose from
Couple-friendly mattress
Breathable for hot sleepers
Cons of the Brooklyn Signature Mattress
Not firm enough for heavyweight stomach sleepers
Medium and firm versions don't relieve pressure well
Edge support leaves something to be desired
Read our full Signature Hybrid mattress review to learn more. Not interested in the Signature Hybrid? Check out more on our list of best hybrid mattresses.
Best Mattress for Back Pain Under $1,000: Bear Original
The Bear Original is an all-foam bed with a 7 out of 10 firmness level, which works best for back and stomach sleepers because of its ability to keep you elevated on the mattress surface. You can snag a Bear Original Queen-sized mattress for under $1,000, along with its value policies like a 120-night sleep trial and lifetime warranty.
When it comes to alleviating back pain, the Bear Original uses three different levels of foam to contour to your body and provide exceptional pressure relief for back sleepers. The brand claims the foam layers are designed to absorb body heat and turn it into infrared light, then redirect the light back into your body and encourage blood flow—a great feature for muscle recovery, especially if you are an athlete or just an active person in general.
Pros of the Bear Mattress
Especially good for back and stomach sleepers
Very responsive for combo sleepers
Materials are compatible with athletes and active folks
Cons of the Bear Mattress
Doesn't relieve pressure well for side sleepers
Offers a firmer feel than most people expect from memory foam
Memory foam hold on to body heat throughout the night
Read our full Bear Original mattress review to learn more. Looking for more options to alleviate back pain? Check out our best mattresses for back pain roundup for a list of alternative models.
Best Queen Mattress Under $1,000: Nolah Original
The Nolah Original is an all-foam bed that works best for a wide variety of people, especially side sleepers of all body types, those with back pain, and hot sleepers. It incorporates luxury features like a TENCEL cooling cover, an AirFoam layer with air pockets that help relieve pressure and cradle your body, and a high-density support layer that keeps you elevated on the medium-firm surface.
This bed is easy to move around on, which is not always the case with all-foam beds. And it's great at isolating motion if you sleep with a partner who moves around a lot at night. Get all these luxury features at an affordable price, along with value policies like free shipping within the contiguous United States, a 120-night sleep trial, and a Lifetime warranty.
Pros of the Nolah Mattress
Great option for side sleepers
Helps to prevent back
Isolates motion well for those who sleep with a partner
Cons of the Nolah Mattress
May not support heavyweight folks as well as a mattress with coils
Doesn't offer a typical "hugging" feel expected from memory foam
Lacks supportive edges
Read our full Nolah Original mattress review to learn more. For more options, check out our full list of best mattresses.
Best for Combination Sleepers Under $1,000: Puffy Original
Combination sleepers prefer a bed that works well for all sleeping positions and has a surface that's easy to move around on. When it comes to the Puffy Original Mattress, it works well for light to average-weight (<130 lbs – 230 lbs) back, stomach, and side sleepers. It also scored an impressive 4 out of 5 on our ease of movement performance test. So, when you move from your back to your side, you won't get stuck in those foam layers, rather you'll feel comfortable, but supported atop the medium-firm surface.
The Puffy Original comes compressed in a box and gets shipped for free right to your front door. This model also comes with a 101-night sleep trial, as well as a generous Lifetime warranty.
Pros of the Puffy Mattress
Responsive and easy to move around on
Side sleeper-friendly
Conforms to your shape
Cons of the Puffy Mattress
May sleep hot
Not the most durable mattress
Average edge support
Read our full Puffy Original mattress review to learn more. For more combination sleeper mattress recommendations, head over to our best mattress for combination sleepers roundup for alternative options.
Best for Side Sleepers Under $1,000: Layla Memory Foam
Research has found more people sleep on their side than in any other position. Side sleeping is incredibly comfortable, but it's also important for a mattress to cater to and support this position. Side sleepers need a soft mattress that allows that sensitive shoulder and hip areas to sink in and be cushioned, but something too soft can throw the spine out of alignment.
The Layla mattress, our pick for best mattress under $1,000 for side sleepers, has two firmnesses: soft and firm. As a flippable mattress, one side provides structure and support, the other side has cloud-like plushness. Of course, for side sleepers we recommend the soft side. In fact, we were so impressed with the plush side of the Layla that we named it one of our best soft mattresses.
Keep an eye out for sales. The company usually has one going, meaning you can grab a Queen for less than $1,000.
Pros of the Layla Mattress
Also works well for back sleepers
Two firmness levels in one bed
Memory foam feel
Cons of the Layla Mattress
Won't last as long as the Layla Hybrid
Doesn't support heavyweight sleepers well
Doesn't sleep cool
See our full Layla mattress review for more info. Not interested in the Layla Mattress? Check out our list of the best mattresses for side sleepers for other great recommendations.
Best Memory Foam Mattress Under $1,000: Siena
The Siena Memory Foam mattress is a bargain for those who love the sinking, hugging feel of memory foam. We recommend it to those requiring more pressure relief, such as side sleepers and lightweight sleepers.
The classic slow-moving feel in the Siena's memory foam comfort layer should provide lots of contouring. For support, this mattress includes dense polyfoam and base foam. You can find a Queen-sized Siena for $699, and that's before discounts.
Pros of the Siena Mattress
Good for couples
Comes in at under $500 with discounts
Great choice for lightweight sleepers
Cons of the Siena Mattress
Not a durable mattress
Scored low in our temperature control test
Edge support is lacking
See our full Siena mattress review for more info. Not interested in the Siena Memory Foam Mattress? Check out our list of best memory foam mattresses for other great recommendations.
Choosing the Best Mattress Under $1000—What To Consider
When choosing a new mattress, it's important to remember that the price tag isn't the only thing to consider. Similar to the superlatives we've given to our top picks, based on their strengths, it's important to have a list in your head of what qualities are important to you. These can include the type of mattress, how well the mattress accommodates your sleeping position, its durability, whether you tend to sleep hot, and much more.
If you're unsure what to keep in mind when shopping for a mattress under $1,000, here's a shopping guide that will show you everything you need to know.
Types of Mattresses
Memory Foam
Memory foam mattresses contain layers of memory foam in the comfort portion of the mattress, a transitional layer, and a support core. If you like the feeling of sleeping "in" a mattress and the sinkage that comes with foam, consider a memory foam model under $1,000. Keep in mind that the cradle can come with a cost, as many memory foam models tend to trap heat and sleep warm. Look for models with gel beads, graphite, and copper in the top layers, which can help mitigate this issue.
Don't worry if you notice a slight scent when you unbox your foam mattress; this is called off-gassing and it is very normal. See: Is Mattress Off-Gassing Dangerous?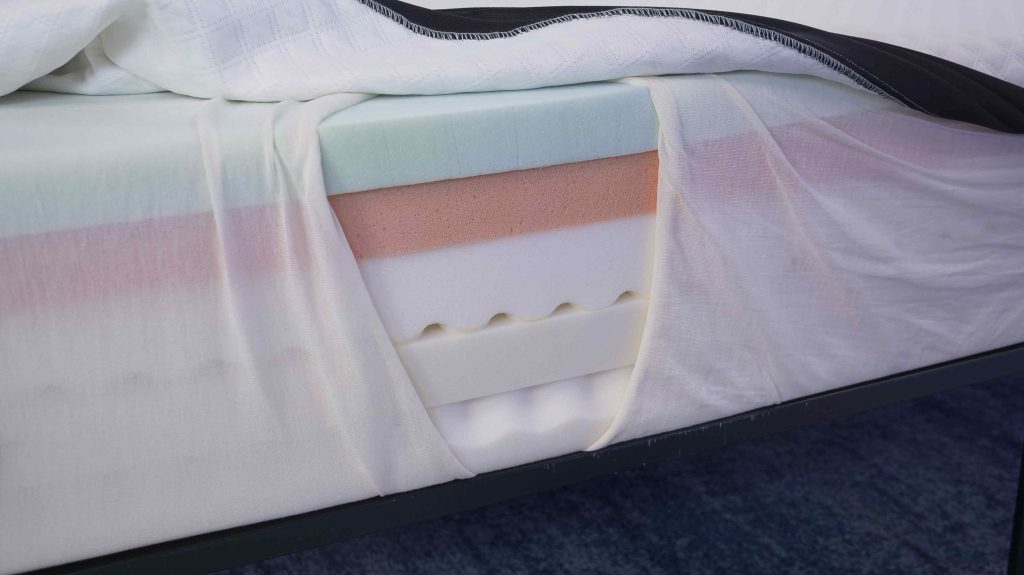 Latex
Latex mattresses can be all-foam or hybrid mattresses, but they always contain latex in the comfort layers. Latex is naturally breathable and durable, and it has a bouncy feel and average contouring for most sleepers. One of the most appealing characteristics of latex mattresses is that they can be made organic, natural, and eco-conscious. They also isolate motion transfer very well, making them some of the best mattresses for couples.
Innerspring
Innerspring mattresses contain a coil core and are usually made with a sturdy base. They are typically among the least expensive mattresses available. These mattresses are also known for their edge support, bouncy surfaces, and temperature neutrality due to the airflow that passes through the coils at the core.
Many advanced innerspring mattresses are made today that cost thousands of dollars, but there's an even wider variety of innerspring mattresses available under $1,000. Innersprings are an excellent choice for back and stomach sleepers who need more support to achieve healthy spinal alignment throughout the night.
Hybrid
Hybrid mattresses provide the best of both worlds, combining the properties of all-foam mattresses and innerspring mattresses. They typically incorporate several inches of memory or polyfoam in their comfort layers, which sit atop a pocketed coil core. The core provides added support, responsiveness, and breathability. The foam layers provide pressure relief, support, and a conforming feel, depending on the materials used and the firmness level achieved.
Hybrid mattresses tend to have a higher price tag due to their advanced construction, but there are models available under $1,000, such as the Brooklyn Bedding Signature.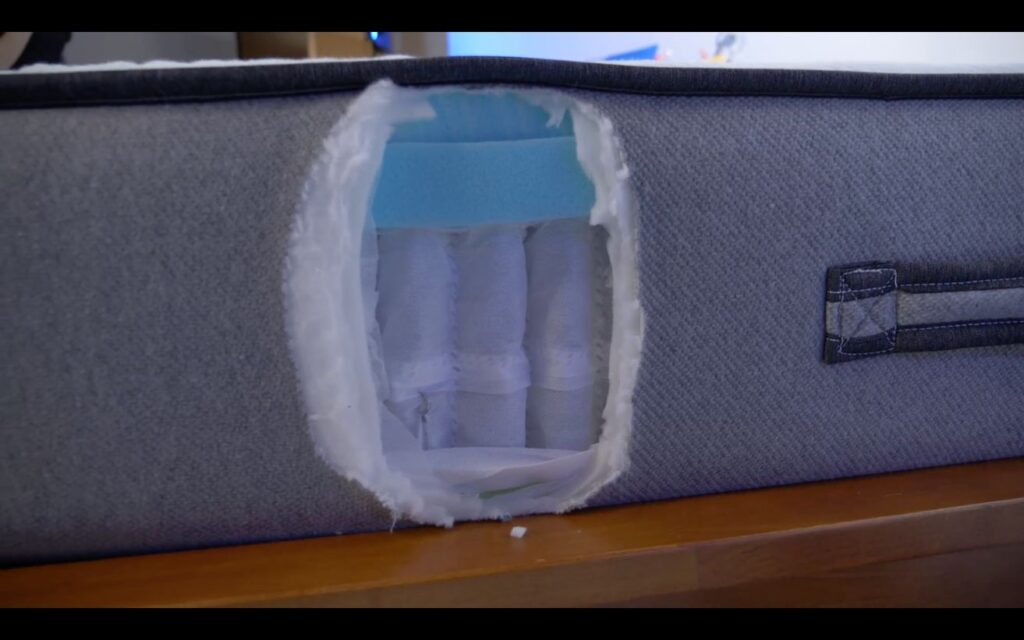 Sleeping Position
Stomach sleepers, back sleepers, side sleepers, and combination sleepers each have unique needs when it comes to the firmness and support levels of their mattresses. For example, side sleepers require more conforming for the hips and shoulders, which otherwise would experience too much pressure when coming into contact with the firmer layers of the mattress.
Alternatively, back and stomach sleepers require firmer sleeping surfaces that will prevent sagging in the hips or shoulders and encourage proper spinal alignment. We recommend reading our Mattress Firmness Guide if you're unsure about the best firmness levels and mattress qualities for your sleeping position of choice.
Durability
Truth be told, it's rare to find a mattress under $1,000 that has exceptional durability, or the ability to hold up for years and years. Price is closely correlated to quality, which is why more expensive mattresses are often marketed on the basis of not only their comfort and special features but the fact that they can last up to a decade. That being said, there are many options under $1,000 that offer reasonable durability relative to their price point.
We recommend using the individual mattress reviews on our website to get a sense of the durability of the product you're considering and don't underestimate the power of browsing through customer reviews on the brand or third-party retailer's website to see how shoppers say it holds up over time. And remember, there are ways to prevent or fix mattress sagging if you begin to notice normal wear.
Value
Value refers to a mattress that is high quality or well made but sold at a low or reasonable price. We consider every mattress in our list of the best mattresses under $1,000 to be great value finds. When searching for a high-value mattress, it's important to strike a balance between the quality of the bed and the price. Sure, there are mattresses available that cost $200 or even $100, but are they likely to hold up, feel comfortable, or deliver a great night's sleep? The best value mattresses under $1,000 will provide long-term satisfaction because they have been made with thoughtful materials and sturdy design.
Temperature Regulation
If you sleep hot, temperature neutrality should be a consideration regardless of the price of the mattress you're considering. If you sleep hot, look for the best cooling mattresses that incorporate special features into their layers and overall design. These features include copper-infused foams, gel beads, inner springs, and cooling covers.
Also, keep in mind that all-foam mattresses tend to sleep hotter than their hybrid and innerspring alternatives. Breathable airflow through pocketed and traditional coils in innerspring and hybrid mattresses make them among the most attractive mattress types for those who sleep hot.
Do you Sleep with a Partner?
If you sleep with a partner, which could be your spouse, significant other, pet, or your child, there are a few things to consider. Motion isolation, which refers to how well a mattress reduces the transfer of motion throughout its surfaces, will be an important aspect to consider if you are easily disturbed or woken up and have a partner who goes to bed at a different time, wakes early, or stirs throughout the night.
Also, consider that your partner's sleeping position and tendency to sleep hot may differ from yours. Ensure that whatever mattress under $1,000 you choose can accommodate both of your sleeping needs.For more options, see our roundup on the best mattresses for couples.
Firmness
Providing a detailed look at firmness requires an extensive guide, but it's important that we cover the basics.

Budget mattresses range in firmness from soft to medium to firm. In general, the firmness level that works well for you will correlate with your body size and sleeping position. For example, average weight side sleepers who experience pressure in their shoulders and hips tend to do well on a medium-firm mattress or a soft mattress, as these styles provide contouring in appropriate areas while keeping the spine aligned. Don't let a budget mattress' great price tag sway you too much—ensure you have a mattress that will provide enough support and relief for your preferred position.
Sleep Trial and Other Policies
It can take nearly a month for your body to really get the feel of a new mattress. Most of the best online mattress companies offer sleep trials of at least 30 nights (most offer 100 or more) during which you can return the mattress for a full refund if you're not satisfied. We also recommend keeping things like the warranty, return policy, delivery options, and sales in mind. If you purchase a budget mattress without a warranty, you could wind up stuck if it has a manufacturing defect or another issue. Look for return policies and delivery options that are generous and don't impose added costs.
Pros & Cons of a Mattress Under $1,000
Buying a new mattress can be a serious investment. To help you make the right decision on your mattress shopping journey, here's a list of the pros and cons to consider for mattresses that cost less than $1,000.
Pros
Save you money that can be put towards other important items required to outfit a room, including sheets, pillows, nightstands, bedding accessories, and more.
They can be a good fit for temporary or lightly used sleeping accommodations, such as college dorm rooms and guest bedrooms, and shoppers on a budget, such as newlyweds, first-time transplants to a new city, and college graduates.
Many mattresses are available that cost less than $1,000 that vary in style, size, firmness levels, materials, company shipping, and return policies, and more—meaning that you're likely to find what you're looking for even with a limited budget.
Inexpensive mattresses can be discounted even further on holidays like Black Friday and Presidents' Day, and they sometimes come bundled with other bedding accessories.
Cons
Although there are many mattresses available under $1,000 that are relatively high quality, mattress price is still generally correlated with mattress quality. Oftentimes, the best, most comfortable, most durable mattresses are still the most expensive ones on the market.
Inexpensive mattresses, like those sold on Amazon and by the brands mentioned above, may have durability issues and break down after just a few years.
In a lower price range, you may find that companies are less likely to have generous shipping, return, warranty, and delivery policies.
Should You Consider a More Expensive Mattress?
If you're willing to spend $800 or $900 on a mattress, it may be worth spending a couple hundred dollars more, as that price difference can have a dramatic effect on quality. Of course, we think all of the mattresses on this list are excellent, especially for their price, but for the truly exceptional mattresses that will last you for years to come, you'll likely need to shell out some more cash.
For more information, check out our list of the best luxury mattresses.
Final Thoughts
Searching for a new mattress can be both an exciting and stressful time. Whether you opt for natural latex, Talalay latex, hybrid, innerspring, or memory foam, we recommend reviewing the list of mattresses above to get started. From there, consider the size mattress you want, and base your final decision off of your personalized needs by evaluating your weight, height, sleeping position, and firmness preferences. Happy mattress shopping!
FAQs
Is it worth spending $1,000 on a mattress?

The answer will always depend on your circumstances. If you're looking for a temporary mattress that just needs to provide you with a place to rest, then there is really no need to spend $1,000. You'll want to start considering a higher budget if you're looking for a mattress that will last you upwards of ten years and provide you (and your partner, if you have one) with exceptional sleep. 

For more info, check out our article, How Much Does a Good Mattress Cost?
When is the best time to buy a mattress?

Most mattress companies run huge sales around certain holidays; Labor Day, Memorial Day, and Black Friday tend to attract the best deals. You can save hundreds of dollars on a mattress around these times, so be sure to mark your calendar. Aside from special holiday offerings, though, a lot of mattress companies will offer discounts periodically throughout the year. 

For some of the biggest sales going on right now, check out our best mattress deals page.
What type of mattress is better for side sleepers? 

Side sleepers put a lot of pressure on their shoulders and hips, so it's essential to have a mattress with adequate pressure relief. Foam mattresses are known for their softer feel and can be great for side sleepers. But if you're looking for additional support, opt for a hybrid mattress with a thicker comfort layer.
Recap of the Top Rated Mattresses Under $1000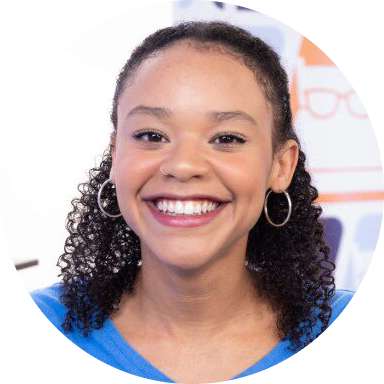 Loren Bullock
Mattress & Bedding Expert
About Author
Loren is the Lead Mattress Reviewer at Mattress Nerd. She has prioritized sleeping for as long as she can remember, rarely deviating from seven to nine hours each night. As an editor on Mattress Nerd and a Certified Sleep Science Coach, Loren aims to help people achieve optimal sleep health and pick the best sleep accessories for their needs. You can find her testing mattresses, exploring the best sleep hacks, and telling you about her findings on Mattress Nerd's YouTube channel and on TikTok.
Education and Credentials:

Certified Sleep Science Coach
Sleeper Type
Combination Sleeper