What is a Sleep Trial?
•
Disclosure: By clicking on the product links in this article, Mattress Nerd may receive a commission fee at no cost to you, the reader. Read full disclosure statement.
Over the years, mattress companies have come to realize that a standard return period just is not long enough to truly decide whether or not a mattress is the best fit. Research has shown that it takes several weeks for a person's body to adapt to a new mattress, and it also takes several weeks for the mattress to adjust to the person.
In an effort to improve customer service and satisfaction, the majority of mattress companies have added sleep trials so that customers can take their time deciding if their new bed is the best mattress for their body type and comfort preferences.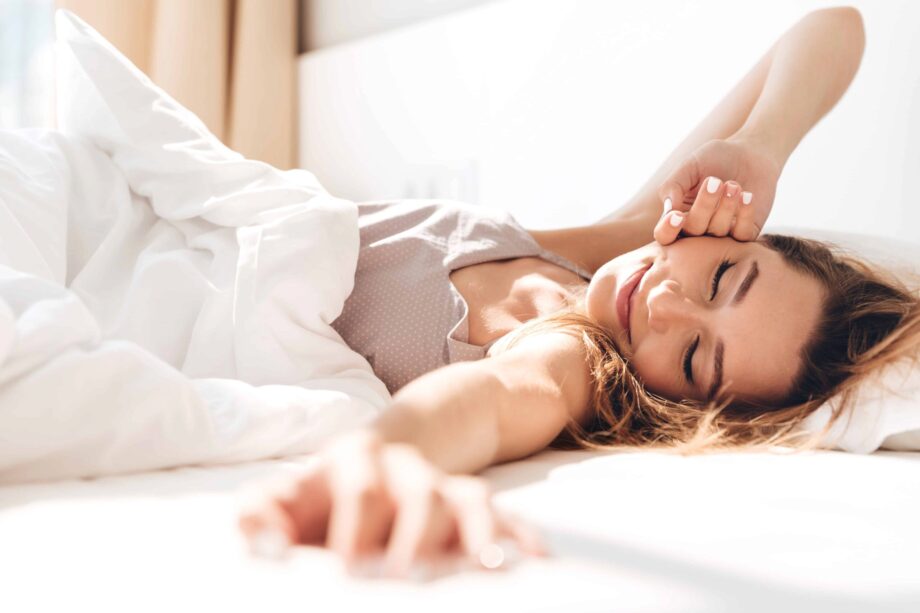 What Is a Mattress Trial Period?
A trial period is a predetermined amount of time that customers have to adjust to a new mattress—risk free. If they decide they can get better sleep on a different mattress, they can get a free return (minus shipping fees in some cases). You could say that trial periods are less of a free trial and more of a money back guarantee. And remember: sleep trials and warranties are two different policies.
For more information on mattress warranties check out our guide: What's a Mattress Warranty and What Does It Cover?
How Does It Work?
Sleep trials give you time to assess whether or not you get the best sleep possible on your new mattress. But before you begin, closely follow the set up instructions or you may have problems from the get-go. Most mattresses simply need to be unrolled onto your bed frame or adjustable base and taken out of the plastic packaging. Others are delivered and set up as part of a service called white glove delivery.
After you "hop in the hay," pay close attention to your sleep quality and overall well-being come morning. Stiffness and soreness are actually normal for up to 30 days. That's about how long your body needs to adjust to the new sleeping surface and for the mattress to fully break in.
If, during the trial period, you decide your mattress purchase wasn't the best choice, you can initiate a return and get a full refund. In most cases, the company will pay for return shipping or pick up the mattress themselves. Click here for a complete list of the best online mattresses with great return policies.
How Long Is a Sleep Trial?
The biggest benefit of a trial period is the length. Instead of a few minutes on a mattress in a showroom, you get several months or even a year of sleeping on your new mattress before deciding if you want to keep it.
The amount of time for a sleep trial varies from manufacturer to manufacturer. We've seen trial periods as quick as 30 days and as long as a full year. You'll have to check the manufacturer's website to verify if they offer a sleep trial and how long it is.
The average mattress trial period is 100 days. Casper, Helix, and Tuft & Needle are all mattress brands who offer 100-night sleep trials when you buy directly from their website. Brands like Nectar, Awara, and DreamCloud all offer 365-night sleep trials.
What to Look For
Beyond general comfort, there are several nuanced performance factors to judge during your sleep trial.
Firmness
The first is firmness level. Most people instinctively know how soft or firm of a mattress they prefer, but if you're not quite sure, pay attention to any stiffness near your shoulders and hips. That could be a sign that you need a softer mattress with more pressure relief.
Also observe how far you sink into the mattress. If you sink down too far, you may not rest comfortably. Slight body impressions are normal, especially in memory foam mattresses, but if they're deeper than 0.75", that's a sign that the mattress could be defective.
Temperature
Maybe you love the idea of memory foam but can't handle the heat. Or maybe, you just need a pair of cooling sheets. You won't know until you try. If you discover your mattress is too hot to handle, you can try adding an aerated topper or exchange the old mattress for an innerspring or hybrid mattress, which both tend to sleep cooler.
Pain Level
There's always the chance that your new mattress will cause long term pain (worst case scenario), but more likely your body is just adjusting. If you notice new pain or discomfort beyond 30–60 days, that may be a sign that you need a different mattress. Also, keep in mind that a new mattress won't cure old aches and pains. Don't expect chronic back pain to vanish with a new bed—although our fingers are crossed that it helps.
How to Return
If you're just not getting the quality of sleep you'd like, the mattress may be to blame. Double check your retailer's return policy, since some policies require your mattress to be in a donatable condition in order to be returned.
Here's a quick step-by-step guide to the mattress return process:
Reach out to your retailer

. If you bought your mattress directly from the brand website, reach out to their customer service team. If you shopped at a

showroom

like

Mattress Firm

, they're the people to call. Let them know that you'd like to return your mattress, and ask for the next steps.

Order your new bed

. Make sure you have a

new mattress

lined up before your old one is taken away. Some

mattress companies

will deliver an exchanged mattress when they pick up the original, but if you're just returning your mattress, you'll need another bed ready to roll.

Get ready to return your mattress.

Companies don't require you to repack bed-in-a-box mattresses, since that requires special machinery. Instead, you just need to strip your bedding and have it ready for the pick up crew. Alternatively, you may be required to recycle or donate the mattress yourself. Most

returned mattresses

end up being donated or recycled.

Watch for your refund.

Refunds typically show up within 14 business days and are returned to your original form of payment. You may be required to pay a return fee, and some companies don't reimburse you for shipping costs.
For a more detailed outline, see our full how to return a mattress guide.
What's the Catch?
There is no catch but you should verify a couple of details to make sure you get the most benefit out of the sleep trial period.
How do you initiate a return, should you need to?

Do you have to pay for a return or will the manufacturer pay for it?

Do you have to handle the packaging and preparation of the mattress or will they come pick it up?

Are there any conditions that will void the

trial period

?
What's the Bottom Line?
A sleep trial is a great way to be sure you've made the right investment in your mattress purchase. A standard return period is just not long enough for your body as well as the mattress to fully adjust and to determine whether it is a good fit for you. We encourage you to take advantage of trial periods, and if your choice is narrowed down to a couple options, go with the option that offers the longest sleep trial, so you can be confident in your purchase.