How to Return a Mattress
•
Disclosure: By clicking on the product links in this article, Mattress Nerd may receive a commission fee at no cost to you, the reader. Read full disclosure statement.
A mattress is a big investment and an important purchase. When you find the right bed, it means indulgent nighttime comfort. But the wrong one and you might toss and turn all night only to wake up with new aches and pains. Fortunately, most mattress brands accept returns, with many retailers offering risk-free trials and full refunds. Find out more about the mattress return process and how the return policies for the most popular mattress companies compare.
Mattress Sleep Trial Periods
Most new mattress purchases come with a sleep trial—a period of time during which you get to try out the bed in the comfort of your home. While every trial is different, most bed-in-a-box mattress companies ask that you keep the mattress for a 30-day waiting period, after which you can return it for a full refund before the end of the sleep trial.
The most common trial period is 100 nights, although you'll find trials that range from 30 days to a full year. Some brands change return shipping or restocking fees, although this is more common when you buy a bed through a brick-and-mortar store than online.
A generous trial period is important whether you buy your new bed online or from a local retailer. Just like a pair of new shoes, it takes time both to get used to a new mattress and for the materials within to break in. This is why it's not uncommon for shoppers to find a mattress in-store that they think is perfect, only to wake up with new pains after actually sleeping on it. Only once you've spent weeks on a mattress will you know for sure if it's truly your dream bed.
Some companies also allow customers to return items like bed frames, adjustable bases, pillows and mattress toppers—but the return policy is usually less generous than that for a new mattress.
The Return Process
Returning a mattress—especially one bought online—is much easier than you might expect. Here's a step-by-step process of how to return a mattress.
Gather Your Purchase Info:

Have your order number and date of purchase ready. Be sure that you're within the

trial period

before initiating a refund.

Contact the Mattress Company:

Call, email or live chat with the

mattress company

and tell them that you want to return your mattress. They'll outline what steps to take, which can vary slightly from one company to the next.

Schedule Mattress Pickup:

Most

returned mattresses

are picked up by either the

mattress retailer

or a local charity. The customer service representative may schedule everything for you, or they may provide you with a list of local charities to help you find someone to pick up the bed. Be sure you're home at the selected date and time for mattress pickup.

Be Ready for Pickup:

Prepare your mattress for pickup by carrying it to your front door. You'll need to be home when the bed is picked up.

Send the Donation Receipt:

If a local charity comes to get the mattress, make sure to gather a receipt. Next, send this proof of donation to the customer service rep that you're working with on the return.

6. Wait for the Refund:

Most customers receive a refund within three to 10 business days from the mattress pickup date on the card used for purchase.
The Exchange Process
Exchanging a new mattress is sometimes the right choice, especially if you love the mattress but need something a bit softer or firmer. All mattress retailers handle exchanges differently, so it's helpful to find out the fine print before committing to an exchange. For instance, some companies won't offer a new sleep trial, so you'd be forfeiting the ability to return the new bed.
Here's a step-by-step guide for how to exchange your new mattress for one that's a better fit.
Choose the Mattress You Want:

Select a mattress that's likely to fix whatever problems you have with the current bed. Maybe you need something softer, firmer or cooler. Be sure that the

retailer

has a mattress that matches your needs.

Contact the Mattress Company:

Reach out to the brand's customer care team to get the process started. Ask about the terms of an exchange as they differ between

mattress retailers

. Things that may vary include the refund process (whether the original

purchase price

is deducted from the

new mattress

proactively or refunded after it's been picked up), whether the

new mattress

has a

sleep trial

, and the delivery and

return process

.

Schedule Mattress Pickup:

The mattress will be picked up at your door by a company representative or local charity. Work with the customer service team to organize a date and time when you'll be home. If you don't have another bed to sleep on while you wait, try to schedule the pickup up for after your new bed is scheduled to arrive.

Be Home for Pickup:

Be home for mattress pickup, and have the mattress carried to the front door and ready for donation or return. Don't forget to obtain a donation receipt if the bed is being donated.

Provide Proof of Donation:

You may need to supply the company with proof of donation in the form of a receipt.
The Fine Print
When you return a mattress, there are some things you should be aware of. First, most brands won't accept returns during the first 30 days that you own the mattress. Known as the waiting period, these weeks ensure that you give the new bed a fair chance. Foams take time to reach their final feel, and the body's musculature can take a few weeks to adjust to a new sleeping surface.
Next, the mattress needs to be in good condition to be returned. That means no tears, spills, stains or other damage. To protect your mattress and ensure that you won't void the sleep trial, we recommend using a waterproof mattress protector from the day that you receive your bed. Most of these covers are quiet and breathable, so you won't even notice that it's there.
Once you reach the end of your sleep trial, you'll no longer qualify for a refund. However, your new mattress will be covered under a warranty. Warranties cover defects that you wouldn't expect from normal wear and tear, such as deep body impressions along the mattress surface.
For more information on warranties, see What's a Mattress Warranty and What Does It Cover?
Popular Mattress Return Policies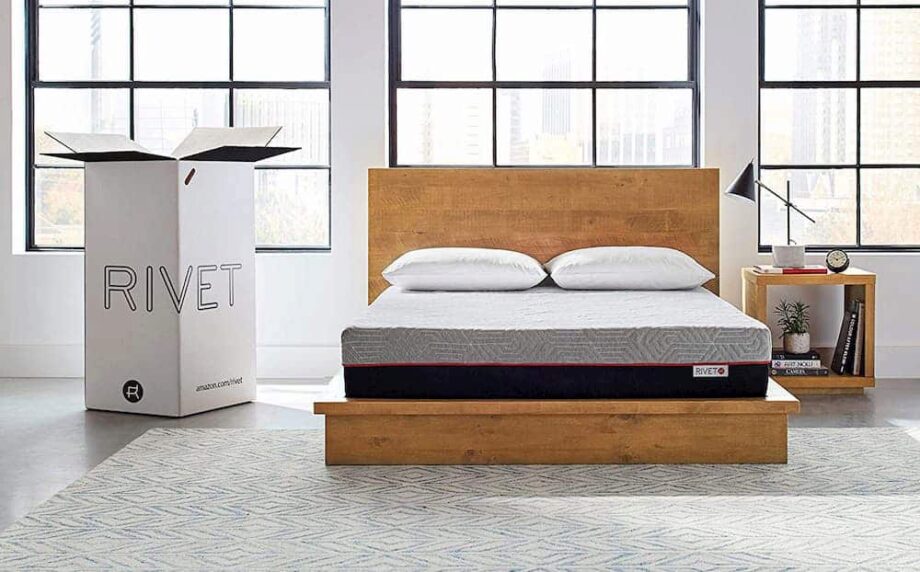 Amazon Return Policy
Amazon accepts mattress returns within 30 days from the date your new bed arrives for a full refund. If it's in its original packaging, you can obtain a return label and have the mattress picked up from your doorstep. For an opened mattress, Amazon will issue a full refund, but will not take the mattress back. It's up to you what you do with it, but we suggest you look into methods to donate or recycle your mattress.
Amerisleep Return Policy
Amerisleep mattresses come with a 100-night sleep trial that starts the day you receive your new mattress in the mail. They offer full refunds only after a 30-day waiting period. If you want to return your Amerisleep bed during the first 30 days, there is a $99 fee. After 30 days, there are no fees for returning your new bed during the trial.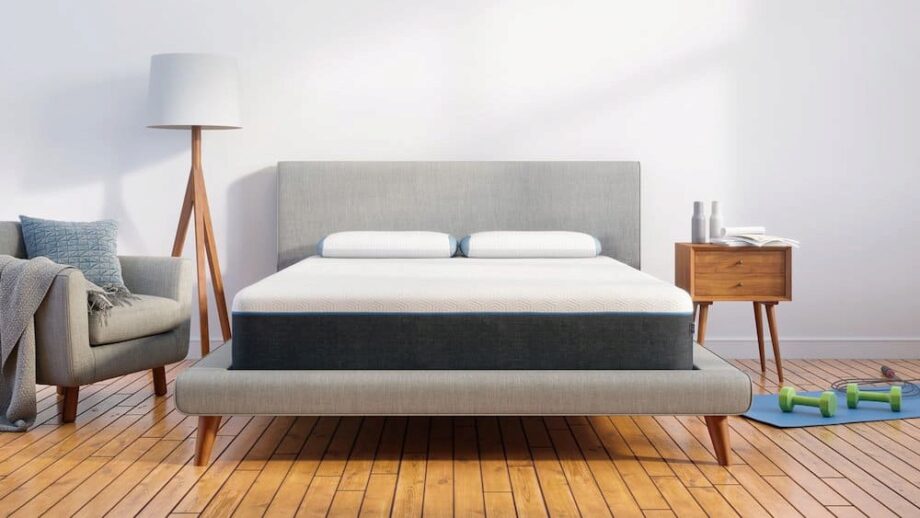 Bear Return Policy
Bear's sleep trial is the most common bed-in-a-box trial: 100-nights with a 30-day waiting period. What we love about Bear's return process is that they take the time to find a local charity and schedule the pickup, so you don't have to. After donation, you'll receive a full refund.
Brooklyn Bedding Return Policy
Brooklyn Bedding's risk-free 120-night trial period is slightly longer than the industry-standard 100 nights. You must wait 30 days before returning the mattress, after which Brooklyn Bedding will provide you with a list of local charities for donation. It's your responsibility to find a charity, schedule the pickup and provide a donation receipt to Brooklyn Bedding.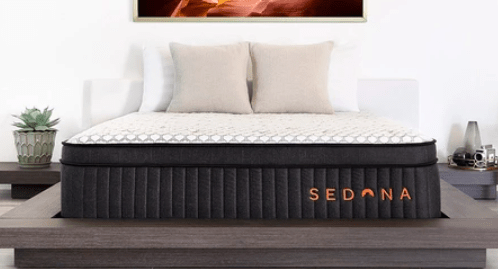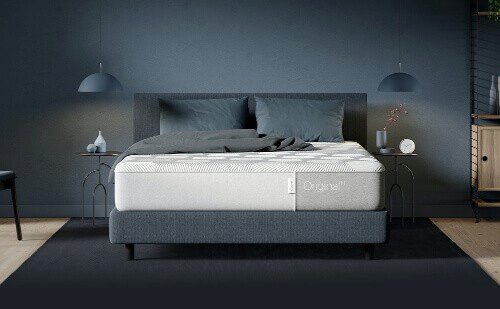 Casper Return Policy
The Casper Return Policy offers a 100-night sleep trial and is unique because it does not require that you keep the mattress for 30 nights. Casper does recommend that you allow 30 days to adjust to the new bed, but you can return a Casper mattress for a full refund at any time during the trial period. They'll have someone come to pick up the mattress and donate or recycle it.
GhostBed Return Policy
GhostBed mattresses come with a 101-night trial period. According to the GhostBed Mattress Return Policy, you cannot return your mattress until you've had it in your home for 30 nights. After that period, GhostBed will work with you to find a local charity or recycling center to come to your home and pick up the mattress. After that, you'll receive a full refund.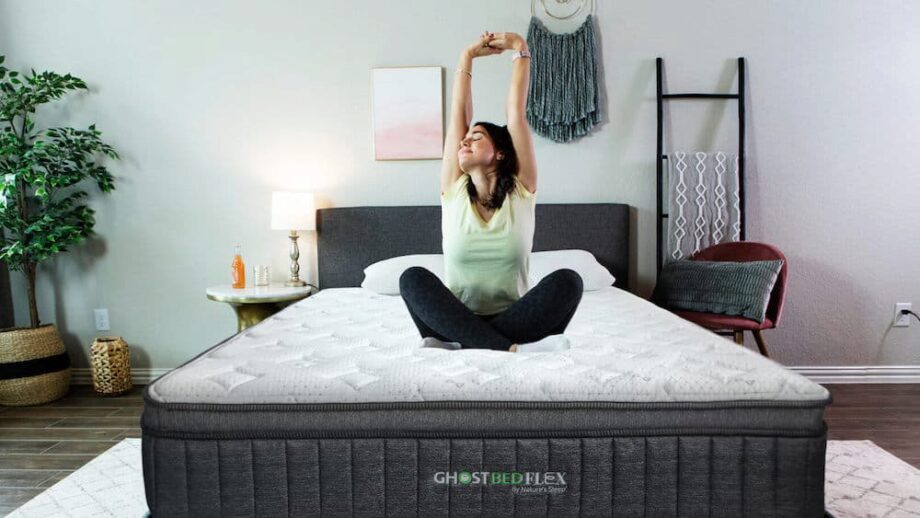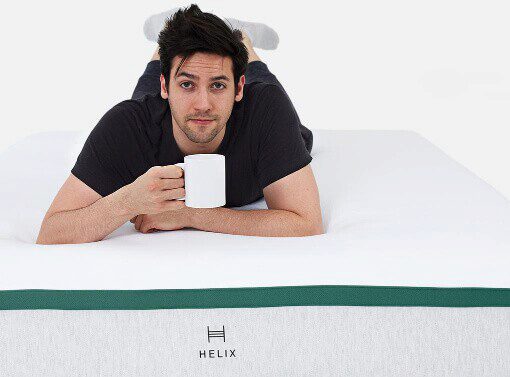 Helix Return Policy
Helix mattresses are backed by an industry-standard 100-night trial with a 30-day waiting period. What sets Helix apart is that they'll send you a free comfort layer to make your bed softer or firmer during the sleep trial in order to try and resolve any comfort problems. If you still aren't happy, their customer service arranges a mattress pickup and full refund during the trial.
Layla Return Policy
The Layla return policy is more generous than most. You have 120 nights to test drive your new mattress, and the waiting period is just two weeks. Layla partners with local charities so returned mattresses go to good use. There are no return fees, although shipping fees to Canada, Alaska and Hawaii are non-refundable.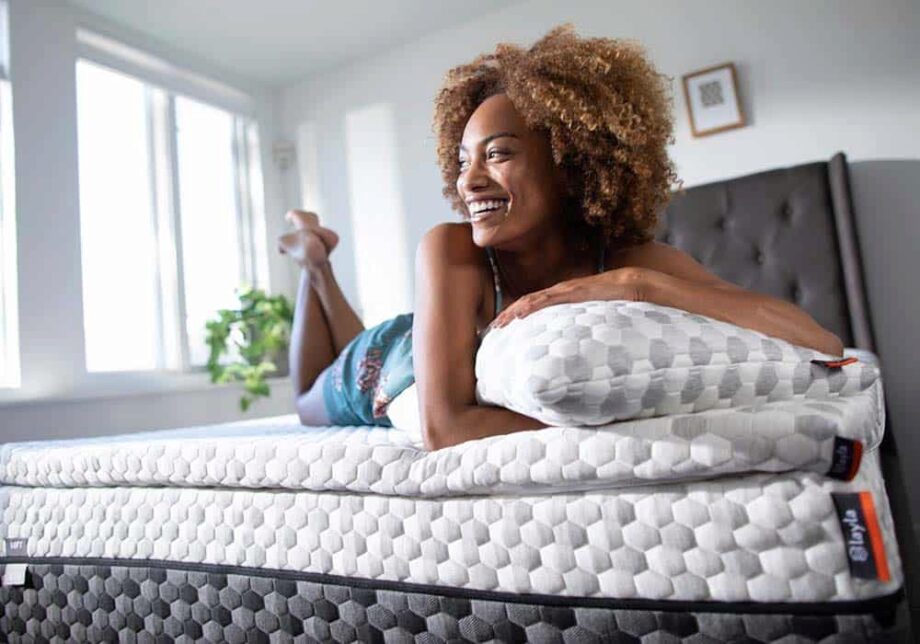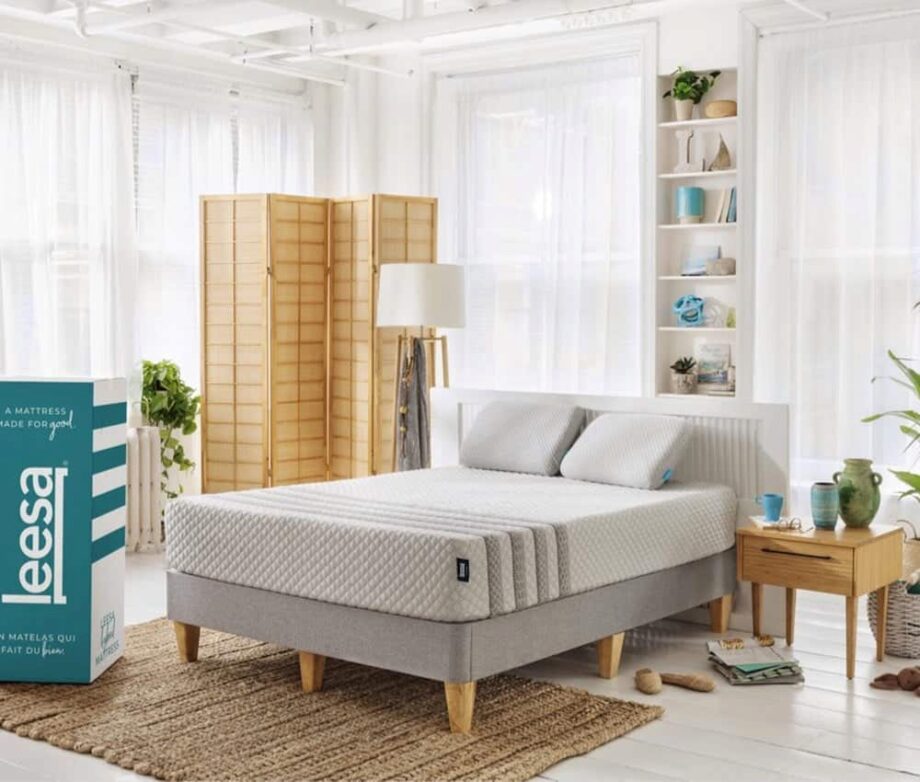 Leesa Return Policy
You may return a Leesa mattress during their 100-
night trial
after a 30-night adjustment period. Leesa will work with you to find a local charity whenever possible that can pick up the mattress at your door. Leesa Return Policy offers
full refunds
with zero return fees.
Nectar Return Policy
Nectar
is one of the best mattresses for indecisive shoppers thanks to their
generous return policy
. With a 365-night
sleep trial
, you can ensure that your bed works well for every season and over a long period of time. According to the
Nectar
Return Policy, Nectar won't accept returns during the first 30 days that you own your mattress. Once returned,
Nectar
issues a
full refund
on the original form of payment.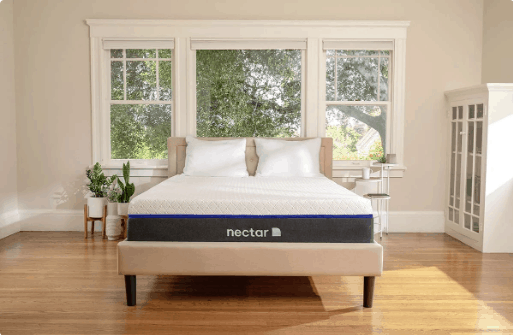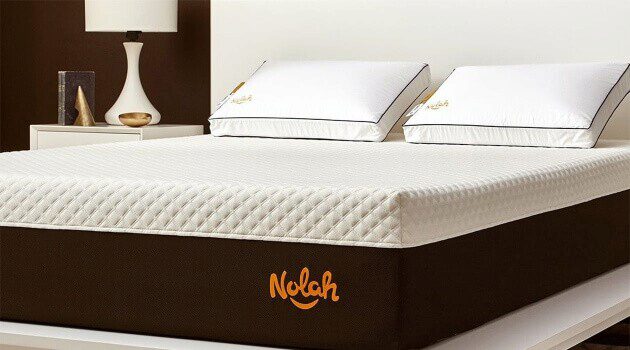 Nolah Return Policy
Nolah mattresses come with a risk-free 120-night
sleep trial
. After 30 nights, you may return your new Nolah bed for a
full refund
before your
trial period
is up. Nolah works to find local charities that will come to your home, pick up the bed and take it to someone in need. For more, see
Nolah
Mattress Return Policy
Breakdown
.
Puffy Return Policy
Puffy's Return Policy includes a 101-night worry-free trial starts the day you receive your new bed. You must wait 14 nights before initiating a return. Puffy tries to find a local charity to pick up the mattress, after which you'll receive a
full refund
.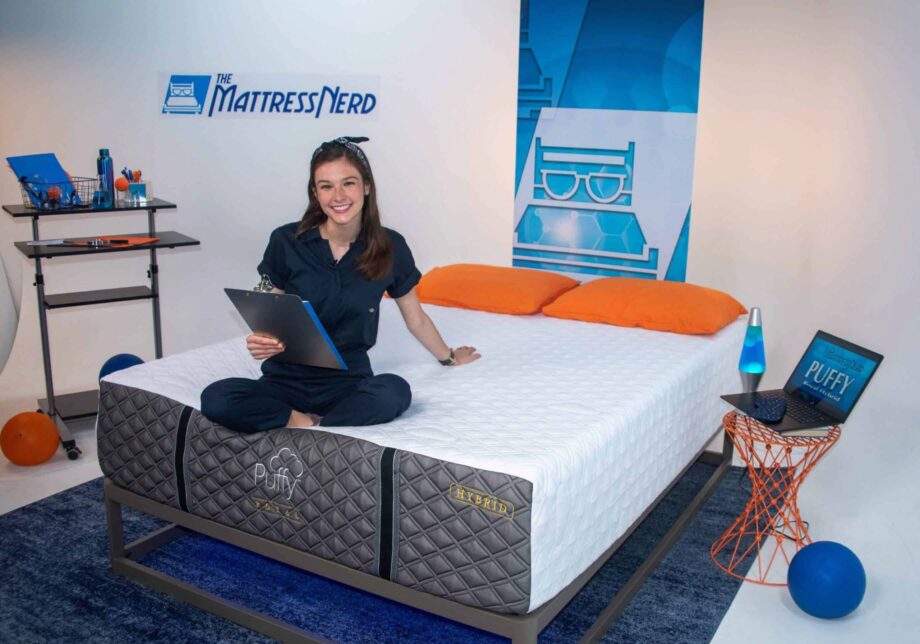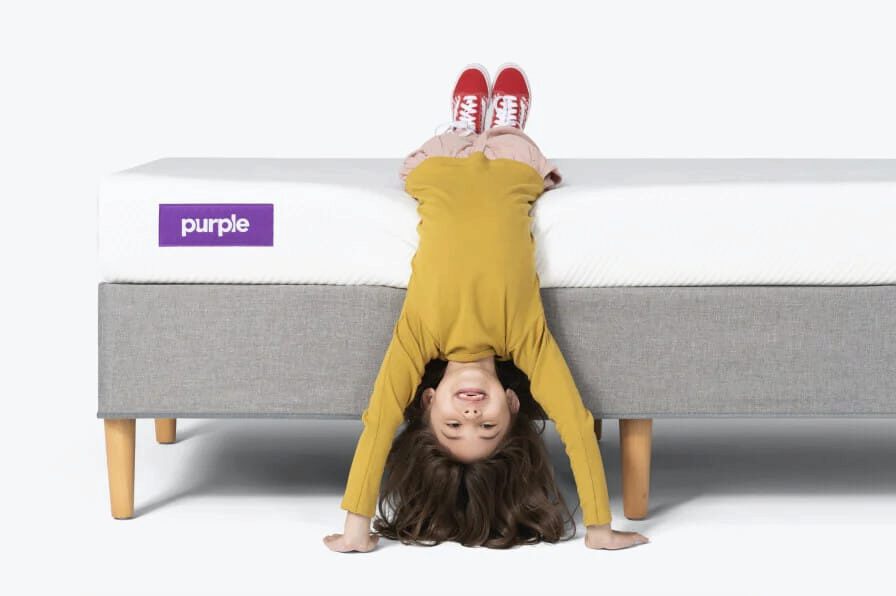 Purple Return Policy
Within the Purple Mattress Return Policy, Purple mattresses are backed by a 100-night
sleep trial
. You must wait 21 nights before returning the bed—this gives you time to adjust to the unique, pressure-relieving Purple Smart Grid. If you decide to return the bed, contact Purple. It's up to you to find a local donation or recycling center. After the mattress is picked up, you can expect a refund in 15 business days.
Saatva Return Policy
The Saatva luxury
mattress brand
offers a 180-
night trial period
. Not only is this trial longer than most, but there is no required waiting period. Additionally, if you exchange the bed, your
new mattress
comes with another home trial. Saatva does charge a $99 transportation fee. This sets off the costs associated with the free white glove delivery that comes with every mattress. For more, visit our
Saatva return policy breakdown
.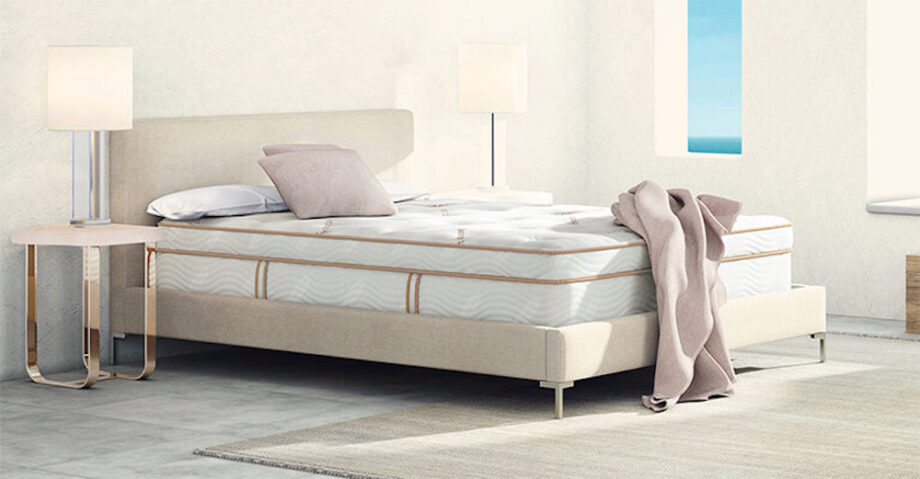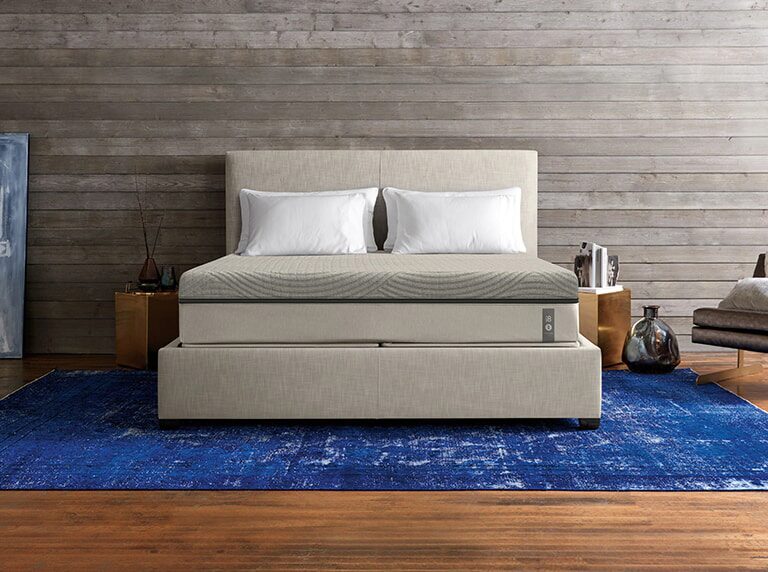 Sleep Number Return Policy
Returning a Sleep Number bed is costly. While you have 100 nights to test out your new bed, returns are not free. Sleep Number doesn't refund the initial $199
delivery fee
, and they charge an additional
return shipping
fee of $228.99-$278.99. The refund takes up to 21 days to process.
Tempur-Pedic Return Policy
Tempur-Pedic, known for their luxury
memory foam mattresses
, provides customers with a 90-day
sleep trial
. Because their foam takes time to become less stiff, they ask that you keep the new bed for 30 nights before returning it. After 30 days, you may return your bed for a
full refund
, minus a $175
return shipping
fee.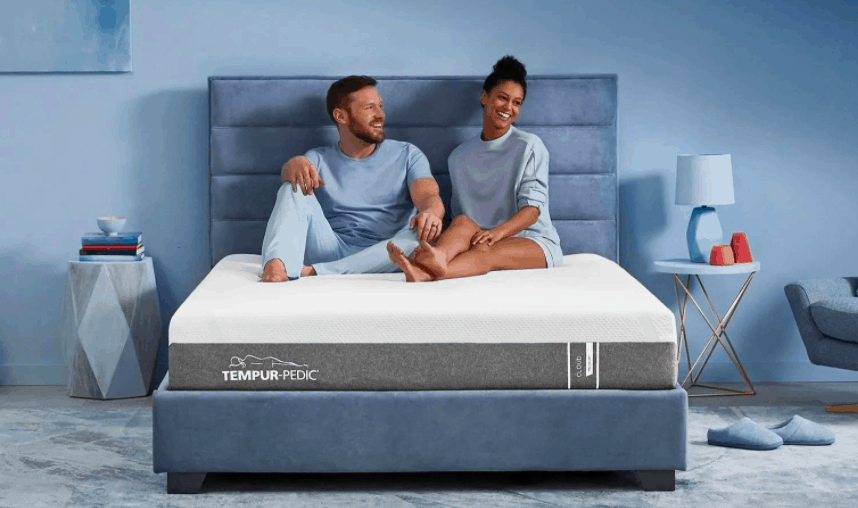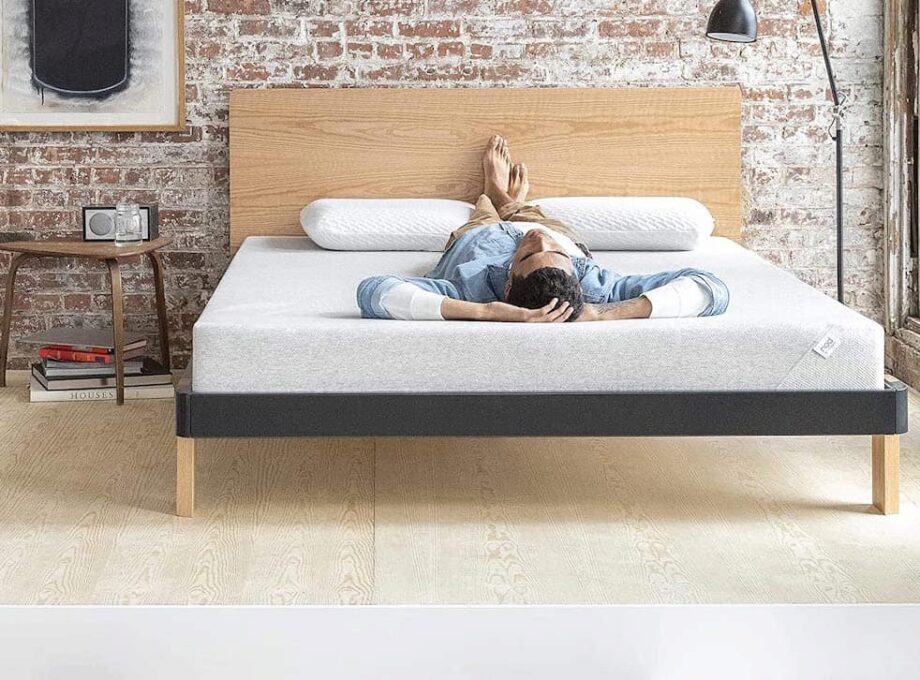 Tuft & Needle Return Policy
Tuft & Needle
Return Policy stands apart from other online
mattress brands
by accepting returns anytime during their 100-night
sleep trial
. They'll work with you to locate a charity or recycling center to pick up the bed from your home. After you provide a donation or recycling receipt,
Tuft & Needle
will refund the entire
mattress purchase price
.
What to Do If You Can't Return Your Mattress
If you waited too long to return your mattress, or if it was damaged and no longer eligible for return, there's not much of a chance that you'll get your money back. So, what should you do with the unwanted mattress? Here are a few ideas.
Donate It
The best thing to do with a mattress that's in good condition is donate it. Habitat for Humanity, homeless shelters, local charities and even churches often accept mattress donations to help those in need. The charity may be able to come to your door to collect the bed, or they might ask that you bring it to them.
Sell It
There are a lot of people who cannot afford a new mattress, but aren't in a hard enough place to be eligible to receive one from a charity. Use a site like Facebook Marketplace, Craigslist or OfferUp to sell your gently used bed to someone who needs it. You may even choose to give it away for free if financially you're able to do so.
Recycle It
Recycling is the best option for an old mattress, but not the best one for a newer bed. However, if you're unable to find a charity to pick it up or a local person in need, recycling may be your best option. Recycling is always better than throwing out your bed—mattresses don't break down quickly, and over 50,000 mattresses are deposited in landfills each day.
Most municipal recycling centers—the ones that pick up your weekly recycling—don't accept mattresses. Instead, do a Google search for mattress recycling in your area to see what you can find. A recycling center must be specialized in order to recycle beds.
Move It to the Guest Room
A guest bedroom is an excellent spot for a new mattress that didn't work out for your nightly needs. Either create a new guest bedroom, revamp your current one or store the mattress away to be pulled out and used in the living room or basement when you next have guests. An extra bed can be an excellent resource for kids' sleepovers.
FAQs
How Do You Send Back a Mattress?
Returning a mattress purchased online is simple. You contact the companyu2019s customer service during your trial period and theyu2019ll work with you to find a local charity to come to your door and pick up the mattress. No need to try and pack it back into its box!u00a0u00a0
What Happens When You Return a Mattress?
Most companies have someone come to your door to pick up the mattress. The bed is typically donated to charity but may head to a recycling center. Very few companies resell mattresses. After the bed is picked up, a refund is issued to the original form of payment.u00a0u00a0
How Long Do You Have to Return a Mattress?
The length of time you have depends on the company that you go through, so always check this before you buy a new bed. Most bed-in-a-box companies give you 100 nights, but youu2019ll find trial periods as short as 30 days and as long as 365 nights.
What's the Bottom Line?
You shouldn't keep a mattress if it causes you discomfort or decreases your sleep quality. Fortunately, most companies make it easy to return a new mattress. Most of the best online mattress brands offer 100 nights or more to try out the bed along with free returns. What's more, the mattress will likely be donated to charity, and someone will come to your door to pick it up.