Shopping online is one thing. Finding an online marketplace that sells things you want is another. A good online marketplace should sell you the lifestyle you want. That is what online, direct-to-consumer retailer Parachute delivers. 
We should be spending one-third of our lives sleeping. I say "should" because not all of us can, for a host of reasons. But, if you understand that you need to sleep well to live well, it's not that big of a leap to understand why your mattress and your bedding can play a large role in that pursuit.
You want quality bedding and Parachute offers premium options for a relatively affordable price. Today we will focus on their sheet sets. They have plenty of color and fabric options for their sets. And the prices range from "affordable" to "less accordable, but luxurious." You should be able to find something appealing at Parachute.
FYI, in this sheet set review, we have shared sheet set prices that include the cost of a top sheet. Parachute sheet sets do not automatically come with a top sheet. We do that so you can more accurately compare them to other brands.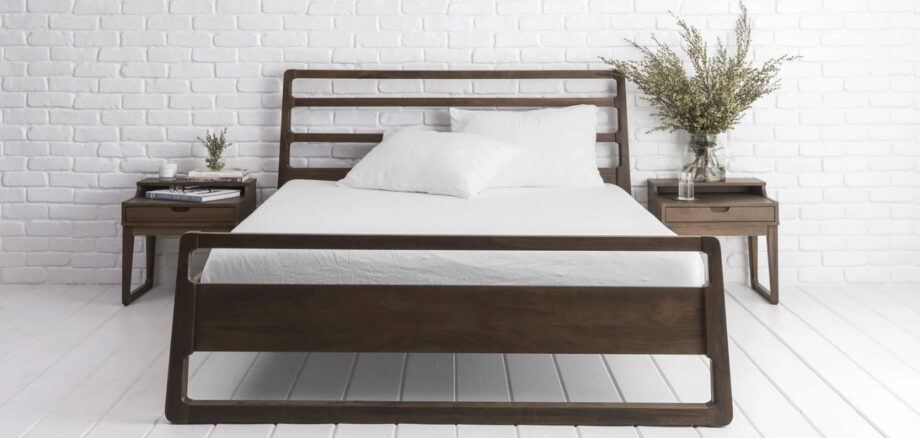 Why We Love Them
I do not love super vibrant colors. The Parachute color palette is subdued, ranging from white and sand on the light end to the navy and slate on the saturated end. I prefer muted colors, especially when they will be mostly covered by blankets, duvets, and comforters as I use them.
The fabrics are lovely. Unfussy types can choose the brushed cotton set. Anyone who seeks quality will love the sateen set, which feels almost silky against your body. I prefer the percale set, because I'm a traditionalist.
If we had to compare Parachute to another brand, say Brooklinen, we would say that, overall, Parachute has better fabrics for higher prices than Brooklinen. You'll pay more, but get better quality fabric with Parachute. If you need a top sheet, remember you'll add another $40 or so to the base prices from Parachute.
What They Are Made Of
Before we begin, know that Parachute does not discuss the thread counts of their sheets. The Parachute folks aren't trying to keep you in the dark. They just don't believe thread count matters after a certain point. They even explain why. 
Parachute sells sheets in four different fabrics. 
The percale fabric is woven from long-staple Egyptian cotton. It is breathable and will get softer from washing and continued use. Because they are made from 100 percent cotton, they are very durable if a bit prone to wrinkling. Overall the fabric feels cool and crisp against your skin. I love how Parachute describes it as "like a perfect white button-down shirt." 
The sateen fabric is also woven from long-staple Egyptian cotton, except it's already soft and smooth. It feels great without looking shiny like other sateen sheets. If you're looking for the platinum version of the Parachute offerings, these sateen sheets are it.
The linen is a wonderful, natural fiber made from flax plants. The linen offerings are strong, certainly more durable than cotton sheets. The fabric is washed and garment-dyed to relax the fibers. These sheets also get softer after each wash. These sheets are great in warmer climates.
There is also a set made from traditional, brushed cotton. Cotton is breathable and great for anyone who gets too hot when they sleep.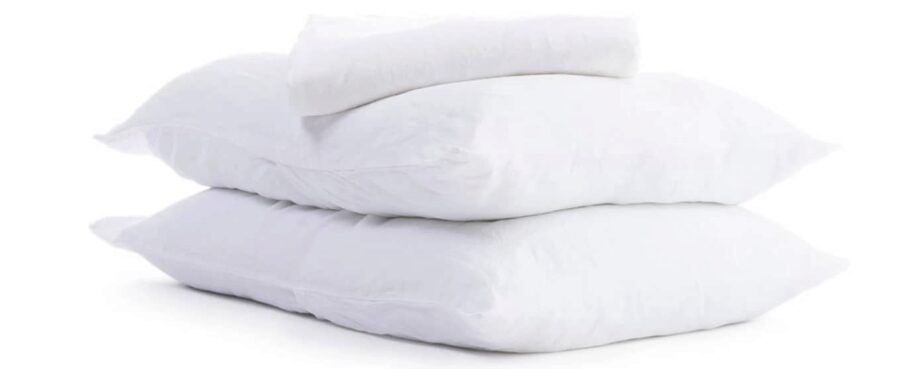 Pros and Cons
Pros
Cons

Sheets are designed to fit mattresses up to 16" deep.

You can mix and match sheet colors/fabrics by buying a la carte.

Parachute does not use silicone or chemicals to artificially soften their sheets.

Percale will sleep cooler; sateen will sleep warmer.

Care is simple for all types—wash cool with mild detergent; tumble dry on low.

Worried about shopping locally? This bedding is manufactured in Portugal.

Sheet sets do not come with a top sheet.

Pillowcases don't open on either end but have a slit down the middle on one side
Who are Parachute best for?
Parachute sheet sets are best for people who need durable, comfortable sheets and want the most luxurious options they can afford. They are designed for people who also know sometimes you have to pay a little more for that.
In general, the percale sheets may feel better and cooler to people who get hot in bed at night. The sateen sheets may be better for anyone who gets too cold in the sheets at night.
Both the natural fibers in the linen and the cotton sets are great choices to help sleepers stay cool at night.
---
Sizes and Pricing
All prices listed below are for full sets—top sheet, fitted sheet & pillowcases.

Prices for the fitted sheet and pillowcases alone are all slightly lower.

All split king sets include two twin sheets and pillowcases only.

Prices quoted for split king sets refer to STANDARD & KING size pillowcases.
FABRIC
TWIN
TWIN XL
FULL
QUEEN
KING
CAL KING

Percale

$169

$169

$209

$209

$239

$239

Linen

$239

$239

$279

$279

$309

$309

Sateen

$209

$209

$249

$249

$279

$279

Heathered Percale

N/A

N/A

$269

$269

$299

$299

Washed Sateen

N/A

N/A

$249

$249

$279

$279

Pinstripe Linen

N/A

N/A

$329

$329

$379

$379

Percale Split King

N/A

N/A

N/A

$169

$179

N/A

Linen 

Split King

N/A

N/A

N/A

$239

$249

N/A

Sateen 

Split King

N/A

N/A

N/A

$209

$219

N/A

Brushed Cotton

N/A

N/A

$149

$149

$169

$169
Shipping and Returns
Domestic shipping via UPS is free. Parachute will ship to all 50 states and military bases, APO, DPO, and FPO. You can pay a fee for domestic overnight or expedited shipping. Free shipping takes 4-7 days. International shipping takes between 10-15 days.
Parachute also ships to Australia, Canada, Germany, New Zealand, Sweden, Switzerland, and the U.K. and promises to calculate the full cost, including taxes and duty fees, so you can pay completely before items ship.
Parachute will accept returns for any reason up to 90 days from the purchase date.  They also allow you to return items with manufacturing defects up to a year after purchase. They won't refund shipping and handling fees.
Parachute accepts returns in a number of ways. You can go to one of their stores or send it back via mail for free. You can go to Happy Returns and drop it there. (There are over 200 locations in the U.S., though Happy Returns won't accept items like duvet inserts, pillows, mattress pads, etc.)
Used bedding is donated to Habitat for Humanity locations.
---
About Parachute Home
At Parachute, they like to say "Home happens here." It's simply a way to reassure consumers that, at Parachute, you can outfit your home in a way that makes the most style and financial sense to you. 
The founder says Parachute does that by offering "premium, accessible essentials." She does mean selling all manner of home goods that are high quality and affordable at the same time. The company has grown from an online, direct-to-consumer outfit to a brand with both an online home and brick-and-mortar stores throughout the United States.
Parachute works hard for its customers but also works hard at being a productive partnership with the United Nations Foundation. Parachute has worked with the UN Foundation to prevent malaria, a leading killer of children in Saharan Africa.
The World Health Organization (WHO) says that children in sub-Saharan Africa are more than 14 times more likely to die before they turn 5 than children in developed regions of the world Malaria, specifically, is a leading cause of death in that region. 
To attack that problem, Parachute supports Nothing But Nets, a global, grassroots campaign created by the UN Foundation in 2006, to attack the incidence rate of malaria in sub-Saharan Africa.
Overall, Parachute sheet sets compare favorably to luxury bedding brands like Brooklinen. You will pay more for your sheets, but you will get lovely fabrics and durable sheets for the price.