Best Sateen Sheets
•
Disclosure: By clicking on the product links in this article, Mattress Nerd may receive a commission fee at no cost to you, the reader. Read full disclosure statement.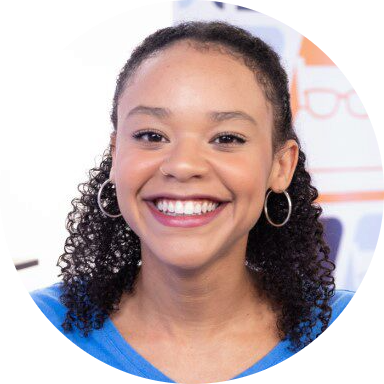 Methodology
Here at Mattress Nerd, we've tested hundreds of sleep products to bring you unbiased, expert reviews of the top brands. Learn more.
In This Article
We'll take a look at some of our favorite options for folks shopping for a new set of sateen sheets.
When it comes to quality bed sheets, there's no question that Sateen sheets are among the best. Sateen is a technical term that defines the type of weave used in the fabric, which is a three or four yarn over, one yarn under pattern that creates a silky smooth, crisp feel and a shiny finish. Typically made with 100 percent cotton, Sateen is the closest thing you can get to satin without breaking the bank. To make Sateen, various types of cotton fibers are combed to make them longer. These fibers are then mercerized, a process that both makes them more durable than untreated cotton by sealing the fibers and creates them the sheen that Sateen is known for.
In this guide, we're sharing the best Sateen sheets available, the benefits of sleeping on Sateen sheets, how to care for them, and when to look for as you shop.
Disclosure: By clicking on the product links in this article, Mattress Nerd may receive a commission fee at no cost to you, the reader. Read full disclosure statement.
Best Sateen Sheets
---
The Benefits of Sleeping on Sateen Sheets
If you like buttery soft sheets, you'll love Sateen, but this type of sheet has many benefits beyond the silky feel. Sateen sheets draw from the best of both cotton and silk. The fibers used are cotton but they're woven in a silk-like pattern, so the result is a shiny, ultra-soft sheet that's as durable as a traditional cotton sheet.
Not only is Sateen less fragile than silk, but it's also much less expensive. Additionally, the Sateen cotton weave pattern gives the fabric a drape that's both pleasing to the eye and makes it naturally wrinkle-resistant. Sateen is also heavier in weight than other sheets, like percale sheeting, making the fabric ideal for year-round use. Finally, the mercerization process used to create Sateen gives it a water-repellent quality, meaning these sheets are naturally mildew-resistant.
What to Look for When Shopping for Sateen Sheets?
We recommend buyers beware when shopping, as there are many fake Sateen sheets on the market. Low-quality sateen sheets have a sheen that will fade after the first few washes, so it's important to read the details from the manufacturer to ensure you're putting your money toward a high-quality product. Look for sheets from companies that have a good reputation. Check to see whether the sheets have been treated with alkalis, which can sometimes indicate that the sheen was produced artificially rather than through the weaving pattern. Aim for a minimum thread count of 400, which, when created using premium materials, can feel as soft as sheets with a high thread count.
How to Care for Sateen Sheets
Sateen sheets can dirty easier than other types, but you don't need expensive cleaning materials or solutions if they're soiled. Treat stains with liquid hand soap, using a dish rag or your fingers to apply it. Add a few drops of water to dilute the soap, then use the dry end of a towel to blot the stain.
Sateen should be washed with mild detergent on a gentle cycle with cold water. To dry the sheets, select a cool dry cycle and set the dryer on an air-dry setting. Once dry, iron on a mild setting on the reverse side if necessary.
How to Fold a Fitted Sheet
FAQ