Boll and Branch Sheets Review
Boll & Branch ships organic, chemical-free and sustainably sourced bed linens directly to customers. The company even is GOTS Certified, which shows Boll & Branch protects local crops, populations, and water systems from chemical runoff during the manufacturing process.
That straight-shooting approach has allowed the New Jersey-based Boll & Branch, led by real-life couple Scott and Missy Tannen, to grow in both esteem and market share.
Disclosure: By clicking on the product links in this article, Mattress Nerd may receive a commission fee at no cost to you, the reader. Read full disclosure statement.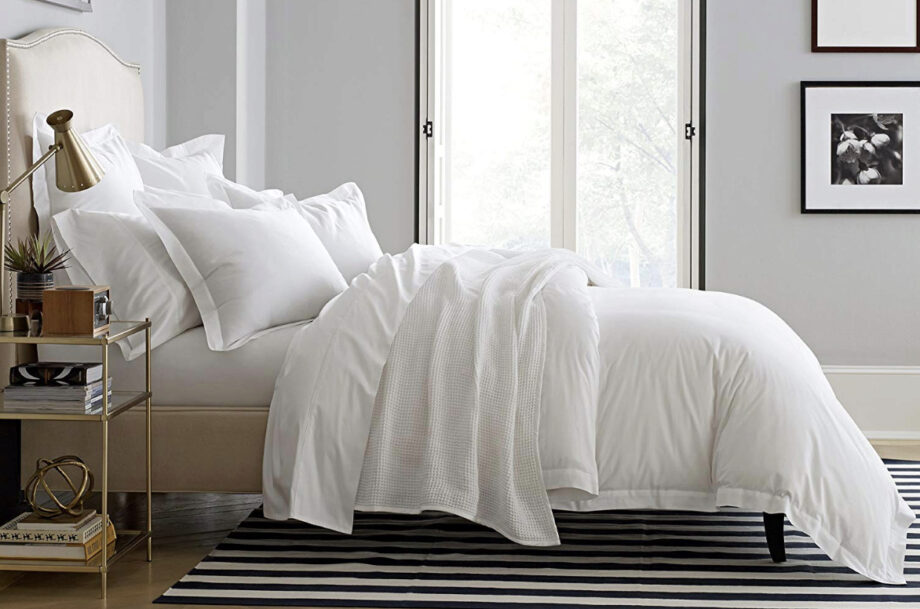 Why We Love Them
I enjoy the fact that Boll & Branch sheets are organic and luxurious. Normally, with organic products, you're paying for and getting something organic and not much else. Here, I am paying for organic and also getting high-end products in return.
Boll & Branch says their sheets are soft straight out of the box. They weren't kidding. The Signature Soft sheets I tried were exactly as advertised. The company developed and put its name behind its Signature Soft material. Then they went out and expanded their sheet universe with different styles, fabrics, and designs.
That is why Boll & Branch says they have something "for every bedroom." Percale for lightweight structure. Linen to stay cool during the summer. Luxury flannel for the winter. That's a tough thing to pull off when you're attempting to do business sustainably and ethically at every turn. 
Yet, here we are anyway. Like I said, there is so much to like about this brand and these sheets.
What They Are Made Of
Boll & Branch sheets are made from organic cotton. Simple, right? Not so simple when you consider they come in four different fabric styles and eight different types, each that fit twin to split king sizes.
The Signature Series is named for the company's own organic cotton fabric. They describe it as "supersoft" and "cloud weight." These sheet sets help regulate temperature for sleepers. The Signature sheets come in classic hemmed, banded and striped versions and are Boll & Branch's best sellers.
The Flannel series is also made of organic cotton. That is an upgrade from most flannel sheets. Obviously, the heavier feel of flannel helps sleepers stay warm during the cooler months of the year.
The Percale series is the upscale, hotel-quality version that some consumers crave. (Well, consumers who spend a lot of time in hotels and can spot a great hotel sheet from 20 paces.) These organic cotton sheets have a crisp, tailored look and feel that keeps that sleeper cooler than other versions.
The Chambray sheets hit the middle of the road. They have good structure while still feeling soft. The Chambray set will keep sleepers at a neutral temperature.
Pros and Cons
Pros
Cons
Three different types of fabric in every
size permutation

Many styles within each fabric choice

Can buy sheets in sets or a la carte

Most types keep you at a neutral
temperatureCompany stands behind ethical
practices

Company stands behind sustainable practices

30-day return policy

No warranty on sheets
Who is Boll & Brand Sheets Best For?
They're great for anyone who cares that companies they do business with grow, produce and sell their products with an eye towards ethical practices.
They're great for anyone who cares about the earth but doesn't want to give up high-end products like comfortable sheets.
Boll & Branch sheets are great for anyone who likes to consider a lot of options before they buy, as well as anyone who believes upgrading their sheets will help them sleep better at night.
RELATED: Best Sheets Guide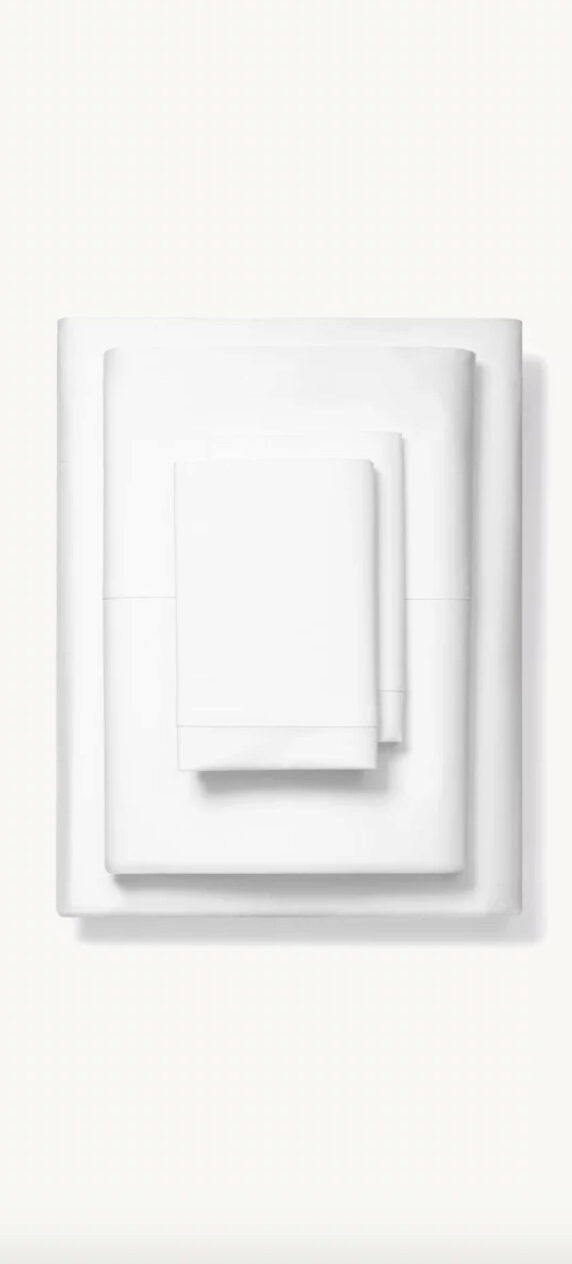 Sizes and Pricing
STYLE
TWIN
TWIN XL
FULL
QUEEN
KING
KING w/STND CASES
CAL KING
SPLIT KING
SIGNATURE

CLASSIC HEMMED

$200

$210

$220

$240

$250

$250

$260

$295

SIGNATURE BANDED

$210

$220

$230

$250

$250

$260

$270

$305

SIGNATURE STRIPED

$210

$220

$230

$250

$250

$260

$270

$305

FLANNEL SET

$230

$240

$250

$280

$290

$290

$300

$315

PERCALE TAILORED

$210

$220

$230

$250

$250

$260

$270

$305

CHAMBRAY TRI- STITCH

$210

$220

$230

$250

$250

$260

$270

$305
Shipping and Returns
Boll & Branch ships bedding for free in the U.S. You can upgrade to overnight or 2-day shipping for a fee. Deliveries arrive Monday through Friday. There is no weekend delivery.
If you want to send anything back, you have 30 days to figure that out. That's all the time you get since Boll & Branch don't accept refunds after that. If you return an item, you will receive a full refund minus shipping costs. Credit card refunds should show up on your account within a week after the company receives the returned products.
About Boll & Band 
When you consider we are talking about bedding here,  Boll & Branch promises customers quite a bit beyond a range of color choices, good fit, and comfortable materials.
They promise customers that they will be working with an ethical company that promises customers they are buying organic and sustainably produced goods. For example, instead of using pesticides on their cotton, their farmers plant insect-repelling marigolds nearby instead.
Boll & Branch also promises customers their company works to economically uplift the communities in which they work. And they promise to pay their employees a living wage and treat them fairly.
Conclusion
When you buy Boll & Brand bedding products, you buy a piece of the Boll & Brand ethos.
You buy it figuratively, knowing the company has a sterling reputation for Fair Trade and eco-friendly business practices. And you buy it literally when your sheets show up in the sexiest packaging you'd ever want to see from a "green" company. (They ship your sheets in boxes and bags made from leftover material!)
The sheets do not disappoint either. They feel soft as soon as you unwrap them. They keep you cool with fabrics like linen and regular cotton, which wick away moisture. They are durable since they hold up, and get softer, with every spin in the washing machine.
Boll & Branch ticks every box. If you want to upgrade your bedding without sacrificing quality, you have come to the right place.