Best Mattresses for Adjustable Beds
•
Disclosure: By clicking on the product links in this article, Mattress Nerd may receive a commission fee at no cost to you, the reader. Read full disclosure statement.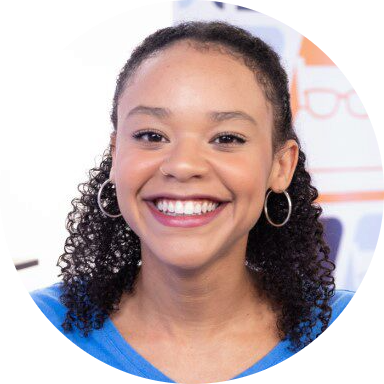 Methodology
Our team of Certified Sleep Science Coaches has reviewed hundreds of mattresses and sleep products for over eight years using hands-on testing. We assess each sleep product for comfort, support, cooling, firmness, pressure relief, and more. Learn more.
In This Article
We'll detail our favorite mattresses that are compatible with your favorite adjustable base.
Whether you recently invested in a new adjustable base or have been sleeping on one for years, finding a compatible mattress can present a challenge, even for the best adjustable beds. Unfortunately, not all mattresses on the market are adjustable-bed compatible. If you've been struggling to find the best mattress for your adjustable bed, we're here to help.
Out of the hundreds of mattresses we've tested and reviewed, the Mattress Nerd team considered 10 mattresses for this list, but narrowed it down to our favorite six. I'll share those picks with you as well as a buyer's guide to finding the right mattress for your adjustable bed, including key shopping considerations, types of mattresses that work with adjustable bases, and tips for choosing the right mattress for your bedroom.
The Best Mattresses for Adjustable Beds 2023
Video Review
Chosen by Experts and Advocates
The Mattress Nerd team consists of mattress and bedding experts and certified sleep science coaches. This group hands-on tests and reviews each mattress. We curated this list based on bed frame compatibility and overall performance in areas such as durability, temperature regulation, motion isolation, pressure relief, and more. To learn more, visit our review process.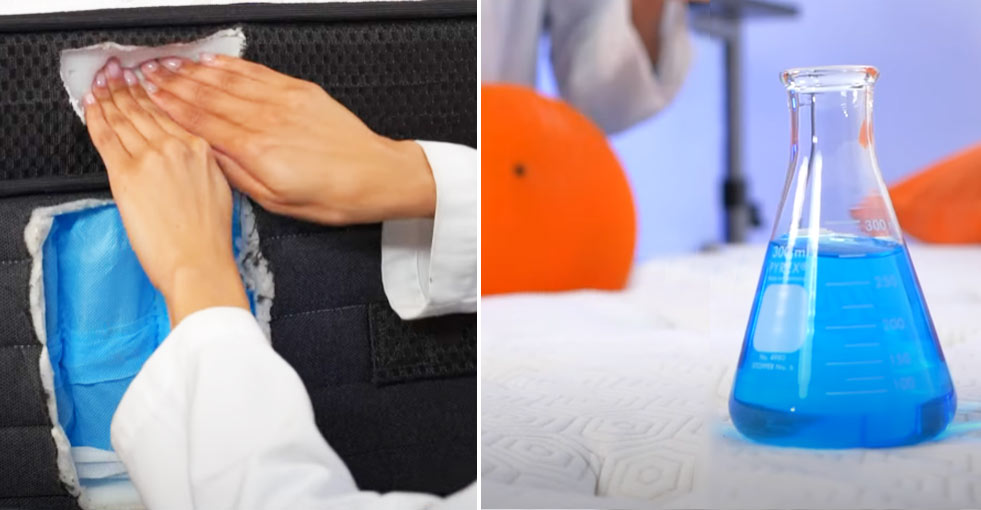 Nerd's Pick – Saatva Classic
Pros
Multiple firmness options
Cons
Doesn't isolate motion well for light sleepers
The Saatva Classic is a luxury innerspring mattress that's available in three firmness levels, two heights, and is adjustable-bed-compatible. While all-foam mattresses are often recommended for adjustable bases due to their flexibility, they can tend to sleep hot. The Saatva brings the best of both worlds to the table for adjustable bed owners, providing the comfort of memory foam with thick top layers and the breathability and airflow of a coil-on-coil core. It is also one of our favorite picks for the best online mattresses.
If you select Saatva, you'll be treated to white glove delivery and can choose the firmness level that works best for your sleeping position. The Saatva is available in two heights, but the brand recommends the 11.5" option for use with adjustable frames (use of the 14.5" option with an adjustable base voids the warranty).
There's an option for a Split California King, for couples with different sleeping preferences. The Saatva Classic comes with a 365-night sleep trial and a Lifetime warranty.
How We Select the Nerd's Pick
Our Nerd's Pick is what we like to call our "overall, works for everyone option." And if there's one bed we continue to recommend for the widest range of folks, it's gonna be the Saatva Classic Mattress because it comes in customizable firmness levels and has durable materials, which support all body types. Be sure to check out our other mini-reviews to be sure Saatva is the one for you.
Who Might Like the Saatva Classic Mattress
Hot sleepers: The Saatva Classic contains a dual-coil chamber—pocketed coils atop innerspring coils. This feature provides an abundance of airflow to the mattress, allowing your body heat to escape the foam layers, which keeps you cool.
Combination sleepers: That dual-coil layer also adds exceptional bounce to the mattress, making it easy for combination sleepers to move from sleeping position to sleeping position.
People with back pain: Saatva contains both lumbar and Zoned Support. Lumbar support keeps back sleepers aligned and Zoned Support keeps side sleepers aligned—proper spinal alignment prevents back pain from your mattress.
Who Might Not Like the Saatva Classic Mattress
Memory-foam lovers: Folks who enjoy the cozy cradle of memory foam may not jive with the Saatva Classic. It has more of a bouncy feel with a slight cushion.
Couples: Anyone who sleeps with a partner, and easily wakes from their movements, should prioritize a mattress with excellent motion isolation. The coil layers contribute too much motion transfer across the mattress for co-sleepers.
Budget shoppers: We consider a budget mattress to fall anywhere between $500 to $1,000 for a Queen, and Saatva is more expensive given its luxury features, generous policies, and white glove service.
See our full Saatva Classic mattress review to learn more.
Best Mattress for Adjustable Beds for Couples – Puffy
Pros
Offers good pressure relief to all sleeping positions
Surprisingly responsive for an all-foam bed
The Puffy has a simple construction. You get five layers of foam, made with patented gel-infused memory foam for cooling and motion isolating base foams for support—both of which are crucial for couples, since motion isolation is going to help stifle your partner's movements and two bodies in one bed can lead to a lot of heat retention. That gel should help neutralize body heat, but the mattress won't be actively cool because of its all-foam construction.
It has a medium-firm feel, a 6 out of 10 on our firmness scale, that blends contouring support with some nice pressure-relieving comfort. This universal feel will work for a wide range of folks, but especially for back and side sleepers. Plus, this foam bed will have no problem working with the adjustable base of your choice.
Who Might Like the Puffy Mattress
Side sleepers: Our pressure relief test showed great pressure distribution from the Puffy. Great pressure relief means that side sleepers should sleep comfortably without fear of hip or shoulder pain.
Combination sleepers: Though most foam mattresses lack responsiveness and can make you feel a bit "stuck" in the layers, Puffy offers responsive foams—combo sleepers should have an easy time switching sleeping positions.
Folks with back pain: Along with offering good pressure relief, Puffy also offers great spinal alignment for back and side sleepers. Proper alignment helps to prevent back pain from your mattress.
Who Might Not Like the Puffy Mattress
Hot sleepers: Though Puffy is infused with cooling gel foam, it may not be enough for hot sleepers because foam mattresses tend to hold onto your body heat. At best, the gel helps with temperature neutrality.
Heavy people: We gave the Puffy a 2.5/5 in our durability tests, meaning that it should last you at least five years before it shows signs of sagging or deterioration. Heavy folks need a more durable mattress to keep them supported for years.
Those who want a super soft or firm mattress: Puffy has that middle-of-the-road firmness level—not too soft and not too firm. If you prefer one extreme over the other, we suggest trying out the Helix Dawn Luxe or the Puffy Royal Hybrid.
See our full Puffy mattress review to learn more. Not into the Puffy? Well, we have a full list of the best mattresses for couples for you to check out.
Best Value Mattress for Adjustable Beds – Helix Midnight
Cons
Not as responsive as we hoped
Heavy stomach sleepers may not love the feel
When we choose a "best value" pick, we consider everything you get with your purchase! While it may not be the cheapest mattress, it has a lot to offer. Enter: The Helix Midnight mattress—a medium-firm, hybrid bed from Helix's base model line. It features a mix of cushioning foam and supportive coils for a balanced feel.
The top comfort layer is made from Helix's proprietary "Memory Plus Foam", designed to be soft enough to relieve pressure on the joints, like the shoulders and the hips. You'll stay elevated on the mattress surface, thanks to the individually wrapped coils, while still being able to sink into the top comfort layer.
Plus, our performance testing showed minimal motion transfer, so if you sleep with a partner, the Helix Midnight will also work for you. And while not advertised on their page, we consulted with Helix to ensure the Midnight is compatible with an adjustable base.
Who Might Like the Helix Midnight Mattress
Side sleepers: Folks that sleep on their sides need a straight spine to prevent back pain and pressure relief to prevent hip and shoulder pain. Helix's coil layer does a great job at maintaining proper alignment and the thick foams ease pressure from those joints.
Couples: Ideally, all couples would have a mattress that keeps motion from transferring across the bed, but they'd also have a mattress responsive enough for sex. Helix has average responsiveness and above average motion isolation, so couples should enjoy the mattress.
Hot sleepers: Helix features a system of pocketed coils, which provides airflow throughout the mattress.
Who Might Not Like the Helix Midnight Mattress
Heavyweight stomach sleepers: Stomach sleepers who weigh over 230 lbs need a firmer bed than the Midnight to keep their hips elevated. If this sounds like you, we recommend the Helix Plus.
Combination sleepers: Coils layers usually provide an abundance of responsiveness to the mattress, but Helix has thick foam layers that help mute motion, which stifles some of the ease of movement.
See our full Helix Midnight mattress review to learn more. Not sold on Helix? Check out the best mattresses for the money for similarly priced picks.
Best Luxury Mattress for Adjustable Beds – Nolah Evolution
Pros
Multiple firmness options
Cons
Stomach sleepers most likely won't stay aligned
Nolah's best-selling model, the Evolution, is a 15" thick, hybrid bed, made with durable support and advanced built-in features that make your investment worthwhile. You get a seven-layer construction filled with Nolah's own patented technology, advanced cooling features, great pressure relief, motion isolation for couples, responsiveness, and the proper support to maintain healthy spinal alignment.
Plus, you can select your preferred feel by choosing between the three firmness options, so this bed will be comfortable for all sleeping positions and can support all body types. There's also a Split King option and you can add on Nolah's adjustable base as a bundle, for additional savings.
Who Might Like the Nolah Evolution Mattress
Side sleepers: The Nolah Evolution's plush feel is a great match for side sleepers' needs. The pilowtop layer lets the hips and shoulders sink in instead of feeling jammed into the mattress.
Heavy people: Heavyweight folks need a supportive, durable, and cooling mattress. The Nolah Evolution delivers tenfold with it's thick robust profiles and abundance of cooling materials.
Seniors: We give the edge support on the Evolution mattress a *chef's kiss* because of that reinforced perimeter. This feature is what seniors need to easily move in and out of bed.
Who Might Not Like the Nolah Evolution Mattress
Stomach sleepers: Stomach sleepers and plush pillow tops usually don't mix. The soft foams in the top layer cause stomach sleepers' hips to sink too far down, throwing the spine out of alignment.
Firm mattress lovers: Though the Evolution mattress comes in three firmness options, the top layer comes with a lot of softness that allows you to sink into the mattress. If you like the opposite feel, we suggest the Helix Twilight Luxe.
Folks on a budget: Since the Evolution is a luxury mattress, it comes with a luxury price tag (around $2,500 before any discounts). If you're shopping on a budget, try out the DreamCloud.
See our full Nolah Evolution mattress review to learn more. Not interested in Nolah? We curated a best luxury mattresses list for you to peruse.
Best Affordable Mattress for Adjustable Beds – Nectar
Pros
Excelled in our pressure map testing
Top-notch motion isolation
Year-long sleep trial and Lifetime warranty
Cons
Too soft for most stomach sleepers
We know better than anyone how expensive mattresses can be. But our next pick is one of the least expensive quality beds out there that doesn't sacrifice on comfort or top features: the OG Nectar. This popular bed comes with three layers of foam and has a medium-firm firmness level, or a 6 out of 10 on our firmness scale.
While this bed is not the most cooling option out there, it does have a breathable cover and gel-infusion in the top foam to help mitigate body heat retention. And if you sleep with a partner, our performance testing showed excellent motion isolation capabilities. So if you or your partner tosses and turns, this bed should stifle that motion at the source, and prevent it from transferring across the bed.
Who Might Like the Nectar Mattress
Light sleepers: Nectar's all-foam construction leads to excellent motion isolation, which keeps your partner's movements from disturbing you and your sleep.
Hot sleepers who love foam: Foam doesn't sleep cool because it uses your body heat to conform to your shape and relieve pressure. Nectar uses gel foam and a cool-to-the-touch cover to help with body heat retention, but it won't sleep actively cool.
People with hip and shoulder pain: Our mattress tests showed great results for pressure point relief, meaning that Nectar is a great option for folks with joint pain.
Who Might Not Like the Nectar Mattress
Seniors: Nectar has poor edge support, which seniors need to get in and out of bed.
Average to heavyweight stomach sleepers: Nectar sinks down too far to keep the hips of most stomach sleepers elevated.
See our full Nectar mattress review to learn more. Nectar not your style? Try out one of the best affordable mattresses, instead.
Best Cooling Mattress for Adjustable Beds – The WinkBed
Cons
Doesn't isolate motion well
Reviewers complain of off-gassing smell
Last but not least, we have a solution for you hot sleepers out there. If you're going to invest in a new bed, it better help you sleep cool— right? Well, the WinkBed works for all body sizes and comes with multiple firmness options. Choose between soft, medium, firm, and plus, specifically made to accommodate plus sized individuals.
When it comes to hot sleeper-friendly features, this mattress has a cooling TENCEL cover, gel-infused foam, (designed to contour the body without absorbing heat) and an innerspring coil system for great airflow and breathability.
Who Might Like the WinkBed Mattress
Seniors: Not only does WinkBed allow you to add white glove delivery and in-home setup to your cart, but this mattress has great edge support for those who need help getting out of bed.
Heavy people: WinkBed has a "Plus" model made for heavyweight body types. This bed is extra supportive, cooling, and durable.
Combination sleepers: The individually wrapped coils inside of WinkBed make for easy movement, including sex and changing sleeping positions throughout the night.
Who Might Not Like the WinkBed Mattress
Light sleepers: Because this bed has great responsiveness, it lacks motion isolation. So if you wake easily from your bed partner tossing, WinkBed may not be the best choice for you.
Memory foam lovers: The WinkBed has a really bouncy, elevating feel rather than the traditional foam, hugging, sinking feel.
See our full WinkBed mattress review to learn more. Want to look beyond WinkBed? Here's a list of the best cooling mattresses.
Mattresses for Adjustable Bed Frames: Buying Guide
Whether you're considering an adjustable bed frame or already have one at home, it's important to understand the key things to look for in a mattress to ensure you're getting the most out of the base. The mattress you choose can make or break your sleeping experience with regard to comfort, depth of sleep, and how much you enjoy the adjustable frame.
In this buyer's guide, we share an overview of the types of mattresses available that work with adjustable bases, shopping considerations that are unique to adjustable bed mattresses, and how to choose the right mattress for you.
Mattress Types
Most mattresses fall into one of five categories with regard to type: all-foam, latex, innerspring, hybrid, and airbed. In general, all-foam mattresses work best with adjustable bed frames, but any mattress style can work with an adjustable frame if it is flexible and not too thick. Foam mattresses tend to be the most popular option due to their flexibility and comfort, but many hybrid bed manufacturers also make adjustable-base compatible beds as well.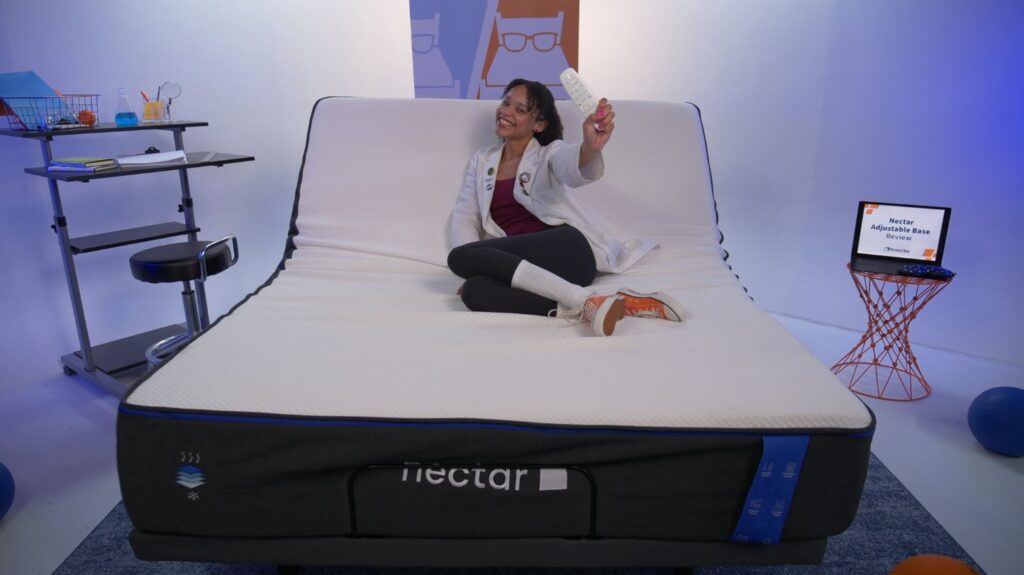 What to Consider in a Mattress for an Adjustable Bed
Flexibility
The best mattresses for adjustable beds should be inherently flexible, which will allow the mattress to move with your bed frame without strain. In general, memory foam mattresses and latex mattresses work best with adjustable frames because they flex and bend easily.
While innerspring and hybrid mattresses tend to be less flexible due to their coil support cores, some mattress brands make these styles with adjustable beds in mind and strategically alter their construction so that they flex and bend more easily.
Durability
Durability is absolutely essential when choosing an adjustable mattress. Your mattress will not only endure the nightly weight of your body and movements but the frequent moving and bending required by the frame. Durable mattresses will hold up over time and resist damage or creasing along the folds.
Size and Thickness
The size of your mattress is a key shopping consideration whether you have an adjustable frame or a standard frame, but owners of adjustable bases must keep both the mattress's height and dimensions in mind when shopping for the right fit.
If the mattress you select for your adjustable base is too tall, it may not fit the frame correctly or feel comfortable when the head of the base is elevated. Alternatively, if the mattress is too thin, it may move easily but won't provide the comfort you need to obtain a good night's sleep. Mattresses that measure anywhere from 9" to 13" thick work well with adjustable bed bases.
Split King, Full King, or Standard
Mattresses are most commonly sold in Twin, Twin XL, Full, Queen, King, and California King sizes, and some mattress manufacturers make their beds in Split Queen, Split King, and Split California King sizes. Split mattresses have the same dimensions as the non-split versions of the mattress but have been split down the middle so that the individual sides of the bed can be adjusted independently—a great option for couples with different sleep preferences.
How to Pick the Right Adjustable Base
Whether you've invested in an adjustable bed frame for its zero-gravity effects or high-tech features (like a power base, remote controls, massage features, under-bed lighting, smartphone apps, favorite positions settings, or USB ports) choosing the right mattress to pair with it is essential to ensuring you get the most out of your investment. For a head start in your search, check out our list of the best adjustable beds.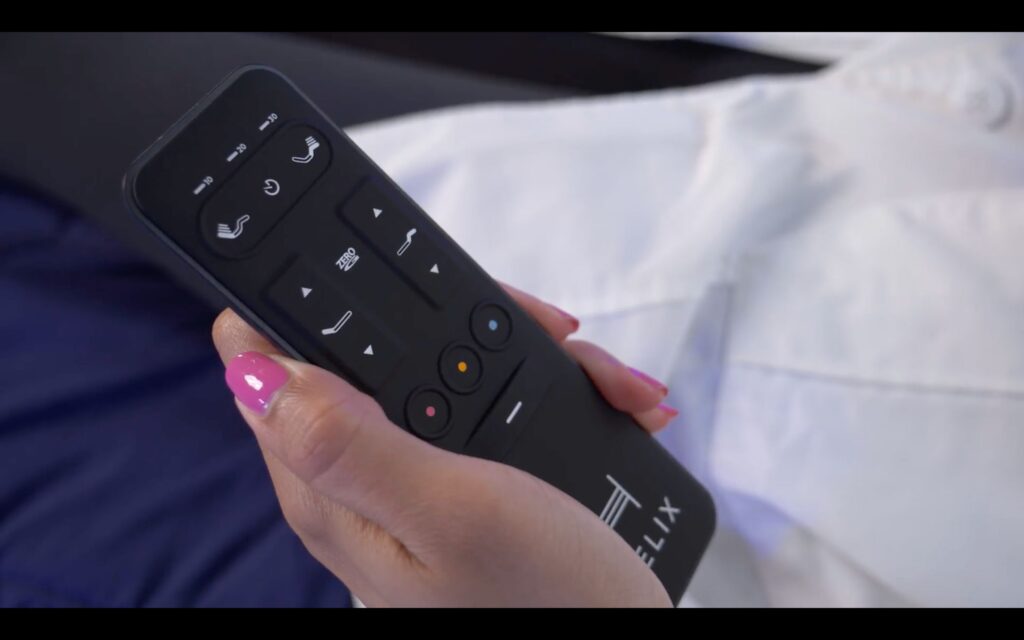 We recommend deciding on the type of new mattress (hybrid, all-foam, or other) you want to buy first. From there, you should use our list above and do research to refine mattress options based on those you know are adjustable frame-compatible.
Next, consider the most important performance factors and characteristics of your ideal mattress. Do you have pressure points that need relief? Is memory foam a non-negotiable? Do you want a thinner bed that makes it more comfortable to watch TV when sitting upright? Do you need Zoned Support for back pain? Make a list of what's important to you and shop with these considerations in mind.
Recap of the Best Mattresses for Adjustable Beds
Final Thoughts
Your new mattress should make using your adjustable base enjoyable, whether that means using the full-body massage feature, easily reaching your nightstand, or watching TV in bed. This list of the best adjustable beds should help bring you one step closer to finding a product that works seamlessly with your adjustable base.
FAQs
How thick should a mattress be for an adjustable bed?

Your mattress should ideally be 9 to 13 inches thick when you pair it with an adjustable base. If the mattress is too thin, it won't be as comfortable or durable as you move it around every night. If a mattress is too thick, it may not fit the adjustable base altogether. We recommend checking out the dimensions of your adjustable base against the dimensions of your mattress to find the best fit.
Can any mattress be on an adjustable bed? 

Adjustable bases don't just fit every mattress that exists. That mattress has to be flexible, durable, and compatible with your base. The best place to check if a mattress works with an adjustable base is the warranty. The warranty lays out every type of foundation compatible with that mattress. Failure to adhere to that advice could void your warranty.
Can all memory foam mattresses be used on adjustable beds? 

Most memory foam mattresses work well with an adjustable base because foam is incredibly flexible. All-foam beds can bend and move along with the base without sacrificing comfort. That doesn't mean all memory foam mattresses work with adjustable beds. Be sure to check your mattress's warranty for base compatibility requirements.
Are adjustable beds good for side sleepers? 

Adjustable beds are a great choice for side sleepers experiencing pain in the hips, shoulders, or low back. You can set your adjustable base up with a slight elevation that suits your body type to help ease this pressure.
What is the healthiest way to sleep on an adjustable bed? 

It's healthiest to sleep on your side or back when using an adjustable base. If you sleep on your stomach, moving the adjustable base will just throw your spine out of alignment. For side and back sleepers, that elevation can help reduce or prevent back pain.