Best Wedge Pillows
•
Disclosure: By clicking on the product links in this article, Mattress Nerd may receive a commission fee at no cost to you, the reader. Read full disclosure statement.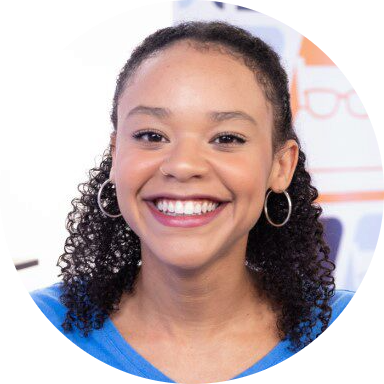 Methodology
Here at Mattress Nerd, we've tested hundreds of sleep products to bring you unbiased, expert reviews of the top brands.
In This Article
Learn about our favorite options if you're shopping for a wedge pillow.
A wedge pillow is a pillow with a sloped shape that's useful for sleepers with unique health needs. In most cases, wedge pillows are designed to alleviate chronic or post-surgery pain and have an orthopedic design with a gradual slope that allows sleepers to elevate their heads. This elevation promotes blood flow and takes the pressure off areas with aches and pains. Wedge pillows can also be used to alleviate pain in other areas of the body, including the shoulders, head and neck, upper body, knees, legs, and feet.
In addition to aiding in pain alleviation and improving circulation, wedge pillows are known to benefit those who experience acid reflux, sleep apnea, or heavy snoring. If you struggle with any of these health issues and are considering buying a wedge pillow, this guide should help. Below, we share the best wedge pillows available today along with a buyer's guide to finding the best wedge pillow for you.
Disclosure: By clicking on the product links in this article, Mattress Nerd may receive a commission fee at no cost to you, the reader. Read full disclosure statement.
Best Wedge Pillows
Wedge Pillow Buying Guide
Depending on their design, wedge pillows can ease the symptoms of acid reflux, GERD, sleep apnea, post-surgery pain, poor circulation, and various other medical issues. They can also serve to meet the preferences of sleepers who enjoy sitting up in bed and can help alleviate pain from pressure points around the neck, head, shoulders, and spine.
Below, we explore the types of wedge pillows available and share considerations for purchasing a wedge pillow. If you're a first-time buyer, this guide should help you choose the best wedge pillow for your body size, sleeping position, any existing medical condition, preferences, and budget.
Types
There isn't much variation in wedge pillows with regard to type, as the overwhelming majority of wedge pillows feature a triangular, sloped design. The feature that differentiates one wedge pillow from the next is typically size and incline. The incline of the pillow will determine whether it's more appropriate for low back pain or neck pain, for example, and whether it can be used for leisurely activities like reading.
Wedge pillows can be suitable for side sleepers, stomach sleepers, and back sleepers. They can also help those who suffer from acid reflux, GERD, neck, shoulder, or back pain, poor circulation, have post-surgery pain. Even individuals who simply enjoy watching TV or reading in bed can benefit from a wedge pillow.
Other Considerations
These are considerations to keep in mind when browsing wedge pillows:
Shape

—The vast majority of wedge pillows are triangular in shape due to the incline in their design. Some wedge pillows feature a contour (space for the head or shoulders).

Size

—Wedge pillows come in a variety of widths, lengths, and heights. A wedge pillow should be large enough to cushion your head, neck, shoulders, and upper back. Thinner pillows are usually best for lower back issues, whereas firmer, thicker pillows work well under the knees and under the head of those suffering from sleep apnea or acid reflux.

Incline

—In general, if the thickest part of the pillow measures 7" or thicker, you're in good shape. Some pillows measure as thick as 12 inches, which is more suitable as a backrest or headrest for reading, watching TV, or working in bed.

Material Composition

—Almost all wedge pillows are made from memory foam. The covers, however, will vary in material composition. Look for wedge pillows with cooling fabrics like bamboo if you sleep hot.

Layers/Construction

—Wedge pillows are made from either one triangular piece of foam or layers of soft and firm foam.

Cleaning

—If you plan to sleep on the pillow every night, we recommend finding a model with a machine-washable cover. This will help encourage regular washing to keep the pillow clean and dust-mite free for healthy sleeping.

Cost

—Wedge pillows can cost $100 or more, but many models are available for $50 to $75. Much like mattresses and bedding, price-point is often tied to the quality of the materials and the product's longevity.
How to Pick the Right Wedge Pillow for You
When shopping for a new wedge pillow and comparing different brands and models, we recommend taking the above considerations into account. To make the process a little easier for you, here's a list of questions to ask to help you choose the best wedge pillow for your situation.
What's your wedge pillow budget?
Most wedge pillows are available for under $50, but some wedge pillows can cost as much as $100. As mentioned earlier, the price point of a wedge pillow is often directly correlated with its durability and quality. This is something to consider when deciding how much you want to spend.
Do you tend to move throughout the night or stay still?
A wedge pillow with a steeper slope that's lightweight will move throughout the night if you tend to change positions frequently. If you're a combination sleeper or sleep restlessly, we recommend a heavier wedge pillow that will stay in place throughout the night.
Do you sleep hot?
There's nothing worse than waking up in a hot sweat in the middle of the night. If you tend to sleep warm, consider wedge pillow options with features and material that improve breathability. Consider wedge pillows with breathable materials like rayon from bamboo.
What firmness preferences do you have?
Most wedge pillows on the market have a 'medium-firm' or 'firm' feel. The pillow's firmness should be included in the product description. Customer reviews can provide more detailed information about this as there's no standardized way for brands to designate firmness.
Do you struggle from a medical condition like snoring, acid reflux, or poor circulation?
Wedge pillows with higher inclines are best for individuals who snore, have GERD, or have acid reflux. The higher incline will elevate the head to a level that reduces snoring symptoms and physically prevents stomach acid from rising into the esophagus.
Do you plan to use the pillow to combat pain or simply to enjoy reading and watching TV in bed?
The highest incline wedge pillow models available are what you should be looking for if you're purchasing the pillow for leisure activities in bed like reading, watching TV, and sitting upright. Low wedge pillows with moderate inclines won't be sufficient enough for sitting up in bed and can lead to neck strain if you try to use one for the aforementioned activities.
What are the return, shipping, and warranty policies on the pillow?
Most online wedge pillow retailers and third-party websites that sell wedge pillows will offer sleep trials, meaning you can test the wedge pillow for a limited period of time (usually 30 to 90 nights) and return it if you're not satisfied. We also recommend considering the wedge pillow's shipping and return policies and costs, which may be free depending on the retailer. Finally, be sure you're aware of the pillow's warranty prior to purchase. Warranty coverage for wedge pillows varies by brand, model, and retailer, but most wedge pillow warranties cover defects for up to three years or less. Some wedge pillows do not come with any warranty coverage.
Recap: Best Rated Wedge Pillows