Polysleep Pillow Review
•
Disclosure: By clicking on the product links in this article, Mattress Nerd may receive a commission fee at no cost to you, the reader. Read full disclosure statement.
The Mattress Nerd's Take: The Polysleep pillow is an adjustable memory foam pillow. The cover is cotton filled with synthetic fiber, so it's plush and soft, and inside are four layers of memory foam in varying sizes. You can remove and reorder foam layers to adjust the loft. It's supportive, with a medium firmness.
Who It's Good For
All sleeping positions

Shoppers who want a customizable pillow

Sleepers who want a mix of soft and support
Who It's Not Good For
Hot sleepers

Budget shoppers

Sleepers who want a firm memory foam pillow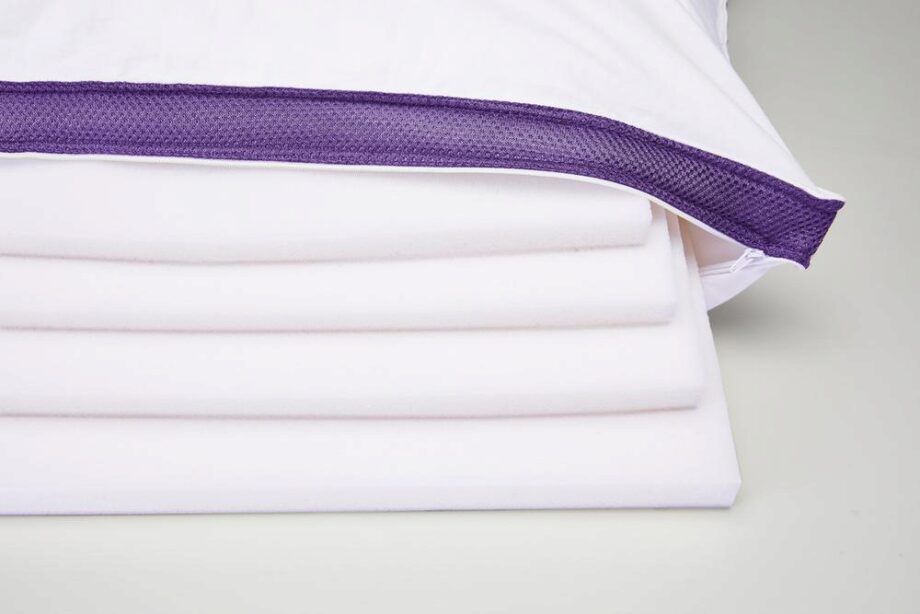 Look Inside
The Polysleep pillow is made with a cotton cover with synthetic filling and the inner layers of the pillow are thin blocks of memory foam. The cover is basically a pillow itself, although it would be a very thin one without any of the memory foam layers. A stripe of purple mesh runs along the edge of the zipper. You can unzip an entire side of the pillow to remove or add foam layers.
The foam is Polysleep's "ventilated, antimicrobial viscoelastic hybrid foam"—quite a mouthful! The ventilation means that the foam is more breathable and has room for airflow. Antimicrobial means that the material is resistant to microorganism growth and viscoelastic foam is just a type of memory foam that is known for its contouring abilities.
The four layers of foam are different thicknesses, which allows for some flexibility in adjusting them. The first layer is 2", the second layer is 1.5", the third layer is 1.25", and the fourth layer is .75" thick.
Mattress Nerd Pillow Scores
To review pillows here at Mattress Nerd, we look at six main qualities: cooling, alignment, adjustability, quality of materials, care, and customer experience. We average those scores to come up with a total score for the pillow. We also look at how the pillow works for different sleeping positions, since every sleep style has different needs.
Total Score: 3.8/5
Side Sleeping
Side sleepers will need a higher loft pillow to keep their head and neck supported while they sleep on their side. I found the Polysleep pillow to work really well for sleeping on my side with three layers of foam and some side sleepers may even like all four layers, depending on their size and preferences. The foam is contouring and supportive, and the plush outer cover felt soft on my face.
For more options, see our best pillows for side sleepers.
Back Sleeping
Back sleepers should look for a medium loft on their pillow to keep their head supported but not lifted too high, which can cause neck pain and block airways. I thought the Polysleep was most comfortable for sleeping on my back with three layers of foam. The foam was supportive around my head and neck and the exterior cover makes the pillow feel soft like a more traditional down pillow.
See our ranking of best pillows for back sleepers for more information.
Stomach Sleeping
Stomach sleepers tend to need a low loft on their pillow so that their neck is aligned while they sleep. This is especially important for stomach sleepers since many turn their head and neck while sleeping, so you want to be sure they are protected.
For stomach sleeping, I found the Polysleep to be best with either just the 2" layer or two of the thinner layers together. The cover felt very soft to lie my face against and keeping the loft low helped keep my neck from feeling strained.
For more information, see our best pillows for stomach sleepers.
| | | |
| --- | --- | --- |
| Score for Side Sleepers | Score for Stomach Sleepers | Score for Back Sleepers |
| 4.5/5 | 4.5/5 | 4.5/5 |
Pros/Cons
Pros
Adjustability:

Being able to remove and add foam layers in the Polysleep pillow means that you can adjust it to the level that is perfect for you instead of having to guess if a pillow will be the right loft for you or not.

Mix of materials:

Having both the memory foam interior and plush cover that is basically a pillow itself gave this pillow a really nice feel. The exterior feels like a down pillow, but then you get the support of the memory foam.

Good for any sleeping style: Because you can adjust the Polysleep to be as tall as 9" or as short as 2", it works for every sleeping position.
Cons
Not cooling:

The Polysleep doesn't really incorporate much for cooling aside from the ventilated foam, so it's more of a temperature-neutral pillow. I wouldn't recommend it for really hot sleepers.

Not entirely washable:

If you have allergies or like to keep your bedding super clean, this may not be the best pillow for you. Only the cover is washable and Polysleep doesn't recommend machine washing it. The foam is antimicrobial, so that should help with allergies, but the foam layers cannot be washed.

Two sizes: The Polysleep pillow is currently only available in Standard and King sizes, so if you are looking for a Queen size or any specialty sizes, this probably isn't the pillow for you.
Sizing, Pricing, and Policies
| | | |
| --- | --- | --- |
| Size | Dimensions | Price |
| Standard | 19" x 26" | $115 |
| King | 19" x 30" | $125 |
Polysleep's sleep trial is 30 nights and they offer a three-year warranty on their pillows. Shipping is free within most of the United States and Canada.
FAQs
Is the Polysleep pillow good?
The Polysleep pillow is adjustable and works well for all sleeping positions, so yes it is a good pillow! Itu2019s good quality as well, so you know that it should last.
Can you wash the Polysleep pillow?
You can only wash the exterior cover of the Polysleep pillow, but not the inner layers of foam. And Polysleep recommends hand washing the exterior cover.n
Will the Polysleep pillow fit in my pillowcase?
The Polysleep pillow comes in two sizes, Standard and King, and they are designed to fit standard pillow cases for those sizes, so your pillowcase should fit just fine!nn
The Nerd's Final Take
Personally, I really like the Polysleep pillow. I love the combination of the filled, plush cover with the supportive foam layers on the inside, and I love that you can adjust the pillow to whatever loft suits you best. And because the foam layers are different sizes, you have some flexibility to get the exact right size for you.
I think the Polysleep's biggest drawback is that it isn't very cooling. This wasn't a big issue for me, but if you're someone going through menopause, who lives in a hot climate, or who just sleeps really hot, this pillow really can't offer you much to keep you cool.
The Polysleep comes at a pretty high price point, with the Standard size starting at $115, but it is made with high-quality materials and is very customizable. Additionally, you get a three-year warranty on the pillow in case there are any issues.
So it might not be best for hot sleepers and budget shoppers, but otherwise I would definitely recommend the Polysleep pillow.
Starting at $725
Polysleep Origin Mattress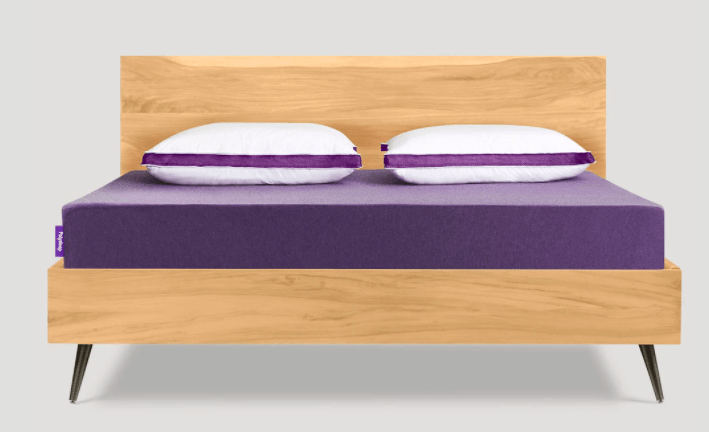 Starting at $1,695
Polysleep Zephyr Mattress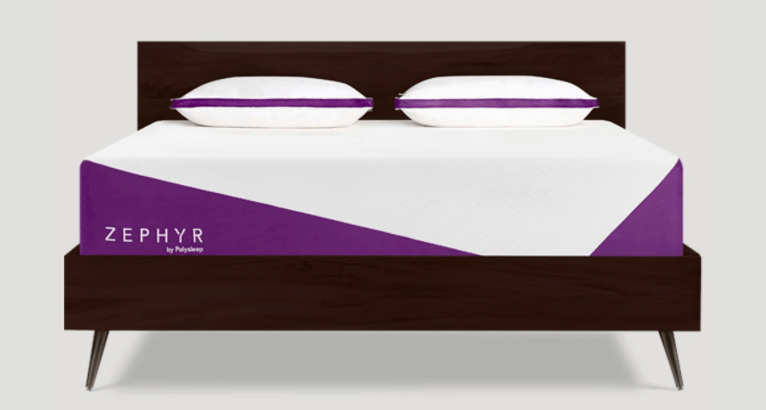 Starting at $850
The Polysleep Mattress