The Sleep Gap
•
Disclosure: By clicking on the product links in this article, Mattress Nerd may receive a commission fee at no cost to you, the reader. Read full disclosure statement.
More than one-third of the U.S. population isn't getting enough sleep.
While to some this may not seem to be a pressing issue, the negative effects of sleep deprivation are no resting matter. Research shows that lack of sleep contributes to high blood pressure, heart disease, obesity, diabetes, depression and dementia, making insufficient sleep a primary concern in the U.S and a major public health issue according to the CDC.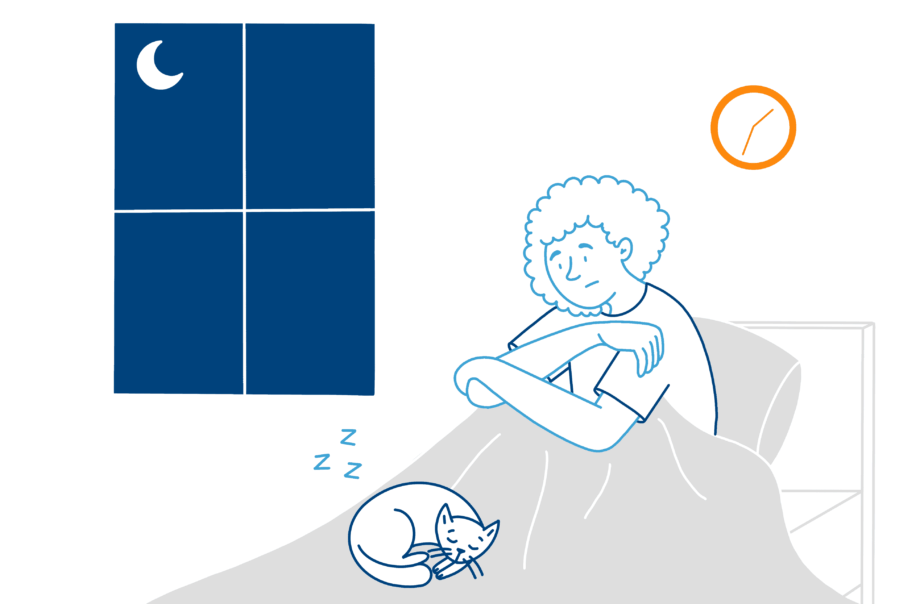 While trouble sleeping is a common trend across the country, this public health issue does not affect everyone equally.
Sleep deficits disproportionately affect people of color and individuals of lower socioeconomic means, leading to yet another example of racial and socioeconomic disparities in the public health sphere.
As a result, public health experts across the country have started diving deeper into the underlying causes of sleep inequality and investigating what can be done to close this sleep gap.
"If we can determine why African Americans sleep less," Dr. Dayna Johnson, assistant professor of epidemiology at Emory University's Rollins School of Public Health, says in a recent issue of Emory's Rollins Magazine, "We can perhaps find ways to ameliorate that, and in turn we could make some progress reducing the burdens of diseases like hypertension, diabetes, and heart disease in the Black community."
In this article we will explore recent findings and break down the underpinnings of the sleep gap, in an effort to help everyone get access to the sleep they both need and deserve.
Understanding Sleep Inequality
The unexpected death of Maria Fernandes is a tragic example of just how serious sleep inequality is.
Fernandes was a 32-year-old single woman who worked three part-time, minimum wage shifts in different Dunkin' Donuts locations across New Jersey.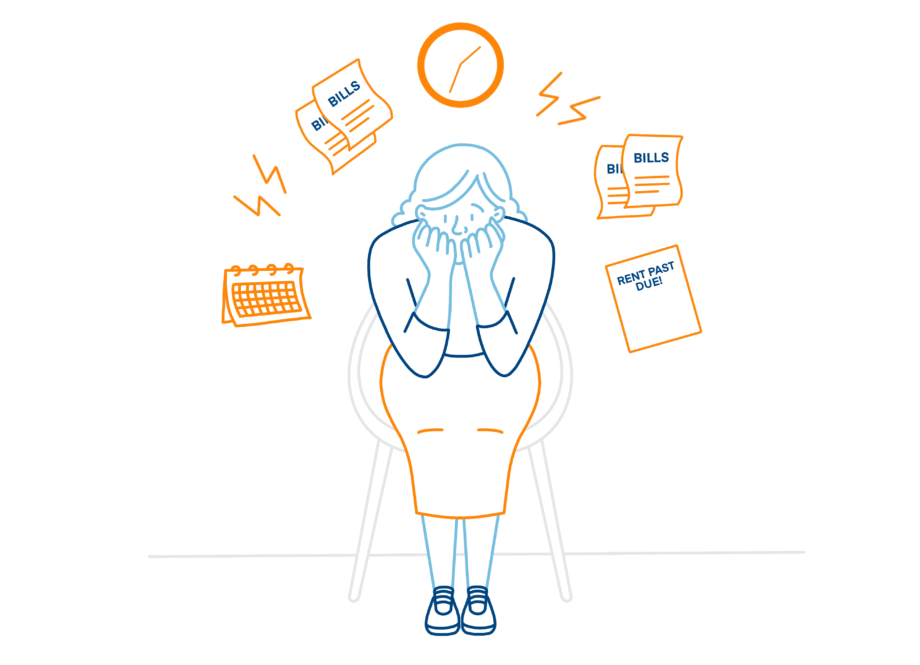 She would often catch an hour or two of sleep in her car between shifts and would leave her engine running.
Since she often slept with the engine running, she kept a container of fuel in the back of her SUV in case she ran out of gas. On August 25, 2014, she parked her car in the corner of a convenience store lot and settled in for a quick nap. She didn't know that the container of fuel had overturned, or that the fumes could end up killing her. Hours later, an emergency medical technician found her body reclined in the driver's seat, keys dangling from the ignition.
Fernandes' death brought front-and-center the struggle of low-wage workers in the U.S., a seismic disparity that creates divides around the country and disproportionately affects people of color, especially African Americans, and those with lower levels of education and socioeconomic status. Fernandes' story reflects a situation many other Americans face.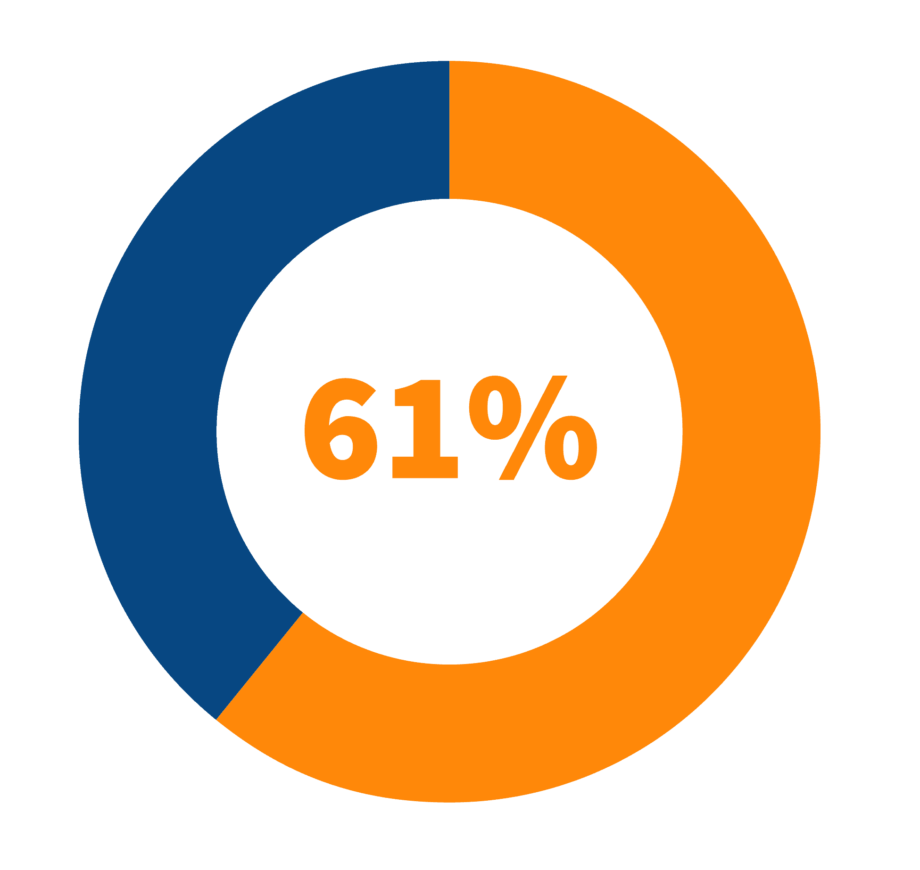 According to a 2015 study by public health researchers at the University of Pennsylvania, 61% of people who work multiple jobs sleep six hours or less at night.
Source:
University of Pennsylvania, 2015
Short sleepers also are more likely to have longer commutes, start work earlier, and get home later and are more likely to be minorities. A 2015 study conducted by the Multi-Ethnic Study of Atherosclerosis (MESA), found Black participants were five times more likely than white people to sleep less than six hours a night. Hispanic participants were 1.8 times more likely, and Chinese participants were 2.3 times more likely to sleep less than the white participants.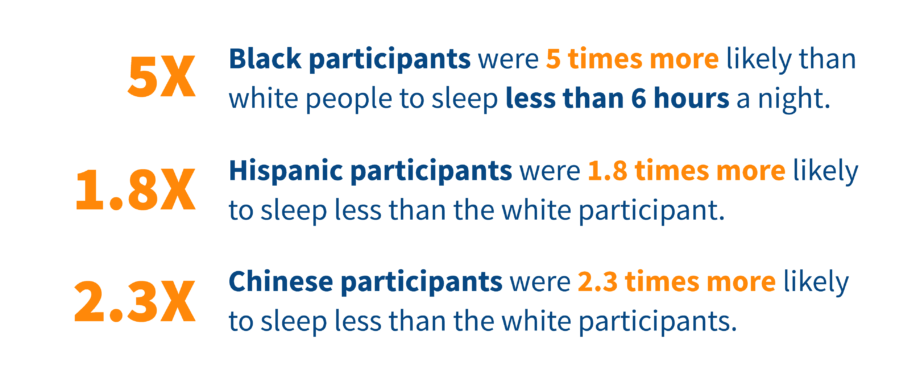 Because poor sleep contributes to a variety of mental and physical health issues, these studies that reveal the racial, ethical, and socioeconomic divide in the U.S. "present another opportunity to raise concerns about sleep patterns as both an unmet public health and social justice problem," Lauren Hale, an associate professor of preventive health, writes in the journal Sleep. The stress and sacrifices these individuals endure on a daily basis also adversely impact their sleep.
What is Contributing to the Sleep Gap?
The sleep gap facing America is not one that can be easily unpacked and resolved. It is a multifaceted issue that stems out of years of disparity and affects different races, ethnicities, levels of income, and education in different ways. In this section, we will take a look at just how much the sleep gap affects different subgroups of society.
Race, Ethnicity, and Sleep
The sleep gap among race and ethnic minorities isn't a new problem. Studies dating back to 1965 have consistently shown that race and ethnicity are a significant predictor of inadequate sleep.
An analysis published in BMC Public Health found that racial and ethnic differences play as much a role in an individual experiencing poor sleep as their health risks and medical conditions, leading researchers to suspect there is a causative relationship between the two.
Another study found racial and ethnic minorities also experience more sleep disorders like obstructive sleep apnea compared to the white population.
Education Level and Sleep
Researchers from Johns Hopkins Bloomberg School of Public Health investigated whether education level impacted sleep and found that individuals with a less formal education were more likely to sleep less than those with a formal level of education.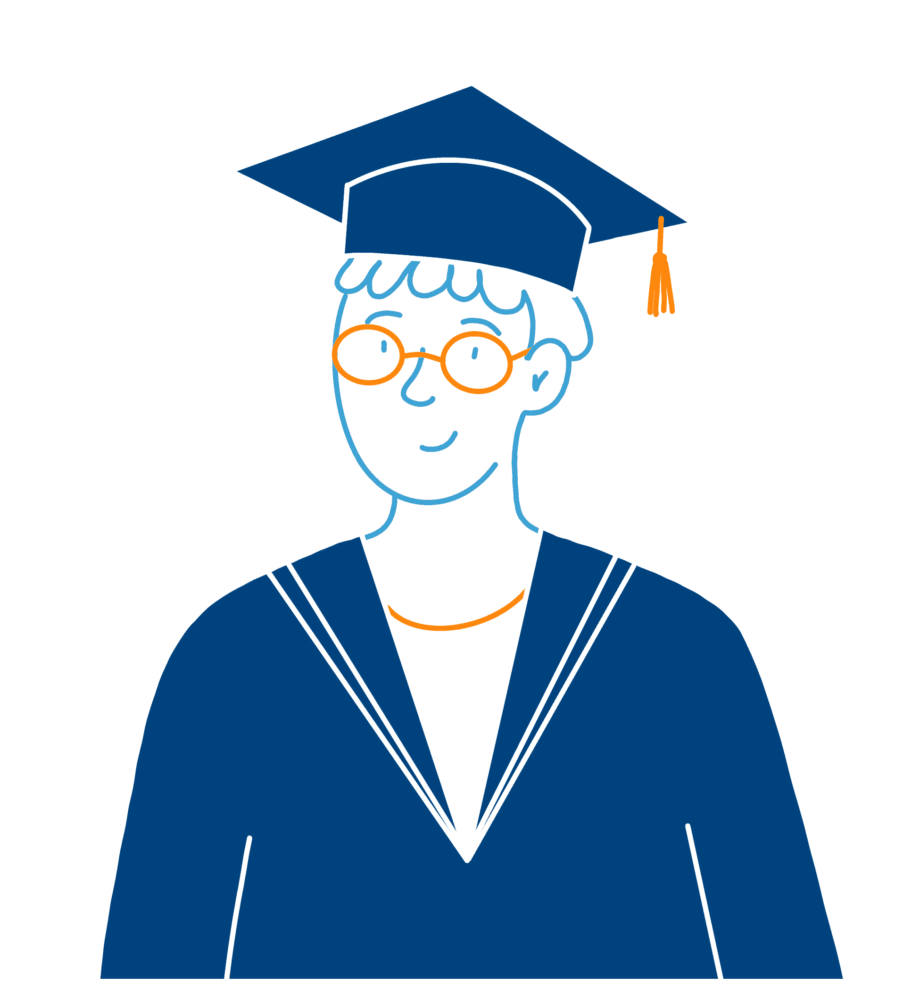 Lower education levels are also often associated with lower socioeconomic status and poverty compared to higher education levels, according to authors of a long-term study published in the journal Annals of Epidemiology. And as a result, they concluded, "Socioeconomic position is a robust determinant of short sleep duration."
Income Level and Sleep
Maria Fernandes was juggling part-time jobs at three different Dunkin' Donuts when she fell asleep in her car and never woke up. When people like Fernandes are forced to work more than one low-income job, their sleep is likely to suffer, having a negative effect on a person's overall health.
According to a study from the World Bank, a person's health, sleep quality, and poverty level are closely related. But researchers are not sure which of the three is the so-called chicken or which is the egg.
Coincidentally, studies suggest that the diseases related to poverty are often the same diseases associated with insufficient sleep. For example, both poverty and poor sleep are linked to Type 2 diabetes and heart disease.
What are Some Leading Factors Behind the Sleep Gap?
Discrimination-Related Stress
Stress that puts enough physiological demand on our bodies to affect sleep may be rooted in discrimination, says Emory University's Dr. Dayna Johnson. Dr. Johnson's research revealed that African Americans in more affluent neighborhoods reported lower sleep quality than their white neighbors.
"If you are a Black person in a majority-white neighborhood, you may be more exposed to stressors like discrimination," she says. "You may respond by consistently working harder to prove yourself, resulting in more accumulated stress."
Conversely, Dr. Johnson also found that there was little difference in the sleep of Black people and white people who lived in lower socioeconomic environments, suggesting the same discriminatory stress may not apply in those settings.
Another study, however, suggests that socioeconomic discrimination along with racial discrimination contributes to poor sleep in Black communities, but not in white ones.
According to a study published in the Journal of Health Psychology, individuals who perceived discrimination due to their ethnicity had more difficulty falling asleep at night, experienced less deep sleep and had more physical fatigue during the day, indicating that the effects of stress-related to their ethnic group carry over into sleep.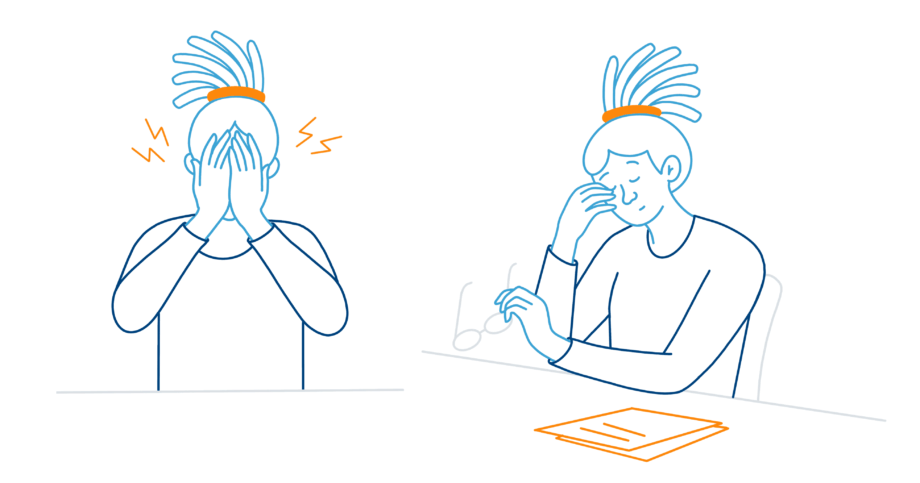 Work Schedules and Workplace Strain
Dr. Johnson's research also revealed that white people with higher occupation levels slept better than white people with low-income occupations. But among Black people, the opposite was true, with fewer laborers experiencing sleep deficits compared to professionals.
"This is shocking to me," she says. "You would expect to see a protective effect as you move up the ladder into more affluence and better neighborhoods, but we are not seeing that for African Americans."
As in Maria Fernandes' case, we've seen that people who work multiple jobs are more likely to suffer from poor sleep. The same is true for people who endure the strain of longer commutes, irregular shift hours and work hour extremes.
Domestic workers, a low-income group predominantly made up of Black or Hispanic females, are often called upon to work longer hours, a reality that cuts into their sleep.
A survey conducted by the National Domestic Workers Alliance found that one-fourth of live-in nannies, house cleaners and eldercare workers said their responsibilities kept them from getting a minimum of five hours of sleep at night.
Sleep Environments
Dr. Johnson's research also honed in on the strong relationship between one's neighborhood environment and sleep. She found that regardless of race, people who sleep in loud, unsafe, and densely populated neighborhoods are more apt to sleep poorly.
A recent study published in the journal Sleep backed up those findings. It involved predominantly Black adults living in low-income environments and focused on safety, social cohesion, and satisfaction with one's neighborhood as a place to live.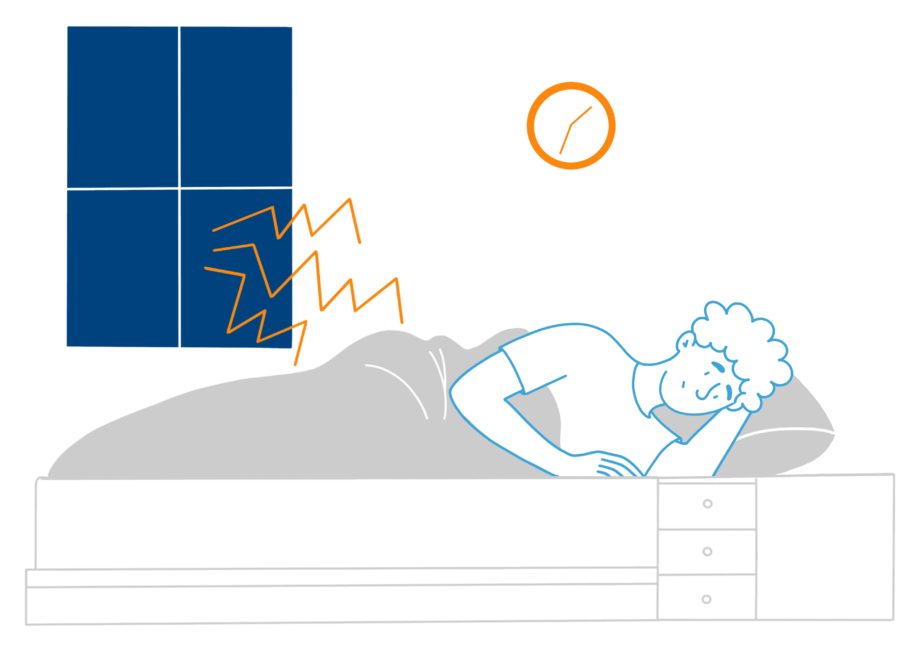 Researchers found that how residents perceive their neighborhoods and their exposure to neighborhood disorder, lighting, and crime had a direct impact on their sleep.
This suggests that neighborhood disadvantage and worsening neighborhood conditions were linked to unhealthy sleep behaviors.
Dr. Johnson's latest research takes an even closer look at an individuals' sleep environment: the one inside the home. She will be monitoring the bedrooms of Black participants from diverse economic backgrounds in the Atlanta area to measure air quality, temperature, humidity, light and noise over a 10-day span to determine how changes related to their sleep hygiene affect sleep duration and quality.
How the Sleep Gap Plays into Larger Public Health Disparities
Good nutrition, regular exercise, sleep, and mental health are considered the four pillars of health. If one or more is compromised, overall health suffers. Minority races and ethnicities and those from a lower socioeconomic status face challenges to all four of these pillars. The consequences of these inequalities have far-reaching consequences that affect not only individual populations but our country as a whole.
Minority populations face challenges with access to healthy foods. About 23.5 million people in the United States live in low-income, rural areas considered 'food deserts,' geographic areas where access to affordable and healthy food options are limited or nonexistent.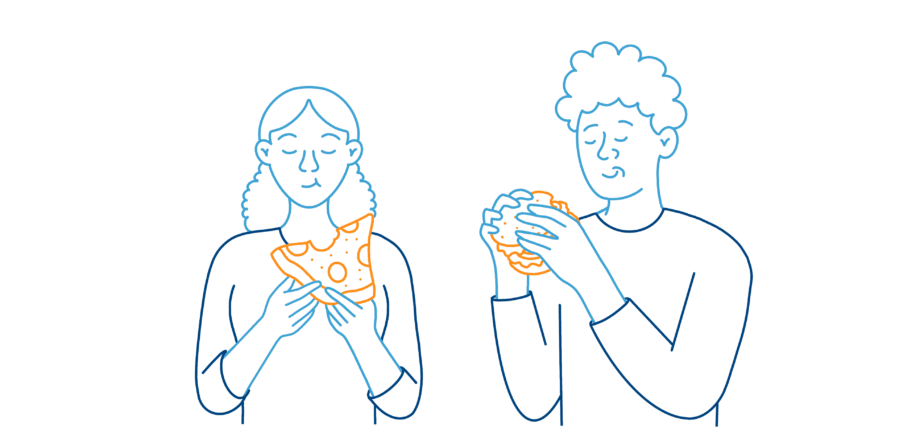 People living in the poorest socioeconomic areas have 2.5 times the exposure to fast food restaurants as those living in the wealthiest areas.
With limited options, many people living in food deserts have few other options than to eat less-nutritious meals from fast food restaurants. They are also less likely to be physically active due to deep-rooted inequalities, such as limited access to gyms and greenways, according to Sport for All, an organization focused on bringing ethnicity and culture to sporting events.
A diet lacking in fresh fruits and vegetables, inactive lifestyles and sleep deficits all increase the risk for health problems including obesity, diabetes and heart disease.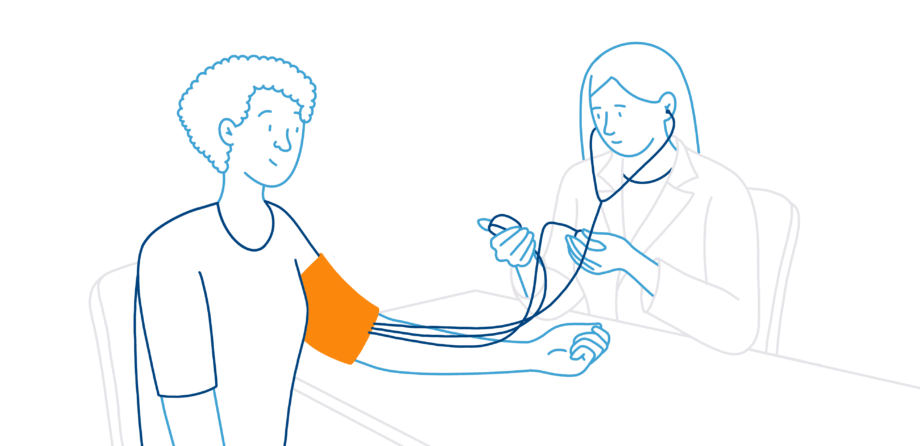 When large numbers of the population suffer, regardless of who they are, our entire country feels the effects. On a national level, these health disparities are linked to substantial economic losses, including an estimated $35 billion in excess healthcare expenditures, $10 billion in lost productivity due to illness, and nearly $200 billion in premature deaths, according to the Harvard Business Review.
Next Steps for Addressing Sleep Inequality
1. More Research
More research is needed to fully understand the depth and breadth of disparity in the U.S. and the toll it takes on sleep and overall health. Social policy research group ROTA (Race on the Agenda) recommends that research into the inequality among populations be approached with an intersectional method focusing on the multiple factors of advantage and disadvantage. Intersecting and overlapping social identities can identify how systems of power affect those who are most marginalized in society.
Addressing the health needs of minority and low-income populations also requires community engagement.
"People often say that data speaks for itself, but that's not true. The people who are marginalized don't make it into the studies," says Amanda Latimore, an epidemiologist at Johns Hopkins Bloomberg School of Public Health.
2. Tailoring Education on Sleep Hygiene
According to Harvard Medical School professor and researcher at Boston's Brigham and Women's Hospital, Dr. Susan Redline, while African Americans as a whole are getting the worst sleep compared to other groups, they are still aware of the importance of sleep hygiene.
"So, it's not like public health guidance is falling on deaf ears," she says. "But talking to them makes it clear that there are big practical challenges."
Among the challenges are the tools developed to scientifically study sleep. "[Those] were designed for predominately white and particularly white, male populations," she says.
Dr. Redline hopes that by taking a grassroots approach and working in specific groups where sleep inequality is rampant, she can identify better tools to survey individuals about what interferes with them getting adequate sleep.
3. Increasing Awareness
Crises often move us to action. When Maria Fernandes died in her vehicle while trying to catch up on sleep between Dunkin' Donut shifts, the nation turned its attention to the plight of low-income workers and the sacrifices they must make to provide for their families, including sacrificing sleep.
Fernandes' story reminds us that not all populations are on equal footing; disparities place populations at greater risk for health problems, chronic illnesses, and even premature death. The economic costs are great, but the moral and ethical costs are even greater.
Some organizations, such as the nonprofit Sleep Project, are actively working to raise awareness of sleep health disparities. This group is working to fund research to develop and implement people-centered, community-led interventions to improve community awareness of sleep disorders and sleep loss, as well as to educate public health and health care providers on the signs of sleep loss and sleep order issues impacting racial minorities and underrepresented groups.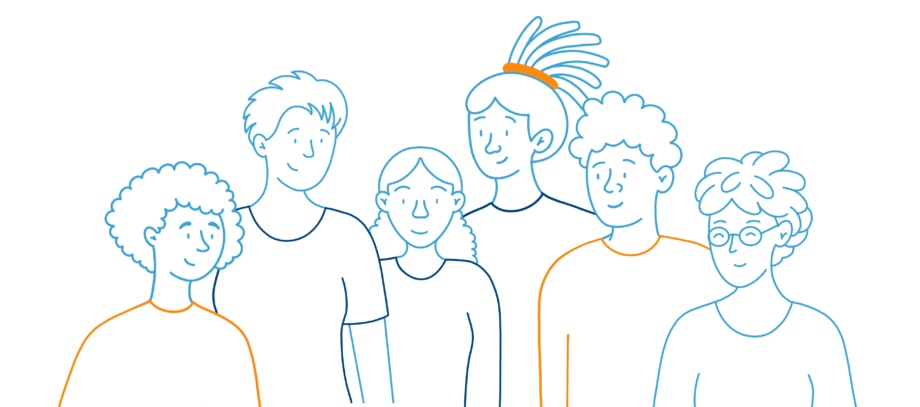 How Our Team is Helping and What You Can Do
Now that you have an understanding of the issue of sleep inequality, you have the power to act on that knowledge and make a difference in your community. Here at Mattress Nerd we believe in the importance of volunteering to help local families with this issue. Our team supports non-profit organizations in our area that are working to bridge this sleep gap. We work with organizations like The Green Chair Project and Beds for Kids, which both work to provide children with safe and comfortable places to sleep at night.
The Green Chair Project reuses essential furnishes donated by the community to help Wake County residents in need. Its bed donation program called Sweeter Dreams is specifically focused on providing Wake County children with a mattress and a safe place to sleep.
"Over 6,000 school-age children in our community lack a bed of their own to sleep in on a regular basis. Ninety-six percent of those children are sleeping on the floor, couch or with someone else," says Jackie Craig, executive director of The Green Chair Project.
That translates to about one out of every 30 students in the Wake County Public School system, according to a spring 2019 needs assessment conducted by The Green Chair Project.
"The need continues to grow as Wake County's population continues to grow at a rate of 67 people per day," Craig says. "Not only does our general population increase, but so does the amount of poverty and great need."
Since The Green Chair Project launched its Sweeter Dreams children's beds program in 2012, "over 5,000 children have received beds of their own that include a new mattress, bed frame along with sheets, comforter and pillow," Craig adds.