Aireloom Mattress Reviews
•
Disclosure: By clicking on the product links in this article, Mattress Nerd may receive a commission fee at no cost to you, the reader. Read full disclosure statement.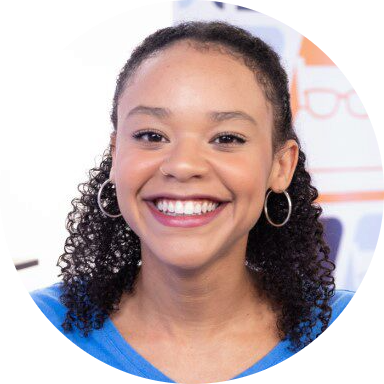 Methodology
Here at Mattress Nerd, we've tested hundreds of mattresses to bring you unbiased, expert reviews of the top brands. Learn more.
In This Review
Aireloom mattresses can be a considerable investment so we're breaking down which models are most likely to be worth it for different sleepers.
Founded by Spanish parent company E.S. Kluft, Aireloom sells a laid back, California vibe. It also focuses heavily on the quality of materials and hand-made construction. It's selling luxury and artisanal craftsmanship at a price that is appropriate, due to the high-quality mattresses they construct.
Aireloom takes quality ingredients like natural latex, Certi-PUR US foams, natural and organic fabrics, and tempered steel coils, and then builds hybrids by hand. Aireloom offers five different mattresses models with several firmness options within each collection.
The Karpen Luxury uses some beat natural materials like Joma wool, Talalay latex, and organic cotton. It's one of their most environmentally friendly options and can come without an added topper. The Karpen Sidestitch is similar to the Luxury except without all of the top-flight materials. It's streamlined and leans heavily on the labor-intensive hand-stitching as a selling point, tufting and tying (not gluing) its layers together.
The Aireloom latex leans heavily on latex in the comfort layers and uses natural silk and wool in the top layers. The Preferred models were updated for 2019. Now you have three options with different designs, including the Luxetop. It's more focused on regulating sleeper temperature.
Also, the Aspire Hybrid has the most affordable prices for anyone eager to get a mattress with natural materials but with don't have a high-end budget. Still, you get Tencel natural and silky-feeling fabric on the surface and phase-change temperature-regulating material in the top layers. It's a good value for the price.
Which Model Is Best for Me?
Karpen Luxury Might Be Good For You If….
You are a side sleeper, specifically with the Luxetop (pillowtop) addition

You are average to heavy due since it adds some strength with foam and micro-coils in the comfort layer and double latex in the support layer. Also, it could be a good choice for people considering their weight since it comes in luxury firm and firm options.
Karpen Sidestitch Might Be Good For You If….
You are a combination sleeper since it's construction, for a hybrid, is fairly straightforward and comes with a luxury firm and medium-firm option.

You are sleep hotter than most because this model uses a lot of cottons throughout, and comes with ventilated latex and coils. The cotton breathes well and the latex and coils allow for a lot of airflows to carry away heat.
Aireloom Latex Might Be Good For You If….
You are a side, back or stomach sleeper. The latex accommodates many sleep styles because it can contour and support all but the lightest bodies. The more pressure you put on latex, the more it will push back and support the lighter parts of the body.

Anyone worried about allergens and bacteria. Latex is naturally antimicrobial. Since these layers of latex are ventilated you'll stay dry and avoid stuff that grows in moist environments.
Preferred Might Be Good For You If….
You are a back or stomach sleeper since these are not "plush at the top models." There is plenty of give in the comfort layers with two different types of foam and cooling gel at the top.

You are part of a couple since this model, with all of its firmness options, comes with an additional ring of support around the edge of the mattress.

You can't be bothered to worry about a base for the mattress. These models come with a 5" or 9" inch base.
Aspire Hybrid Might Be Good For You If….
You sleep a little warm thanks to a phase-change material in the top fabric. Phase-change material pulls heat from the bed when you're too warm and then pushes it back if you're too cold. Also, the coil layer, where air obviously flows freely, is fairly thick.

You like a hybrid style and need foam for better pressure relief
Best Aireloom Mattress by Sleeping Position
Side Sleepers might do well with the Karpen Luxury mattress with the Luxetop addition. The pillowtop will give you more space for your shoulders and hips to sink into before you hit the support layers. See: Best Pillow Top Mattress.
Back Sleepers should do fine with most of these mattresses since they need the least contouring for their position, but with a flatter profile, the Preferred mattresses could be good choices. Streamline versions of any mattresses will also give enough contouring (ex. Karpen Luxury Streamline).
Stomach Sleepers should also find something to like in the Preferred or any Streamline version. Both have a less poofy profile, but still places foams near the surface. It should contour around the tummy without flattening out and throwing your hips too far forward.
Pros and Cons of Aireloom Mattresses
PROS
Natural materials (cotton, wool, latex)

Quality materials (latex, cooling technology, Joma wool)
Variety of materials (latex, foam, cooling gels, natural-fiber fabrics, micro-coils, coils)
Each collection comes in a variety of firmness levels
Each collection comes with the option to add a foundation
CONS
HEAVY!

Complaints of early sagging
Expensive
Model Dimensions
Twin

75" L X 38" W

Twin XL

80" L X 38" W

Full

75" L X 53"W

Queen

80" L X 60"W

King

80" L X 76" W
Construction
MODEL
TYPE
WEIGHT
FIRMNESS
HEIGHT

Karpen Luxury

Hybrid

Not available

Plush 4/10

Lux Firm 5/10

Firm 8/10

Varies with or w/o boxspring

Karpen Sidestitch

Hybrid

Not available

Plush 4/10

Lux Firm 5/10

Med Firm 6/10

Extra Firm 8/10

Varies with or w/o boxspring

Aireloom Latex

Latex

Not available

Ultra Plush 3/10

Plush 4/10

Lux Firm 5/10

Firm 7/10

Varies with or w/o boxspring

Preferred

Hybrid

Not available

Plush 4/10

Lux Firm 5/10

Firm 7/10

Extra Firm 8/10

Varies with or w/o boxspring

Aspire Hybrid

Hybrid

Not available

Plush 4/10

Lux Firm 5/10

Firm 7/10

Varies with or w/o boxspring
Karpen Luxury Luxetop Construction
The Luxetop versions of the Karpen Luxury mattress are the baselines for this model. More or less.

The Luxetop is tufted with rayon ticket, Talalay latex, a viscous foam, quilted knit, Joma wool, cashmere, and other natural fibers.
The comfort layer is made of both a regular and a ventilated layer of latex, along with a wool and cotton layer, the Aireluxe™ foam and the zoned micro coils (heavier for heavier body parts, smaller gauge for lighter body parts).
The support layer is a thick layer of heavier gauge coils.
Karpen Sidestitch Construction
The Rip Van Winkle version of the Karpen Sidestitch offers three firmness levels so we'll look at this one.

The cover and surface are made of stretchy cotton knit quilted with lofty wool and silk fibers and a layer of foam.
The comfort layer starts with ventilated latex and viscous, elastic memory foam. It uses 42 pounds of cotton and is tufted inside where there is additional edge support.
The support layer also has additional perimeter support so couples and people who use the entire bed won't slip off an edge. There is a heavy-gauged coil layer and a high-density foam layer that work together to hold the mattress up.
Aireloom Latex Construction
This latex mattress should appeal to people who ask for natural materials and then ask a lot of them. Latex is well-suited for people who need both support and contouring.

The cover and surface layer is made with a breathable and natural Tencel fabric woven with silk and wool along with high loft fibers. (High loft means they don't lie flat.) There is a foam that is quilted with the rest of the materials and covered by a stretch cotton tricot fabric.
The comfort layer is made of layers of Talalay latex. (Latex, by the way, is sourced from the sap from rubber trees.)
The support layers in most of these models have a firmer latex layer as well as high-density foams around the perimeter for edge support.
Preferred Construction
The Preferred Collection has nine different permutations ranging from Aireloft to Streamline to Preferred Channel Streamline models. We'll look at the Aireloft versions here since they use one of two different types of micro coils at the top of the mattress.

The cover and surface are made of Tencel fabric, that is silky to the touch and will flex and stretch without bunching. That fabric is a quilt with a layer of silk, wool and additional fibers for loft (height, plush feel), also quilting foam, convoluted foam and a stretch cotton tricot fabric.
The comfort layer has everything: latex, cotton upholstery, foam, coils, micro coils and Airebraid ™ fabric that is also breathable.
The support layer is made of individually wrapped coils and tufted together with a high-density foam along the edges and the rest of the mattress with 49 outer tufts done by hand.
Aspire Hybrid Construction
The Aspire Hybrid is a baseline mattress so it doesn't have all of the bells and whistles. But it is solidly made and the materials it does use are good materials.

The cover and surface use natural Tencel fabric that feels soft against your skin and is quilted with 1 ½ inch of quilting foam and other fibers and a knit cotton.
The comfort layer is comprised of a viscous foam, the Aireluxe™ foam and micro coils.
The support layer is made of high-density foam.
---
The Aireloom Buying Experience
Aireloom Trial Period
None offered by the manufacturer. You will have to work directly with the store at which you purchased your Aireloom
Warranty
This would vary based on where you actually buy the mattress. For example, Macy's offers a 10-year prorated warranty on the Aireloom mattresses it does sell at its stores or websites.
Shipping and Delivery
Will vary based on where you actually buy the mattress.
Financing
Check with the retail location.
Availability
They're found at a ton of retailers, starting with Macy's. This is not an online, bed-in-a-box outfit. Use the location finder function on the website!
---
Conclusion
There truly is quite a bit to like about Aireloom mattresses. The quality of the materials the company uses is undeniable. You can add a pillow top or a foundation for most of the models. You can get a plush mattress all the way up to an extra-firm mattress. You're dealing with a parent company that is one of the leading manufacturers of sleep products in all of Europe.
If you are determined to find a mattress using natural materials (cotton, wool, latex), Aireloom does not skimp on these things.
What you don't get is a guarantee that these relatively expensive mattresses will last. Customers complain that they often develop sagging or indentations long before you'd want a mattress a $2000+ mattress to do that.
Also, Aireloom is not an online outfit. It is unclear whether you get a trial period or what the terms of a warranty might be since you can buy Aireloom mattresses from any number of brick-and-mortar retail locations. These mattresses are thicker than most and are also, across the board, super heavy.