Best Crib Mattresses
•
Disclosure: By clicking on the product links in this article, Mattress Nerd may receive a commission fee at no cost to you, the reader. Read full disclosure statement.
Looking for the best crib mattress? You've come to the right place. We've got the very best options on the market for your little bundle of joy. Shop without worry knowing we've hand-picked the best mattresses made of quality, non-toxic materials and are designed for safety, cleanliness, and comfort.
We will review your options for best crib mattresses and what you should look for when shopping for infant innerspring or foam mattresses. Looking for dual firmness crib mattresses so you can make a selection that will grow with your baby? We've got you covered! Finally, we understand messes and accidents with babies are inevitable. That's why we'll review the best way to clean and maintain your mattress. After this article, you will be ready to purchase a high-quality, safe crib mattress so your precious little one will be resting safely and soundly at night.
Disclosure: By clicking on the product links in this article, Mattress Nerd may receive a commission fee at no cost to you, the reader. Read full disclosure statement.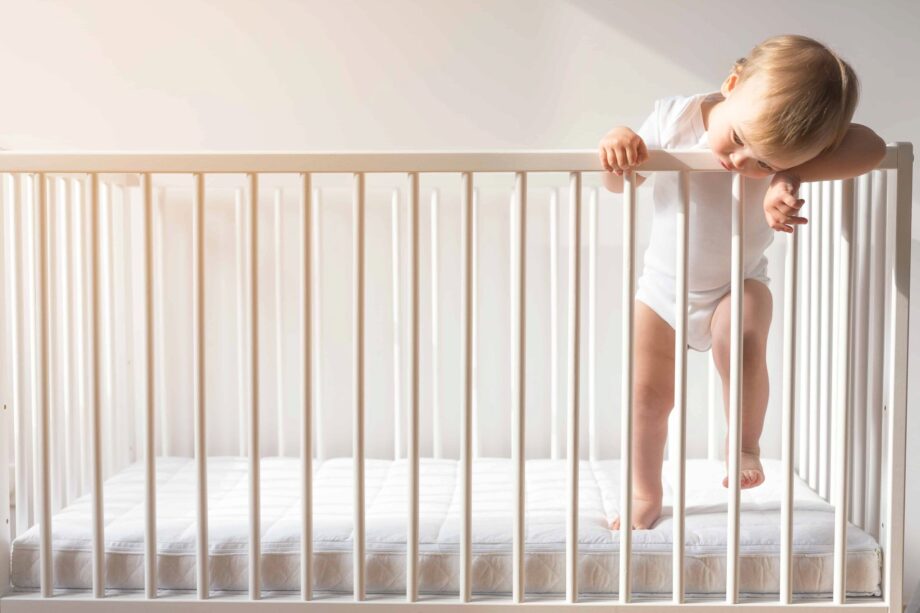 ---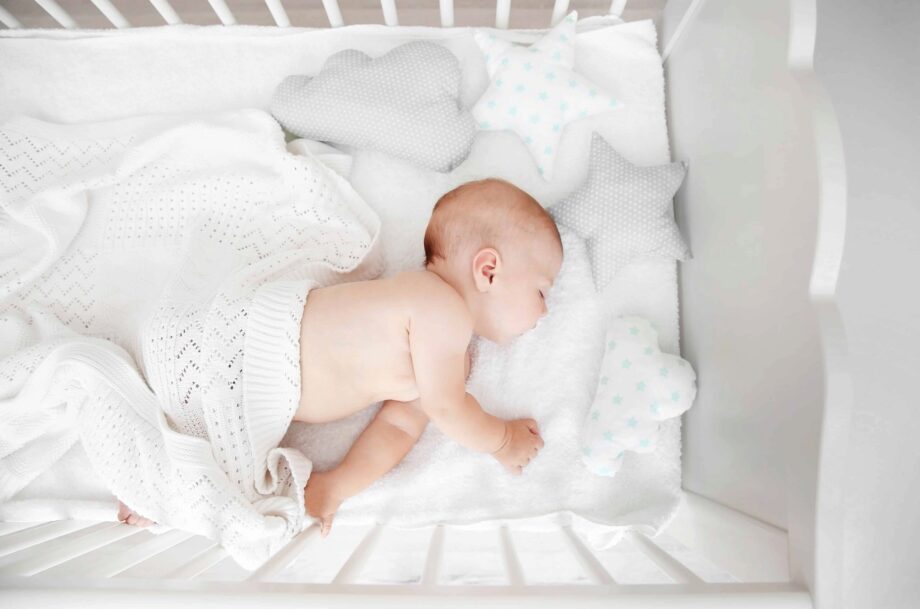 Materials
Most adults, parents, and non-parents alike, desire a quality mattress made with eco-friendly, non-toxic materials, but this is especially imperative for our children. All the mattresses we've discussed have gone the extra mile to receive safety certifications and organic material verifications. Without third-party certifications, you run the risk of purchasing a mattress made with harsh chemicals and flame-retardants. Even if it looks safe and is sold in baby stores doesn't mean it is. There are several certifications you can look for to ensure the mattress you are considering is free of harmful chemicals. Two popular mattress certifications are CertiPUR foams and the GREENGUARD Gold Certified label.
See: Toxic Mattress Chemicals Guide
Also, it is worth noting that you should check for materials known to resist dust mites that commonly live in mattresses. Dust mites are a common source of allergens and babies are particularly sensitive to them. Natural materials such as wool and latex provide a less hospitable home for dust mites but ultimately do not make a mattress dust-mite proof. As a result, you might consider using a mattress protector or purchasing a waterproof crib mattress, as they will naturally provide an additional external dust mite barrier that prevents dust mites and other microbes from penetrating the mattress.
Firmness
Firmness is a non-negotiable where infants are concerned. Finding an extra-firm crib mattress that is designed for infants is imperative for the safety of your baby. An extra-firm sleep surface greatly reduces the chance of S.I.D.S occurring (Sudden Infant Death Syndrome) which can occur when infants are sleeping on a surface that is too soft.
Additionally, practice caution when placing any additional materials in the crib with your baby. Whether a stuffed animal, crib bumpers, or blankets, it's important to know that babies can accidentally suffocate on these materials. For optimal safety, place the baby in a full body onesie or tightly wrapped swaddle while in the crib and leave everything else for playtime.
Size
Standard crib mattress size is 27 1/4" x 51 5/8" and no thicker than 6 inches. Mattress companies are aware of this and observe these requirements when constructing these mattresses. Mini crib mattress, by contract, are 24-inches wide and 38-inches long.
Is your little one outgrowing their crib? Check out our top picks for the best toddler beds and best kids' mattresses.
---
Now that you know what to look for in a crib mattress, there are a few more steps to ensuring you get a safe and comfortable mattress for your baby.
Innerspring Crib Mattresses
Foam or Memory Foam Crib Mattresses
Crib Mattresses with two sides to them. Some are firmer on one side and softer on the other.
Innerspring
Innerspring or coil crib mattresses are designed to be firm and reduce the risk of SIDS and suffocation as they do not conform to the baby's body. Coil crib mattresses can be more expensive than foam but tend to provide greater support.
For parents: the best innerspring mattresses
Foam
Foam crib mattresses are designed to be lightweight and allow for airflow and temperature regulation. They're best suited for toddlers who no longer require an extra firm mattress for safety purposes; however, they can be used for infants when the materials are dense enough to provide substantial support. Foam mattresses that are not firm enough can increase an infant's risk of suffocation if the mattress contours to your baby's head and body, which is why foam mattresses are typically recommended for the toddler years. Foam crib mattresses are often made with natural, organic materials and tend to be less expensive than innerspring crib mattresses.
For parents: the best memory foam mattresses
Double-Sided
Double-sided mattresses are a great option to get your money's worth with a mattress. They typically come with an extra-firm side for newborns and infants and a firm side for toddlers and older children moving into a toddler bed. A dual-sided mattress may cost you a little more money but should end up saving you a little money considering they transition with your child as they grow. Just be sure to keep the correct side up at all times for your infant.
---
Nowadays, crib mattresses are made with waterproof or water-resistant materials that can be easily wiped down with a damp sponge, or if needed, light soap and water. Sometimes, the mattress cover is removable and washable, but you will need to check the label to make sure of this before you attempt it.
Never use harsh chemicals to clean a mattress. Not only is this degrading to the materials, but it's unsafe for your baby to breathe in any remnants left behind. The chemicals may also travel through the mattress cover, as most covers are made to be extremely breathable. So avoid this regardless of the circumstances.