Best Toddler Beds
•
Disclosure: By clicking on the product links in this article, Mattress Nerd may receive a commission fee at no cost to you, the reader. Read full disclosure statement.
Eventually, all babies must graduate from a crib to a toddler bed. It's a momentous occasion when a child graduates to a big kids bed of their very own. If you've already established a good sleeping routine, then it's important to transition from a crib to a toddler bed as easy as possible, and we want to help with that! There is a wide range of toddler beds on the market and it's easy to get overwhelmed by the choices. While you will want to find a bed that provides your child with a comfortable and supportive night's sleep, safety, above all else, is the primary factor.
Disclosure: By clicking on the product links in this article, Mattress Nerd may receive a commission fee at no cost to you, the reader. Read full disclosure statement.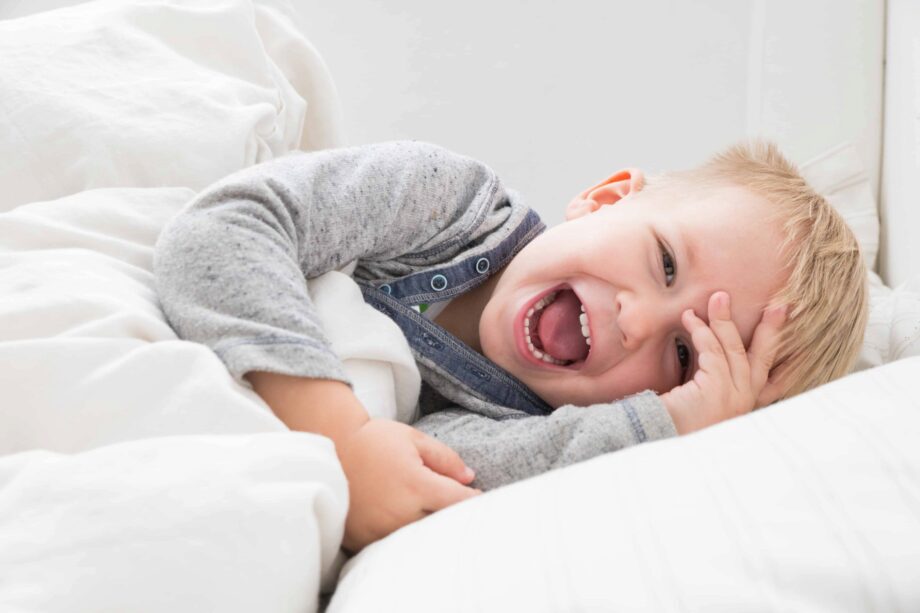 If you are a parent, you know the toddler years are active. Therefore, safety should be your number one concern when shopping for your little one's bed. For instance, if you are potty training you'll want to find a toddler bed that is easy for your baby to climb in and out of and does not pose any safety risks. Same is true if your little one is prone to nightmares and may find themselves searching for mom and dad's room in the middle of the nights.
We've previously talked about the best crib mattresses that are dual-sided and with a quick flip can become a toddler mattress that is easily transferrable to a toddler bed without missing a beat. So, in this review, we will discuss the best toddler bed options for this momentous time in your child's life—graduating the their "Big Kid Bed."
---
How and When to Transition from Crib to Bed
Now that you have the proper tools, what about the actual transition?
We're sorry to say for all you first-time parents that there is no official age to transition your child from a crib to a toddler bed. However, you can expect this change occurring around the same time as potty training and walking, that is around a year to 18 months. From a year to a year-and-a-half, you should start looking for signs that your baby is ready to move on from their crib to a toddler bed.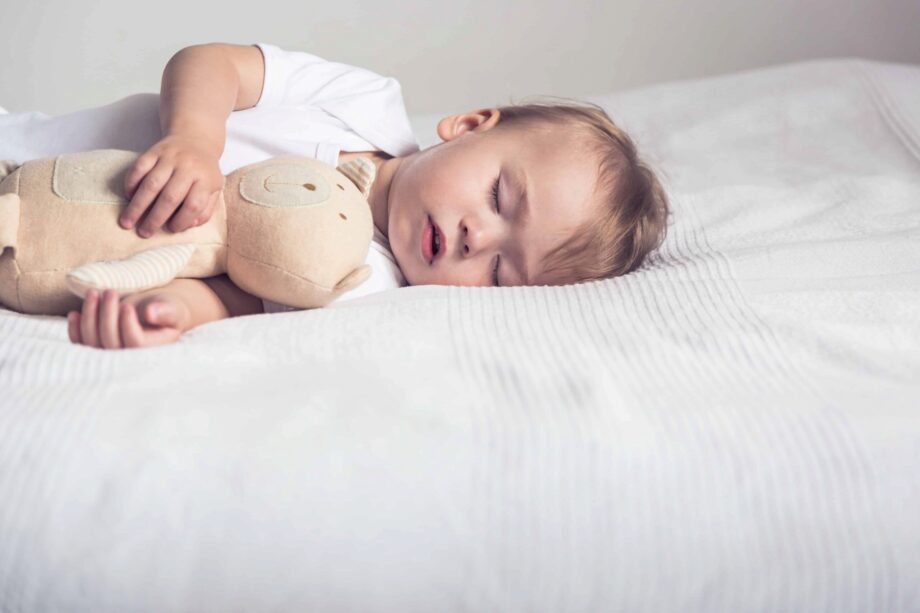 One tell-tale sign that it's time for a transition is your little one trying to escape from their crib. If you notice this on your baby monitor, it may be time to switch as keeping them in their crib can actually be less safe at this point. The good news is, if you have purchased a dual-sided crib mattress, it can easily be transferred from your crib to the toddler bed if you wish. This is a great relief to some parents whose babies took a long time to adjust and sleep through the night on their crib mattress. For them, this will be a less jarring transition. In addition, there are some cribs that have the ability to transform into a toddler bed (see our luxury and adjustable options above). Some do require a conversion kit, but oftentimes simply flipping to the other side will do the trick.
A Word of Caution
Please note, it is not advised to go from a crib to a twin bed for safety reasons. Not only are twin beds going to be higher off the ground, but they also typically do not come with safety rails on the sides. Because toddler beds are meant to fit a standard crib mattress, they will be too small for your child by age five or six (depending on how fast your child is growing). So be sure to factor that into your decision.
---
While shopping for a toddler bed, there are some key elements you will want to keep an eye out for that should be included in the bed that you choose. You will want to consider the materials used in the bed's construction, the support that the bed provides, the safety features offered, and the style that you feel best suits you and your toddler.
Safety
The most important factor when shopping for a toddler bed is safety. Toddler beds should meet ASTM international and U.S. CPSC safety standards so be sure to check for this before purchasing. In addition, Toddler beds are mandated to be certified by the Juvenile Products Manufacturers Association (JPMA) to ensure they meet federal safety standards. Finally, a GREENGUARD Gold Certified label is given to beds that are toxin-free.
As we have stated before, toddler beds should also have high sides or safety rails on them. If the guard rails are adjustable, be sure to check that small fingers will not be able to get caught in small spaces. Always check that there are no loose screws or small pieces that could be put into the toddler's mouth and become a choking hazard. Finally, be sure the bed is close to the ground so your toddler can climb in and out safely.
Materials
In regards to the materials used to construct toddler bed frames, you will most frequently see metal, wood, and plastic used. Wood is the most desirable in terms of durability and support. While metal is easy to maintain and usually offered at a lower price point. Plastic is the most budget-friendly material and best for a short-term solution. Regardless of the material used, it's important that the bed be able to withstand rambunctious toddler use and is made with non-toxic materials.
Comfort
While we all want our children to sleep safely in a quality bed, comfort is a factor as well. The best toddler beds are spacious with side rails or high sides built in to prevent falling out of bed, but also comfortable and responsive enough to support any tossing and turning. At this point, your toddler will probably prefer a softer, less firm mattress than what is ideal for infant safety. This is why buying a dual-sided mattress is a great investment.
Style
You have many options available when it comes to style. Here are just a few you can expect to see:
Tent Beds

Car Beds

Pirate Ship Beds

Sleigh Beds

Sleepover Cots

Loft Beds

Storage Beds

Convertible Beds

Character / Cartoon Themed Beds
If your child seems hesitant or less than enthusiastic about the change, a way to ease the transition is to get them involved in the planning. Make it an exciting time for them. Emphasize the fact that they are graduating to a big kid's bed and should be proud. Have them give their input on the style of bed or accessories that they might like.
---
Sleep Safety for Toddlers
Best safety practices indicate that you should move your child into a toddler bed at 35 inches tall, or by age 3. Depending on your toddler's growth and maturity, you can start thinking about this at 12-18 months. Depending on potty training and maturity, or if they start trying to escape the crib, it should start to become clear when they are ready. Trust your intuition and, if necessary, consult your pediatrician for their opinion.
While it is highly recommended that infants sleep without accessories to avoid the risk of SIDS and suffocation, it's safe for toddlers to sleep with a pillow, blanket, and stuffed animal should they desire. At this age, it is also safe for them to sleep in any position—back, stomach, or side. We recommend keeping it simple while they are still toddlers. Don't overdo it on bed accessories. Be cognizant of hazards like electrical cords, window blind cords, curtains or other things that might prove to be a safety hazard. Routinely check your toddler's bed for foreign objects as well.
How to Keep Your Toddler in their Big Kid Bed
If you feel that the child is not ready for a toddler bed, but is starting to try to climb out of their crib you can lower the mattress setting and keeping the crib free of any objects that could be stood on like crib bumpers or stuffed animals. It's important to note that when you move your rambunctious toddler into a bigger bed, while it solves the safety concerns of climbing out of their crib, it obviously won't limit their movement. So how do you keep your toddler in their big kid bed?
It will help to have a consistent bedtime routine. You might do bath time before bed to relax your child, read a bedtime story to help them wind down, and a final potty run. Once it's bedtime, it might help soothe any tension by hanging around for a few minutes. Any comfort items from their time in the crib can also make the transition to the toddler bed.
If your child has a habit of getting out of bed frequently, for more than bathroom trips, it's important to immediately return him or her to bed. Be gentle, yet firm and consistent. Transitioning from a crib to a toddler bed is an exciting time for you and your toddler, but it can also be challenging. If you get your toddler excited about it and maintain a consistent routine, you will avoid much of the hardship and bad habits that can develop.