Are Material Shortages Impacting The Mattress Industry?
•
Disclosure: By clicking on the product links in this article, Mattress Nerd may receive a commission fee at no cost to you, the reader. Read full disclosure statement.
If you're shopping for a mattress this holiday season, buy it sooner rather than later—that's the advice of David Briefstein, Chief Operation Officer of the mattress industry giant Nectar.
Foam shortages and shipping delays have left many companies with empty warehouses and disgruntled customers. The best way to avoid becoming the latter is to get ahead of the Black Friday and Cyber Monday rush.
What Went Wrong?
Even before the COVID-19 pandemic shuttered businesses and slowed manufacturing, companies had been storing less and less product in warehouses for decades—a practice known as Just In Time manufacturing. By avoiding stockpiling, companies were able to quickly pivot to rapidly evolving trends and save money on storage costs.
This strategy backfired when the pandemic drastically slowed factory operations and international shipping in spring 2020. Not only were retailers running out of product, new inventory wasn't arriving to replenish empty shelves.
Then came the severe winter storms that ravaged Texas in February 2021. Petrochemical plants that supplied propylene oxide—which is used to make polyurethane foam for mattresses—stayed closed into April, causing major shortages for mattress suppliers. "At points the challenges were so pervasive that no one in the industry was spared," Briefstein said.
Meanwhile, the vast majority of the workforce was adjusting to working from home, which inspired an uptick in home renovations and purchases. Demand for furniture increased while supplies lagged, causing delayed deliveries for items like mattresses, couches, and patio furniture.
There's also a shortage of delivery truck drivers and lines of cargo ships stalled at port cities, waiting to be unloaded. That means that some holiday gifts ordered now won't arrive until 2023.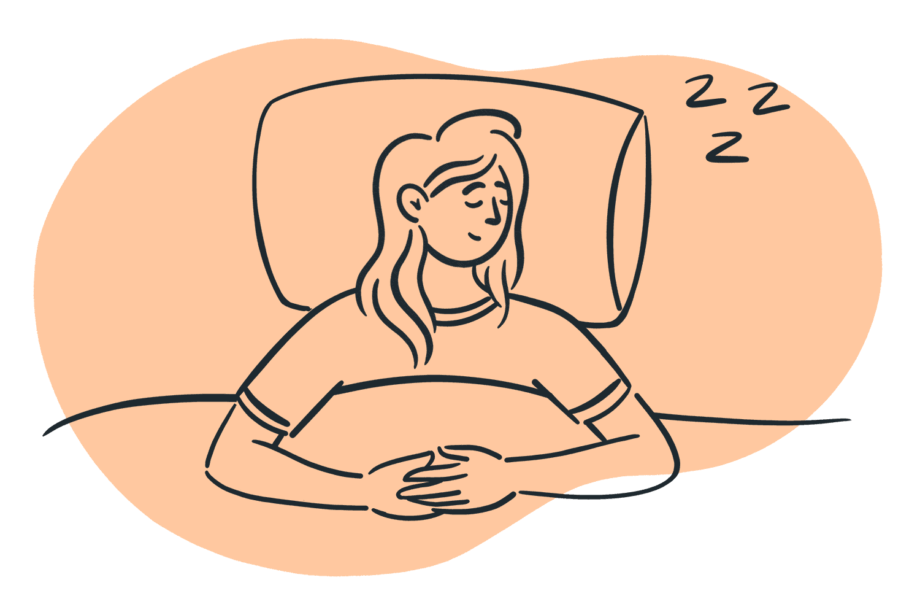 How Is the Mattress Industry Doing?
Even though foam production has picked back up to pre-pandemic levels, supplies still can't match consumer demand for mattresses and other foam-based products.
Companies like Nectar have had to rethink their sourcing strategies. They've also had to manage customer expectations of shipping times. "During the toughest times when the delays were at their worst, there is no doubt we saw an increase in cancellations," Briefstein said.
Nectar was able to keep their shipping time—the time it takes for a mattress to leave the warehouse—down to two-business days by growing their carrier network over the summer of this year. However, the shipping date is not the same as the delivery date, and a mattress that has shipped may still take weeks to arrive at your doorstep.
Briefstein is optimistic that the worst is over, even if material shortages and supply chain constraints persist into the new year. That doesn't mean consumers should wait to buy, though. The auto industry has been delayed by a lack of microchips, but once those supplies become available again, more foam will be swept up for seats in cars.
Buying Guide—What Shortages Mean For You
The best way to get your mattress or pillow this year is simple: order now.
Briefstein says that reduced carrier capacity is the main threat to timely deliveries, so the best way to get your mattress quickly is to beat the rush. Last minute orders are more likely to get tangled up in carrier delays, even if they ship on time.
"In general there is broad consumer awareness of 'global supply chain issues' and that is driving an early frenzy, "Briefstein said. He also noted that many industries have already started their Black Friday and Cyber Monday sales.
In other words, you don't need to wait to take advantage of the best deals of the year. You can order now and get the same discount you would if you waited a week or two.
Here are a few other ways to ensure you get the best holiday deal with the fastest delivery:
Buy products sourced and manufactured in the U.S.

Companies that source materials and assemble their mattresses in the U.S. (or at least North America), or use

organic

materials, are less likely to have products stuck on delayed carrier ships. Most reputable companies post where their source and produce their products on their website.

Shop around.

If you're starting from scratch and need a mattress now, reach out to different brands to get estimated delivery dates for your region. Chances are, a company with fast delivery times will offer a mattress that meets your needs.

Read reviews.

To learn which companies are following through on promises of timely deliveries, see what recent customers have to say. While companies can't control delivery time, they can choose which delivery companies they work with based on consumer feedback.

Look for transparency.

Most consumers want truthful answers about estimated delivery times so they can set expectations and make plans. Mattress companies that are open and honest about where they source their materials and manufacture their products are more likely to be honest—not overly optimistic or downright misleading— about their current delivery times.

Don't buy second hand.

Unless you're truly desperate, we don't encourage buying second hand mattresses. Besides the risk of infestations and damage, most mattress warranties become void once the mattress is no longer possessed by the original owner.

Hold onto your current mattress.

It seems obvious, but don't discard, donate, or sell your old mattress until you've received your new one AND slept on it for at least 30 nights. It takes up to a month for your body to fully adjust to a new sleeping surface, and if you toss your old mattress before taking your new one for a test run, you could be stuck with a mattress you don't like and a long wait for a replacement.
Not sure which mattress will give you the best night's sleep? At Mattress Nerd, we geek out on mattresses and sleep products all day, every day. If you've considered a mattress, chances are we've reviewed it. Check out our library of in-depth, unbiased mattress reviews and comparisons at www.MattressNerd.com.