MyPillow Reviews
•
Disclosure: By clicking on the product links in this article, Mattress Nerd may receive a commission fee at no cost to you, the reader. Read full disclosure statement.
MyPillow, founded in 2004 by CEO Mike Lindell, promises comfort and coolness through its shredded polyfoam pillows. Newcomers to the bedding market, they've become a staple of late-night TV infomercials and are one of the most popular "as seen on TV" companies in the nation. According to the MyPillow website, they've sold more than 40 million pillows between the USA and Canada to date.
Lindell developed an interest in bedding products because of his own history of sleeping trouble, so he invented and patented the MyPillow polyfoam pillow design. All of the manufacturing takes place in Lindell's home state of Minnesota which is pretty cool. The packaging for all MyPillows promises "deeper, longer REM sleep." But do the products live up to these claims?
In this review, we're sharing everything you need to know about MyPillow pillows, including the pros and cons of the products, what they're made of, how they feel, MyPillow's color-coded firmness options, and whether we recommend purchasing a pillow from MyPillow. Our review will help you find the best pillow for you.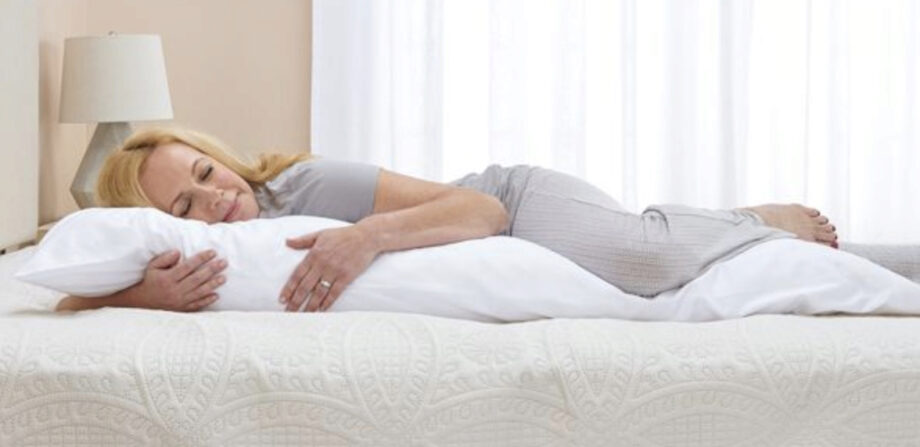 Overview
MyPillow's original product was the MyPillow Classic Supima model, and they've since expanded their offerings to include MyPillow Premium, Giza Elegance MyPillows, GoAnywhere Travel Pillows, and, most recently, a mattress. Despite the variety of pillow models offered by the company, most shoppers end up purchasing the original MyPillow Classic or the MyPillow Premium. Here's a detailed breakdown of each MyPillow:
Every MyPillow is made from the same materials, but the difference is in the fill power. The cover of each pillow is made from 100% Supima cotton, making the pillow light, airy, and breathable. Supima cotton is also known for being more durable and quick-drying than standard cotton. Inside of each pillow is 100% shredded polyfoam, which offers a quick response to pressure and weight while keeping the pillow shapeable and even foldable.
The four different fill levels are organized by color, in order from the least amount of fill to the highest amount of fill: yellow, white, green, and blue. The firmnesses of the pillows range from very soft and flat to medium-firm and lofty. Prior to your first time sleeping on any of these pillows, MyPillow recommends placing it in the dryer for 15 minutes on high heat. This helps restore the pillow to its intended loft and fluffiness after delivery.
MyPillow has a patented interlocking system that's used for the polyfoam fill, and it makes the pillows very shapeable. Sleepers can even fold them in half and sleep on them that way if they'd like.
MyPillow Color-Coded Fill System
The Classic and Premium MyPillows are typically available in four fill levels that correspond with colors. The variety of comfort zones provided by MyPillow's four fill levels is one of the most appealing aspects of the products, as sleepers can mix and match pillows to their liking to better find their right pillow. You can find a fitting guide on MyPillow.com. The guide suggests a fill for you based on your shirt size and your gender but, generally, they recommend more fill the larger you are. For the most supportive mattresses, see the best mattresses for heavy people.
Here's an overview of the pillow lofts by color and who they're good for:
Yellow—With the least amount of fill, this is the best pillow for stomach sleepers. We don't recommend it for back or side sleepers, as the very low loft will allow the head and shoulders to sink almost all the way to the mattress.
White—

The white fill MyPillow is similar to the yellow fill but offers enough polyfoam to add more cushy support and conformity so that your head isn't resting directly on the mattress in any sleeping position.

Green—The green MyPillow is the most versatile of the four fill levels. It's a middle of the road option that isn't too flat and isn't too firm, which is nice for combination sleepers. Check out the best pillows for combination sleepers.
Blue—

The loftiest MyPillow, blue is great for heavyweight or tall sleepers, and it's also a good option for side sleepers who want extra support.
Pros and Cons
Pros:
Fill Levels—

MyPillow offers four different fill levels, as mentioned above, that provide varying firmness levels and loft. Sleepers can pick the one that fits with their sleeping style and preferences. Stomach sleepers will enjoy the flatter options, side sleepers will prefer the medium-firm, loftier builds, and back sleepers will enjoy almost any of the fill levels, depending on their preferences.

Shapeable—

The pillows are also extremely foldable, so the shape can be played around with to adjust the loft.

Washable—

MyPillows are also all completely machine washable and dryer safe, so they're easy to care for. Simply wash on a cold, regular cycle, and then tumble dry on high heat to fluff the pillow. You'll never need to worry about using too much heat on the pillows; the more heat, the fluffier the pillow becomes.

Policies—

MyPillow has consumer-friendly policies on all of their products, including a 60-day money back guarantee. If you don't like the pillow, simply return it and you'll receive a full-refund minus what you paid for shipping. MyPillow also offers a lengthy 10 year warranty on its products, so if your pillow arrives with material defects, MyPillow will replace it free of charge.
Cons:
Clumping—

The shapeable polyfoam can feel uneven to the touch of the hand, as some spots may become fuller than others. While MyPillow says that throwing the pillow in the dryer at high heat can restore the fill's even distribution, it may not completely solve the issue. However, it's important to note that even if you feel clumps with your hand, you may not feel lumps when you lay your head on the pillow.

Maintenance—

Some maintenance is required before first use, as MyPillow recommends placing all MyPillows in the dryer for 15 minutes on high heat to help the products recover from being tightly wrapped in plastic and to restore them to their fluffy nature. If you don't have a dryer in your home, this presents a challenge for the necessary pillow fluffing.

Temperature—

The pillows also don't offer any cooling features, and the fill may trap body heat. If you're looking for a breathable, airy pillow, you may want to test the MyPillow prior to committing.

Not Adjustable—

While many pillows in today's market are adjustable, allowing sleepers to add and remove fill as they please via zippered inner compartments, none of MyPillow's products have this feature.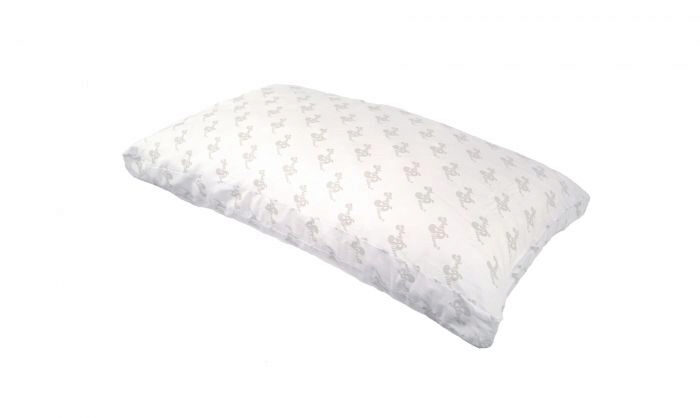 Sizes and Costs
The price of the MyPillow will vary depending on where you purchase it, as MyPillow sometimes runs 2-for-1 TV specials, and discounts are available across various third-party retailer sites. In general, however, the Classic MyPillow is roughly $40 for a Queen size and $50 for a King size. The Premium MyPillow costs slightly more, at roughly $70 for a Queen size and $80 for a King size.
Delivery, Trial Period, and Warranty Details
As far as policies, they'll depend on if you purchase the MyPillow from an infomercial, Amazon, MyPillow.com, or another retailer. For simplicity's sake, we're breaking down the policies associated with two buying scenarios.
If you buy through the MyPillow online store, you'll receive a 60 day money back guarantee, but the shipping costs are roughly $10. If you purchase through Amazon, you'll receive Amazon's standard 30 night trial window and only be charged a couple of dollars for a return. You'll receive a 10 year warranty regardless of where you purchase your MyPillow, which is lightyears ahead of most pillows, which usually come with a one to three year warranty.
When you first receive your MyPillow delivery, the pillow will be rolled tightly in plastic packaging, and when you remove it from the wrapping, the pillow may seem flat, which is why MyPillow recommends drying them before first use. .
Conclusion
With regard to who MyPillow is best for, it comes down to your size and preferences. If you're a medium-build, the white pillow should do. Most larger individuals will enjoy the green, but heavier sleepers who like a firmer feel will enjoy the blue. If you're petite or a stomach sleeper, the yellow will work well.
In the end, we think MyPillow is worth the money simply because of the options they provide and the ability to purchase the products online. In reality, MyPillows aren't made with any groundbreaking materials, but the fact that they have several loft and firmness options available online, an easy-to-follow guide, reasonable prices, and a friendly return policy, makes the brand, in our opinion, worthy of checking out.