Best Mattress for a Platform Bed
•
Disclosure: By clicking on the product links in this article, Mattress Nerd may receive a commission fee at no cost to you, the reader. Read full disclosure statement.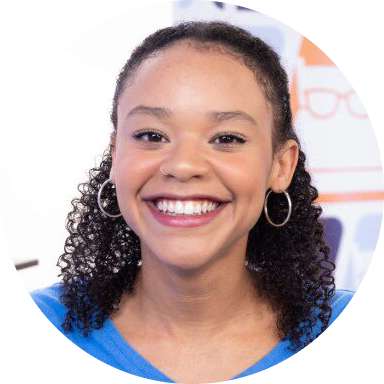 Methodology
Our team of Certified Sleep Science Coaches has reviewed hundreds of mattresses and sleep products for over eight years using hands-on testing. We assess each sleep product for comfort, support, cooling, firmness, pressure relief, and more. Learn more.
In This Article
I'll be highlighting the best mattresses that are compatible with a platform bed; we even factored in performance results from our own mattress testing to ensure all these picks are worth your investment.
Thinking of taking your bedroom to the next level? A platform bed is a sleek way to achieve a modern look for your room, and the great part about accommodating a platform base is that most mattresses will work. No box spring necessary. While our entire list will accomplish the same goal, we have a wide range of options that span in price, construction, and overall feel.
We've tested hundreds of mattresses over the course of our near decade in the mattress lab, and chose our favorite five that not only work with a platform base, but accentuates the features of both.
Best Mattresses for Platform Beds
Video Review
Chosen by Experts and Advocates
The Nerd team, consisting of mattress and bedding experts, curated this list of the best mattresses for platform beds, based on specific criteria. First off, each bed has to be compatible with a platform bed at minimum. Each bed on this list excels in different areas of our mattress testing, including factors like pressure relief, motion isolation, durability, and more. For a deep dive on how we test mattresses, check out our review process.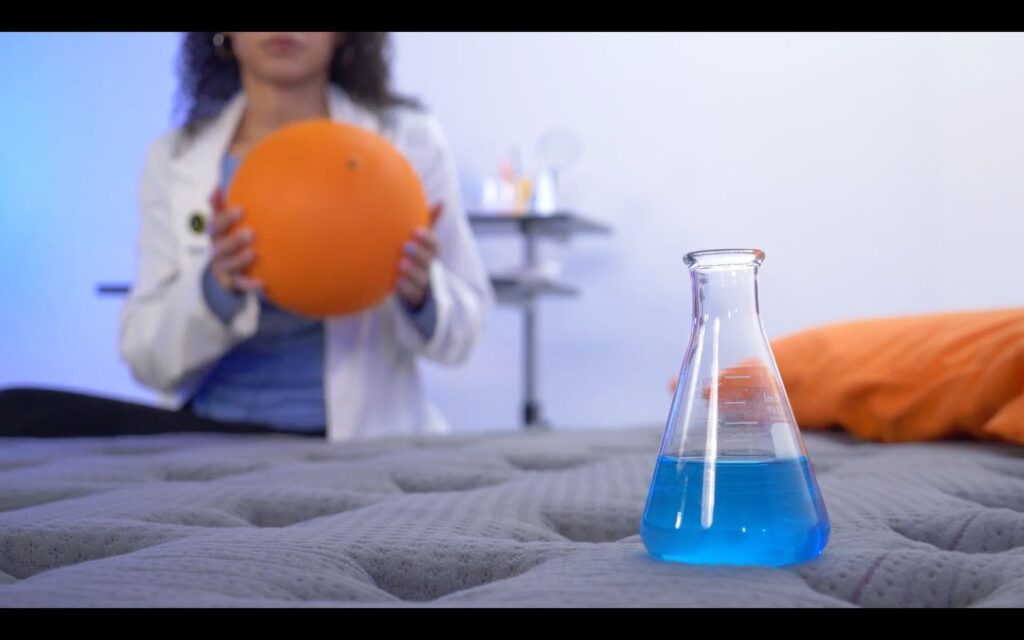 Nerd's Pick – Helix Midnight
Pros
Great for pressure relief
Balances motion isolation and ease of movement
Breathable layers for hot sleepers
Cons
Not the best option for heavier stomach sleepers
Isn't as responsive as other hybrid mattresses
The Helix Midnight mattress has a hybrid construction, the top layer features cushioning comfort. You get a two inch "memory plus foam" layer underneath its cooling top cover. This proprietary material offers top-of-the-line pressure relief to the shoulders and hips—as you make an impression onto the bed's surface, you sink into the places you need more cushion, while staying elevated where you need more support, like your low back and hips.
You also get hundreds of individually wrapped coils with a reinforced perimeter for edge support. So, not only will this help with durability, but it'll also make getting in and out of bed a breeze. Oh, and our testing showed amazing results for couples, with little to no motion transfer across the bed's surface.
Who Might Like the Helix Midnight Mattress
Side sleepers: Folks that sleep on their sides need a mattress with great pressure relief to ease tension from the hips and shoulders. The soft foams hug these joints, preventing hip and shoulder pain.
Couples: Helix keeps motion from transferring from one side of the bed to the other when your sleep partner moves. It also offers a decent level of responsiveness for sex—an ideal combo for couples.
Value shoppers: You can get this bed in a Queen-size for just over $1,000. You'll also get free shipping, a 100-night sleep trial period, and 10-year warranty.
Who Might Not Like the Helix Midnight Mattress
Combination sleepers: While Helix has decent responsiveness, the thick foams sitting over the coils can make some sleepers feel stuck in those layers, especially average to heavyweight sleepers.
Those who prefer a very soft mattress: We recommend Helix for a wide variety of sleepers because of its middle-of-the-road firmness level. If you prefer something softer, we suggest the Helix Moonlight.
Those who prefer a very firm mattress: Similarly, if you prefer a firmer bed, we suggest the Helix Twilight.
How We Select the Nerd's Pick
The Helix Midnight mattress features tailored ergonomic support, with a medium-firm feel. Coming in at a 6 out of 10 on our firmness scale, our testing showed it worked very well for all three sleeping positions, regardless of body type— hence, why it earned our top spot. We still have four other options for you to take a look at with more tailored recommendations.
See our full Helix Midnight mattress review to learn more
Best Cooling Mattress – The WinkBed
Pros
Multiple firmness options
Cons
Doesn't isolate motion well
Pressure issues for lighter side sleepers
The WinkBed's hybrid construction comes with a base of individually wrapped pocketed coils with Zoned Support that are made to push back on areas with greater pressure. They also allow for greater breathability and airflow than a traditional all-foam bed. Then, it's topped with a gel-foam euro pillow top and cooing TENCEL cover, both which work to help dissipate body heat retention and keep you comfortable and sweat-free.
You can also choose from four different firmness levels: softer, luxury firm, firmer, and plus, and accommodate your go-to sleeping position and proper support level for your body type. And when it comes to policies, WinkBeds exceeds the industry-standard policy combo, you get a 120-night sleep trial period and a Lifetime warranty to protect your purchase.
Who Might Like the WinkBed Mattress
Heavy people: One of the four firmness options WinkBed offers is "Plus," a mattress specifically made with heavy people in mind. This mattress has thicker, denser, more supportive layers.
Hot sleepers: The WinkBed has a cooling Tencel cover, gel foam, and coils that allow for airflow (so your body heat can flow through the bed).
Combination sleepers: Combo sleepers need a mattress that allows them to easily switch sleeping positions at night, and the WinkBed features bouncy coils as the support layer. It takes very little effort to move on this mattress due to the coils.
Who Might Not Like the WinkBed Mattress
Couples: While this mattress's responsiveness makes this bed good for sex, it doesn't isolate motion well. Motion isolation ensures that when your partner moves on one side of the bed, you won't feel that motion on the other.
Memory foam lovers: The WinkBed has a bouncy, responsive hybrid feel. It's cushioning, but not slow-responding and engulfing like memory foam mattresses.
Lightweight side sleepers: In our pressure map tests, we saw pressure buildup in the hips and shoulders of lightweight side sleepers. If this sounds like you, we recommend the Nectar mattress.
See our full WinkBed mattress review to learn more. Not interested in WinkBed? Visit the best cooling mattresses for more choices.
Best Innerspring Mattress – Saatva Classic
Pros
Compatible with all body types and sleeping positions
Free white glove delivery and old mattress removal
Cons
Doesn't isolate motion well
This luxury bed is known for its top-of-the-line support and comfort. It features a dual coil system that offers both traditional innerspring coils and pocketed coils for all the bounce, durability, and support your heart could desire.
But that doesn't mean it lacks cushioning. The top layer is a three inch, plush euro pillow top—which sets it apart from most innerspring options. You can even choose your desired firmness level: plush soft, luxury firm, or firm, which should accommodate all sleeping positions and body types.
And here's my favorite part: Listen to how convenient their policies are. Saatva offers free shipping, free white glove delivery, a 365-night sleep trial, and a Lifetime warranty. Oh and they'll remove your old mattress—for free. Yeah, for free. Have you ever tried to get rid of an old mattress before? It's the worst thing ever.
Who Might Like the Saatva Classic Mattress
People who want a luxury mattress: Saatva contains luxury features such as a plush pillow top, dual coil support, and free in-home setup—a great match for those who want a luxury experience.
Those with back pain: This mattress has lumbar support built into the mattress. This layer helps support proper spinal alignment, which works to prevent back pain.
Hot sleepers: Breathability is a hot sleeper's best friend because it keeps your body heat from getting trapped in the mattress's foam layers. Saatva has two coil layers, providing a ton of airflow through the mattress.
Who Might Not Like the Saatva Classic Mattress
Light sleepers: Lighter sleepers tend to wake more easily when their bed partner tosses, turns, or gets up for a midnight bathroom break. Unfortunately, Saatva doesn't have the best motion isolation to stifle this movement, so lighter couples may want a bed with more foam.
Budget shoppers: Given the luxury features and great policies, it's no surprise that the Saatva Classic does not come in at a budget price. Without discounts, you can expect to pay around $2,000 for a Queen.
Side sleepers under 130 lbs: Even though Saatva has a firmer version that better suits side sleepers, lightweight side sleepers may see pressure issues because of the thinner comfort layers on this innerspring mattress.
See our full Saatva Classic mattress review to learn more. Not too fond of the Saatva? We have a list of the best innerspring mattresses for you to check out.
Best Mattress for Back Pain – Plank Firm
Pros
Two firmness options in one bed
Suits side sleepers who enjoy a firm bed
Offers great edge support
Cons
Doesn't offer much cushioning
Believe it or not, firm mattresses help alleviate back pain better than soft, cushioning beds. And when it comes to firm beds, we love to recommend the Brooklyn Bedding Plank Firm Mattress. This flippable bed comes in two firmness levels: firm, which we put at about a 7.5/10 on our firmness scale, and "extra firm" which we rated a 9/10.
With an all-foam construction, the structure and support of this bed comes from its high-density foams that work to hug your body but ultimately keep you very elevated. This construction creates a flat, neutral body shape for ultimate alignment, leading to a decrease in back pain and proper lumbar support.
Who Might Like the Plank Firm Mattress
Those who prefer a firm mattress: As you can tell by the name, the Plank Firm is a bed for firm mattress lovers. No matter which side you pick, you should enjoy the firm feel.
Back and stomach sleepers: When it comes to maintaining the best posture possible on your mattress, back and stomach sleepers should hunt for a firm bed. The Plank keeps these positions elevated and supported on the mattress surface.
People with back pain: Similarly, the Plank works to support proper spinal alignment, which is key to preventing back pain. The firm layers keep the hips in line with the rest of the spine by maintaining elevation.
Who Might Not Like the Plank Firm Mattress
Those who prefer a soft mattress: Plank Firm is, well, firm. If a soft mattress is more your jam, we suggest trying out the Nectar Premier Copper.
Hot sleepers: The Plank is an all-foam mattress; these types of beds tend to hold on to body heat rather than having channels that allow it to flow through the mattress. If you're interested in a hybrid version of this bed, Brooklyn offers that too, with its Plank Luxe model, but it'll cost you a little more.
Light sleepers: If you wake up when the wind blows, then Plank may transfer too much motion for your liking. In our mattress tests, we felt motion on one side of the bed when the other tester tossed, turned, and moved around.
See our full Plank Firm mattress review to learn more. Not into the Plank? Check out our list of the best mattresses for back pain for more options.
Best Mattress for Side Sleepers – Nolah Original
Pros
Excels at pressure relief
Aids in relieving back pain
Cons
Not the most durable option
Side sleepers need a soft, contouring bed so their shoulders and hips receive adequate pressure relief. Sleeping on the curviest parts of your body means the most body weight is pressing into the mattress, and the Nolah Original works to accommodate that.
The Nolah Original, while made entirely of foam, is built with a latex-like foam that operates similar to a hybrid bed—giving you great responsiveness, like latex would, with pressure pressure relief, like memory foam—all for a fraction of the typical hybrid price.
So, essentially this could be a side sleeper's dream bed. Great pressure relief, support, and responsiveness—it's even cooling! Nolah backs their quality with their policies. With the Nolah Original mattress you get free shipping, a 120-night sleep trial period, and a Lifetime warranty.
Who Might Like the Nolah Mattress
Couples: Our mattress tests feature a motion isolation test, where we see if too much motion transfers across the mattress when your bed partner moves. We saw amazing results, meaning the Nolah should allow couples to sleep soundly.
Side sleepers: We consider Nolah to be one of the best mattresses for side sleepers because it offers a balance of pressure relief and proper spinal alignment—two key things side sleepers need to stay comfortable on a mattress.
Hot sleepers who love foam: Nolah uses a patented foam blend called "AirFoam" which allows more airflow than a typical foam bed. That being said, it won't be actively cooling; it should just keep you from sleeping too hot.
Who Might Not Like the Nolah Mattress
Seniors: Nolah has poor edge support, which is something seniors rely on to easily get in and out of bed.
Heavy people: Nolah is an affordable model that performs well, it's just not very durable. Heavy people need a mattress with more support, like a bed with coils. This way, you won't have to replace your mattress often.
Stomach sleepers: Stomach sleepers need a firm bed for proper spinal alignment. Nolah is too soft to offer the lift that stomach sleepers need to stay aligned.
See our full Nolah mattress review to learn more. If you'd like to explore past Nolah, we curated what we think are the best mattresses for side sleepers.
Platform-Bed Mattress Buying Guide
Looking to buy a mattress for your platform bed? Here are a few key things to consider.
Sleeping Positions
A little Mattress Nerd secret? You should consider your sleep position and body type first when shopping for a mattress. Why? A bed will perform differently based on your sleep position and body type.
Side sleepers: Side sleepers need two major things out of a mattress—a straight spine (preventing back pain) and pressure-relieving comfort layers (preventing hip and shoulder pain). Softer beds, memory foam mattresses, and hybrids with thick comfort layers will best achieve this.
Back sleepers: The most crucial factor back sleepers should look for in a mattress is spinal alignment. Essentially, you want a bed that maintains your spine's natural curve. A medium-firm to firm bed with a slight cushion aligns the spine and supports the lumbar area best.
Stomach sleepers: People that sleep on their bellies have a harder time, because this position isn't exactly the best option for maintaining an aligned spine. Stomach sleepers need something firmer with tons of elevation to keep the hips from sinking too far into the mattress.
Firmness
Let's go over which firmness works best for your needs.
Soft: Softer mattresses are gonna be best for lightweight folks and side sleepers.
Medium: Mattresses in the middle of the firmness spectrum are best for couples, because it allows both bed partners to meet in the middle in terms of firmness preferences.
Firm: Firm mattresses are best for heavy people, back sleepers, and stomach sleepers.
Edge Support
A platform bed is a great option for seniors and those with mobility issues, because it keeps the mattress at an optimal height to get in and out of bed (learn more in our high vs. low beds article). A mattress with supportive edges is necessary for the platform base to work well for these folks. Look for something with reinforced edges to make the most of your platform bed frame.
Price
How much should you spend on a mattress? Well, here's how we categorize mattress prices.
Cheap: Anything under $500 for a Queen.
Affordable: A mattress under $1,000 for a Queen.
Luxury: A bed that falls above $2,000 for a Queen.
Benefits of a Platform Bed
You most likely won't need a boxspring with a platform bed. This is gonna depend on slat width, however. If the slats are further than four inches apart, you may need a boxspring to fully support the mattress. But, most platform beds have slats close enough you won't need additional support.
A platform bed frame fits most types of mattresses, no matter what construction they have.
Platform beds add breathability to your mattress because they allow airflow through the slats.
Drawbacks of a Platform Bed
Platform bed frames tend to be lower to the ground, which can be problematic for older folks and tall people. If this sounds like you, you may need a taller mattress on your platform frame.
Wooden platforms may not be the best option for heavy people; however, you can find metal platform beds as well.
Recap of the Best Mattresses for Platform Beds
Final Thoughts
It's not hard to find a good mattress that works with a platform bed frame, but we gave you a list of our favorites. No matter what you pick, ensure your bed is at least 10" thick and that the slats are close enough to support your mattress without a box spring. Have fun with your bedroom makeover!
FAQs
Do platform beds need a special mattress?

You do not need a special mattress for a platform bed. Platform bed frames easily support most mattresses, regardless of type. The best part is that you most likely won't need to purchase an additional box spring or other form of support.  
How thick should a mattress be for a platform bed?

A mattress should be at least 10 inches thick, anything shorter will create an extremely low bed that's difficult to get in and out of. Low platform beds may need a bed that's around 14 inches tall to get to the best bed height; high beds go best with mattresses along that 10 inch mark.
Is a hybrid mattress good for a platform bed?

Yes, a hybrid mattress is good for a platform bed, especially if you're a hot sleeper. Cooling mattresses need airflow in order to be comfortable for hot sleepers. Hybrid mattresses contain beds of coils that facilitate airflow, and platform beds have slats beneath the coils for even more breathability.
Can I use a boxspring with a platform bed?

You can use a box spring with a platform bed frame, but it may not be necessary. Platform bed frames use slats to support the mattress. If the slats are four inches apart or closer, you do not need a box spring. Make sure to check your mattress's warranty to see how close the slats must be, or your risk voiding your warranty.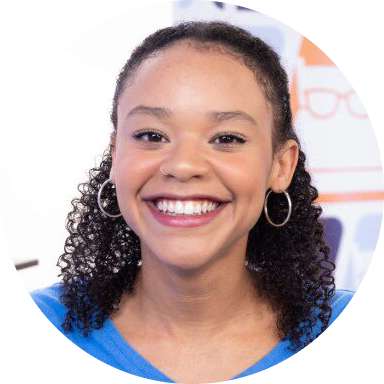 Loren Bullock
Mattress & Bedding Expert
About Author
Loren is the Lead Mattress Reviewer at Mattress Nerd. She has prioritized sleeping for as long as she can remember, rarely deviating from seven to nine hours each night. As an editor on Mattress Nerd and a Certified Sleep Science Coach, Loren aims to help people achieve optimal sleep health and pick the best sleep accessories for their needs. You can find her testing mattresses, exploring the best sleep hacks, and telling you about her findings on Mattress Nerd's YouTube channel and on TikTok.
Education & Credentials

Certified Sleep Science Coach