Do you need a box spring?
•
Disclosure: By clicking on the product links in this article, Mattress Nerd may receive a commission fee at no cost to you, the reader. Read full disclosure statement.
One of the most common questions I get from customers is "do I need a boxspring?" I hope to answer that question here and outline all of the boxspring options available to you. The short answer, by the way, is "probably yes," but it's a bit more complicated than that.
Disclosure: By clicking on the product links in this article, Mattress Nerd may receive a commission fee at no cost to you, the reader. Read full disclosure statement.
What is a boxspring?
A boxspring is a support for your mattress and is typically constructed from a wooden frame, covered in cloth with springs in the middle. It is usually built the same size as the mattress it will support and that's why you often are able to buy a mattress and box spring as a set when you buy a new mattress.
The boxspring fulfills three needs:
To raise the mattress higher off the ground so you're not stuck in your bed like a turtle on its back.
To absorb impact and reduce the wear on the mattress.
To give the mattress a strong, flat surface to sit on.
These days, the word "boxspring" is somewhat of a misnomer, because most don't use springs. The term "foundation" is a more apt description. This has changed in the past decade or two. Up until the early 2000s, most boxsprings used actual springs in them and acted as a shock absorber for the mattress. Now, most mattresses use foundations that are just sturdy, inflexible boxes that support the mattress. These can be made of wood or metal.
Do I need a boxspring?
So, back to the main question, do you need a boxspring? Well, you need to put the mattress on something. Let's look at the options.
You can put the mattress on the floor. This actually gives the mattress proper support, but it doesn't look as nice, is more difficult to get in and out of bed, and isn't as sanitary since you're right on the floor.
You can put the mattress on a boxspring. This raises the mattress up off the ground and provides the solid support that a mattress needs. This is usually used in conjunction with a bed frame to keep everything off the floor and provide a little storage space under the bed if necessary.
You can use a platform bed. These are very popular in Europe. They consist of a platform surface, either solid or with slats. The mattress goes directly on the bed with no box spring. Amazon has a good selection of traditional platform beds if you want to buy online. A company called Forever Foundation has a really sturdy metal one on Amazon as well that I like.
If you want to really go all-out, you can get an adjustable power base for your mattress. This is a base with a motor in it that can have such features as raising up the head, raising the legs, or even a massage feature. Believe it or not, you can get those delivered by Amazon for pretty low prices, as well as any other mattress retailer, including online retailers. Read more about adjustable bases here.
What if I already have a boxspring?
If you already have a boxspring, it likely needs to be replaced. If you put a new mattress on an old boxspring, you run the risk of the boxspring wearing down or breaking, causing the mattress to start sagging. If this happens, it can void the mattress warranty. Additionally, if your boxspring is very old, it might be the old springy type and not the newer foundation type of boxspring. This will change how the mattress feels.
What You Don't Know Could Void Your Warranty
The point about voiding your warranty is no small consideration. Many newly designed options, especially among the memory foam and latex varieties, require you to use something beneath the actual mattress and even list the types of bases and frames that comply with or void the warranty.
Why? Because bases that do not support your mattress will cause it to deteriorate prematurely. And that would be your fault. And the fact that you caused the wear and tear beyond normal use, you yourself will have voided your own warranty.
Why should I even use a box spring?
You could be saying, "Hey, you just told you 'box spring' is outdated. Why am I worrying about it?'
Because the foundation or box spring also absorbs impact when it's properly installed. Maybe you like to literally jump into bed. Maybe you're clumsy and have been known to literally fall into bed. In that case, the box spring sits between your mattress and its foundation. Without one, it's you hitting the mattress and the mattress hitting the floor and nothing else.
Boxspring or foundation?
Your mattress and your preferences should decide which to use.
If you're used to a boxspring, you're used to that level of support underneath your mattress. Without it, your sleep quality may suffer. The boxspring may feel like an old friend and ease of use for you, the sleeper, may be the most important thing for you to consider. If you're sleeping on an innerspring mattress, this is the choice. But boxsprings are also bulky and heavy. Wooden ones will break down slowly and compromise its ability to support a mattress, robbing you of use.
Sleeping on a foundation, or a solid slab of wood (no slats), is similar to sleeping on a platform bed. It will support the mattress and absorb extra impact or movement. It will do a better job distributing weight along the length of the mattress.
Foundations are flexible, too, in that it can support any type of mattress. By the same token, you give up some comfort because the flat foundation won't give like a box spring will. Did you just buy a bed for its contouring effects and still wake up sore in the morning? Maybe it's that flat foundation.
---
Best Box Springs Online
The Mattress Nerd Top Pick's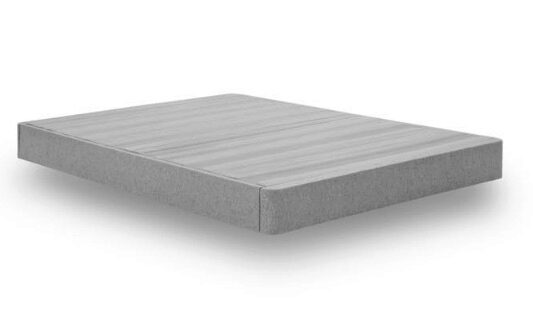 Price: $250 for queen
Warranty: 5-year limited warranty
Trial Period: 100 nights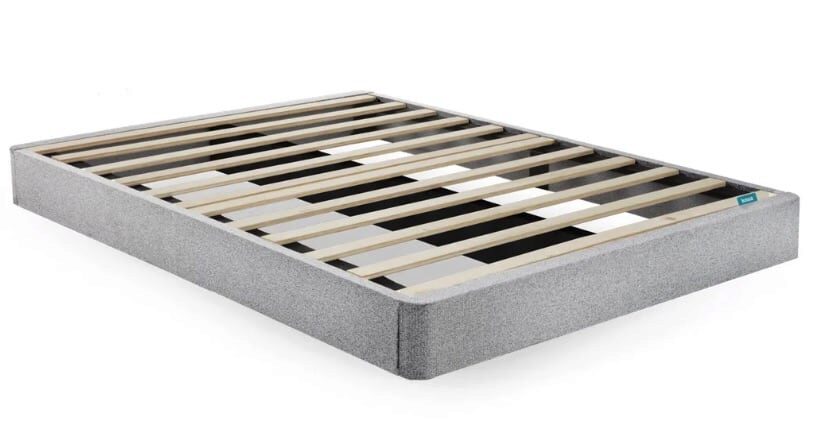 Price: $299 for queen
Warranty: 3-year limited warranty
Trial Period: 100 nights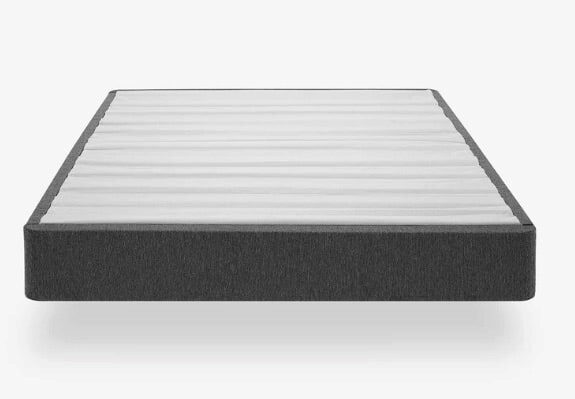 Price: $300 for queen (plus $15o for metal frame)
Warranty: 10-year limited warranty
Trial Period: 30 nights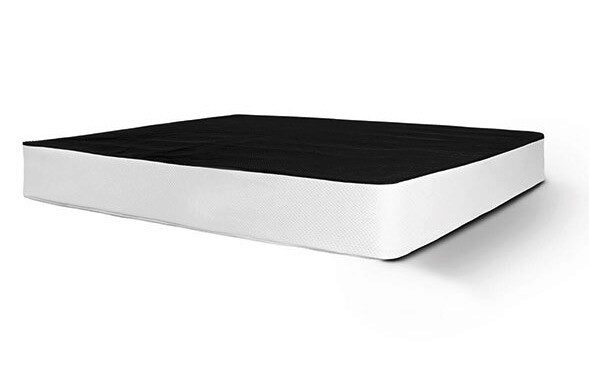 Price: $225 for queen
Warranty: 3-year full warranty
Trial Period: N/A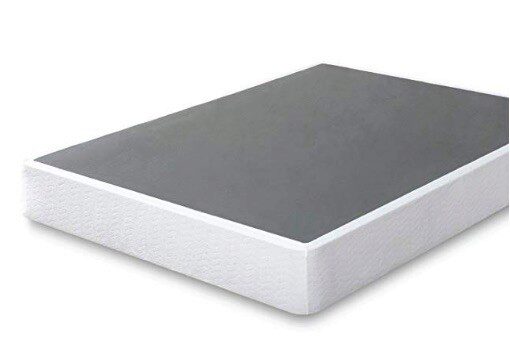 Price: $97 for queen
Warranty: 5-year full warranty
Trial Period: N/A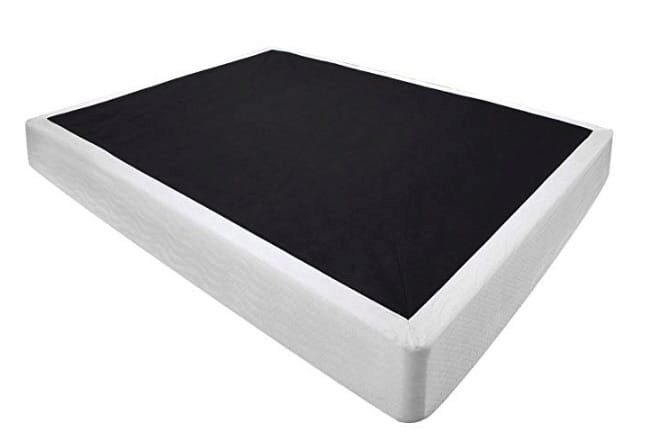 Price: $127 for queen (high-profile wood model)
Warranty: 3-year full warranty
Trial Period: N/A
---
In conclusion, you need to put a mattress on something, and if it's not going to be on the floor, platform bed, or power base, you need a new boxspring.
Thanks for reading.