Novaform Serafina Mattress Review
•
Disclosure: By clicking on the product links in this article, Mattress Nerd may receive a commission fee at no cost to you, the reader. Read full disclosure statement.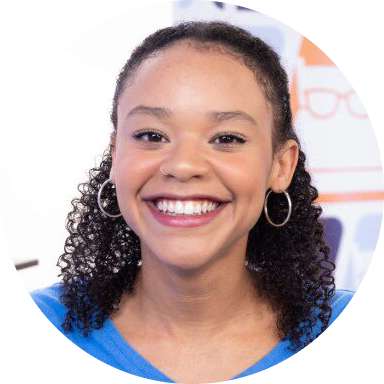 Methodology
Our team of Certified Sleep Science Coaches have reviewed hundreds of mattresses and sleep products for over eight years using hands-on testing. We assess each sleep product for comfort, support, cooling, firmness, pressure relief, and more. Learn more.
In this article
We are going to share all the details of the Novaform Serafina mattress from our hands-on testing, such as its temperature control and motion isolation.
Our Verdict: The Novaform Serafina Pearl gel mattress is a high-value gel memory foam mattress that's sold primarily at Costco. It's available in three different firmness levels, ensuring most sleepers can find a comfortable option, and its excellent motion isolation makes it a great low cost choice for couples who struggle with sleep disruptions.
What We'll Cover in this Novaform Serafina Mattress Review
The Serafina Pearl is a memory foam mattress created by Innocor Comfort under the Novaform mattress brand name. It's one of six different mattress models featured in Novaform's collection, and it combines memory foam with a polyfoam base in three different firmness options: plush, medium firm, and firm. Sold primarily at Costco, the Novaform Serafina is a high-value pick. It combines a below-average price point with a level of comfort, durability, and pressure relief that rivals other, higher-priced models.
Related: Best Affordable Mattresses
In this mattress review, we'll cover everything you need to know about the Novaform Serafina Pearl. You'll learn about its construction and materials, pricing, and performance across important categories, like temperature neutrality, edge support, and more. We also shed light on the Novaform buying experience with an overview of the brand's shipping, warranty, and return policies.
Learn more about the brand in our Novaform mattress review.
Is the Novaform Serafina Mattress for You?
Who's Going to Love the Novaform Serafina Mattress
Shoppers on a budget

Shoppers with Costco memberships

Average weight and heavyweight sleepers

All sleeping positions

Couples
Who Should Steer Clear of the Novaform Serafina Mattress
Those who tend to sleep hot

Luxury mattress shoppers

Sleepers who love a traditional memory foam feel

Shoppers interested in Full size or smaller
Material
Foam
Trial Period
Shipping Method
Firmness
Warranty
Material
Foam
Warranty
Firmness
Shipping Method
Trial Period
Material
Foam
Firmness
Trial Period
Warranty
Shipping Method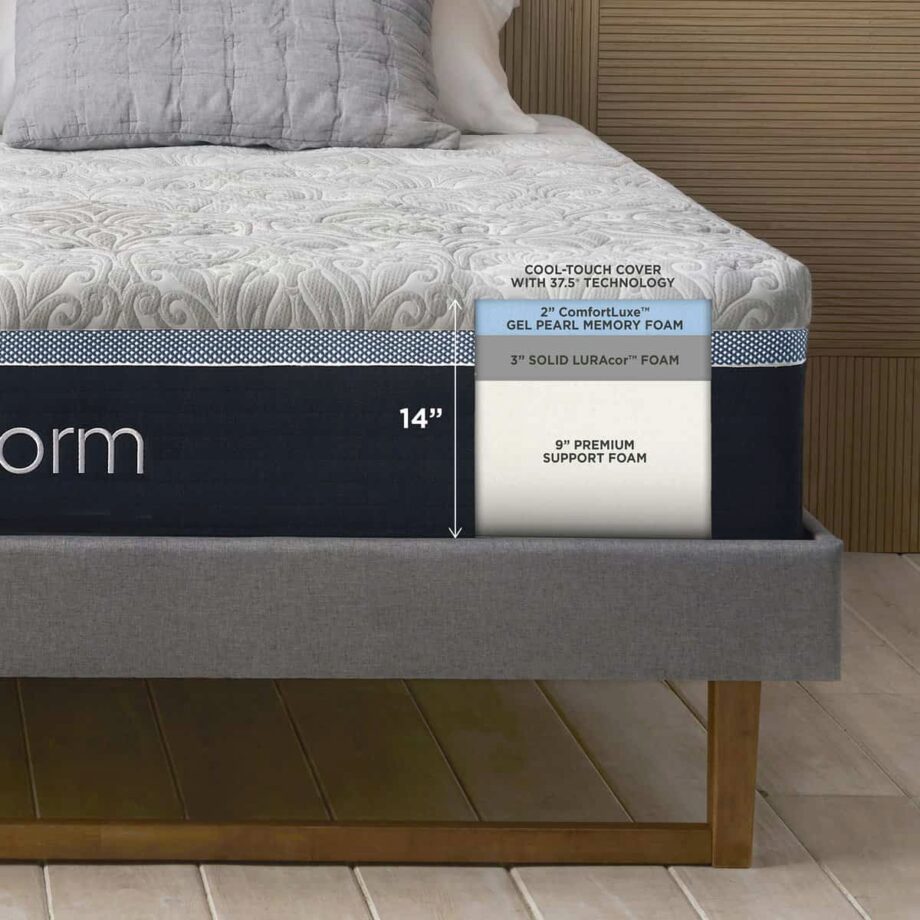 Novaform Serafina Mattress Firmness and Feel
Novaform Serafina Mattress Firmness
The Serafina is available in three firmness levels: Plush, Medium, and Firm. However, the vast majority of reviewers mention that the beds' firmness labels are misleading.
What Does the Novaform Serafina Feel Like?
While mattress feel is subjective and can be influenced by things like your body weight and personal preferences, it's safe to say that all three Serafina models are going to feel a little firmer than average. If you like a really plush, soft mattress, you're probably better off looking into another option.
Body Type:
Back Sleepers
Stomach Sleepers
Side Sleepers
Lightweight < 130 lbs:
4
5
2
Average-weight
130–230 lbs:
5
5
2
Heavyweight
> 230 lbs:
5
5
2
1 = Very poor 2 = Not good 3 = Fair 4 = Good 5 = Excellent

Back Sleepers
The best mattresses for back sleepers are usually firm to support the hips and shoulders. When bodyweight isn't evenly distributed in this position, it can lead to issues like low back pain. The Serafina's firmer-than-average settings should provide a nice even sleeping surface for all body types. We recommend that lightweight sleepers go with the Plush option, average weight sleepers select the Medium setting, and heavyweight sleepers opt for the Firm bed.
Stomach Sleepers
Like back sleepers, stomach sleepers need a firm, supportive surface that will distribute bodyweight evenly and prevent sinking in the hip area. The Serafina is a great option for stomach sleepers, as it has a firmer feel that will support all body types given the appropriate mattress firmness setting is chosen.
See: Best Mattresses for Stomach Sleepers
Side Sleepers
Most reviewers comment that, regardless of the firmness setting purchased, the Serafina Pearl turns out to be firmer than expected. As such, it's a toss up as to whether the Novaform Serafina will work well for you if you're a strict side sleeper.
A good mattress for side sleepers may be the Plush version if you're solely dedicated to this sleeping position, but keep in mind that it will feel closer to a Medium firmness in person. If you like close conforming mattresses or struggle with shoulder pain in the side sleeping position, you might be better off with a mattress with a thicker comfort layer that offers more contouring.
Combination Sleepers
The Serafina works especially well for combo sleepers who switch between their back and stomach, but it may be too firm for sleepers who spend a large portion of the night on their sides. If you toss and turn often, as opposed to once or twice a night, keep in mind that the Serafina has a neutral feel, so it won't be quite responsive enough to make changing positions really easy for you.
See: Best Mattress for Combination Sleepers
Novaform Serafina Mattress Performance
Is the Novaform Serafina Mattress Cooling?
The Serafina Pearl Gel included in the bed's top memory foam layer is supposed to mitigate temperature buildup and help those who sleep hot stay cool, but we think the term 'cool' might be overreaching. This bed sleeps a little cooler than the average memory foam mattress, but it's more of a temperature neutral experience than the truly cool night's sleep that the brand advertises.
If you don't have temperature issues throughout the night, this shouldn't be an issue, but the best cooling mattresses work to actively keep the sleeper cool throughout the night.
Motion Isolation: Is it good for those who share a bed?
One thing that's really special about the Serafina is how well it isolates motion. A handful of reviews mention that they never feel their partners movement's throughout the night, whether they're getting in and out of bed or tossing and turning. This is probably due to the bed's all-foam construction: memory foam mattresses tend to eliminate almost all motion transfer.
Though the Serafina is an exceptional value for its price point, durability might be worth considering before purchase. We think the bed will last about seven years at most, which is on par with industry averages for memory foam mattresses. The Serafina has poor edge support, however, so if you like to sleep on the edge or have trouble getting in and out of bed, we recommend a hybrid or innerspring model.
Related: Best Mattresses for Couples
Responsiveness
During our hands-on testing, this mattress scored a 3.5 out of 5 for its ease of movement. The responsiveness of a mattress refers to how easy it is to move on a mattress because the material bounces back to its normal state.
Durability
The Novaform Serafina scored a 3 out of 5 for its durability from our hands-on testing. This score relates ro how long the mattress will last.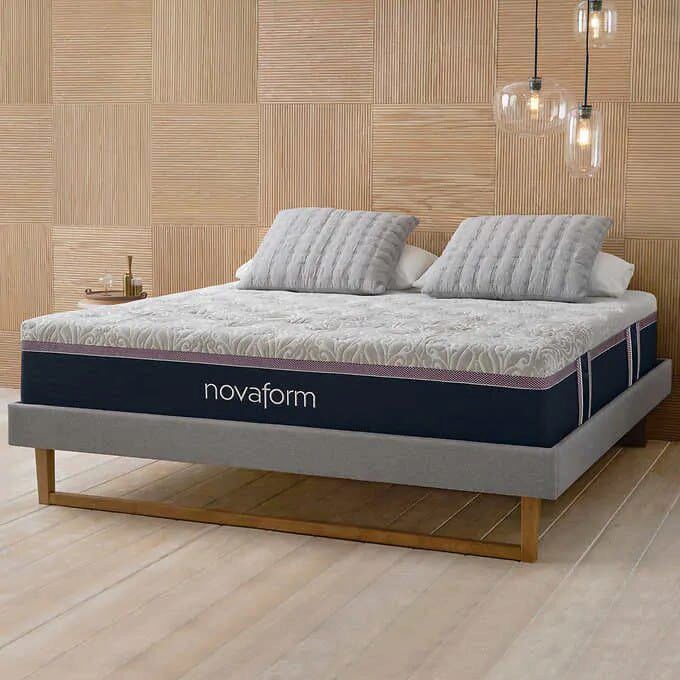 The Novaform Serafina is a 14" three-layer memory foam mattress that's available in three different firmness levels. In each firmness level, it features layers of memory foam, CustomWave foam, and polyfoam.
Cover
The Serafina has a quilted, removable cover that features dual action cooling technology to aid in temperature regulation. It's tufted for a bit of aesthetic appeal and feels soft to the touch.
Comfort layer
The top layer of the mattress is 3" of Gel Pearl Memory Foam that's designed to help prevent temperature buildup while alleviating tension around pressure points.
Transition Layer
The mattress' middle layer is 3" of CustomWave foam, designed by Novaform to prevent too much contact with the dense base layer of the mattress and to provide contouring where you need it most (hips, shoulders, neck). The CustomWave foam also helps encourage airflow throughout the middle layer.
Base Layer
The base foam of the Serafina is an 8" layer of dense polyfoam. This support foam enhances the bed's durability, helps the mattress evenly distribute weight, enhances edge support, and prevents sinking in the hip and shoulder areas.
| | | | | |
| --- | --- | --- | --- | --- |
| SIZE MATTRESS | PRICE | DIMENSIONS | HEIGHT | WEIGHT |
| Twin Size | N/A | N/A | N/A | N/A |
| Twin XL Size | N/A | N/A | N/A | N/A |
| Full Size | N/A | N/A | N/A | N/A |
| Queen Size | $599 | 60" x 80" | 14" | 89 lbs. |
| King Size | $699 | 76" x 80" | 14" | 115 lbs. |
| California King Size | $699 | 72" x 84" | 14" | 126 lbs. |
| Split King Size with Adjustable Base | $1,599 | 38" x 80" (2) | 14" | 108.4 lbs. |
Shipping, Delivery & Returns
If you purchase the mattress from Costco, it will arrive compressed and rolled as a bed-in-a-box. Costco ships to all 50 states, but it's unclear whether shipping is free with mattress purchase through Costco.com.
See: Best Bed In a Box
Once the mattress arrives, you'll need to remove it from the box, carefully cut through two layers of shrink-wrap plastic, and give the bed 48-72 hours to expand. Off-gassing smells should be minimal. If you decide you want to return the bed, Costco offers returns for mattresses in exchange for a full refund. You can drop off the mattress at a Costco location or initiate a return online. For the latter, Costco will send a team to pick up the mattress from your home for no added fee.
If you purchase the mattress from another third-party retailer, keep in mind that the delivery and return policies of that retailer may differ.
Trial Period
According to Costco's return policy, most Costco items can be returned without the original purchase receipt or original packaging. Costco doesn't offer a trial period for the Serafina Pearl, but mattresses are subject to the company's "Member Satisfaction" policy. If you're not satisfied with a Costco item, you can bring it into one of their warehouses for a full refund.
Warranty
All Novaform mattresses come with a nonprorated 20-year limited warranty. Coverage begins on the date of purchase and the company will repair or replace defective mattresses for as long as the warranty is valid. Mattress owners will be responsible for shipping costs associated with repairs and replacements.
Availability
The Serafina Pearl is available on Costco.com, Amazon.com, in Costco stores, and at select third-party retailers.
The Nerd's Score
| | |
| --- | --- |
| Performance Factor | Out of 5 |
| Motion Isolation | 4 |
| Pressure Relief | 2.5 |
| Ease of Movement | 3.5 |
| Edge Support | 2 |
| Temperature Control | 3 |
| Durability | 3 |
How do the Novaform Serafina beds feel?

Most customer reviews note that the Serafina feels firmer than advertised. Shoppers who purchased the Plush version, for example, wrote that it feels close to a medium firmness setting.
How long will the Serafina Pearl last?

We think this mattress will have an average lifespan, which is about seven years. Some reviews mention sagging at the edges of the mattress, but this isn't unusual for an all-foam bed, especially one with little edge support like the Serafina
Will the Serafina smell when it arrives in the package?

Yes, most all-foam beds have a smell when first unpacked. This should dissipate within a few days after the bed has expanded to its full size.
The Nerd's Final Take: What's the Bottom Line?
We think the Novaform Serafina Pearl is a great new mattress option for Costco members looking for a firmer-than-average memory foam bed that won't break the bank. This bed won't be one of the best mattresses you've ever slept on when it comes to comfort, pressure relief, or quality, but both Consumer Reports and customer reviews reveal that this is one of the best Costco mattress brands for couples and individual sleepers.
The bed will especially suit those who are looking for a firmer comfort level, motion isolation and the convenience of Costco's delivery and return policies. If you like a softer memory foam feel, sleep hot, or want a higher-quality mattress that isn't too expensive, we'd recommend looking into softer memory foam bed-in-a-box models.
Nerd Score 4.4/5