Yaasa Review
•
Disclosure: By clicking on the product links in this article, Mattress Nerd may receive a commission fee at no cost to you, the reader. Read full disclosure statement.
Yaasa In-Depth Review
Yaasa is a new company in the adjustable furniture space, based out of Santa Barbara, California. Yaasa makes mattresses, adjustable beds, other bedding accessories, and gives shoppers the option to package items together in a sleep system. While you are able to purchase the beds, mattresses, and bedding separately their products are really designed to complement each other. Plus, Yaasa has been known to offer a pretty sweet deal if you buy two pieces together as a system. Through thoughtful design and engineering, Yaasa makes products flexible and adjustable enough to be comfortable for a wide variety of customers, and without charging exorbitant prices.
As mentioned before, Yaasa designs their bases and their hybrid mattresses and bedding to work together to provide a comfortable and complete sleep experience. So shoppers looking for a sleep system would be hard-pressed to find pieces that work together as well as Yaasa. Offering good deals for the Yaasa Sleep System or the Yaasa ONE System certainly pushes customers in that direction.
Overall, customer reviews say a lot of great things about the way Yassa does business. The company is off to a good start selling a great sleep experience to the masses. Let's explore some of the offerings from Yaasa and see if their sleep system may be right for you!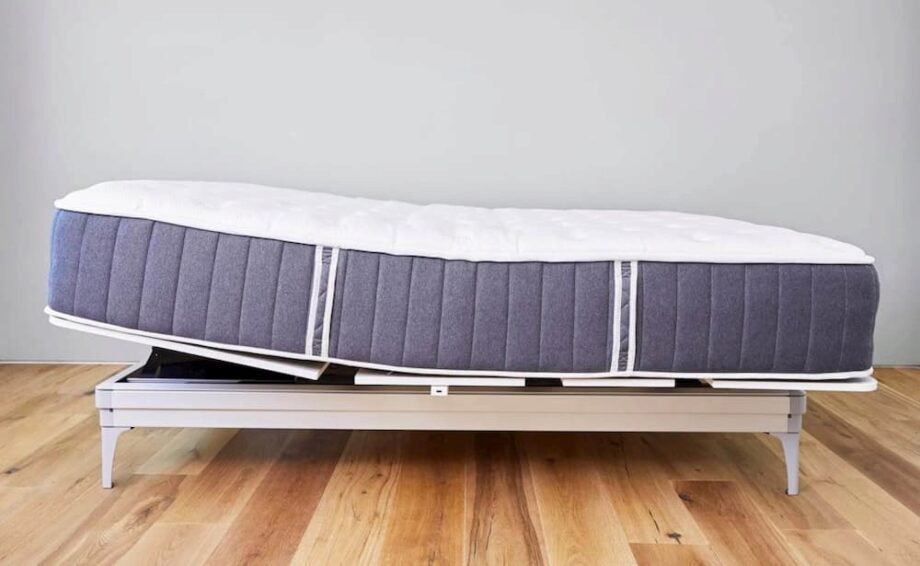 The Yaasa Adjustable Beds
The Yaasa
The Yaasa is one of two adjustable bases the company offers. It is the more expensive, luxury option. Every part of the aluminum base is adjustable with a wireless remote control. The base will remember your popular settings, so you can go back to your perfect placement with the touch of a button. In certain settings, the base holds the mattress in a way that gives you a zero-gravity, weightless feeling. There are also convenient USB ports in the bed for all of your electronics.
The upgrade for this version is wall-sliding technology. Essentially, the bottom of the unit will slide up or back depending on how far you've lifted the head portion of the base. It does that so you don't have to worry about your mattress hitting the wall behind it or being restricted by the amount of space.
The Yaasa ONE
The ONE Adjustable Bed is a more affordable option among the Yaasa adjustable bases. It has all of the tools and technology that the Yaasa has, except for the wall-sliding technology feature.
The Yaasa Mattresses
The Yaasa Mattress
The Yaasa hybrid mattress starts with a quilted, cooling cover. It has phase change material that absorbs or releases heat depending on your body temperature. The weave and quilting also help reduce humidity as you sleep.
The Yaasa is 11 inches thick, compared to the ONE mattress which is 9.5. The top layer of memory foam in the Yaasa mattress is YaasaFlex foam, which is different than the foam in the ONE mattress. The YaasaFlex is responsive foam and is infused with titanium that makes the comfort layers anti-microbial.
This mattress is super versatile because it comes in soft (4-5) and firm (5-6.5) versions. The different firmness levels should please a wide range of people. In general, hybrids do the best job offering both comforts from the memory foam and support from the coils, so these mattresses are well-crafted to handle both tasks.
The Yaasa ONE mattress
The Yaasa ONE mattress has a soft cover that will move with your body if you do any tossing and turning at night. There is a ¾-inch layer of cooling, breathable foam that is contoured to fit your body, allowing heat to escape.
Both Yaasa mattresses have a 6-inch layer of pocketed coils. Coils that are wrapped allow each section of that layer to adapt to the curves of the body more readily. See: Best Mattresses for Adjustable Beds
Sleepers the Yaasa Bed Serves Best
Best For…
People not sure how firm they need a mattress to be (Yaasa has two options)

Anyone needing help with circulation (zero gravity settings with Yaasa base)
Couples seeking motion isolation and responsiveness
Anyone wanting pressure relief
Lighter sleepers
Hot sleepers
May Not Be Best For…
Yaasa Beds By Sleeping Positions
Side Sleepers: The Yaasa ONE mattress, which is a universal medium-firm (6) on the firmness scale, should work quite well for side sleepers. If you are a side sleeper considering The Yaasa Mattress, the soft version will be a better fit for side sleepers. Firmness matters for side sleepers who need some give so the mattress curves around the hips and shoulders without completely flattening out.
Back Sleepers: Back sleepers of normal or above-average weight will want to lean towards the Yaasa Firm mattress. Back sleepers need some give for their bottoms, but not too much. They want to lie flat so their spine stays aligned.
Stomach Sleepers: Stomach sleepers need enough contouring to go around the tummy, but still, need a bit firmer than average so their hips are supported. The Yaasa Firm is the firmest among the three Yaasa options.
Pros & Cons of a Yaasa Bed
PROS
Lots of firmness options in each design

Stronger edges, which are great for couples
Hybrid design features to help you sleep cooler, including coils
Breathable due to coils and foam design
CONS
Doesn't respond quickly to movement

If not purchased together, Yaasa beds and mattresses can start to get expensive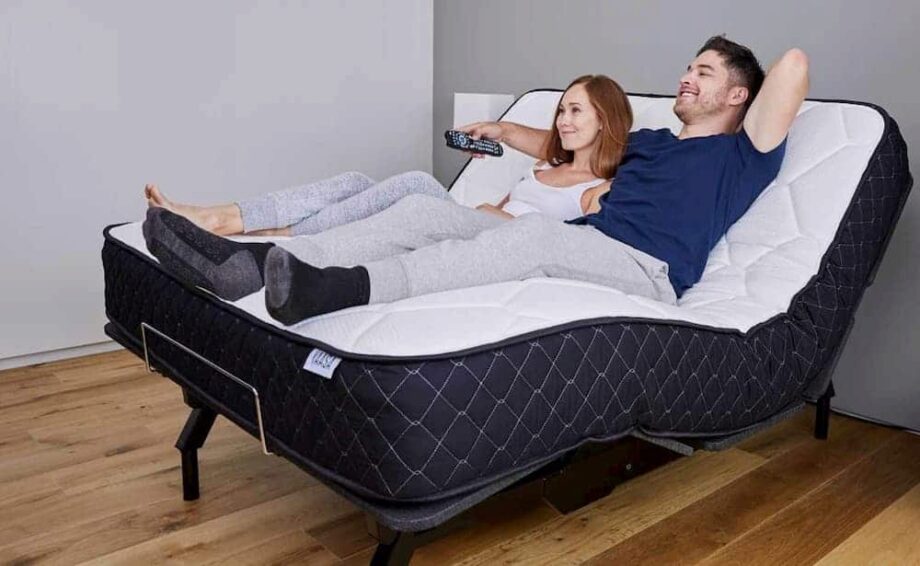 Yaasa Sizing and Specs
| | | |
| --- | --- | --- |
| MATTRESS MODEL / SIZE | Dimensions | Price |
| Yaasa Twin | 75" x 39" x 11" | $899 |
| Yaasa ONE Twin | 75" x 39" x 10" | $549 |
| Yaasa Twin XL | 80" x 39" x 11" | $949 |
| Yaasa ONE Twin XL | 80" x 39" x 10" | $599 |
| Yaasa Full | 75" x 54" x 11" | $1099 |
| Yaasa ONE Full | 75" x 54" x 10" | $699 |
| Yaasa Queen | 80" x 60" x 11" | $1299 |
| Yaasa ONE Queen | 80" x 60" x 10" | $899 |
| Yaasa King | 80" x 76" x 11" | $1499 |
| Yaasa ONE King | 80" x 76" x 10" | $999 |
| Yaasa Cal King | 84" x 72" x 11" | $1499 |
| Yaasa ONE Cal King | 84" x 72" x 10" | $999 |
Adjustable Beds
| | | | |
| --- | --- | --- | --- |
| ADJUSTABLE BED MODEL/SIZE | Dimension | Weight | Price |
| Yaasa Twin XL | 79.25" x 37.25" x 15" | 140 lbs | $1699 |
| Yaasa ONE Twin XL | 78.74" x 37.20" x 14.1" | 111 lbs | $999 |
| Yaasa Queen | 79.25" x 58" x 15" | 176 lbs | $1999 |
| Yaasa ONE Queen | 78.74" x 58.27" x 14.1" | 140 lbs | $1299 |
| Yaasa King | 79.25" x 74.5" x 15" | 198 lbs | $2399 |
| Yaasa ONE King | 78.74" x 74.21" x14.1" | 164 lbs | $1499 |
| Yaasa Cal King | N/A | N/A | N/A |
| Yaasa ONE Cal King | 82.70" x 70.30" x 14.1" | 170lbs | $1499 |
| Yaasa Split King | 79.25" x 74.5" x 15" | 140 lbs each | $3199 |
| Yaasa ONE Split King | 78.74" x 37.20" x 14.1" | 111 lbs each | $1999 |
Firmness
Yaasa: The Yaasa comes in a firm and soft option. The difference comes from the lowest layer of foam. The soft version has support foam and the firm version features a high-density base foam. The firm option skews more to about a 6.5 on the firmness scale; the soft option is more like a 4.5.
Yaasa ONE: The Yaasa ONE is much closer to that universal medium-firm feel that most mattress companies aim to hit. It feels like something between a 5-6 on the firmness scale.
---
Construction
Yaasa
The Yaasa comes in soft and firm options that differ at the very top support layer and the very bottom, base layer.
The top layer in the Yaasa Mattress (soft and firm) is 2 inches of a soft blend foam called YaasaFlex Foam.
The second layer is 2 inches of High-Density Support Foam
The third layer is a layer of coils that run from the mattress edge to the mattress edge. The top three layers create the "comfort layer", which has pressure-relieving qualities because of the foam.
The fourth layer is the base or support layer. In the soft option of the Yaasa, this is a 1-inch High Base Support Foam. In the firm option, this is a High-Density Base Foam.
Yaasa ONE
The Yaasa ONE cover is a blend of fabrics that should move with you. It covers a ¾-inch support layer of Cooling Infinity Foam for contouring and breathability.
The second layer is 2 inches of high-density transition foam that was made with deep compression and body-contouring technology.
The third layer is the top of the support layer—a 6-inch pocket coil layer that isolates motion reacts to movement and presents good edge support.
The fourth layer is the bottom of the support area—a ¾-inch slab of high-density base foam for durability and support.
Yaasa Buying Experience
Shipping, Delivery & Returns
Yaasa ships for free, directly to your doorstep, anywhere in the U.S. and usually arrives 3-5 days after your order. Yaasa does offer white-glove delivery—they handle all of the setup and take away all of the packaging—for an additional $199. You can also pay for mattress setup and old mattress removal if you're purchasing just a mattress. During the return period, you can call customer service and they'll arrange a free pickup. They'll donate or recycle the returned mattress.
Yaasa Trial Period
Yaasa provides a 100-night trial period. The terms follow the industry standard. Yaasa asks that you try the bed for at least 30 days since it takes about that long to adapt to a new sleep surface.
Warranty
Yaasa offers a 10-year limited warranty that is pro-rated. For the first five years, the company will repair or replace the mattress for free. In year 6, they start pro-rating the warranty.
You void the warranty if you don't remove it from packaging within 14 days. The warranty covers visible indentations of at least 1 ½ inches and loose, broken or protruding coils. It doesn't cover any damage the sleeper caused intentionally.
Availability
You can purchase Yaasa mattresses on the Yaasa website and also at the company showrooms in Santa Barbara, CA, Chicago, IL, and Minneapolis, MN. They do offer a payment plan with Affirm financing with 3, 6, 12 or 18-month terms and 0% APR if you qualify.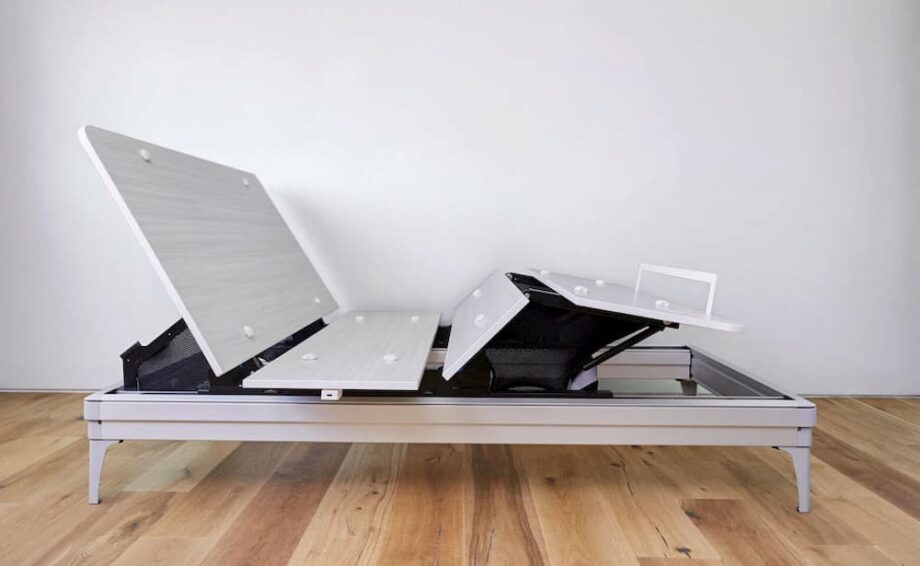 Yaasa Rating and Conclusion
Yaasa takes an admirable approach to mattress and bed design. They are known for responding well to customer feedback and seem to take pride in designing and engineering products that ensure a night of comfortable sleep for a wide range of people.
It is best to view Yaasa as a sleep system. They offer two mattress models with corresponding adjustable bed frames. The Yaasa Sleep System is the more expensive and technologically advanced version. Having a firm or soft mattress options, to go with the adjustable frame that includes the Zero Gravity function and the wall-sliding technology in the base makes it the luxury choice.
The Yaasa ONE is the more affordable sleep system and has a medium-firm mattress to go with an adjustable frame that has nearly all the same features as the Yaasa system.
Overall Yaasa has put a lot of thought into these adjustable bed systems. You can tell years of feedback and engineering have gone into giving customers ways to personalize their sleep experience, yet Yaasa still offers options that are satisfying across the board.