Best Rollaway Beds
•
Disclosure: By clicking on the product links in this article, Mattress Nerd may receive a commission fee at no cost to you, the reader. Read full disclosure statement.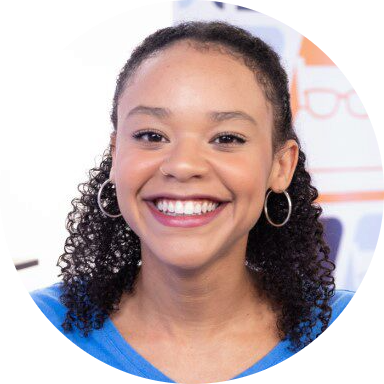 Methodology
Here at Mattress Nerd, we've tested hundreds of mattresses to bring you unbiased, expert reviews of the top brands. Learn more.
In This Article
We'll talk about our favorite rollaway beds, all of which offer superb mobility and are easily stored.
A rollaway bed is a bed that can be folded and rolled away for storage and typically features a hinged metal frame on caster wheels. This design makes rollaway beds much more easy to store, easy to set up, and easy to move than standard beds. Also known as folding beds, rollaway beds are often used in hotels, guest rooms, and rental properties to accommodate temporary guests or to provide an additional sleeping surface when the property or room is at capacity.
In this article, we're sharing the best rollaway beds and a guide with tips for first-time buyers. Below, you'll find our top picks with reasons why we love them as well as an overview of the types of rollaway beds available, buying considerations, and how to choose the best rollaway bed for you.
Disclosure: By clicking on the product links in this article, Mattress Nerd may receive a commission fee at no cost to you, the reader. Read full disclosure statement.
Best Rollaway Beds
---
Rollaway Bed Buying Guide
By definition, a rollaway bed is a bed that can be folded up and stored and is otherwise known as a folding bed. Most rollaway beds feature a steel or metal frame and wheels for ease of portability. The guide below highlights types of rollaway beds, buying considerations, and how to choose the best rollaway bed for your space and lifestyle.
Types of Rollaway Beds
While rollaway beds vary minimally in design, there are differences to be aware of. These are the types of rollaway beds available on the market:
Rollaway Beds with Caster Wheels

—Traditional rollaway beds feature a hinged steel frame with an attached mattress than can be folded in half. The base of the frame is attached to caster wheels with, in most cases, swiveling capabilities that make pushing the bed in and out of storage easier.

Foldable Beds without Wheels

—Some foldable beds feature all the characteristics of rollaway beds but without caster wheels. These models are less expensive than rollaway beds and are sometimes referred to as "folding beds" or even "cots."
Considerations
When shopping for a rollaway bed, these are the variables to keep in mind:
Price—Generally rollaway beds cost between $100 and $400. More expensive options are associated with better durability and comfort. If cost is what's keeping you from purchasing a traditional mattress, check out our list of the best mattresses under $500.
Mattress—Because rollaway beds are constructed with metal frames, the thickness and make of the mattress will greatly influence comfort. While innerspring mattresses sleep cooler, they can be noisy and less comfortable than thicker (4" to 5"), memory foam and polyfoam alternatives.
Weight Capacity—Most rollaway beds have a weight capacity of 200 to 400 pounds. Make sure you choose a bed with appropriate weight capacity for your family and potential overnight guests.
Frequency of Use

—If you plan to use the bed only several times a year as a last resort, a cheaper, less comfortable model will work. If you plan to use the rollaway bed as your main sleeping surface or are accommodating a long-term guest, consider investing in a more durable, comfortable model.

Frame

—Rollaway beds can be made with metal or wooden frames, and metal frames tend to be more long-lasting and portable.

Frame Base

—The frame base is the support structure beneath the mattress and can consist of mesh fabric, wooden slats, or a metal-wire lattice base. Cheaper rollaway beds typically feature the latter type, but they don't provide as much support as rollaway beds with mesh fabric or wooden slat supports.
How to Pick the Right Rollaway Bed
When selecting the best rollaway bed for your space, your first consideration should be the frequency of use. As mentioned, if you plan to use the rollaway bed occasionally for overnight guests, a less expensive, less durable model should be okay. If the rollaway bed will be your primary sleeping surface, or if you plan to have guests for more than 30 consecutive nights, a higher-end model should be higher up on your list. We also recommend considering the manufacturer's sleep trial period and the product's warranty, as these inclusions increase your flexibility with regard to returns.
Use our list of best rollaway beds above to get you started on the right foot in your search. Then, review the rollaway bed buying guide to narrow down your selection and to make a rollaway bed purchase that you'll be happy with long-term.
Alternatives to a Rollaway Bed
If you think a rollaway bed may not be the best mattress choice for your situation, we have some alternatives that serve similar purposes.
Air Mattress: Another great option for sleepovers and camping, air mattresses have a relatively high comfort level and can be deflated and stored rather easily. Make sure the product you purchase comes with a pump, though, as inflating an air mattress without one can be quite difficult. See our best air mattresses article for some of our favorite options.
Floor Mattress: A floor mattress tends to be made using foam, and can be folded or rolled up for easy storage. They make great, temporary beds for children, and can even double as a soft play mat when not being used for sleep, making them great options for sleepovers. Most floor mattresses only come in Twin-size or smaller, so adults may want to consider alternatives. Check out our list of best floor mattresses for more info.
Sleeping Bag: If your goal is to accommodate a guest for a short period of time, or find a suitable sleeping option for your camping trip, a sleeping bag is a great, affordable, space-saving alternative to a rollaway bed. The biggest downside? A sleeping bag likely won't provide the level of comfort that a rollaway bed will.
Sofa Bed: A sofa bed, also known as a sleeper sofa, may be the most functional option on this list. It can be used as a couch when entertaining guests, and folded out into a bed if one of said guests happens to spend the night. Of course, it takes up much more space than any other option, and it has a significantly higher price tag. Take a look at our list of best sleeper sofas for more information.