Best Trundle Beds
•
Disclosure: By clicking on the product links in this article, Mattress Nerd may receive a commission fee at no cost to you, the reader. Read full disclosure statement.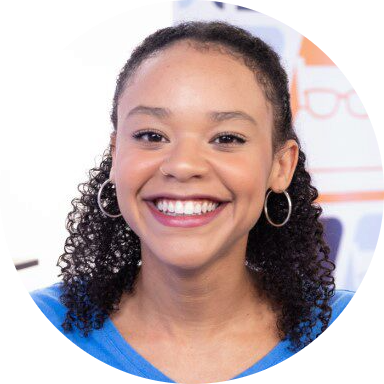 Methodology
Here at Mattress Nerd, we've tested hundreds of sleep products to bring you unbiased, expert reviews of the top brands.
In This Article
We'll talk about the best trundle beds for those looking to save space without sacrificing comfort.
Trundle beds are a common space-saving fixture in studio apartments, children's rooms, guest rooms, and other spaces with limited square footage. As a two-in-one design, a trundle bed usually consists of a bed frame on caster wheels with a mattress that is kept underneath a traditional bed, a bunk bed, or a daybed.
Typically twin-sized (though some full-size options are available) trundle beds are easy to assemble and have a pull-out trundle that can be used at any time when an extra sleeping space is needed. Most models maintain their low profile after being rolled out, but some trundle beds can be raised to the height of a traditional bed. These trundle beds are typically unattached to the main bed, allowing for added flexibility.
Trundle beds are great additions to kid's rooms where sleepovers might happen, either with other kids or parents, so durability and stability are key components. Quality, sturdy materials like wood and metal are common, but sometimes style is sacrificed for durability. You have to decide, as the consumer, which you value more and what your budget allows.
In this article, we're sharing our top picks for the best trundle beds. We also share a buyer's guide to help lead you towards the best trundle bed for your space, budget, and needs. The guide includes the types of trundle beds available on the market, what to consider when shopping, and how to pick the best trundle bed for you.
Disclosure: By clicking on the product links in this article, Mattress Nerd may receive a commission fee at no cost to you, the reader. Read full disclosure statement.
The Best Trundle Beds of 2021
Trundle Bed Buying Guide
Trundle beds have been in existence for many years, serving as a simple way to accommodate overnight guests without taking up much needed space. In today's market, thousands of trundle beds in a variety of sizes and styles are available. This guide should help inform you so that you can make a trundle bed purchase you'll be satisfied with for years to come.
Types of Trundle Beds
Trundle-Only

—Trundle-only beds feature a steel or wood frame and are the simplest of all the trundle bed options. They're also some of the most inexpensive trundles available, typically costing less than $150. Keep in mind that these trundle beds tend to have a lower weight limit, so if you anticipate guests to weigh more than 200 or 250 pounds, this might not be your best option.

Daybed with Trundle

—Daybeds serve as a bed and a sofa, most of which are enclosed on three sides. Trundle daybeds feature a trundle underneath that can be pulled out and, sometimes, raised to the height of the daybed. This is an excellent way to add sleeping (or lounging) space to a small apartment or living room.

Bunk Bed with Trundle

—Ideal for the social child who loves to have sleepovers and spend time with friends, bunk beds with trundles can fit several children in a small space. They're also a great option if you plan to host families who will share a room when they stay in your home.

Traditional Trundle

—Traditional trundle beds, sometimes called "trundle drawer beds" are the most classic option available. This style can be attached to a standard bed frame, daybed, or bunk bed with sufficient under-bed clearance. The traditional trundle functions as a drawer beneath these models and tends to be the most expensive trundle bed option. Because of their clean appearance, sleek design, and ability to shield from dust, these beds are an excellent option.
Things to Consider
In addition to the style, these are additional considerations to keep in mind when selecting a trundle bed:
Frame and slat materials

—Most trundles are made with metal frames, but some models feature solid wood frames or a combination of metal frames. The frame material impacts the product's price point and look. Keep in mind that some trundles are made from plastic, particleboard, and other materials, but these options aren't as durable.

Mattress—The majority of trundle bed options on the market will require you to purchase a mattress separately, so you'll want to keep this in mind when selecting a budget for your trundle bed frame. The quality and thickness of the mattress you select will come down to preference and who you anticipate sleeping on the trundle bed. Adults, for example, might enjoy a thicker mattress, whereas children and teens will be ok on a thinner, low-cost style. Keep in mind that you won't be able to fit a box spring on the trundle, so a thicker mattress might be necessary. Read our full Mattress Buying Guide to learn more
Assembly

—Most trundle bed frames will require assembly, which is often offered by the brand or third-party retailer for an additional fee. To avoid paying setup fees, try to choose a trundle bed that has been reviewed by customers as easy to assemble and comes with assembly tools.

Cost—Trundle beds can cost anywhere from $60 to $2,000, depending on the style, size, materials, and brand. Most trundle bed frames range from $60 to $300, with luxury options costing more. In general, the price can be correlated with high quality and durability. Related: Best Affordable Mattresses
Style and color

—There's no shortage of trundle beds on the market, which makes it easy to find a style and color that fits the existing aesthetic of your space.

Storage space

—Some trundle beds come with drawers, cubby holes, and other storage methods underneath the trundle.
How to Pick the Right Trundle Bed
Once you've settled on a trundle bed rather than an alternative like a futon, air mattress or regular bed, we recommend using our guide above to find the perfect trundle for your space and preferences.
Reread our buyer's guide to guide you as you make your decision, keeping in mind the different types of trundle beds available and evaluating which of the shopping considerations are your top priorities in your search. Once you've read the guide, we recommend revisiting our recommendations for the best trundle beds above to see if any of the styles or brands could be a good fit for you and your home.
Conclusion
Choosing from the best trundle beds can be difficult, especially since you want your guests to be comfortable when staying with you. Since trundle beds often accompany a daybed, the design is important so that it can be used in any room. Durability is also a key factor since it can have various uses, especially in a child's room. We hope this guide has helped aid you in deciding if a trundle bed is right for you and which one to choose.