Fiberglass in Mattresses: Here's What You Should Know
•
Disclosure: By clicking on the product links in this article, Mattress Nerd may receive a commission fee at no cost to you, the reader. Read full disclosure statement.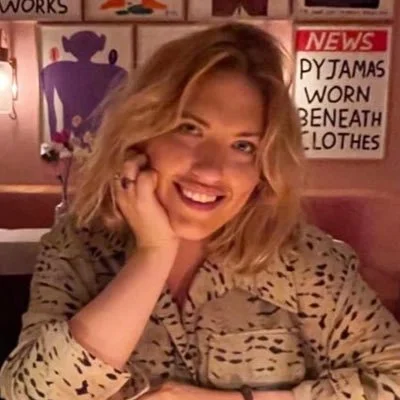 Methodology
Our team of Certified Sleep Science Coaches have reviewed hundreds of mattresses and sleep products for over eight years using hands-on testing. We assess each sleep product for comfort, support, cooling, firmness, pressure relief, and more.
Learn more.
In this Article
We'll discuss the benefits and drawbacks of fiberglass, a common construction component in mattresses that can strike fear into some peoples' hearts. But fear not, we end with a list of fiberglass-free mattresses that we recommend to eliminate all your worries.
You know that pink cotton-candy-looking stuff that's used inside of walls? Well, it turns out fiberglass isn't just good for keeping your house warm in the winter. Fiberglass is also a common (and controversial) addition to mattresses.
But is fiberglass in mattresses dangerous? Keep reading for the facts.
Fiberglass 101
Fiberglass is a composite material that's made of reinforced plastic and glass. It's cheap to produce and easy to work with. This makes it a popular insulation material in the housing and construction industries. Fiberglass is also commonly found in cars, pipes, and boats.
It's also commonly used in memory foam mattresses and foam mattress toppers.
Best Mattresses Without Fiberglass
Get a closer look at the best mattresses without fiberglass!
Why Would a Mattress Have Fiberglass?
Fiberglass is a mix of plastic and glass – which doesn't exactly scream comfort. So why would a manufacturer put glass in their mattresses? There are a few reasons.
Flame retardant
Mattresses can be highly flammable. Fiberglass can make a mattress melt instead of combusting into flames. This can keep a fire from spreading quickly. It may also prevent it from reaching combustible materials inside the mattress.
The Consumer Product Safety Commission enacted the Standard for the Flammability (Open Flame) of Mattress Sets in 2007. It states that mattresses must meet a federal safety standard for open-flame fire resistance.
In a 2022 study, researchers found that fiberglass is healthier than previously used chemical flame retardants. Some chemicals have been linked to various health issues, including hormone disruption, behavioral concerns in kids, and cancer.
Durability
Fiberglass is very malleable, making it easy for manufacturers to work with. It can also last up to 50 years or more and can withstand temperatures up to 1000°F (550°C).
Cost
Fiberglass is cheap to produce at scale. It's much more affordable than alternatives like latex, rayon, wool, or cotton. The material's also readily available.
Non-rotting
Fiberglass doesn't rot, decay, or warp like other mattress materials. That means it's less likely to get moldy, mildewed, or just plain ick over time.
It also isn't affected by bed bugs or rodents.
Is Fiberglass in Mattresses Bad?
Sleeping on a mattress that contains fiberglass shouldn't be a major cause for concern. Even if it's woven into your mattress cover, it shouldn't be a problem unless the cover is removed or damaged.
But there's a reason why fiberglass is only used inside mattresses. Touching fiberglass or inhaling fiberglass particles can lead to potential health concerns – especially for the skin, lungs, and eyes.
Here's a quick roundup of the possible side effects:
Skin. Even small amounts of skin contact can cause itching, rashes, and blisters. In rare cases, it can lead to chronic cases of hives.
Lungs. Short-term exposure to fiberglass can cause bronchitis and other inflammatory respiratory conditions. Long-term exposure has been linked with an increased risk of lung diseases like pulmonary fibrosis.
Eyes. Fiberglass is full of, well, glass. If tiny shards become embedded in an eye, it can cause itching, irritation, bleeding, and scarring. Some folks have also reported blurred vision.
Who Should Avoid Fiberglass in their Mattress?
Fiberglass is generally considered safe when used in a mattress. However, you should avoid mattress covers that contain fiberglass if you have extra sensitive skin.
While a bed protector and your bedding should protect you from any contact, there's a slight chance you'll still experience some symptoms like:
Pain
Hives
Itching
Rashes
Redness 
Signs that a Mattress May Contain Fiberglass
Not sure if your mattress contains fiberglass? The best way to tell is to look at the label.
Manufacturers must include all materials used for a mattress's inner and outer parts on the label. If the label says "%" fiberglass, it contains fiberglass. Some manufacturers may use terms like "glass fibers" or "glass wool" instead. Organic mattresses typically don't contain fiberglass, but you'll need to check the tag to be sure.
Another clue is if the label says, "Do not remove the cover." That's because doing so releases fiberglass particles into the air.
Fiberglass-Free Mattress Brands We Love
All the brands listed below make mattresses without fiberglass. We featured our favorite models from each company to give you a head-start on your fiberglass-free mattress search!
Saatva
Check out our full review for the Saatva Classic here!
Brooklyn Bedding
Check out our full review for the Brooklyn Bedding Signature here!
Avocado
Check out our full review for the Avocado Green mattress here!
Birch
Check out our full review for the Birch mattress here!
Nolah
Check out our full review for the Nolah Evolution here!
Helix
Check out our full review for the Helix Midnight Luxe here!
WinkBeds
Check out our full review for the WinkBed mattress here!
Tuft & Needle
Check out our full review for the Tuft & Needle Mint mattress here!
Frequently Asked Questions
Is fiberglass in a mattress safe?

Fiberglass is generally considered safe to use inside a mattress. However, it can cause tiny skin tears, rashes, or blisters if you touch it. It may also irritate your eyes and lead to blurry vision.

Additionally, inhaling the fibers can inflame the respiratory system. In the short-term, this can cause coughing episodes, bronchitis, or a sore throat. Long-term exposure might increase your risk of lung diseases like pulmonary fibrosis.
Do all mattresses have fiberglass in them?

Not all mattresses contain fiberglass. However, it's very common to find fiberglass in memory foam mattresses or mattress toppers. This is because fiberglass is a cheap but very effective flame retardant.
How do I know if my mattress has fiberglass?

To find out if your mattress has fiberglass, check the label. Manufacturers have to give you a breakdown of all the materials used. The label should give you a percentage of fiberglass used.
Takeaway
Fiberglass is a common addition to foam mattresses. It's a cheap way to reduce the risk of a mattress catching on fire, but without the dangers of chemical flame retardants.
Fiberglass generally isn't considered harmful to your health when it's contained inside a mattress. However, it can cause eye, skin, and lung symptoms if you come in contact with it. Replace your fiberglass-containing bed if it has rips or tears. And until you replace it, cover the hole with duct tape and several layers of fabric.
Source List
Flame Retardants. (2022). https://www.ewg.org/areas-focus/toxic-chemicals/flame-retardants
Mattress Flammability Information. (n.d.). https://www.cpsc.gov/Business–Manufacturing/Business-Education/Business-Guidance/Mattresses
Wagner J, et al. (2022). Fiberglass and Other Flame-Resistant Fibers in Mattress Covers. https://www.mdpi.com/1660-4601/19/3/1695