Tempur-Pedic Pillow Review
The well-known mattress maker has extended their cloud-like sleeping experience to pillows. Read about all the options they provide and decide which pillow is right for you!
A Look Inside the Tempur-Pedic Pillow
Tempur-Pedic sells pillows that feel like "you're sleeping on a cloud." The giant mattress company makes pillows like they make mattresses—with care.
But to the size and selling power Tempur-Pedic enjoys, the company actually helped to make it popular to use memory foam in pillows. Their line of pillows shows they also learned to adapt those techniques to help a lot of sleepers.
Customers really like Tempur-Pedic pillows. They trust the company, can find versions for their sleep position and can find specialty pillows for more specific needs, like a body pillow, the TEMPUR-Neck pillow or the models that come with cooling gel.
There are several, one-piece foam pillows that are shaped to help prevent or alleviate neck pain. The shaped pillows can also provide pressure relief in the neck and shoulders. Most are made of TEMPUR material, which is the company's proprietary memory foam.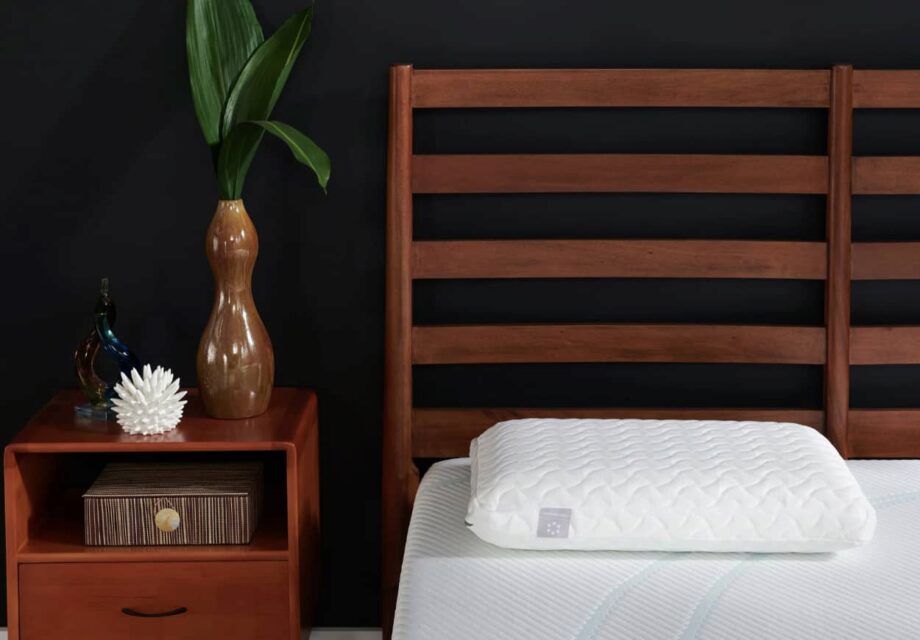 Why I Love It
There is a lot to love about Tempur-Pedic's pillows. I can choose how firm I want my pillow to be—from soft all the way to extra firm. I can buy a fancy-shaped pillow to alleviate my neck pain. I can get a good deal on the simple designs.
The variety of types, the value behind the name and the positive way customers feel about Tempur-Pedic makes me think the company knows how to make a good pillow.
Product Information
Sizes and pricing
MODEL
PRICE
FEEL
SLEEP POSITIONS

TEMPUR-Symphony

$119

Soft

Back, side & stomach

TEMPUR-

Neck

$109 Small

$119 Medium

$149 Large

Extra Firm

Back & side

TEMPUR-Cloud

$89

Soft

Back & stomach

TEMPUR-Cloud Breeze Dual Cooling

$189 Queen

$229 King

Medium-Firm

Back, side & stomach

TEMPUR-Cloud Adjustable

$69

Medium-Soft

Back, side & stomach

TEMPUR-Cloud Pro

$149 Queen

$189 King

Multiple firmness levels

Back, side & stomach

TEMPUR-Cloud Cooling Pro

$189 Queen

$239 King

Medium

Back, side & stomach

TEMPUR-Ergo Cooling Neck Pillow

$149
Firm
Back & side

TEMPUR-Down Pillow

$169
Medium
Back, side & stomach

All-Purpose Pillow

$49
Firm
Multi-purpose

Travel Pillow

$79
Medium-Firm
Travel

Comfort Pillow- Travel

$79
Medium-Firm
Travel

Neck Pillow- Travel

$79
Extra-Firm
Travel
Warranty
Tempur-Pedic offers a 5-year limited warranty on its pillows, which covers any manufacturing or material defects. The company will repair or replace the pillow. They will decide which, but it won't cost you anything to have it repaired or replaced. Hold onto your receipt. You need to show proof of purchase. All of this applies only to the original purchaser.
Where to buy
You can find all of these pillows on the Tempur-Pedic website, Amazon, and many other retailers.
Shipping and returns
Tempur-Pedic pillows ship free all over the United States. Your pillow will arrive within 7 business days. You can upgrade to UPS 2nd Day Air for $25 per order or UPS Next Day Air for $40 per order.
Free shipping to remote locations APO/FPO addresses is also possible via UPS Ground. But there are no upgrades to these locations.
Shipping to Alaska, Hawaii, Puerto Rico, and other U.S. Territories will cost $25 per order. Upgrades are as follows: UPS 2nd Day Air $40/order, UPS Next Day Air $55/order.
You can only return something to Tempur-Pedic if it was damaged during delivery or if there is a defect in the product. There is no trial period. Also, if you bought your pillow at a store, you must follow the store's rules for returns and exchanges.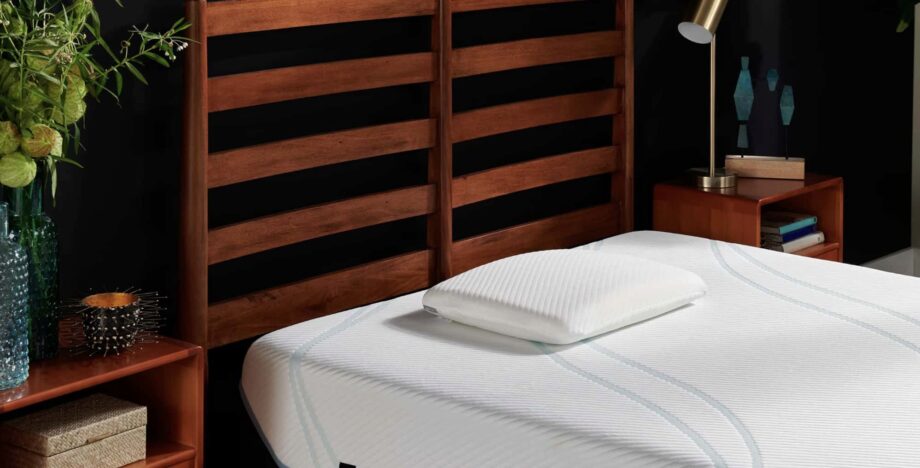 Sleep Experience
The TEMPUR-Neck has an ergonomically contoured design, which comes in three sizes to fit all body types.
The TEMPUR-Symphony is a dual sided pillow; one side is arched for back sleepers and the other is flat for side and stomach sleepers.
The TEMPUR-Cloud is the company's most popular pillow. It has an overall soft, impressionable feel that works best for back and stomach sleepers.
The TEMPUR-Cloud Pro comes in three height and feel options to fit any and all sleeping preferences.
The TEMPUR-Cloud Adjustable has removable, shredded fill so you can customize the feel that is best for you.
The TEMPUR-Cloud Cooling Pro features dual-sided cooling gel at a medium feel, in two different height profiles, that works for all sleeping positions.
The TEMPUR-Cloud Breeze Dual Cooling is similar to the Cloud Cooling Pro, however, this model only comes in one loft height (6.4″). It also has larger measurements than the Pro, for both the Queen and King sizes.
The TEMPUR-Ergo Cooling Neck is a firm pillow with an ergonomic design made to cradle your head and support your neck perfectly on both your back and side. It also has dual-sided cooling gel.
The TEMPUR-Down gives you a classic down feel combined with adjustable inserts that allow for your own ideal customization.
The All-Purpose Pillow is a multi-use peanut shape pillow that you can use on-the-go or in the comfort of your home.
The Travel Pillow is your traditional, horseshoe shape travel pillow for your busy life. Take it on the plane, in the car or wherever you need it!
The Comfort Travel Pillow is a luxury sleep product that is the perfect size to take on the road with you.
The NeckPillow Travel is the smaller version of the Tempur-Neck, designed for packing/travel.
Pros & Cons
PROS
Backed by a company that has been around for a long time
Rule of thumb: the shredded materials pillows are softer; solid-state pillows, firmer
Can usually find great deals on two-pillow sets
Can find any height or firmness because there are so many options
Pressure relief in the solid, shaped models
Cooling gels in some models
CONS
What's "expensive?" They're good pillows; you'll pay for the quality.
A handful of models have cooling gel, but these foam pillows can get too hot for some.
Who are Tempur-Pedic Pillows Best For?
Nearly everyone. These quality pillows come in six different firmness levels. The line has versions to help back, side and stomach sleepers. Because of the foam Tempur-Pedic uses, even combination sleepers will find pillows that stand up and adapt to your body as you move around.
Conclusion
I like it when companies who have been around for a while continue to push. Tempur-Pedic isn't floating on its good name. They're adapting mattresses and pillows as sleeper needs, material innovation and trends change.
When you consider the Tempur-Pedic pillow collection you will find options to suit your sleep position, options to suit the firmness you like and options to even adapt to your weird desire to sleep cuddled up with something that isn't a person. (Yes, they sell a great body pillow!)
If you want to invest in a pillow that performs well, Tempur-Pedic is a solid choice.
In This Article
A Look Inside the Tempur-Pedic Pillow
Why I Love It
Product Information
Sleep Experience
Pros & Cons
Who are Tempur-Pedic Pillows Best For?
Conclusion