Best Twin XL Sheets
•
Disclosure: By clicking on the product links in this article, Mattress Nerd may receive a commission fee at no cost to you, the reader. Read full disclosure statement.
The sheets you choose can determine the quality of your sleeping experience. Whether you're a college student moving into a dorm for the first time or a parent shopping for your kid, it's important to identify what you're looking for in bedding. Softness could be a top priority, or maybe you need something to help you sleep cool. There could be several great options, but which one is best for you?
The best sheets will be different for everyone, so we're here to help narrow down your search. Below you'll find our top picks and a breakdown of their main features. Look at the bottom of the page for an extensive buyer's guide describing additional features of sheets and how to care for them.
Disclosure: By clicking on the product links in this article, Mattress Nerd may receive a commission fee at no cost to you, the reader. Read full disclosure statement.
7 Best Twin XL Sheet Sets of 2023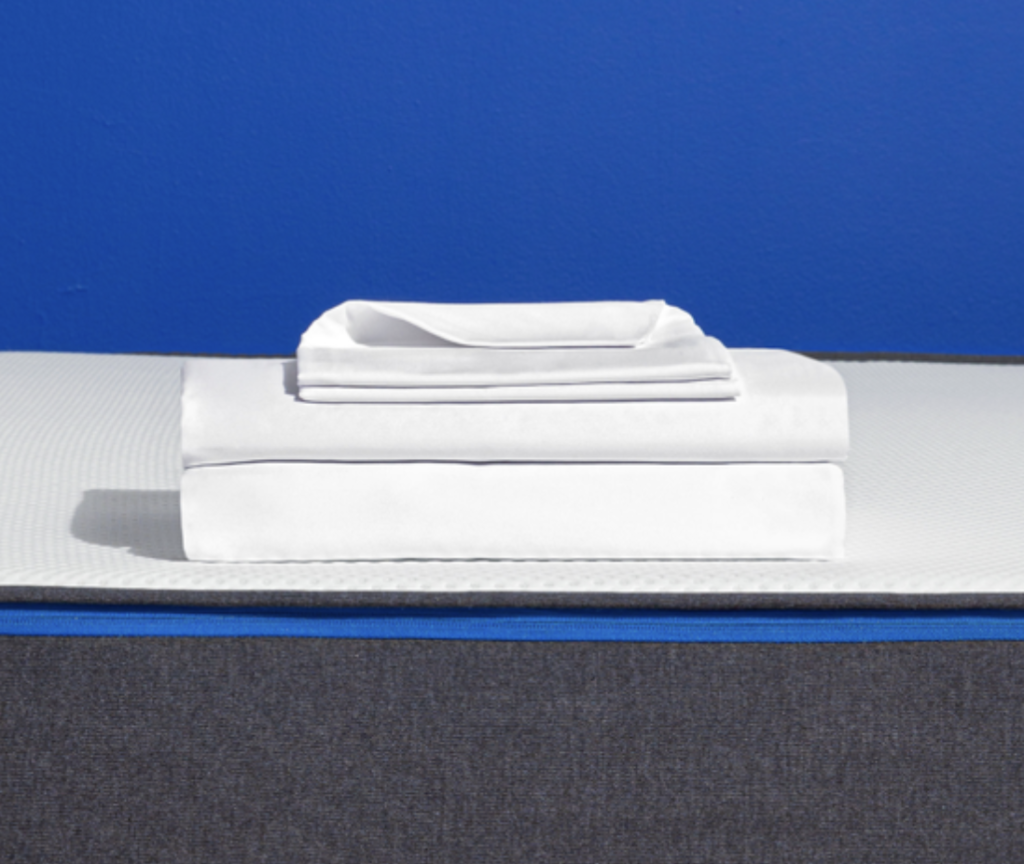 Nerd's Pick
The Nectar Luxury Cotton Sheets are made from 100% long-staple cotton woven in a diagonal twill pattern. This design makes the sheets breathable, lightweight, and cool to the touch.
Reason to Buy: Who doesn't love a luxurious feel to their sheets? Nectar's Luxury Cotton sheets are designed to provide just that- they are durable and lightweight, and they feel softer with each wash. The breathable cotton helps you sleep cool but can also provide warmth during the winter. These sophisticated sheets come with one flat sheet, one fitted sheet, and one standard pillowcase and offer free shipping and returns.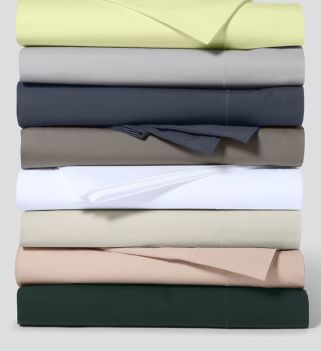 Best Affordable Twin XL Sheets
Casper's Percale Sheets are designed to be soft and breathable at a great price. The sheets are made from 100% organic cotton and have no added chemicals.
Reason to Buy: Affordability is key for college students on a budget or parents who know their kids will outgrow their sheets in a few years. These percale sheets by Casper are one of the more affordable yet durable options out there. By design, percale weave provides a soft and crisp feel that has great cooling properties. These light and airy sheets come with a flat sheet, a fitted sheet, and one pillowcase in a variety of color options. Casper offers a one-year limited warranty and free shipping and returns.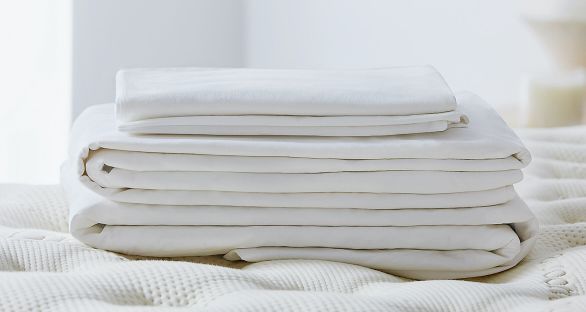 Best Twin XL Sheets for College
The Saatva Organic Percale sheets are a great choice for college students who want soft, cooling, and ethically-sourced bedding. The cotton is both Fair Trade Certified™ and Global Organic Textile Standard certified, so you know you're getting well-sourced sheets.
Reason to Buy: Not all companies think about the importance of deep sheets, but for college students with mattress toppers, this is a must. Saatva's Organic Percale sheets have deep pockets that work with mattresses (or mattress and topper combos) that are 16" high. These sheets are breathable, with moisture-wicking properties and a cool-to-the-touch feel. This sheet set comes with one flat sheet, one fitted sheet, and two pillowcases. Saatva offers free shipping, free returns for the first 45 days, and a one-year limited warranty.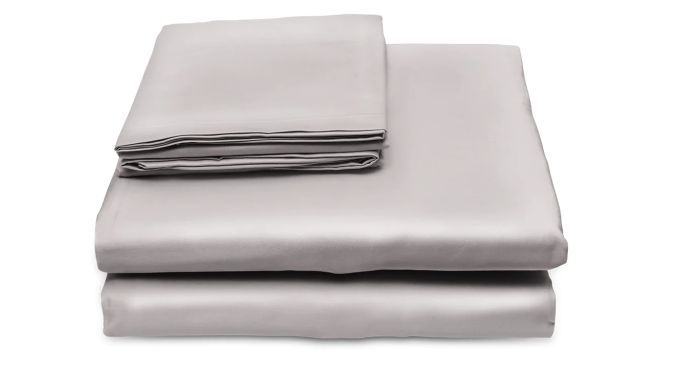 Best Cooling Twin XL Sheets
Puffy sheets are both cooling and hypoallergenic due to their 100% bamboo viscose and sateen weave construction. These sheets are Oeko-Tex® Standard 100 certified, meaning they achieve the soft and silky feel without the use of harmful chemicals.
Reason to Buy: Bamboo is one of the best naturally-cooling materials because of its tendencies to adapt to the surrounding climate. Since some college dorms don't have the best air conditioning available, it's important for students to have sheets that will keep them comfortable at night. The Puffy sheets are made with natural material without harmful chemicals, so they are both hypoallergenic and great for sensitive skin. These soft sheets come with a deep-pocket fitted sheet, a flat sheet, and one pillowcase. Puffy offers a 101-night free trial, free shipping, and a lifetime warranty.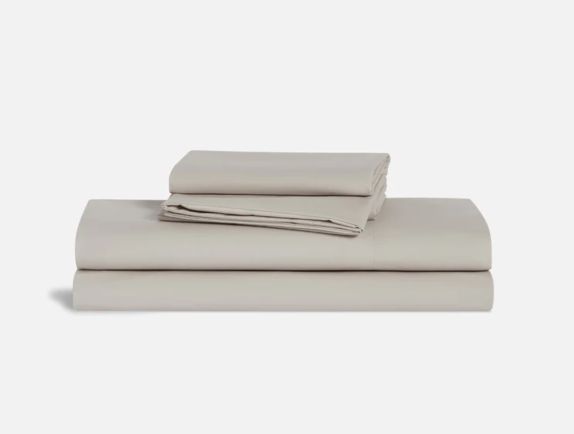 Best Twin XL Sheets for Kids
Brooklinen Classic Core sheets are made with 100% long staple cotton and are Oeko-Tex® Standard 100 certified. These percale-weave sheets are soft, highly breathable, and safe from harmful chemicals.
Reason to Buy: Most kids love to have bright colors or patterns in their bedroom, and Brooklinen provides multiple options to make them happy. The sides of the sheets are labeled "long" or "short," which teaches kids how to properly make their beds. The airy and cool sheets are a great choice for children who move around a lot as they sleep. This sheet set includes one flat sheet, one fitted sheet, and two pillowcases. Brooklinen offers returns within the first year and an additional one-year warranty.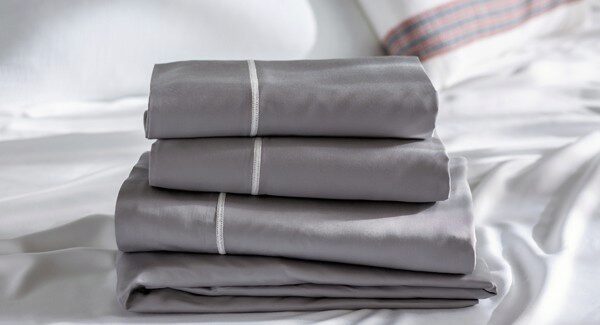 Best Bamboo Twin XL Sheets
The Layla Bamboo sheets are made from 100% bamboo viscose that provides a lush and cooling feeling. These sheets are a great environmentally-friendly choice due to the sustainable nature of the bamboo itself and the overall manufacturing process.
Reason to Buy: Bamboo sheets are a great option for people who want to sleep cool and have strong allergies. These Layla sheets are temperature-regulating, moisture-wicking, and hypoallergenic. They are extremely soft, silky and cool to the touch. The sheet set comes with one flat sheet, one fitted sheet, and one pillowcase. Layla offers a 120-night trial, free shipping to most locations, and a five-year warranty.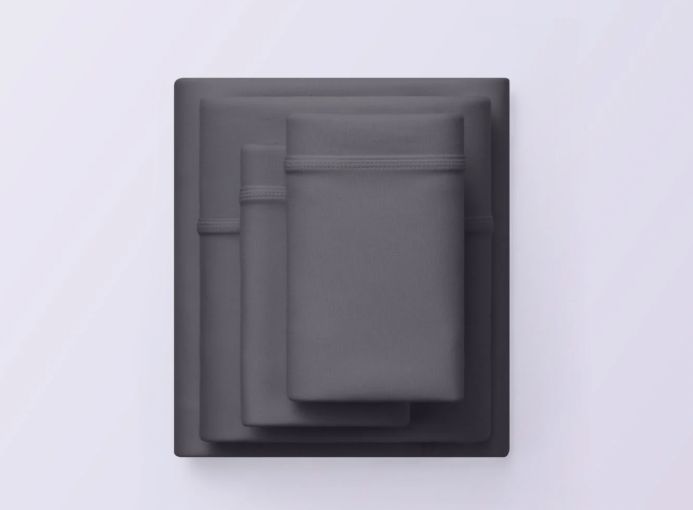 Best Twin XL Sheets for Adjustable Beds
The Purple SoftStretch sheets are designed with bamboo blend fabric and a SecureStretch™ elastic band in order to bend with your mattress. They are soft yet breathable to keep you comfortable and cool.
Reason to Buy: Adjustable mattresses need sheets that can flex and twist along with them without coming loose. Purple SoftStretch sheets keep this in mind with deep pockets and secure elastic so the fitted sheet can hug the mattress at all times. The bamboo blend contributes to moisture-wicking properties and a silky-smooth texture. These sheets come with one flat sheet, one fitted sheet, and one standard pillowcase. Purple offers a 30-day return period, free shipping, and a one-year warranty.
Things to Consider When Buying Twin XL Sheets
There are several factors that can determine what sheets are best for you. Typically, sleepers want sheets that are durable, soft, and easy to clean. Some people might also value high quality, breathability, or patterns. Whatever you're looking for, it's important to consider all of these aspects before you make your purchase.
Material
Cotton: Cotton is the most popular material used in sheets due to its durability, softness, and cooling properties. There are several cotton varieties available, from standard to Egyptian and Supima. Standard cotton is affordable and easy to find, but it can be low-quality. Egyptian cotton and Supima cotton have longer strands and a high-quality thread, but they are typically expensive.
Linen: Linen is a textured and heavy material made from flax plants. It is extremely breathable and durable, and it is considered very high-quality. While coarse to the touch at first, linen sheets will soften over time.
Tencel Lyocell: Tencel is a brand name for lyocell fiber, which is a type of rayon fabric. Lyocell is made from cellulose fibers from eucalyptus trees using a closed-loop process, making it a good eco-friendly choice. It is a soft material with moisture-wicking and antibacterial properties.
Bamboo: Similar to lyocell, bamboo is also a sustainable choice made from fibers of the bamboo plant. Bamboo sheets are moisture-wicking, hypoallergenic, and durable. They are known for their silky and lightweight feel.
Microfiber: Microfiber is a synthetic material made from polyester, making it very durable. These sheets are soft and silky, but they can make you sleep hot. Microfiber is not very expensive and can be a good choice for budget shoppers.
Thread Count
What is thread count and why is it so important? Thread count refers to the number of threads per square inch of material. The best thread count will vary depending on the material and quality of the sheets. A finer material will have a higher thread count because it takes more yarn of that material to fill a square inch.
Some ideal ranges for thread counts include 250 to 500 for percale and 300 to 600 for sateen. Higher thread counts in these ranges can result in softer and more durable sheets that will also be more expensive. If you find sheets with a much higher thread count than 600, beware that the brand may be manipulating the numbers. Make sure to research the material and check product reviews before you purchase new sheets.
Weave
Weave describes the style used to create fabric from threads. Type of weave determines the feel and durability of the sheets. There can be several different weaves, but the most common types are percale and sateen, which are both used for cotton.
Percale, also known as plain or standard, weave is tightly woven and durable. Sheets with this weave are known for their crisp but soft feel. These sheets are also cool to the touch and very breathable, so they can be a great option for those who sleep hot.
Sateen weave is more luxurious because of its silky feel and sheen. It is not as tightly woven and is therefore not as durable as percale. Sateen sheets are also known to be warmer and heavier, which can be beneficial for colder weather.
Fit
Whether you have a thicker mattress or add on a mattress topper, you might want to pay attention to the sheet sizing and overall fit. Measure the depth of your mattress (including a topper if you have one) and consider finding sheets that fit that depth or something slightly deeper. Additionally, make sure to get sheets that have deep pockets so that they won't pop off the corners of the mattress. Sheets that are too big, however, will bunch up and the excess fabric will get in your way as you move around.
Care and Maintenance
Did you know that many sleep experts recommend washing your sheets once a week? While this may seem excessive, weekly washing is the best way to prevent buildup of dead skin cells, oils, dirt, and dust. College students and children in particular are likely to have excess buildup due to sweat from physical activity or crumbs from snacking in bed. Regularly cleaning your sheets will also leave them softer and smelling nice, which might help you fall asleep faster.
In order to properly wash your sheets, start with checking the care instructions that came with the sheets. Most sheets can be cleaned with a normal wash and dry cycle, but some materials may need special care. College students might want to stick with machine-washable sheets because they have limited cleaning options. Typically, it is best to wash your sheets in warm, not hot, water using a detergent that doesn't have excess chemicals. Hot water can cause the sheets to shrink, and too many chemicals can harm the fabric.
If you are unable or prefer not to wash your sheets regularly, there are other ways to protect your sheets from unwanted buildup. Washing your face and showering before bed can remove oils and dead skin cells so that they don't end up on the sheets. Rotating between a few different sheet sets can also make sheets last longer before they need to be washed again.
Check out our article on washing bed sheets for a complete guide on maintenance.
How to Fold a Fitted Sheet
FAQ
What is the best material for Twin XL sheets?
The best material for Twin XL sheets depends entirely on the sleeper. Some like the crisp feel of percale sheets while others prefer a soft silk sheet. Folks who want cooling sheets should give bamboo sheets a try.
What are the measurements for Twin XL sheets?
Twin XL sheets measure 39" W x 80" L.