Amerisleep vs. Leesa Mattress Comparison
•
Disclosure: By clicking on the product links in this article, Mattress Nerd may receive a commission fee at no cost to you, the reader. Read full disclosure statement.
The Leesa is a simply designed three-layer foam mattress with a soft feel that's great for a variety of sleepers. The AS3 is available as all-foam or hybrid mattresses, each of which feels like a traditional memory foam mattress with a little more bounce.
In this mattress comparison, we'll be examining every aspect of the Amerisleep AS3 and the Leesa Original to help you find the one that suits your needs and preferences the most.
If you want to know how we test and review our mattresses, you can check out our testing methodology.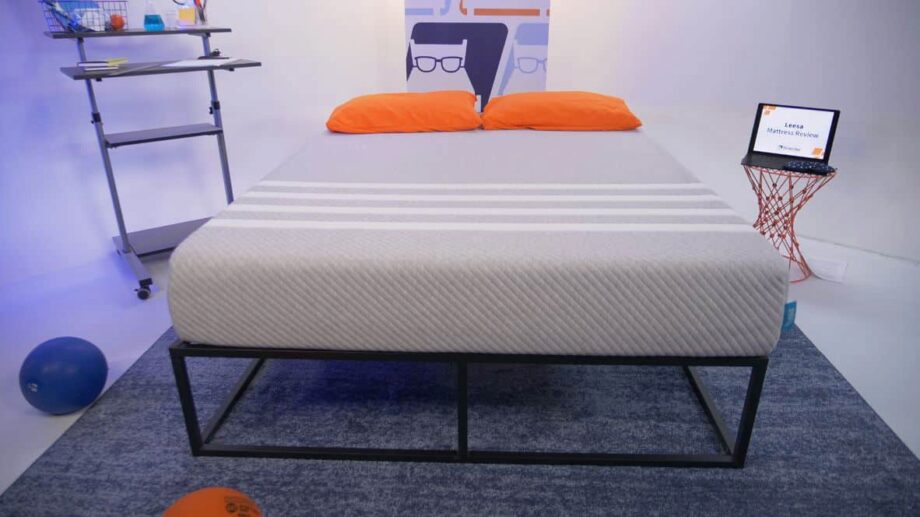 Product
Amerisleep AS3 Mattress
Firmness
Medium-soft: 5/10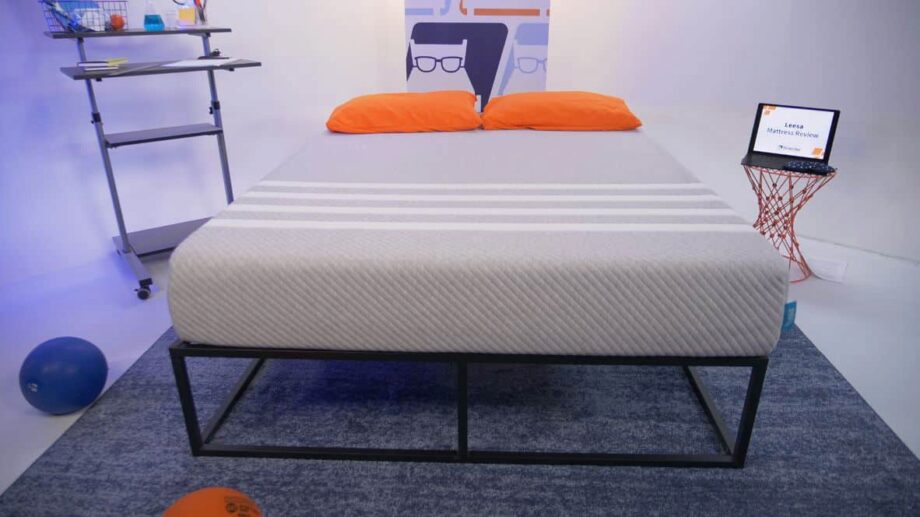 Product
Leesa Original Mattress
Firmness
Medium-soft: 5.5/10
Amerisleep vs. Leesa Overview
Amerisleep and Leesa are both popular mattress brands that cater to different types of sleepers. Here's a brief overview of each mattress's strengths and who we can recommend them to the most.
| | |
| --- | --- |
| Amerisleep is best for… | Leesa is best for… |
| Hot sleepers | Budget shoppers |
| Memory foam lovers | People who want to sleep "on" the mattress |
| Combination and side sleepers | Side sleepers with joint pain |
Who Should Choose the Amerisleep Mattress?
Hot sleepers: The AS3 mattress models have a cover made with proprietary cooling fabric designed to draw heat from your skin so you stay cool as you sleep.
Memory foam lovers: The Amerisleep AS3 isn't as viscous and slow to respond as most all-foam mattresses; it offers good responsiveness to pressure, which is especially beneficial for combo sleepers who change positions.
Combination and side sleepers: The top comfort layer of the AS3 can protect pressure points as the best mattress for side sleepers, while the hybrid construction and bouncy movement can keep combination sleepers supported as they adjust positions.
Who Should Choose the Leesa Mattress?
Budget shoppers: A Queen size Leesa costs roughly $1,000, but Leesa runs specials all the time, so you can usually find a Leesa mattress for less than $850 with coupons and promo codes.
People who want to sleep "on" the mattress: Leesa is great for people who like a soft foam bed without the deep contouring of memory foam. The comfort foam layers in the Leesa give it a soft, body-hugging quality.
Side sleepers with joint pain: We saw great results in our pressure relief test on Leesa, meaning side sleepers who suffer from joint pain should be able to sleep soundly.
Amerisleep vs. Leesa: Top Similarities
Pressure relief: Both mattresses excel in providing conforming and pressure relief while maintaining an even surface for all sleep positions, needed in the best mattress for combination sleepers.
Temperature: Neither bed sleeps noticeably hot nor cool, so they may not be the best choice for hot sleepers who need robust breathability or active cooling features.
Body type support: Both models work for average-weight and lightweight sleepers in all sleeping positions, but neither is supportive enough for heavyweight body types. See our best mattress for heavy people guide for supportive mattresses that will protect the sleeper while providing pressure relief.
Motion transfer: Both beds are virtually silent when pressure is applied and have excellent motion isolation, making them a great choice for sensitive sleepers and couples.
Amerisleep vs. Leesa: Top Differences
Feel: The Leesa has a neutral, accommodating foam feel, and the AS3 has a responsive, gel memory foam feel. The Leesa's denser foam layers may balance the sleeper's body weight on top of the mattress and encourage pressure relief.
Price point: Both brands run promotions throughout the year, but the Leesa is consistently priced $300 to $400 lower than the Amerisleep AS3. Amerisleep's higher cost can be attributed to the additional thickness level and extra features incorporated into the construction.
Cover material: The AS3's Refresh Cooling Cover is a standout feature when compared to Leesa's polyester-blend cover. Amerisleep's proprietary cooling material is designed to convert body heat into infrared energy and return it to the sleeper for improved tissue oxygenation, blood flow, and body temperature regulation.
Amerisleep vs. Leesa: Firmness & Feel Differences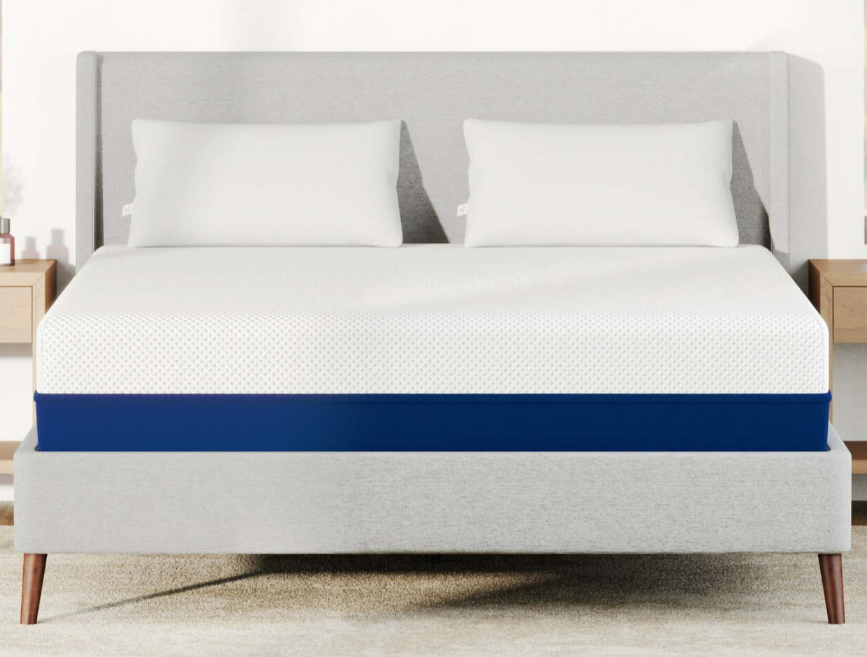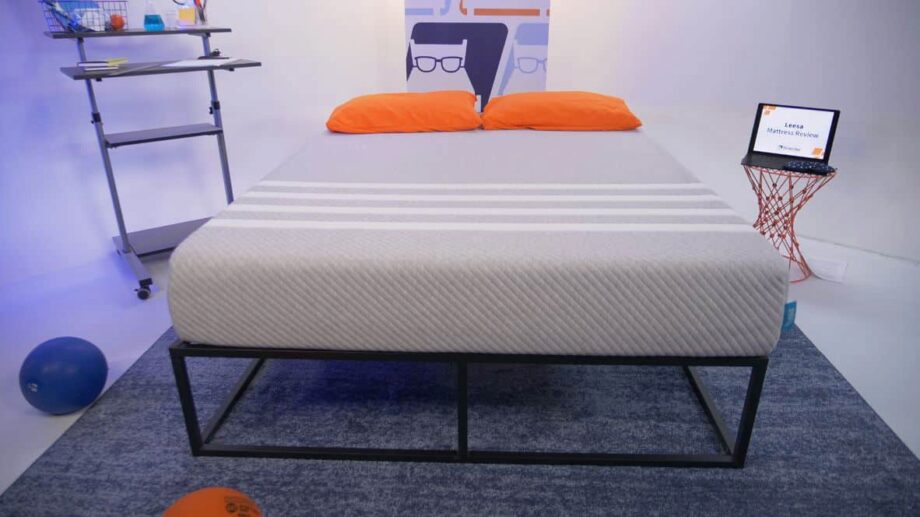 In section, we'll talk in more detail about how the Amerisleep AS3 and Leesa Original mattresses compare against each other in terms of firmness and feel.
What's the Firmness Of the Amerisleep & Leesa Mattresses?
When looking for a new mattress, one of the first things you need to consider is its firmness level since it greatly affects your overall sleeping experience. You'll want to get a mattress with a firmness level that suits your sleeping position and body type.
According to our 1-10 firmness scale (with 1 being the softest and 10 being the firmest), both mattresses have a medium to medium-firm feel. However, the AS3 mattress feels slightly softer at 5/10, while the Leesa Original got a 5.5/10.
What Do the Amerisleep & Leesa Mattresses Feel Like?
The Amerisleep AS3 feels like a true memory foam bed, and sleepers will sink into the comfort layers when they lie down. When they get up, the AS3 will respond much faster than traditional memory foam, making it a good choice for shoppers who don't want to feel stuck in the mattress.
The Leesa Original offers a balanced feel that sits right between the conforming feel of memory foam and bouncy latex. Its top foam layer is bouncy and responsive, so we found it easy to move around. Lying down on Leesa feels soft and cushy without the sinking feeling. Still, we felt that we were sleeping "in" the mattress rather than "on" it.
What's It Like to Sleep On the Amerisleep & Leesa Mattresses?
The Amerisleep AS3 is a "true medium" mattress, making it a great choice for all sleeping positions. Back sleepers and combination sleepers who mostly sleep on their back will appreciate its great back support and responsiveness. Some side and stomach sleepers may also sleep comfortably on the AS3, but depending on their body type, they may find the mattress a bit too soft or firm.
The Leesa Original can accommodate all sleeping positions, but it's really best suited for back sleepers. It has firm and supportive foam layers that provide great back support, cushion, and body contouring, which also makes it a good choice for side and combination sleepers. Some stomach sleepers may fare well on the Leesa mattress, but heavier body types will probably feel like it's too soft.
The Amerisleep vs. Leesa Mattresses By Body Type
Amerisleep Performance By Body Type & Sleeping Position:
| | | | |
| --- | --- | --- | --- |
| Body Type: | BACK SLEEPERS | STOMACH SLEEPERS | SIDE SLEEPERS |
| Lightweight (< 130 lbs): | 5 | 4 | 2 |
| Average-weight (130–230 lbs): | 5 | 3 | 4 |
| Heavyweight (> 230 lbs): | 2 | 2 | 2 |
Leesa Performance By Body Type & Sleeping Position:
| | | | |
| --- | --- | --- | --- |
| Body Type: | BACK SLEEPERS | STOMACH SLEEPERS | SIDE SLEEPERS |
| Lightweight (< 130 lbs): | 5 | 4 | 4 |
| Average-weight (130–230 lbs): | 5 | 3 | 3 |
| Heavyweight (> 230 lbs): | 2 | 1 | 2 |
1 = Very poor, 2 = Not good, 3 = Fair, 4 = Good, 5 = Excellent
Average-Weight Sleepers (130–230 lbs)
Average-weight back sleepers get the best of both worlds with the Amerisleep AS3 and Leesa Original since both offer ample support and cushion for the back.
Most average-weight side sleepers will probably feel better on the softer and more conforming Amerisleep mattress than the Leesa.
The majority of average-weight stomach sleepers will probably experience the same level of support and comfort on the Amerisleep AS3 and Leesa Original since they have similar firmness levels and profiles. However, those who are on the heavier side may want to look for something more supportive on the hips.
We think average-weight combination sleepers will be happy with either mattress since both foam mattresses are very responsive to changing positions.
Heavyweight Sleepers (> 230 lbs)
Since both mattresses have similar firmness levels, heavyweight back sleepers will get the same sleeping experience—that is, we don't really recommend either mattress since they're both too soft and lack the needed support to keep back sleepers from sinking in too much.
We also don't recommend either mattress for heavyweight side sleepers since both mattresses will struggle when it comes to providing support and pressure relief for most side sleepers.
Heavyweight stomach sleepers will need much more support on their hips to prevent them from sinking in too much and misaligning. Unfortunately, both mattresses lack the proper support needed. We recommend looking at firmer and more supportive mattresses for stomach sleepers.
Heavyweight combination sleepers may be better off looking for firmer and more responsive mattresses since both the Amerisleep and Leesa mattresses struggle in accommodating sleepers who toss and turn a lot. Check out better options in our best mattress for combination sleepers.
Lightweight Sleepers (< 130 lbs)
If you're a lightweight back sleeper, you won't have any issues with either mattress since you'll receive ample support and comfort for your back and spine.
For lightweight side sleepers, we think the Leesa Original is the better pick. Most sleepers will probably find the Amerisleep AS3 a bit too firm for comfort.
Lightweight stomach sleepers will be comfortable on both mattresses since they're firm and supportive enough to maintain a healthy neutral spine alignment.
Lightweight combination sleepers will also have no issues choosing either mattress since both have responsive foam layers that are easy to move around on. For better comfort, pick a mattress that's better suited to your dominant sleeping position (if you have one).
Differences In Mattress Construction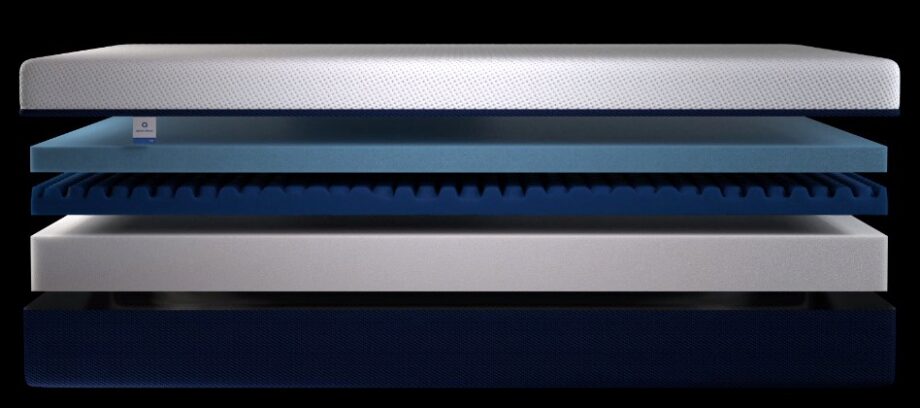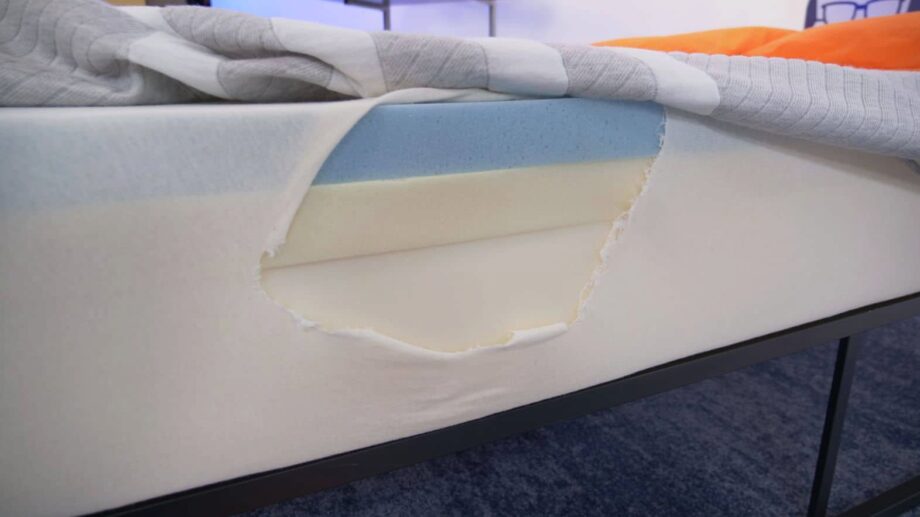 The Amerisleep AS3 is a 12" all-foam mattress, while the Leesa Original is 10" all-foam mattress. They're very similar in terms of materials and profile, but that all ends when it comes to how they're constructed.
| | |
| --- | --- |
| Amerisleep Mattress Materials | Leesa Mattress Materials |
| Proprietary Cooling Cover | Soft Twill Cover |
| 3" Memory Foam | 2" LSA200 Foam Layer |
| 2" Polyfoam | 2" Memory Foam Recovery Layer |
| 7" High-Density Polyfoam | 6" High-Density Base Foam |
Cover
The AS3's cover is made from knit cotton that uses a patented cooling technology that converts body heat into infrared energy and transmits it back for faster recovery. Leesa has a soft twill cover that's both durable and smooth to the touch.
Comfort Layers
The AS3 uses its trademark plant-based Bio-Pur foam that has an open-cell structure that make it cool, comfy, and responsive. Similarly, Leesa has its patented LSA200 foam that's also known for its cooling effect and responsiveness.
Support Layers
Both mattresses use high-density foam support layers, but the Amerisleep mattress is thicker at 7" compared to Leesa's 6".
Amerisleep vs. Leesa Pricing
| | | |
| --- | --- | --- |
| Size | Amerisleep Prices | Leesa Prices |
| Twin | $1149.00 | $849.00 |
| Twin XL | $1199.00 | $899.00 |
| Full | $1349.00 | $1099.00 |
| Queen | $1499.00 | $1199.00 |
| King | $1899.00 | $1399.00 |
| California King | $1899.00 | $1399.00 |
For exclusive discounts on both beds see our Amerisleep mattress coupons and Leesa mattress coupons.
Amerisleep vs. Leesa Mattress Performance Ratings & Differences
Temperature
Foam mattresses trap heat more than other models, and the Leesa and AS3 Foam are no exception. Even with the cooling cover and the incorporation of a breathable coil core, the AS3 Hybrid also traps heat, so we wouldn't recommend either of these options for extra hot sleepers. The best mattress for hot sleepers is more likely to be a hybrid mattress with actively cooling materials or an innerspring mattress that prevents any heat entrapment.
Motion Transfer
Motion transfer is a factor you look for when determining the best mattresses for couples. Essentially, you don't want their movements to transfer across the mattress and wake you up.
All-foam beds typically offer the best motion transfer properties, as foam absorbs movement better than other materials. You can expect to feel little to no movement on the AS3 foam and the Leesa Original. Even the AS3 Hybrid has surprisingly low motion transfer for a hybrid mattress.
Edge Support
You can test the edge support in your mattress by sitting along the perimeter of the bed to see how much it sinks. Still, edge support can be roughly predicted without this test by examining a bed's style and the density of its edge materials.
The AS3 Hybrid features coils that provide better edge-to-edge support than the Leesa in this category. The AS3 Foam and the Leesa Original will have significant sinkage at the edges because neither has added features to encourage great edge support.
Pressure Relief
A bed's ability to create pressure relief for a sleeper depends on the sleeper's body type. The AS3 and Leesa are best-suited to conform closely to lightweight and average-weight sleepers' bodies, and both will provide a nice body-hugging cradle to prevent pressure points from developing.
If we had to choose a "winner," we'd say the Leesa takes this category by a hair: the top layer of foam in its construction is softer than the AS3's top layer.
Pain Relief
Pain relief is directly tied to pressure relief. A mattress that's able to relieve pressure efficiently is a mattress that's able to relieve pain as well.
Since both mattresses are made from the same materials and have similar firmness levels, they both score the same in terms of pain relief. However, as mentioned above, the Leesa slightly outperforms the AS3 because of its softer and pressure point-cradling supportive foam layers.
Either way, both mattresses are good at relieving back pain, but if you're looking for a mattress to help with joint pain, we suggest you take a look at our best mattress for shoulder pain or hip pain lists.
Durability
We expect the Leesa Original and the all-foam version of the AS3 to be slightly less durable than the AS3 Hybrid. In general, foam beds are less durable than innerspring, hybrid, and latex models, which tend to feature thicker designs, sturdy coil cores, and other materials that enhance their longevity. Foam beds tend to break down quickly and therefore don't last as long.
Still, Amerisleep and Leesa each offer 10 years of full warranty coverage, and Amerisleep tacks on an extra 10 years of prorated protection for the bed.
Shipping, Returns, & Warranties
Amerisleep
Amerisleep provides free shipping across the contiguous U.S. on all their mattresses, with extra fees for orders going to Hawaii and Alaska. Each mattress comes with a 20-year warranty and a 100-day sleep trial.
Leesa
Leesa provides free shipping to 50 U.S. states and optional white glove delivery for an extra fee of $150. Each Leesa mattress also comes with a 100-day sleep trial where you can apply for a free return and full refund after 30 nights and a 10-year warranty that covers full replacements for any defects not caused by daily wear and tear.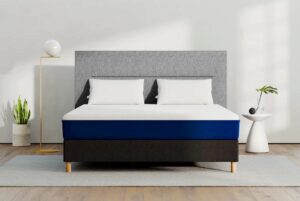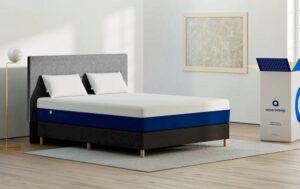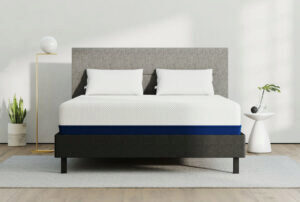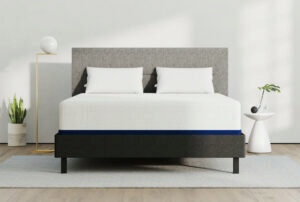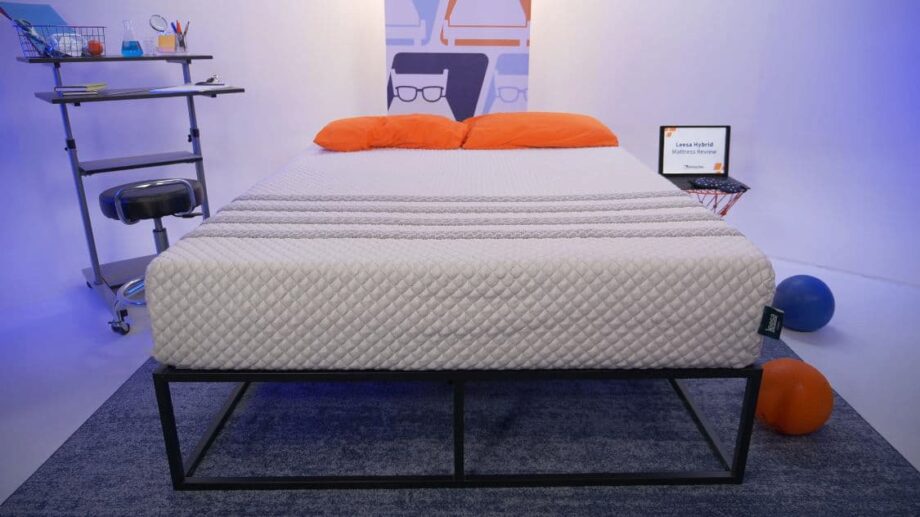 Leesa Sapira Hybrid Mattress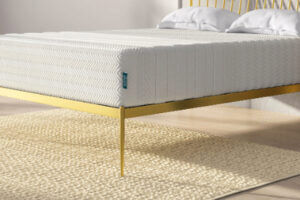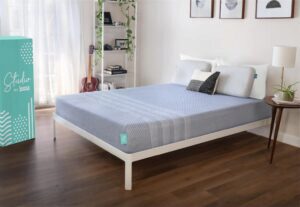 Both the Amerisleep and Leesa are great beds, but if you want a mattress with a memory foam feel, we'd say you should go with Amerisleep. If you like a neutral foam feel without much sinking, you'll enjoy the Leesa. The Leesa is also the more affordable of the two beds, making it the obvious choice for shoppers on a tight budget. That being said, Amerisleep offers five different memory foam and hybrid models, so even if the AS3 isn't exactly right for you, there are more options to choose from if you go with the Amerisleep brand.
Amerisleep & Leesa FAQs
Is the Leesa mattress good for back pain?
Yes, Leesa mattresses are a good option for sleepers dealing with back pain. The Leesa's firm memory foam layers offer excellent pressure relief and back support to help you maintain a healthy and neutral spine alignment.
Where are Amerisleep mattresses manufactured?
All Amerisleep mattresses are made in the U.S., specifically in the state of Indiana. They also have brick-and-mortar stores across various states, such as Arizona, Colorado, Oregon, and Texas.
Is the Leesa mattress made in the USA?
All Leesa mattresses are designed, assembled, and manufactured in the U.S.
Does the Amerisleep AS3 need a box spring?
No. In fact, Amerisleep recommends that you don't use box springs for their foam mattresses since regular box springs don't have enough support. On the other hand, you'll be happy to know that the Amerisleep AS3 is compatible with platform beds, mattress foundations, and adjustable bases.