Best Cooling Pillows
•
Disclosure: By clicking on the product links in this article, Mattress Nerd may receive a commission fee at no cost to you, the reader. Read full disclosure statement.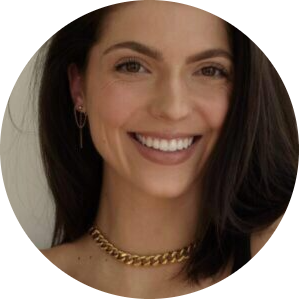 Methodology
Here at Mattress Nerd, we've tested hundreds of sleep products to bring you unbiased, expert reviews of the top brands.
In This Article
We'll show you our favorite pillows for keeping your head and neck cool all night long.
Keeping cool at night is about more than just turning down the thermostat. You need to consider the right mattress, blankets, comforter, and especially pillows. If your pillow isn't properly keeping your head and neck cool, you're bound to have a rough night's sleep. Read on for some of our favorite options.
Disclosure: By clicking on the product links in this article, Mattress Nerd may receive a commission fee at no cost to you, the reader. Read full disclosure statement.
Best Cooling Pillows
Watch Our Review
What to Consider When Buying a Cooling Pillow
Picking out a pillow may seem like a mundane task, but it's actually just as important as picking out the right mattress or comforter. You need to take into consideration various factors, or else you'll be stuck with a pillow that won't make your night's sleep any better, and could in fact make it worse. Below are a few of the things to look out for when shopping for cooling pillows.
Cooling Technology
There are many ways that a pillow manages to stay cool. One way is through breathability. A pillow that isn't breathable will keep heat trapped within the folds when you lie down, resulting in your head and neck overheating. A pillow with breathable materials allows that heat to properly vent and escape, ensuring you stay properly cooled at night.
Another way pillows stay cool at night is through advanced materials, such as gel memory foam or mesh covers. Since there isn't a single solution for the ultimate cooling pillow, you will have to look into various pillow cooling technologies and materials to see which ones seem like the best fit for you.
Price
You may see standard pillows at the store going for 15 to 20 dollars. Meanwhile, cooling pillows are often more expensive, ranging from approximately 80 dollars, to as high as 160 dollars.
Although these prices seem steep, you need to remember that you are paying for a much finer sleep experience. These pillows are designed specifically to keep you cool and comfortable at night, which you won't get from your average pillows at the department store.
Sleeping Position
Every sleep position has its own sleep style and preferences, and if you're going to pick a pillow, you need to understand what your position says about you.
If you're a side sleeper, then you'll want a plumper or fluffier pillow to keep your head and neck aligned with your spine while you sleep. If you sleep on your back, you may want a flatter pillow that will support your head and neck.
If you're a stomach sleeper, you need to consider that you're sleeping with your head turned to the side, so you'll want a pillow that's flat but with some support so that you don't experience any neck pain in the morning.
Adjustability
Some pillows market themselves as "adjustable." These pillows typically allow sleepers to remove the fill, usually shredded latex or a foam insert, which decreases the overall pillow height. An adjustable pillow can be beneficial for sleepers who alternate sleeping positions each night and thus require different pillow heights.
Cooling Pillow Materials
Memory Foam
Memory foam responds to body heat and pressure, which allows it to mold and conform to the shape of your head. Some memory foam can retain heat, but open-cell foam has optimal air flow, making your sleep feel cooler. In some pillows, shredded memory foam is infused with materials like copper or cooling gel, which assist with drawing heat away from your head and neck.
Latex
Latex is known for providing great pressure relief in addition to excellent breathability, especially in comparison to foam. The latex found in pillows is aerated, allowing it to dissipate heat and promote air flow.
Gel
Gel is a highly conductive material that can pull heat away from your body and absorb it, resulting in a cool-to-the-touch feel.
Down Alternative
Down alternative is a polyester or synthetic material that imitates the feel of traditional down pillows, but is more affordable as well as less heat-retentive.
Wool
Wool is a natural fiber and a natural insulator, pulling heat and moisture away from your head and neck. However, during the wintertime, it manages to retain heat in colder areas, making this material great for year-round temperature regulation.
Pros and Cons of Cooling Pillows
As with any type of bedding, cooling pillows come with their own set of pros and cons. On the plus side, these pillows are capable of drawing heat away from your head and neck to give you a cool sleep experience. They are also made of durable materials that last a long time so you won't have to worry about constantly replacing them.
On the negative side, cooling pillows can be quite expensive compared to standard pillows. They can also be somewhat difficult to clean as they require special maintenance and care. Finally, a cooling pillow may not be for everyone, and if you're not a hot sleeper, then you may not have a reason to own one.
Other Ways to Stay Cool at Night
Finding the right cooling pillow can help you stay cool at night, but there are other ways to help you if you find yourself waking up covered in sweat. You can look into using a cooling mattress, cooling mattress topper, cooling mattress pad, cooling pillowcase or even a cooling comforter or cooling weighted blanket.
Other options for staying cool at night include turning down the thermostat (obvious, we know), sleeping with a fan on (also probably obvious), or using lightweight pajamas. For more helpful tips like these, check out our guide on how to not sleep hot.