Holiday Gift Guide 2023
•
Disclosure: By clicking on the product links in this article, Mattress Nerd may receive a commission fee at no cost to you, the reader. Read full disclosure statement.
Wondering what to gift to a colleague, friend, or partner? Sleep products make the best gifts because everyone sleeps! And our list has a ton of creative ideas for everyone on your list. So whether your coworker claims to never get enough sleep or your teenage niece can snooze half the day away, keep scrolling to find unique gift ideas that won't break the bank.
Disclosure: By clicking on the product links in this article, Mattress Nerd may receive a commission fee at no cost to you, the reader. Read full disclosure statement
For the Active or Athletic:
Let's face it: Some folks just don't know how to take it easy! We promise that your friends who are constantly making lists and jogging out the door will enjoy these sleep gifts designed for the energetic to decompress.
Molecule Triple Zone Mattress Topper

Molecule Sleep's Triple Zone Mattress Topper delivers pressure relief for the heavier parts of the body (think the hips and back) while offering a softer feel near the head and feet. The athletically inclined will love the cooling gel microbeads in this topper, as well as the spinal alignment it offers (think less back pain). What's more, professional athletes like Alex Morgan have put their seal of approval on the Molecule brand.
For more on the Molecule brand, see our full Molecule Mattress Review.
Brooklyn Bedding Aurora Mattress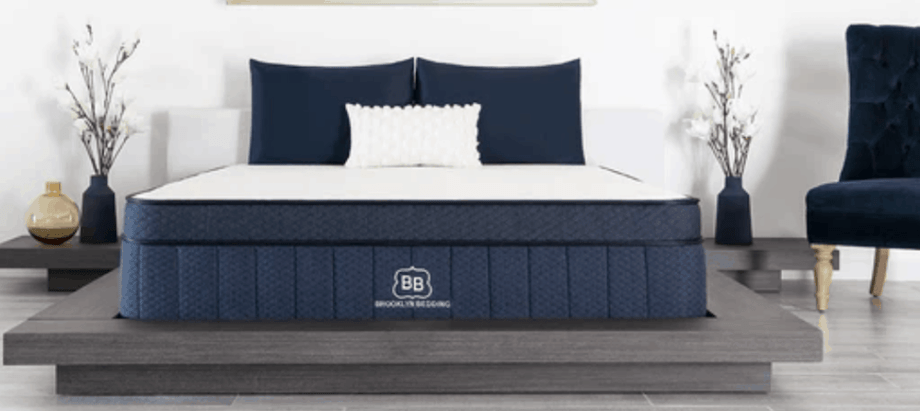 If you're looking for a show-stopper gift to please an athletic partner, family member or friend, the Brooklyn Bedding Aurora hybrid mattress is a great choice. Its TitanFlex foam adapts to movement and cushions the joints. And its 8" layer of coils—combined with a copper infusion in the top layer—keep the body cool. Shoppers can choose between soft, medium and firm settings to find a bed that offers an appropriate balance of support and comfort.
See our full Brooklyn Bedding Aurora Mattress Review to learn more.
For the Techie:
Whether they're interested specifically in the newest sleep technology or simply love tinkering around with their cell phone, your tech-obsessed friends should get a kick out of these great gifts.
Bedgear Balance Performance Pillows

Everything about Bedgear's line of high-tech pillows reminds us of a grown-up episode of Star Trek. Bedgear Balance pillows are silky sleek, breathable and available in a variety of loft options to keep the head properly elevated and supported. Each Balance series pillow also comes with a removable and washable cover for convenience.
Gravity Blanket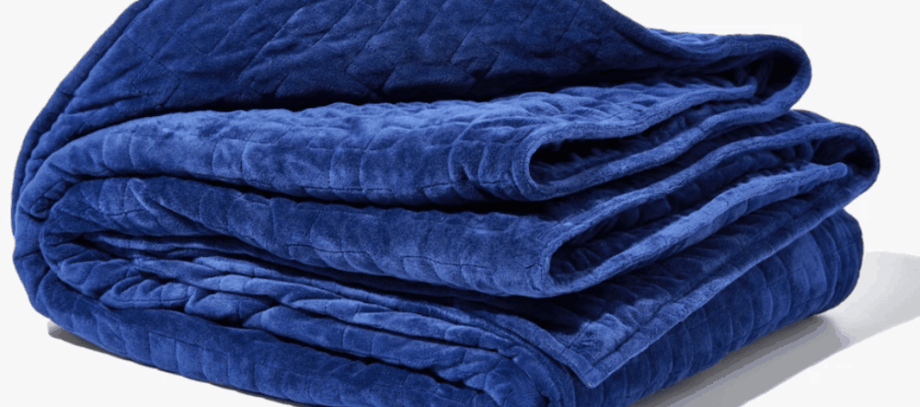 Using the power of a science-backed phenomenon called "deep pressure stimulation," weighted blankets are known to be a great comforting tool for relieving anxiety. If your loved one is a self-care superstar or simply needs some extra comfort, the glass beads in the Gravity Blanket are designed to mimic the weight of a hug or other comforting touch. Pair it with some soothing aromatherapy goodies like a diffuser for essential oils, and you've got an incredible and thoughtful gift.
For the One with Reusable Straws:
Organic cotton sheets. All-natural latex pillows. Even an eco-conscious mattress. These picks will please all the folks on your list who care deeply about the environment around them.
Avocado Sheets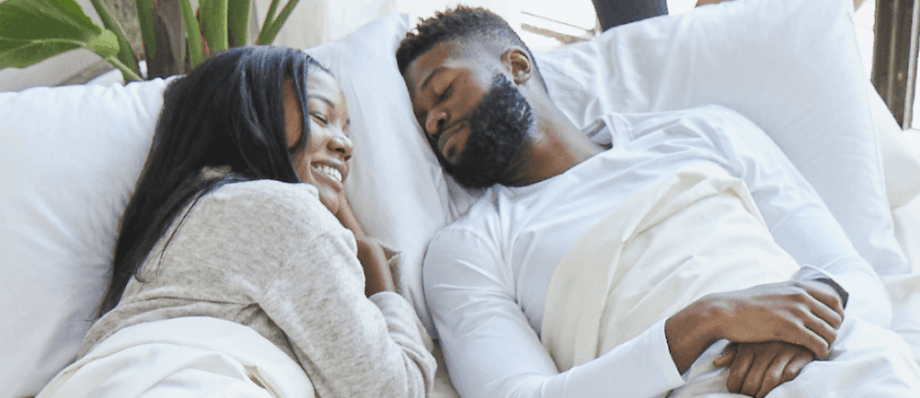 Avocado is a luxury eco-friendly bedding brand known for its thick latex-and-wool mattress and equally plush Avocado Green pillow. But the organic cotton sheets from Avocado are an equally deserving sleep gift. These sheets are woven tightly to achieve a silky sleek finish, and the sustainably sourced material will help you feel great about giving these sheets as a gift.
See our full Avocado Green Mattress Review to learn more.
Awara Latex Pillow

Latex is well known for being a sustainable sleep option, and Awara uses natural and organic materials so you can get a good night's sleep—meaning better health for you and the planet. Sold in both Standard and King sizes, the Awara pillow comes with a cotton cover and can be machine-washed. It's perfect for gifting and is designed to keep you cool, because everyone knows the best sleep is nice and breathable.
To learn more about the Awara mattress, check out our full Awara Mattress Review.
Brooklyn Bedding Bloom Mattress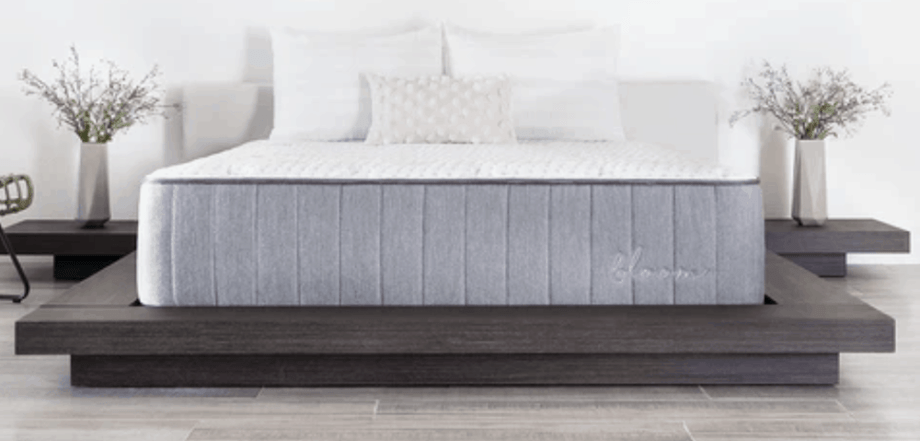 Though Brooklyn Bedding produces a variety of high-quality mattresses for different sleep needs (from relieving back pain to regulating temperature), the company designs the Brooklyn Bloom hybrid with the environment in mind (think sustainable Joma wool and organic cotton). At a generous 12" tall, the bed features a top layer of latex for added bounce and breathability. In addition, its base delivers pressure-point relief via more than 1,000 individually encased coils. The result: a general feeling of eco-conscious luxury. Pair the Bloom bed with a comfy sleep pillow and an essential oil diffuser, and you've given the #bestgiftever.
See our full Brooklyn Bedding Bloom Mattress Review to learn more.
For the Host with the Most:
Tea towels, flowers, wine—so yesterday. Honor your valued host with a gift they will remember. The following items are great for curating a guest-friendly home.
Slip Silk Sleep Masks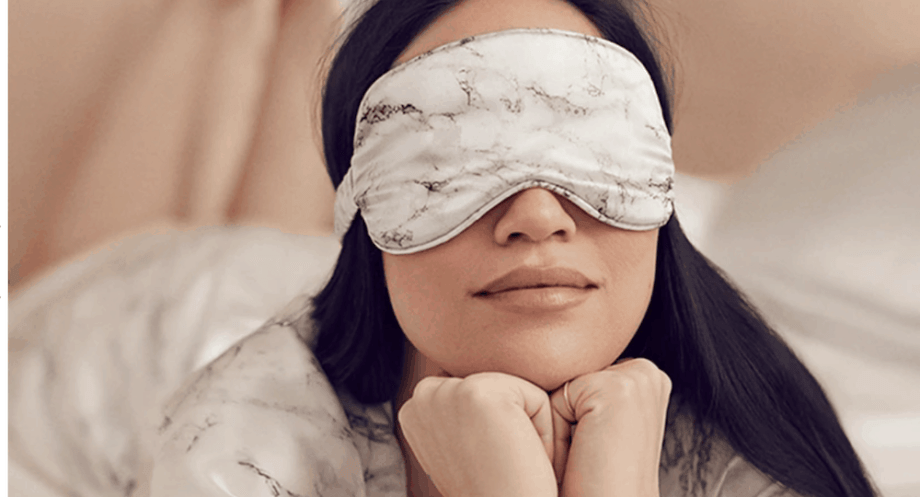 These sleep masks make great stocking stuffers for your friends and family, but consider gifting a set to a friend who loves hosting overnight guests. Slip Silk sleep masks ensure uninterrupted beauty sleep, gently shielding the eyes with the highest grade of mulberry silk. They'll add an extra touch of luxury to a guest room or a carriage house and may just make guests feel like royalty.
Avocado Meditation Pillow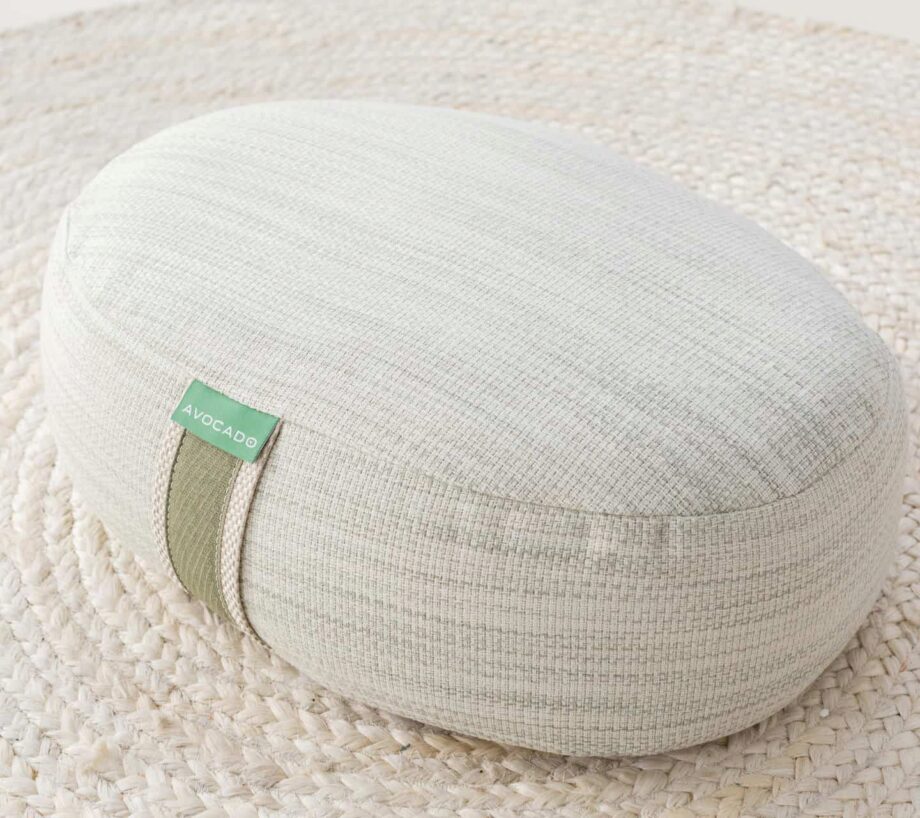 Just in time for the holidays, Avocado has released an organic meditation pillow that's perfect for a guest room or in-house yoga studio. Made with just as much eco-loving intentionality as Avocado's mattresses, this buckwheat-filled pillow lifts the body just enough to attain a great meditation posture. What's more, the pillow comes with a 30-day trial and year-long warranty.
Parachute Down Alternative Mattress Topper

Chances are, your party-throwing pal already loves the Parachute brand for its sleepover-ready robes and minimalist bedding (think posh pillows and sheets). But give them a gift they truly won't forget with the Parachute Down Alternative mattress topper. The feather-like loft of this topper will instantly make any bed feel more like a fancy hotel mattress. In fact, once guests try this down alternative topper they may not want to go home.
For the One Who Has Everything:
Take it from this Nerd writer who once bought a fossil for her father for Christmas—and he already had one just like it! "Hard to shop for" is no more with these luxe, creative finds.
Organic Weighted Blanket from Saatva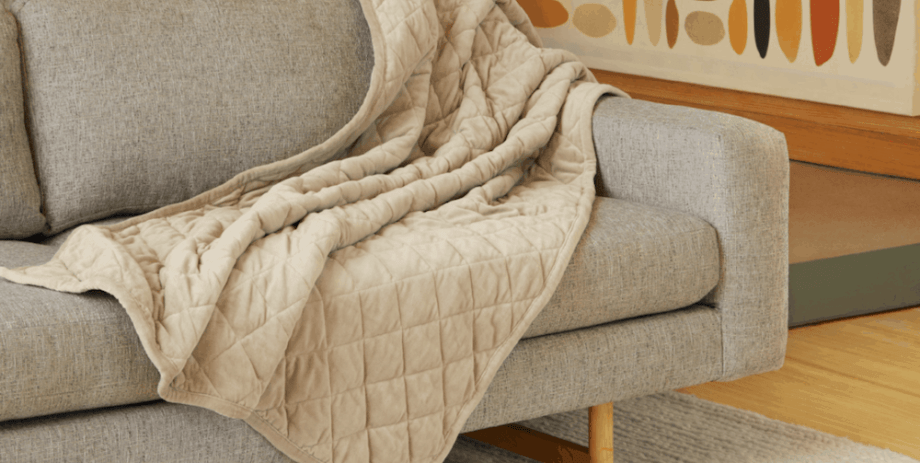 Since the weighted blanket trend is still relatively new, there's a good chance that your maximalist friend hasn't yet procured one of these anxiety-reducing heavy blankets. Saatva's weighted blanket, made with glass beads and organic cotton velvet, is available in a taupe and graphite color. As an added bonus, the blanket is made in factories that are Fair Trade certified.
Want to add a Saatva mattress to that blanket? Then see our full Saatva Mattress Review to learn more.
Purple Hybrid Premier Mattress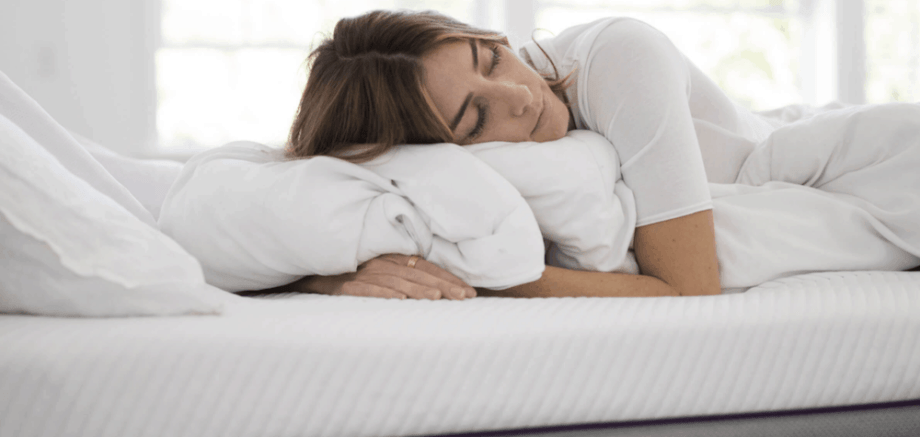 Even the friend who seems to have everything may not yet be sleeping on the Purple Hybrid Premier: That's where you, a champion gift-giver, step into the equation. Purple's proprietary polymer grid makes up the top comfort layer of this mattress, and buyers can choose between a 3" or 4" layer of that polymer grid. The thick layer of coils that makes up the support core of the bed is great for supporting all body sizes.
Check out our full Purple Hybrid Premier Mattress Review to learn more.
WinkBeds Adjust-A-Cube Pillow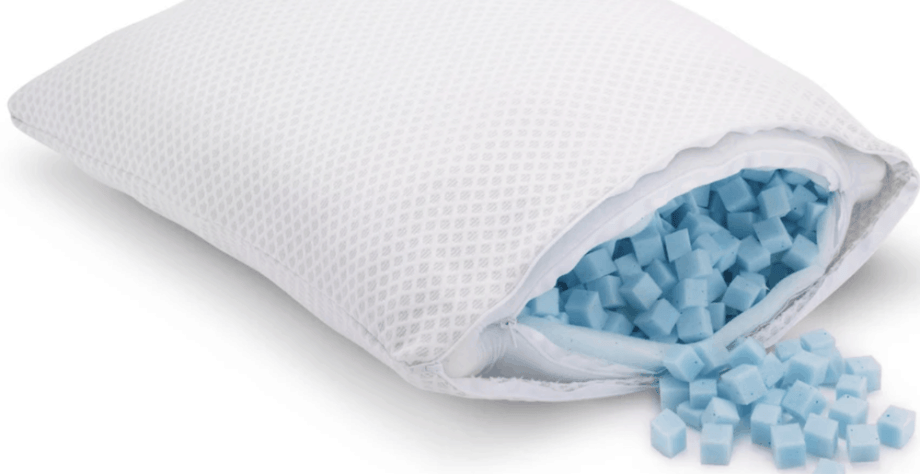 We've seen a lot of adjustable pillows in our time, but the WinkBeds Adjust-A-Cube pillow uses tiny gel-infused memory foam cubes in the construction. Even the most hard to please on your list will get a kick out of opening this pillow and adding or removing its tiny blue cubes for the perfect fit. It's also a great gift for those who sleep hot, because the pillow includes a machine-washable Cool-Knit cover that adds even more temperature regulation.
For more on WinkBeds, check out our full WinkBeds Mattress Reviews.
For the Glamper:
Time spent camping, hiking and napping in a hammock just got cozier. These gifts are sure to perk up glampers who enjoy the comfort of home in their tent.
Tempur-Pedic Mattress Topper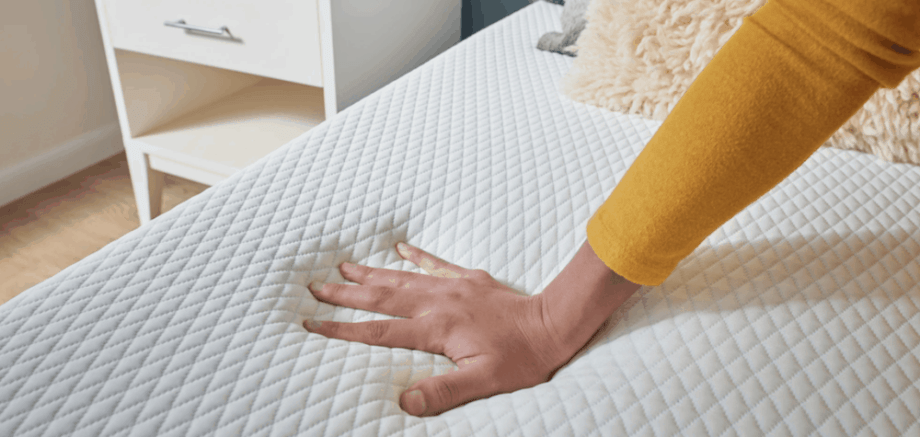 We've heard a lot of buzz online about using mattress toppers for camping, and the TEMPUR-Topper Supreme mattress topper has received at least three online reviews from campers who rave about the comfortable sleep surface it provides. If your camping buddy is tired of inflatable mattresses or too-thin sleep pads while they're out in the wilderness, this 3" tall topper should provide ample comfort. Use it to spruce up an RV mattress or even lay it on the floor of a tent for maximum coziness.
For the ultimate gift, see our full Tempur-Pedic Mattress Review.
Coop Home Goods Travel and Camping Pillow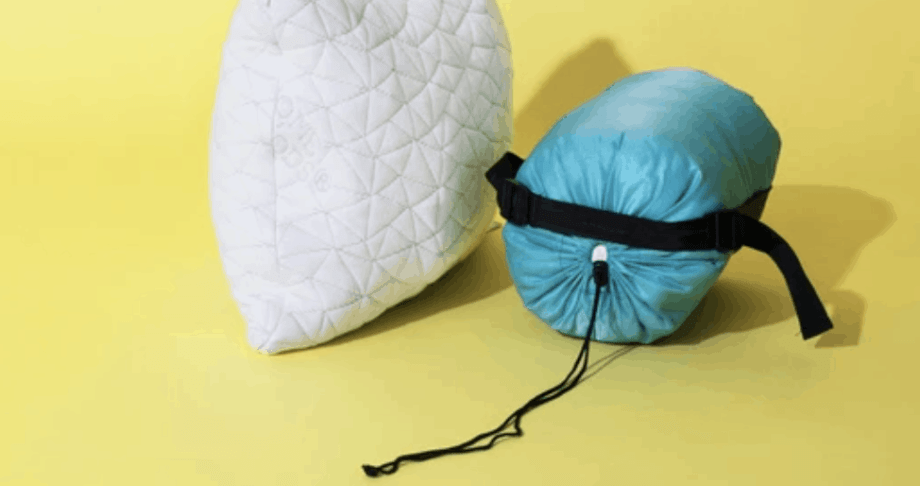 As they fall asleep to nature sounds and the light of the moon, your favorite camper will get an even better sleep with the Coop Home Goods travel and camping pillow. It's just a bit smaller than the typical Coop Home Goods pillow, so it can be easily carried in a car or on the trail. It can also be compressed down to half of its typical size and stuffed into a water-resistant carrying sack that's included with purchase. Weekend warriors will love the convenience and support that Coop Home Goods has built into this versatile product.
L.L. Bean Maine-Made Cotton Twill Blanket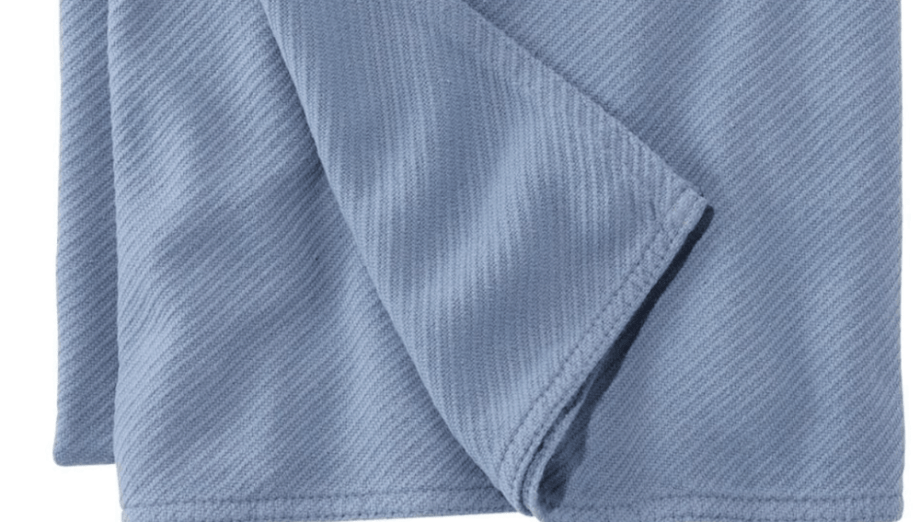 Nothing screams "fresh air" like L.L. Bean, and this cotton twill blanket from the well-loved company keeps the outdoorsy vibes going. Made in Brunswick, Maine, this breezy blanket comes in six fresh styles, each great for a night under the stars or for catching some shut-eye next to a cozy fireplace. Pair it with a battery-operated white noise machine, and the recipient is sure to have sweet dreams.
For the One with Insomnia:
We all need a little extra help to fall asleep sometimes. Avoiding the light, using aromatherapy and choosing the right pillow are all proven avenues to a great night's rest.
Alaska Bear Sleep Mask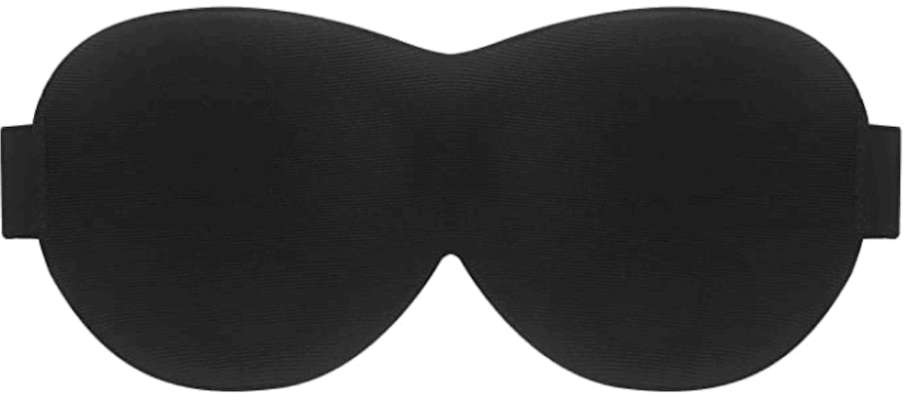 We love this sleep mask because it's easily available on Amazon and it comes in a variety of dark, light-blocking colors. Just think of this eye mask as personal blackout curtains for anyone in your life suffering with insomnia. And we truly mean everyone: Priced at just under $10, the Alaska Bear sleep mask seems destined for many stockings this season.
Eight Sleep Lavender Spray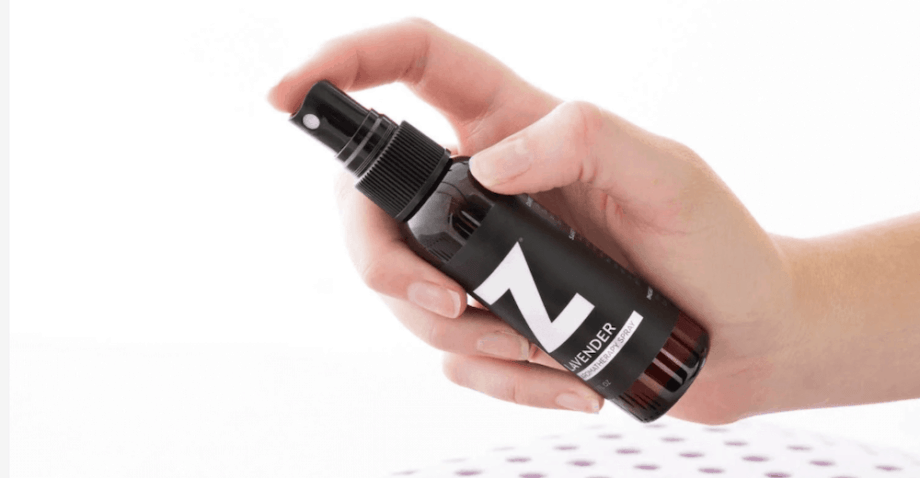 Eight Sleep's lavender pillow spray is, according to the brand, "designed to promote relaxation." If someone in your life suffers with insomnia, this is a great soothing method to help them wind down and enter a restful headspace before bedtime. Simply spritz the bottle onto sheets, blankets and pillows to help create a luxurious, spa-like atmosphere.
For the Kids:
Give your children the gift of a great night's sleep. And let's face it: When you invest in quality sleep products for the kids, you also ensure that you're not up counting sheep all night, too.
Saatva Youth Mattress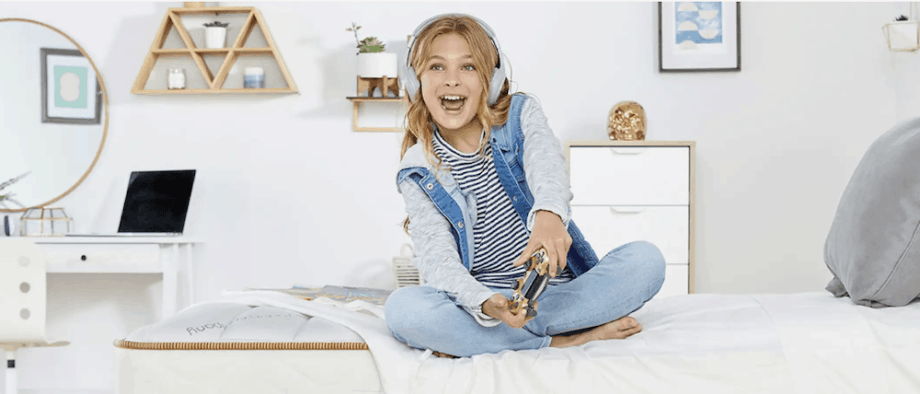 Designed specifically for children, the Saatva Youth mattress comes in a Twin, Twin XL and Full size. The Saatva Youth is made for kids ages 3 to 12 and is made to be flipped depending on the child's age. It's also made with a waterproof barrier, a water-resistant finish and 100 percent organic cotton, which can help parents rest easy as well.
Helix Waterproof Mattress Protector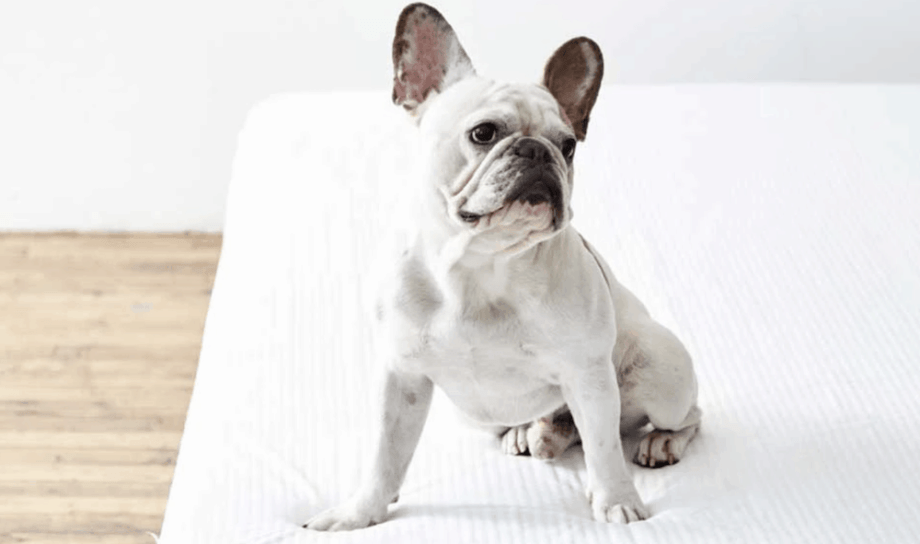 While accidents are bound to happen, this mattress protector from Helix offers peace of mind to parents while maintaining the original feel of a child's mattress. While some mattress protectors can be noisy and even uncomfortable, the Helix protector is quiet and stretchy, meaning a great night's sleep for tiny tots all snug in the beds.
Need a bed with that mattress protector? Check out our full Helix Midnight Mattress Review.
Casper Glow Light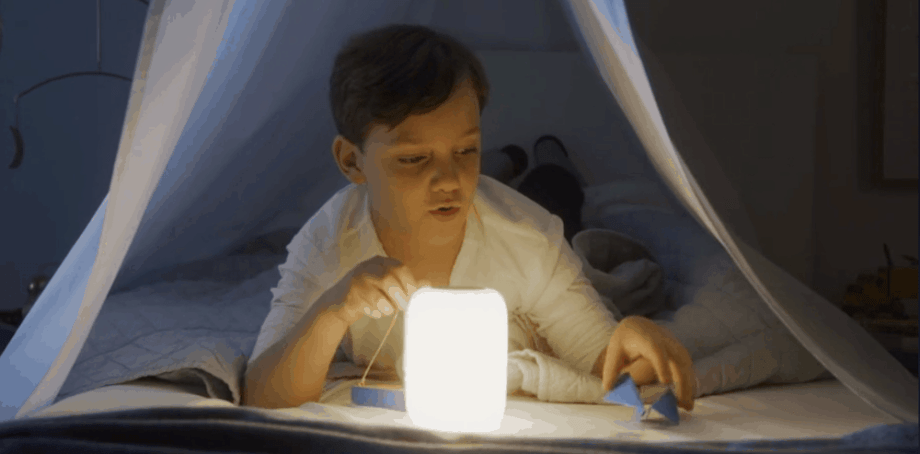 You heard it here first, folks: Night lights just became cool. The Casper Glow Light is a perfect gift for children because it's a sleep aid that dims as you fall asleep. Children can easily twist the light to turn it on, and can take it to the bathroom with them if they wake up in the middle of the night. Though Casper's deluxe night light is perfect for kids, adults will also love the light's dim glow and Bluetooth technology.
The Casper Glow Light is the perfect complement to the Casper Original Mattress.
For the Pets who are Loved Like Kids:
Pets are family, too, so give your furry friends the pampering they deserve this season. If they've been especially well behaved this year, then how about a high-quality pet bed, pillow or blanket?
Layla Pet Bed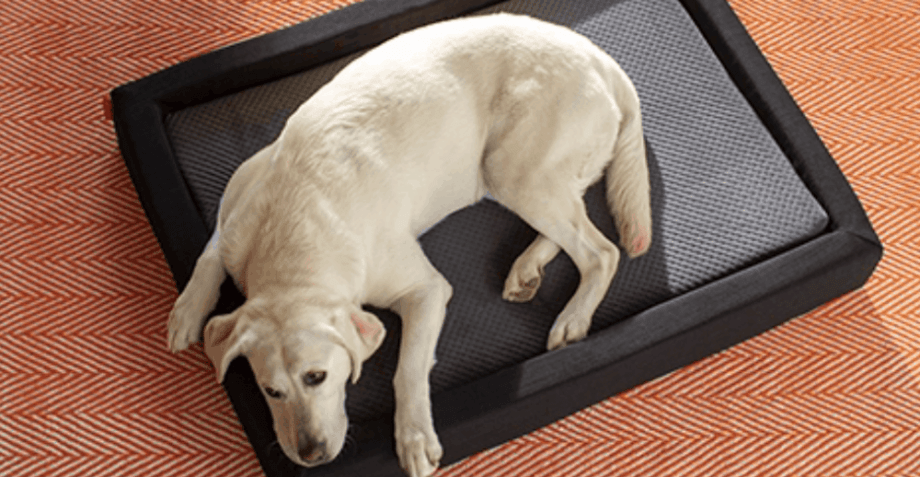 If you're anything like us, you put a lot of thought into your mattress. Why not offer the same care and attention to that beloved pet in your life? That's where the Layla pet bed comes in. Made by a well-known bed-in-a-box mattress manufacturer and available in three sizes, the bed includes copper-infused memory foam. And in true Layla fashion, this pet bed is even flippable, with different firmness levels on each side.
Zoma Body Pillow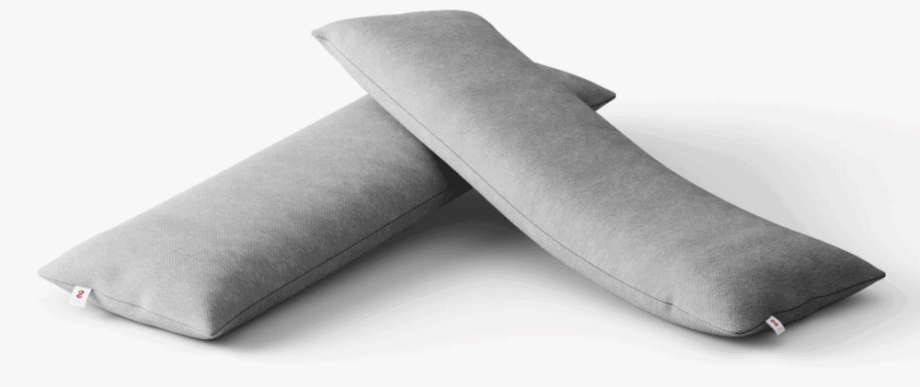 If your dog or cat refuses to sleep on the floor and has taken up residence next to you in bed, the Zoma body pillow can provide a much-needed barrier between you and your furry friend. This breathable, cool pillow measures 26" in length. It's perfect for keeping pet hair and dog kisses at a comfortable distance. Let's face it: Sometimes keeping everyone happy means getting some space.
Tuft & Needle Throw Blanket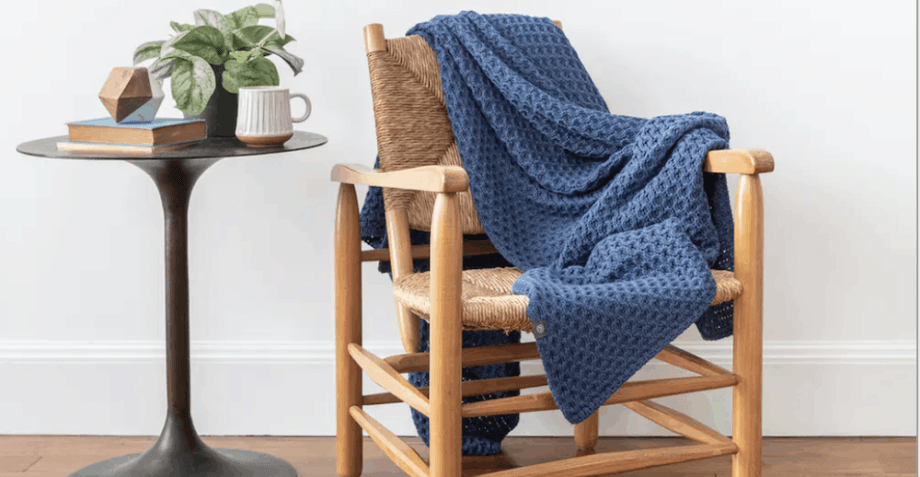 Sure, we love a luxurious dog bed. But to really make a family pet feel loved, consider gifting them their own security blanket. The Tuft & Needle throw blanket is light, knitted and available in a dark navy color (we'd recommend navy over the white option unless your pet is exceptionally clean). Picture it nestled tastefully in a dog or cat's bed for an extra level of coziness and class.
Picking the Perfect Sleep Gift
Plenty of factors, from budget to body type, go into choosing the perfect holiday sleep gift. Pillowcases and sleep masks make great inexpensive holiday gifts and stocking stuffers, while more expensive presents like sound machines and acupressure pillows are ideal for close friends. Though mattresses can be on the expensive side, they also make unforgettable gifts that can enhance sleep quality for years to come. The world of sleep technology is expansive and filled with possibilities, and you truly can't go wrong with one of the gifts on our list. After all, sleep is universal!
Sleep Style and Body Type
To ensure the best possible holiday gift, consider the sleeping style and body type of your recipients before choosing sleep accessories like pillows, mattress toppers and (of course!) mattresses. Here's a quick-hit guide to choosing several popular sleep accessories depending on these customized factors:
Thinner, low-profile pillows work best for those who have thin shoulders and a narrow chest. When these people lay their heads down to sleep, no matter the position, you don't want a pillow so large that it tilts their head and neck out of proportion. Those with broad shoulders will likely sleep best on a thicker pillow that keeps their neck properly elevated.
As a general rule, soft and cuddly mattress toppers are great for side sleepers who need to be cradled along their pressure points. Firmer, dense mattress toppers work well for stomach and back sleepers who need to keep their hips in proper alignment.
While side sleepers and ultra-lightweight back sleepers can find themselves at home on a soft mattress, most back and stomach sleepers should sleep on beds that are on the firmer side. Why? For these sleepers, spinal alignment is achieved when the hips don't dip down too much into the top layers of the mattress.