The Mattress Nerd's Take: The Leesa Pillow is made with a solid piece of memory foam that's ideal for anyone who likes their pillow to closely conform to their head and neck. At 5″ thick, it's best suited to back and side sleepers, but is probably too lofty for most stomach sleepers. The foam is ventilated with tiny channels that improve breathability, so the pillow stays temperature neutral, which is a big bonus for hot sleepers.
Who It's Good For
Side sleepers

Back sleepers

Those with lightweight or average-weight body types

Memory foam pillow

lovers
Who It's Not Good For
Stomach sleepers

Those who like to fluff or fold their pillow
Extremely hot sleepers
What is the Leesa Pillow Made Of?
Polyester-Lycra Pillowcase
The pillowcase for the Leesa pillow is made with the same quilted gray twill fabric as the Leesa mattress (read our full Leesa memory foam mattress review for more details). This material is woven from polyester and stretchy lycra, which gives it the feel of a comfy sweatshirt. You can use the pillowcase alone or layer another one on top.
Premium Performance Foam
The original version of this pillow was made with Avena foam (a latex-like foam), but the new pillow is made with a single piece of polyurethane foam that's molded with ventilation channels and cut with curved edges around the perimeter. This foam is similar to the memory foam used as the Recovery Layer in Leesa mattresses.
The foam is 2.5 on the foam density scale, which means that it's high-quality, high-density, and durable. There's more foam material packed into each square inch than you'll find in a basic polyfoam pillow, so it's slower to bounce back from pressure—a common characteristic of memory foam.
Mattress Nerd Pillow Scores
At Mattress Nerd, we consider a handful of factors when rating sleep products. For pillows, we pay close attention to the pillow temperature, quality of materials, neck alignment, adjustability, ease of care, and customer service.
Cooling: 4/5
The foam is ventilated with small channels that keep it breathable. We can't say that this is a distinctly cool pillow, but it's definitely not hot. It's more temperature neutral.
Alignment: 4/5
From top to bottom, the pillow measures 5" tall. This loft level is best for side and back sleepers since it's lofty enough to keep their neck aligned with their spine. It's too tall for most stomach sleepers.
Adjustability: 3/5
Since this pillow is a solid piece of foam, it's not adjustable, nor can it be manipulated or folded in half. It holds its shape, so you don't need to fluff it regularly like you would with a microfiber or down alternative pillow. The pillow is medium-firm and feels dense, but compresses easily under pressure.
Quality of Materials: 5/5
The Leesa pillow is made with high-quality CertiPUR-US certified performance foam, and the cover is made with a soft, breathable polyester-lycra blend.
Care: 4/5
To machine wash the pillowcase, remove it from the pillow using the zipper along the side of the case. Use cold water and a mild detergent, and then tumble dry on low heat. Then spot clean the foam core, use a sponge or cloth with cold water, and air dry completely.
Customer Experience: 5/5
The Leesa customer support team is friendly and ready to answer any questions from 9AM to 9PM EST. Pillow customers get a 30-night trial period to get the feel of the pillow. This is shorter than the industry standard of 100 nights, but it's still enough time for the average person to make a final decision. The pillow warranty lasts for three years, which is longer than the one-year industry average.
Total Score: 4.2/5
Side Sleeping
The high loft of this pillow should work for most side sleepers, but those with broad shoulders may need a taller pillow to maintain spinal alignment. The foam provides plenty of pressure relief for the neck and head.
Back Sleeping
The Leesa pillow has a high loft, but most sleepers sink around 1.5" into the foam, which is ideal for back sleepers with average-weight or heavyweight body types.
Stomach Sleeping
Stomach sleepers need a lower loft to prevent their neck from arching upwards. With that said, the pillow compresses a fair bit, so you may be able to keep your neck and spine aligned if you tuck your arms under the pillow, which lifts your head closer to the height of the pillow.
| | | |
| --- | --- | --- |
| Score for Side Sleepers | Score for Stomach Sleepers | Score for Back Sleepers |
| 4.5/5 | 2/5 | 4/5 |
Pros/Cons
Pros
Breathable:

The

breathable

construction helps to keep

hot sleepers

' heads from overheating.

Supportive:

The foam is dense and

contouring

, so it provides excellent

neck support

.

Durable:

The materials used in this pillow are high-quality and durable, so they'll last you longer than a cheaper, lower-quality pillow.
Cons
High Loft:

The 5" loft is too tall for some body types, especially those who sleep on their stomach.

Price:

The

Leesa pillow

costs more than your standard off-the-shelf polyester pillow.

Firmness: Some reviewers say the pillow is too firm for their comfort preference.
Sizing, Pricing, and Policies
| | | |
| --- | --- | --- |
| Size | Dimensions | Price |
| Standard size | 18″W x 26″L x 5″H | $79 |
| King size | 18″W x 32″L x 5″H | $99 |
Shipping
Leesa pillows are made in the USA, so shipping is free and takes between two to eight days. Once your order is shipped, you'll receive a tracking email from Leesa, so you can view shipping updates in real-time.
Sleep Trial
Leesa pillows come with a 30-night trial period. If you decide that the pillow isn't a good fit, you can return it for free using a prepaid label from Leesa. You'll receive a full refund of the price you paid.
Warranty Coverage
The Leesa pillow is protected against manufacturing defects by a 3-year warranty. If your pillow is deemed defective, you'll be eligible for a replacement pillow or refund.
FAQs
Does the Leesa pillow work for combination sleepers?
We think this is a great pillow for combination sleepers who alternate between their back and sides. Itu2019s not the best pillow for stomach sleepers, so if you find yourself in that sleep position often, look for a pillow with a lower loft (below 3u201d) or an adjustable construction.
Is the Leesa pillow flippable?
Yes, you can use either side of the pillow. Each side is the exact same as the other, and flipping the pillow wonu2019t affect the way it feels.
How does the Leesa pillow compare to other pillows?
The Leesa foam pillow has a simple design that satisfies the majority of customers, but doesnu2019t include some of the bells and whistles that competitor pillows do (for example, cooling gel infusions, multiple thickness options, or adjustability). Price-wise, itu2019s on par with competitors like Casper and Nectar, and is even on the low end.
The Nerd's Final Take: Should You Buy It?
The Leesa pillow isn't compatible with all sleeping positions as advertised, but it will appeal to the majority of sleepers. The memory foam is dense enough to support your head and neck, but soft enough to feel cozy and cushioning. The breathable channels in the foam enhance the overall comfort of the pillow by preventing heat retention.
We recommend it to back sleepers, side sleepers, and those with average-weight or heavyweight body types. Lightweight side sleepers may find that the extra height keeps their neck well supported, but the pillow is probably too tall for petite back sleepers. You should keep shopping if you're a stomach sleeper or prefer the light, airy feel of down or the moldability of shredded foam or microfiber.
Overall, this is a well-reviewed pillow, and we're big fans, so if you'd like to give it a try, you can always see what the hype is about during the 30-night trial period.
Want to learn more about Leesa? Check out these other reviews:
Starting at $1,249
Leesa Adjustable Base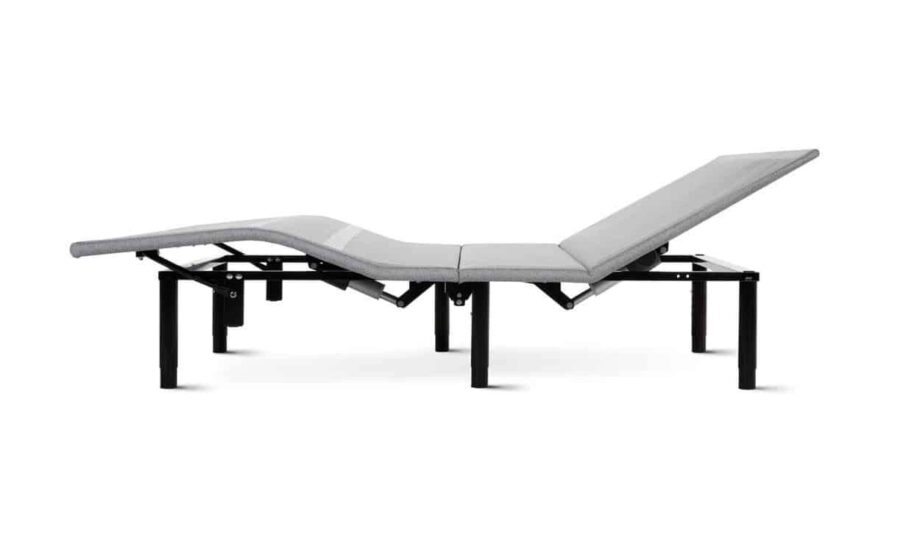 Starting at $129
Leesa Bed Frame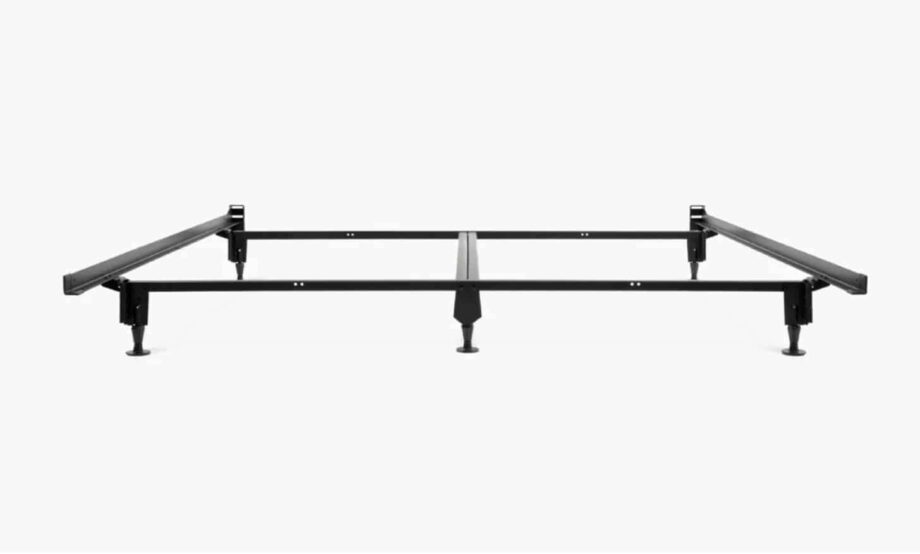 Starting at $239
Leesa Foundation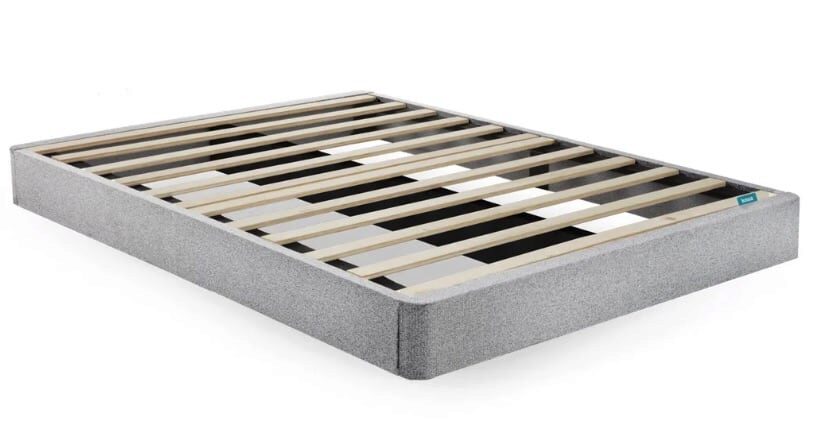 JUMP TO
Who It's Good For
Who It's Not Good For
What is the Leesa Pillow Made Of?
Mattress Nerd Pillow Scores
Pros/Cons
Sizing, Pricing, and Policies
FAQs
The Nerd's Final Take: Should You Buy It?